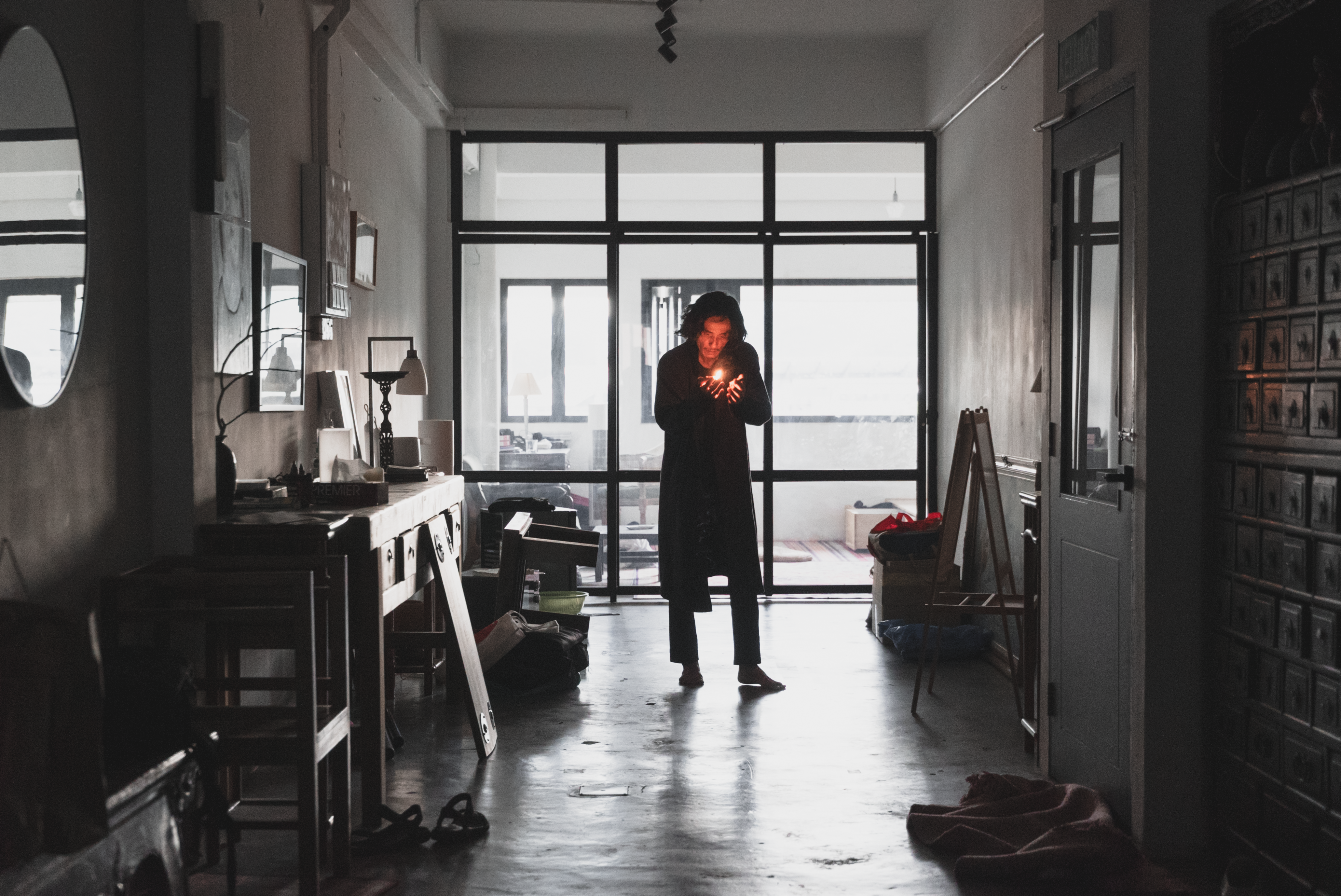 Director Tung Jit Yang uses the myth of Sisyphus and the life of Beethoven to explore humanity's nature of struggling amidst seemingly futile patterns of repetition.
By CHIN JIAN WEI
Repetition of the mundane and futile is an inescapable fact of human life. While humans seek to assign meaning to life, often we are met with stubborn silence. This is the subject of director Tung Jit Yang's latest theatrical production with Theatresauce, Sisyphus No. 9.
This work is inspired by two different stories. Primarily, the Greek myth of Sisyphus, the ancient king who cheated death twice only to be punished by the gods to eternally roll a boulder up a hill. Sisyphus is cursed to never complete his task, for the boulder simply rolls down again every time he manages to reach the top of the hill. The second inspiration is Ludwig van Beethoven, who composed and conducted his famous 9th Symphony, all while being nearly totally deaf.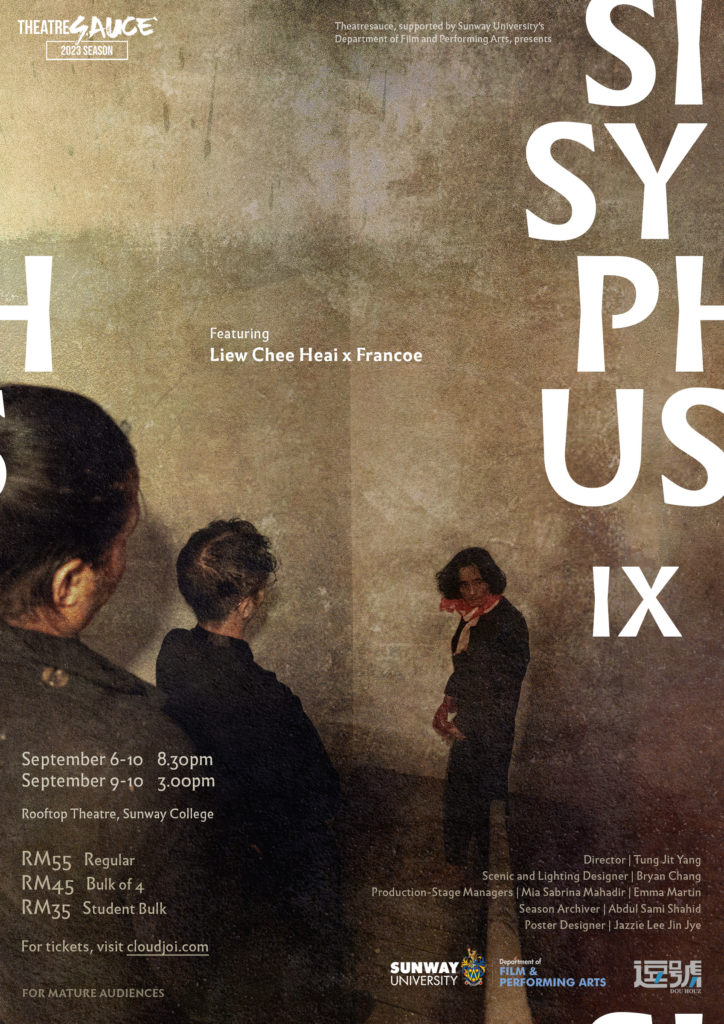 "The idea of Sisyphus has been a long-time obsession of mine," Tung says. "This endless toil, forever with no end in sight. Wanting to live, trying to cheat death, with this being the consequence. Something about that myth really resonated with me. Also in the periphery, I grew up with Beethoven, listening to and being fascinated with Beethoven. I knew I wanted to direct something about Sisyphus and I felt that there was some musical element I required. So I went back to Beethoven and started getting into his story, his 9th Symphony. The story there is already a wild and absurd one."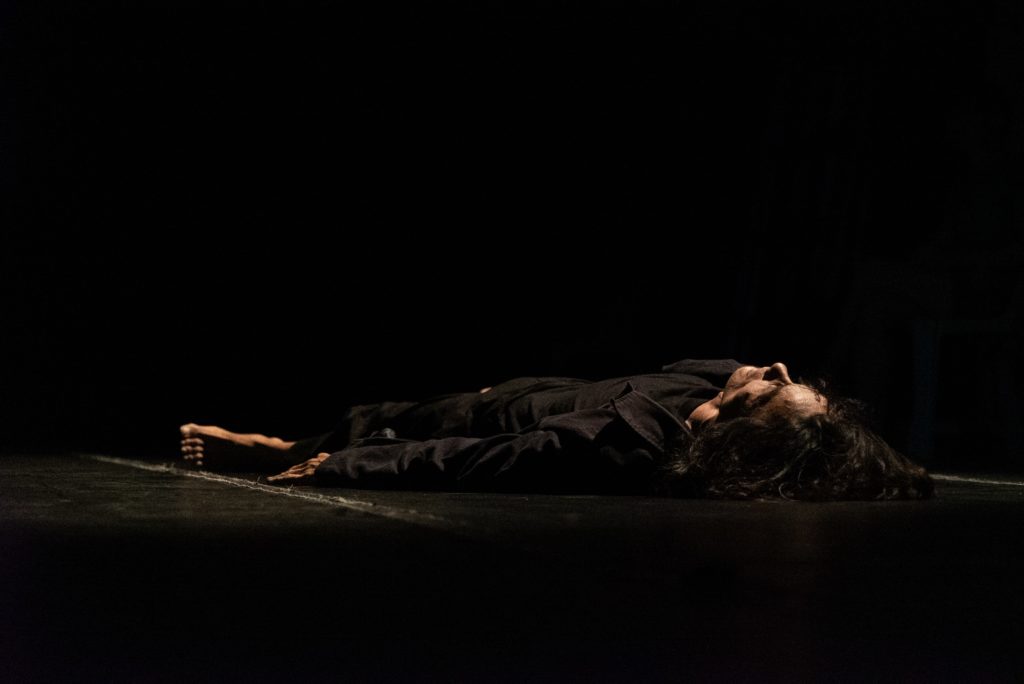 Tung continues, "At the height of his deafness, he composed what they say is his best work, his last symphony. In his deafness, he insisted on conducting. One of his musicians mentioned that he was a wild man up there, keeping time to music only he could hear, he tried to play all the parts, he was flailing his hands around. At the end, he had to be stopped, forced to turn around, because he was still going on in this kind of Sisyphean way. I think Sisyphus is this image of absurdism. Everyone's got their own boulder to carry, and Beethoven's, maybe at some point was his feelings towards his deafness. In the face of this meaninglessness, a universe that is silent to your desires, you just have to keep going on. And for Beethoven, from that boulder emerged something quite glorious. But even then, we might have enjoyed it, but what did he hear?"
The concept of an indifferent world, spinning along in the void, uncaring of your personal problems, is something many people are all too familiar with. "I lost my mom quite early on," Tung says. "She was a big pillar of my life. When she passed on, life seemed to just move. We just needed to move the boulder, the world just needed to turn. It just keeps going on, regardless of you wanting it to stop."
For the production, Tung and the other creators drew upon parts of Beethoven's life, such as his letter to his brother which he kept secret, his illness, and his "absurdist triumphant gesture of conducting his symphony". To achieve the symphony-influenced sound, Tung worked with Francoe, an ambient music duo made up of Coebar Abel and Ian Francis. "They are brilliant musicians," Tung says. "Very experimental, willing to go places. I gave them Beethoven and they really integrated it into their own musical style. Sisyphus is a myth, so I wanted the music to be inspired by the past but still remain modern and relevant.
"Those who feel like they've ever been caught in a loop, stuck in a place of despair, or even stuck in manic joy, I hope when you see the play you can recognise what you've gone through reflected on the stage," Tung says. "It's a theatrical experience where we want to share Sisyphus' feelings and sense of time and anticipation with the audience. What we do in the theatre is about time and space. The word for rehearsal in French is repetition. It's very much a part of theatre and dance."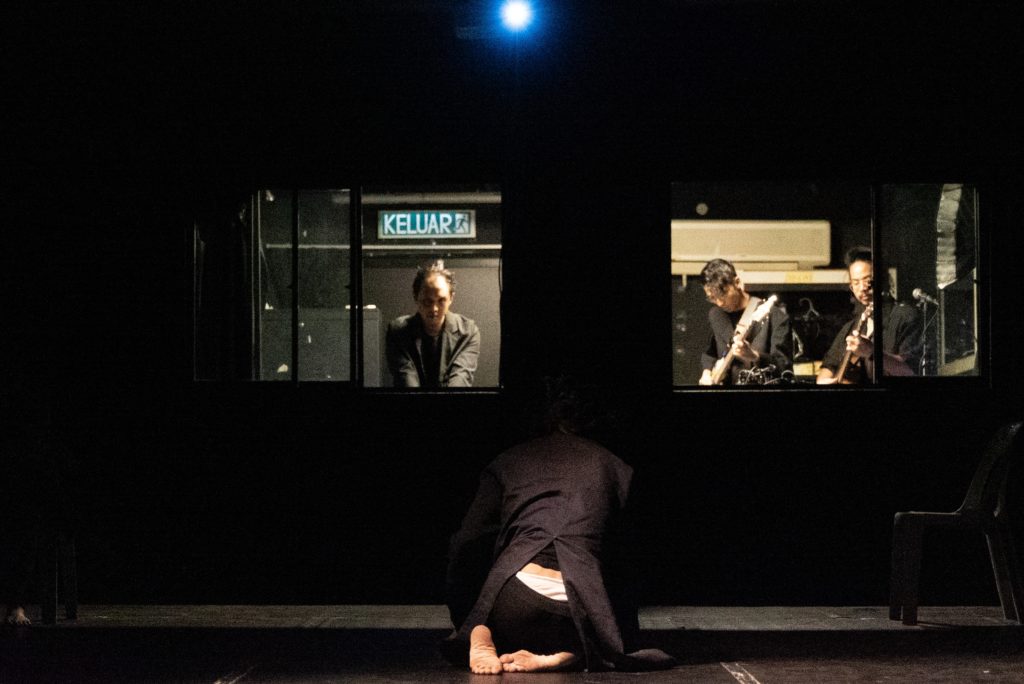 This performance piece combines visceral physical movements, set to live ambient music utilising both classical music and contemporary rock, to explore the intersection of philosophy and reality. It features multidisciplinary performing and fine artist Liew Chee Heai, accompanied by the musical and performance contributions of Francoe. The production was designed by Bryan Chang.
Sisyphus No. 9 will be played at Sunway's Rooftop Theatre, and runs from 6 to 10 September 2023. To buy tickets, click on this link. Do also follow Theatresauce on their Instagram page and website for all the latest updates!
To read more BASKL, click on the links below: