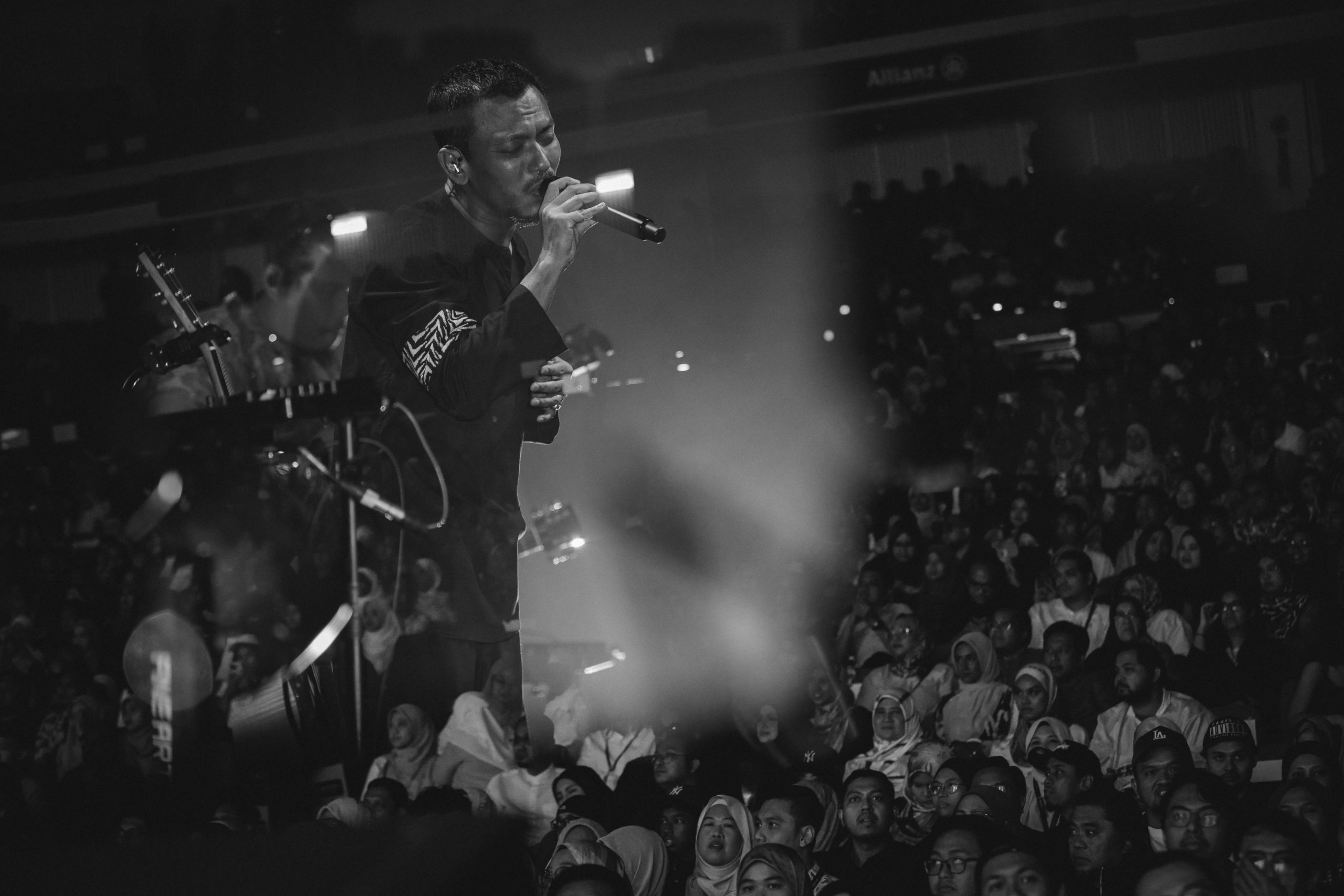 It was truly a long-awaited evening as one of Malaysia's most popular male vocalists, Faizal Tahir took centre stage at his much-talked about concert AKU Faizal Tahir at the World Trade Centre in Kuala Lumpur on September 2nd 2023.
Fulfilling the wishes of his fans, the celebrated pop-rock star fulfilled his promise in presenting 21 of his most popular numbers which marked his 17-year involvement as a professional singer and musician in the regional music industry.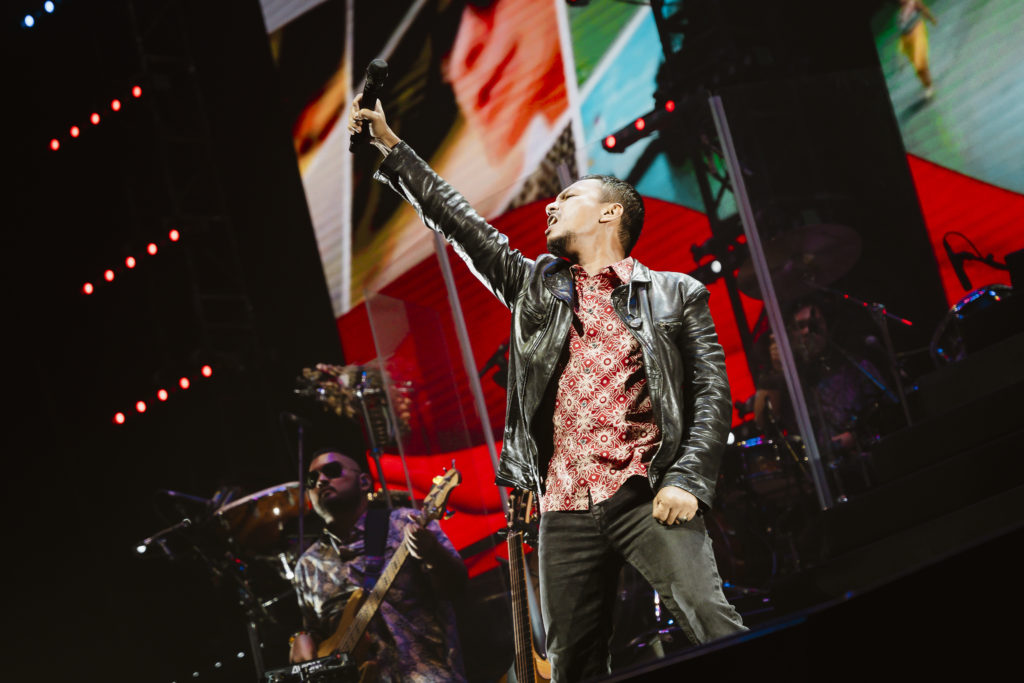 Despite being a rocker at heart, Faizal is in fact popularly known for many pop tracks which he performed that night as he pleased his fans with a delightful musical repertoire consisting of some of his most well-known hits.
The soon to be 45-year-old star started the night with a lovely rendition of his debut single which catapulted his name in the music industry, 'Mahakarya Cinta', composed by renowned Malaysian composer Audi Mok with lyrics by Shah Shamshiri who were both present that evening.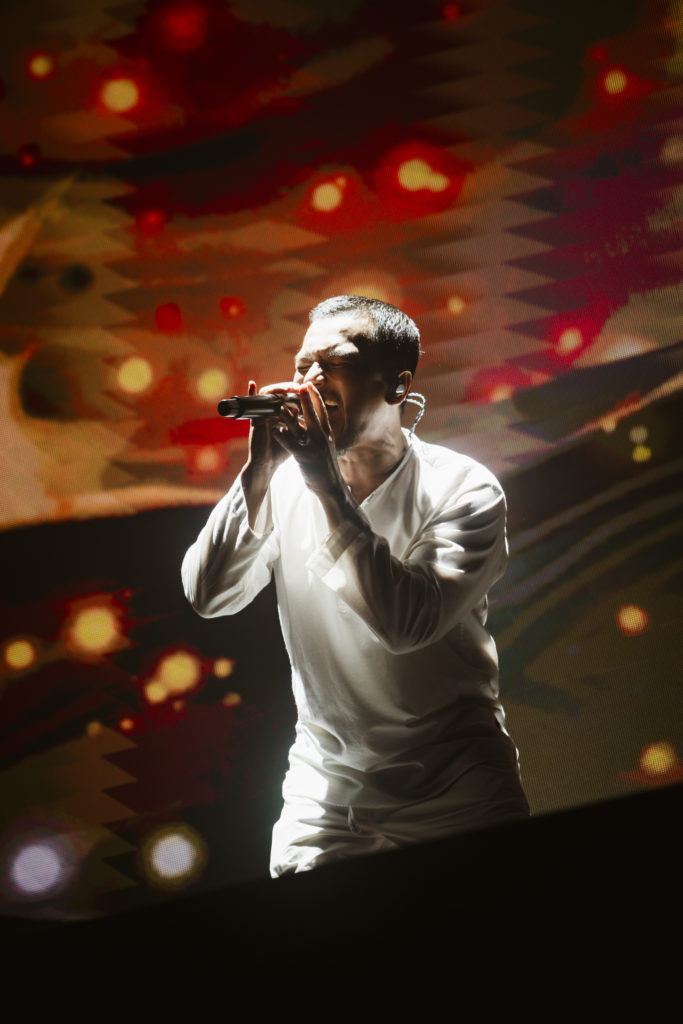 After setting the mood he proceeded with his newly released funny track 'OK' along with more senior hits like 'Bencinta' and 'Karma'.
Known for his chatty demeanour, Faizal also took a rather large amount of time to greet and thank some very important figures who were present among the audience. This included some well-known music and media industry giants as well as some local celebrities who came to show support.
And though many enjoyed his playful banter, the star jokingly mentioned that the night's producer Jennifer Thompson advised him to do less talking and more singing which he obligingly did throughout the show.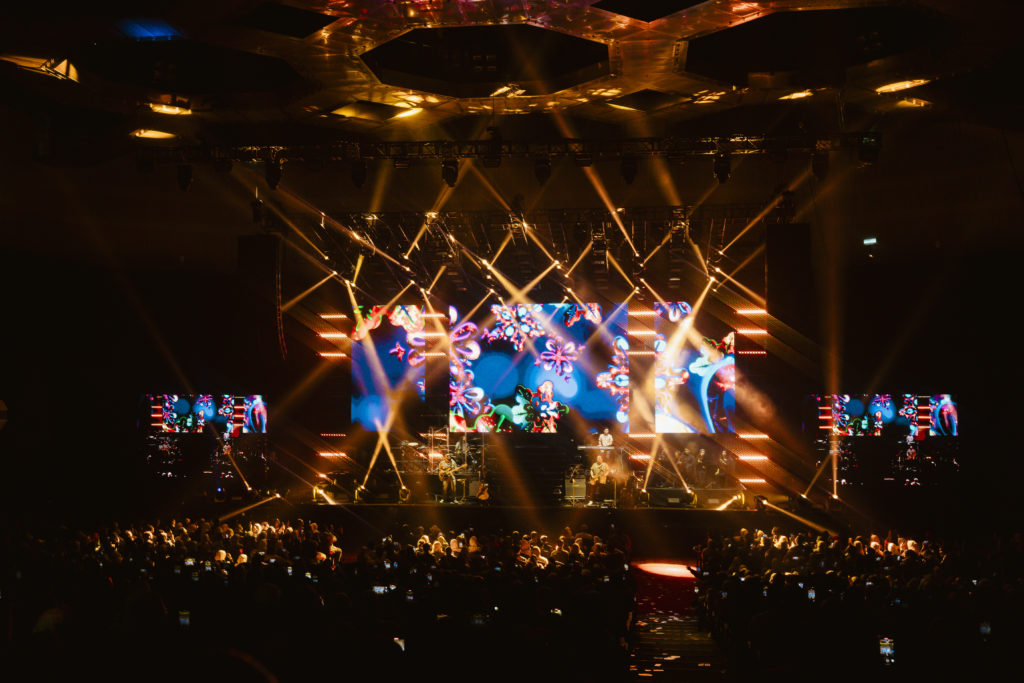 Belting out some of his most popular hits from almost two colourful decades, the concert hall which witnessed the presence of 3000 people was further enhanced by expected 'backing vocals' from the audience who sang along to his songs when he performed.
This was especially true when he sang 'Assalamualaikum', 'Sampai Syurga' and (the writer's personal favourite) 'Cuba'.
The night was also made extra memorable when Malaysia's number one chanteuse Dato Sri Siti Nurhaliza and his fellow One in A Million TV show alumni, Alif Satar joined him on stage separately to perform a snippet of 'Dirgahayu' and 'Gemuruh' respectively.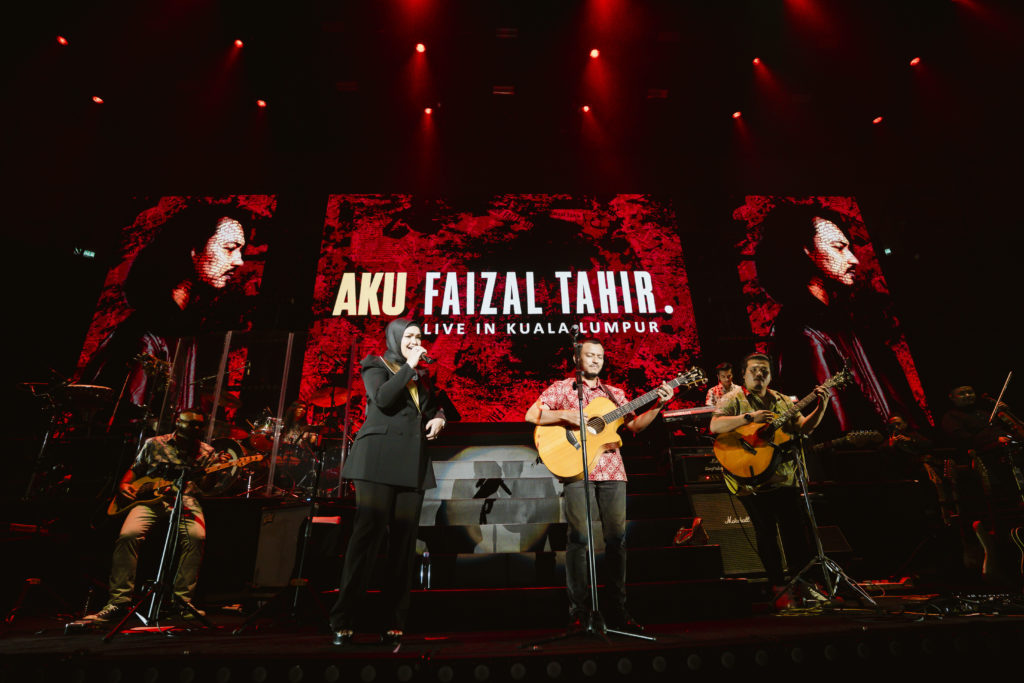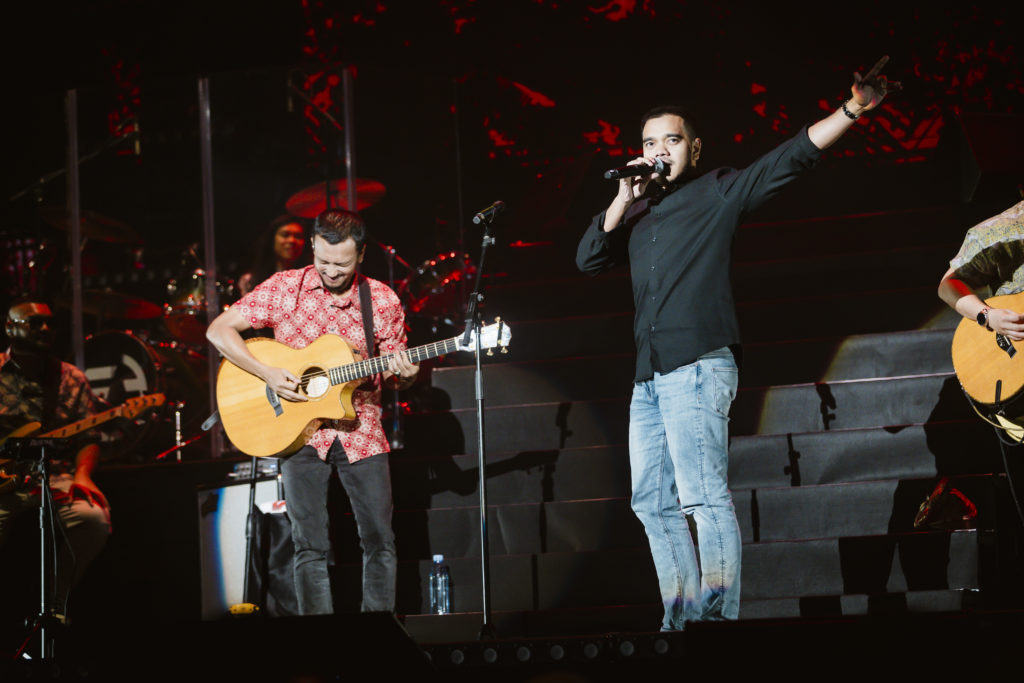 Also known for his patriotic songs, he took the opportunity to fill the night with his version of 'Negaraku' and 'Malaysia' as he told fans to lift up cut-outs of the Malaysian flag from below their seats.
True to his gifts, Faizal successfully delivered, and his rendition of these nationalistic songs never disappoints.
There was even a special appearance by local actor Sabri Yunus who led the team of Dikir Barat performers singing in the Kelantanese dialect.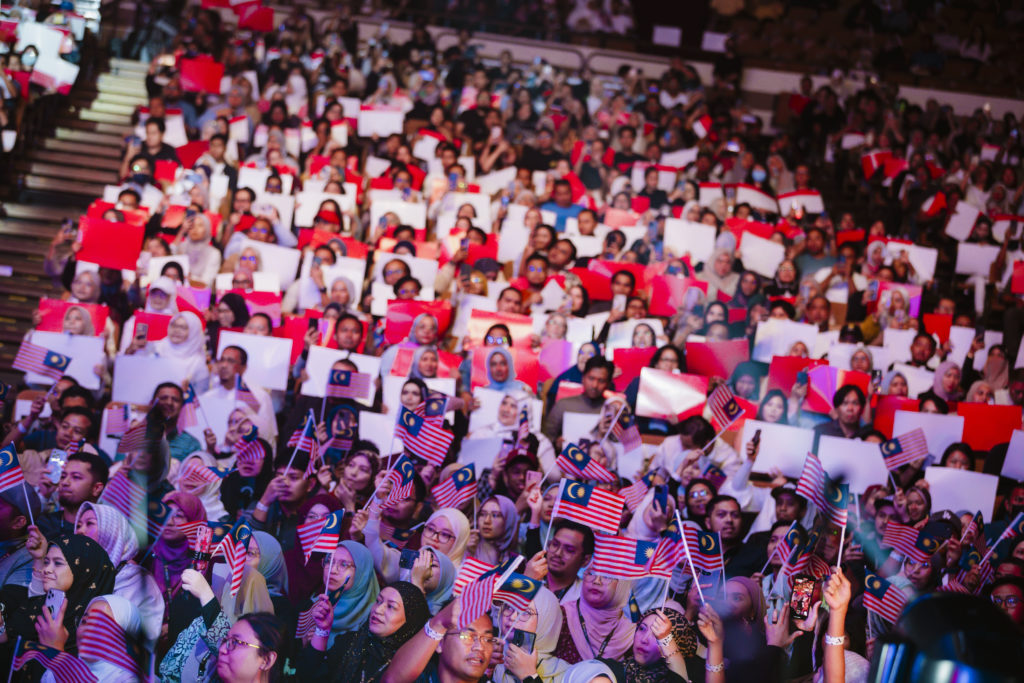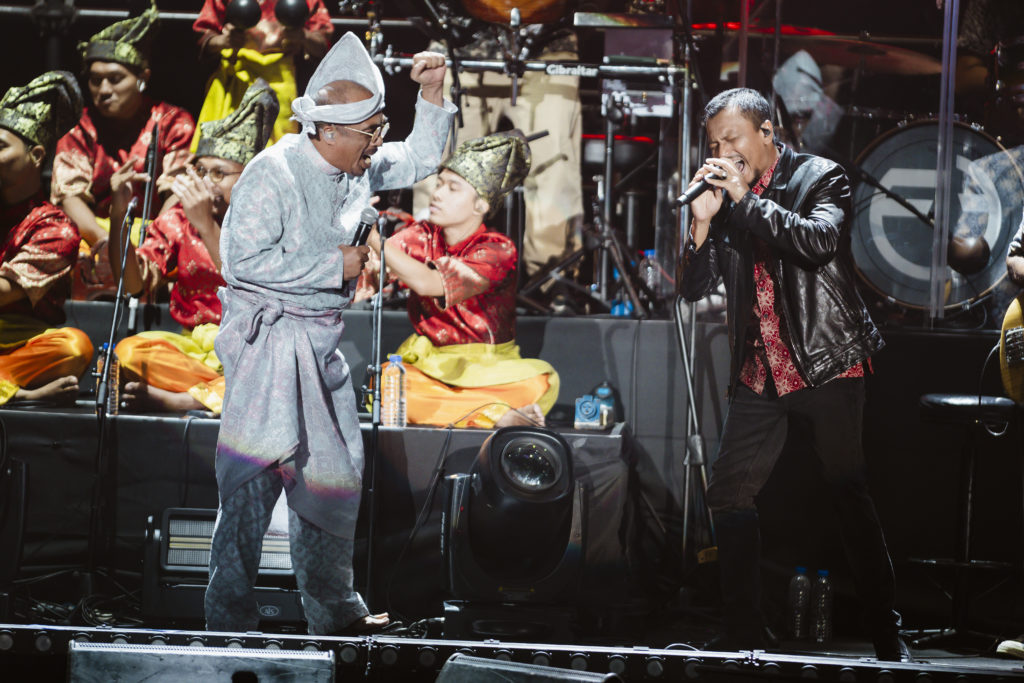 Closing the evening through his final set, the star made his loyal fans walk down memory lane through 'Fire and water', then the reggae-inspired 'Ragaman' and 'Gemuruh' before ending the night with the catchy 'Santai'.
Fans sang along and swayed to the melodious tunes of 'Santai' before bidding him goodnight.
Other hits he performed included 'Star Feather', 'Karma', 'Hanyut', 'Sejati', 'Bisa Aja' 'Ratu' 'Adam' and 'Syahadah'.
The star who was later met during the press conference said that without a great support system he wouldn't be where he is now, so he owes his success to his fans and most importantly his family and good friends.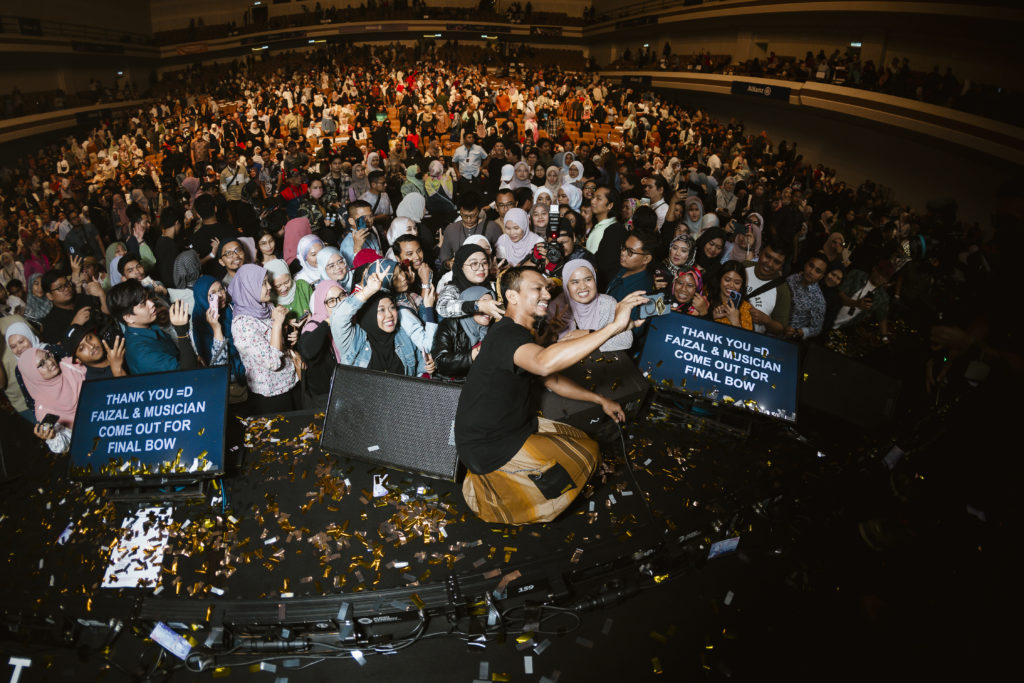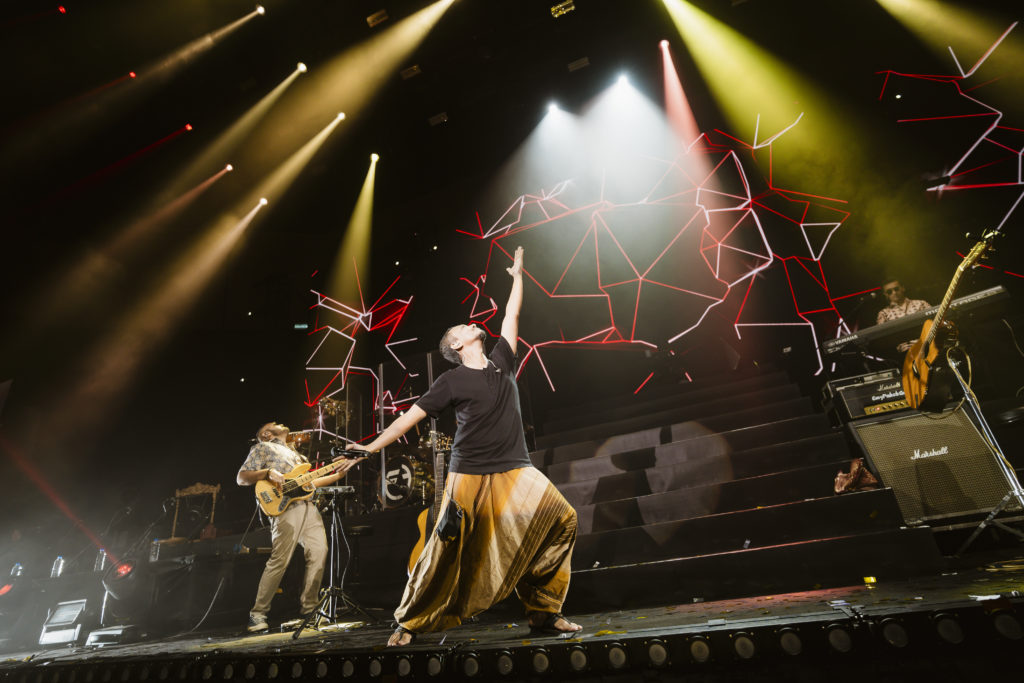 Here's to 17 amazing years and hopefully to many many more! Thank you Faizal Tahir for a splendid evening and almost two decades of your undeniable talents!