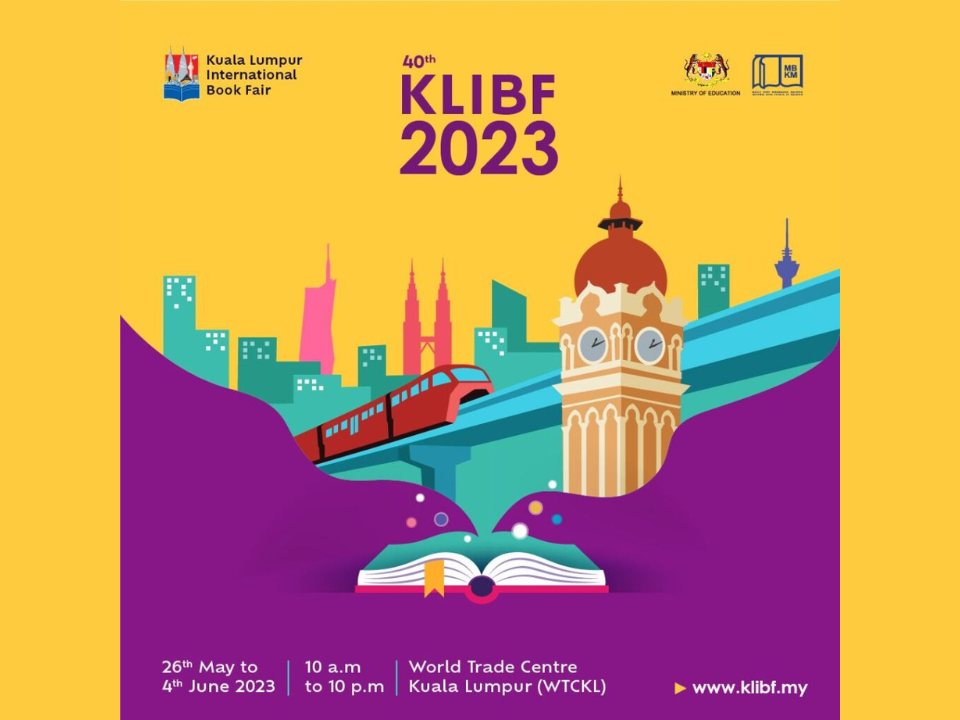 You will be spoiled for choice at the KL International Book Fair 2023, with books for every stripe of reader.
By CHIN JIAN WEI
From May 26 to June 4, the Putra World Trade Centre Kuala Lumpur plays host to the 40th Kuala Lumpur International Book Fair (KLIBF). Boasting a truly extensive collection of books, there is surely something for readers of all kinds. Whether you are looking to buy bestsellers or a more niche fare, the KLBIF has got you covered.
Organised by the Ministry of Education Malaysia via the National Book Council of Malaysia (NBCM) and collaborating with six Malaysian book associations, KLIBF has been a major annual event for almost every year since 1981, with over 2 million visitors in the past 10 years alone.
The majority of the books at the fair are in Bahasa Melayu, but English books can be found sprinkled throughout the fair. Novels, comics, curriculum workbooks, religious books and many others can be found throughout the countless booths that span the multiple floors of the venue. While the latest offerings from the most popular writers can be found, there are a lot of rare and hard-to-find books as well. Foreign books from Indonesia, China, and other countries are also sold. Some books are even being sold at attractive discounts.
Some highlights include an Islamic Chinese calligraphy booth, Hikayat Fandom, which we have covered in the past, and a little room filled with antique books, newspapers, and magazines for sale. It might be a good place to find books that would help you to amass knowledge or learn new skills; there is a booth specialising in law books, and there is no shortage of books concerning history, business or religious studies to be found in the fair.
Throughout its run, KLIBF also hosts various activities that visitors of all ages can participate in. These include book signings, author meet-and-greets, workshops, talks, games, and even a cosplay event. Of course, it wouldn't be a proper Malaysian event without food, so you can expect to see a small army of food trucks and stalls outside the premises, perfect for snacking while reading your latest purchase.
If you are looking for somewhere to spend some time with friends and family this school holiday, pay KLBIF a visit! The opening hours are from 10 am to 10 pm.
For more information on the activities and book signings, check out KLIBIF's website and Instagram page.
To read more BASKL, click on the links below: