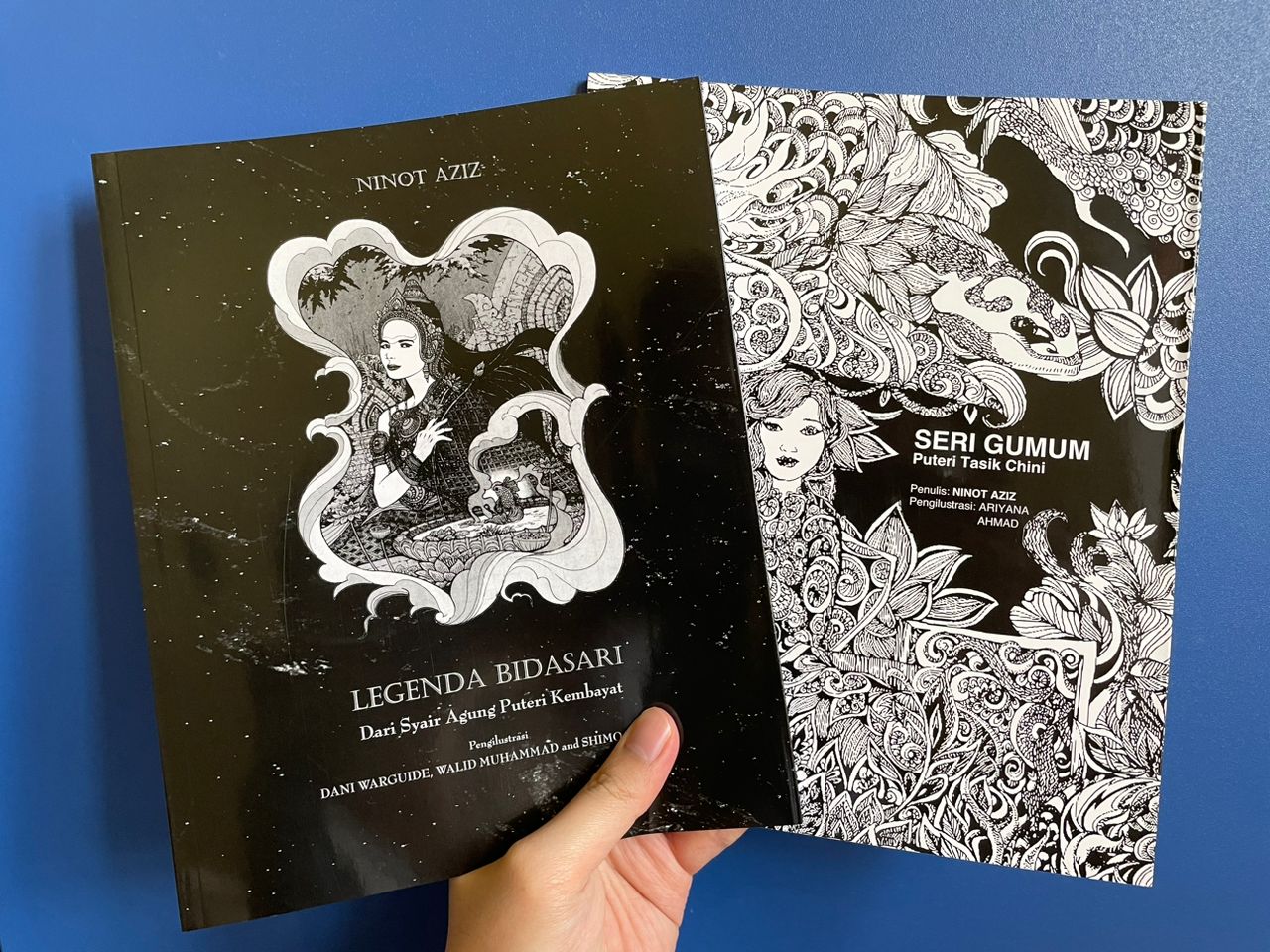 Ninot Aziz, award-winning author and champion for conservation of heritage and folklore, launches a book series dedicated to retelling old Malaysian legends.
By CHIN JIAN WEI
Malaysia is a country with rich cultures and traditions, and our ancient manuscripts are indisputable evidence of that, with some having histories spanning more than 500 years. Seeking to highlight this rich folklore, the Hikayat Fandom Arts, Books & Cultural Showcase features Ninot Aziz's work: beautifully illustrated novels that retell these ancient stories for a modern audience.
These four novels are Bentala Naga Kisah Dari Makyung, Lagenda Bidasari: Dari Kisah Agung Puteri Kembayat, Puteri Saadong: Srikandi Sekebun Bunga Cerang Tegayung, and Seri Gumum, Puteri Tasik Chini. They form part of a 10-book series to show the younger generations the beauty of the old stories and instil in them the intrinsic values once championed by our elders. According to Ninot, the book series Siri Hikayat Fandom, was made to serve as a bridge connecting the current generation with Malay folklore and heritage. Many young Malaysians are unaware of these classic tales and may not have easy access to them. With this new book series, they will be able to learn about the legends, delivered in a modern and fresh way.
Ninot is an award-winning author who has produced many works that highlight Asian legends and folklore. She has written five anthologies of epics and legends, five prose novels, and four graphic novels. That is not to mention the over 400 articles she has written on the importance of Malay heritage and preserving the culture. As can be seen from her body of work, traditional folklore is very important to her. She said, "Malaysia is rich with ancient traditional stories and its Hikayat act as timeless vessels of our historic cultural ideologies and values – serving as a potential key to understanding and re-visualising our ancient world. However now, due to the rarity of Malay folklore being portrayed in current media and the fast emergence of social media and pop culture – the public's interest in exploring Hikayat, legends, and stories has diminished greatly. This places the survival of our Hikayat, a core component of our national identity, heritage and culture, in a state of great peril."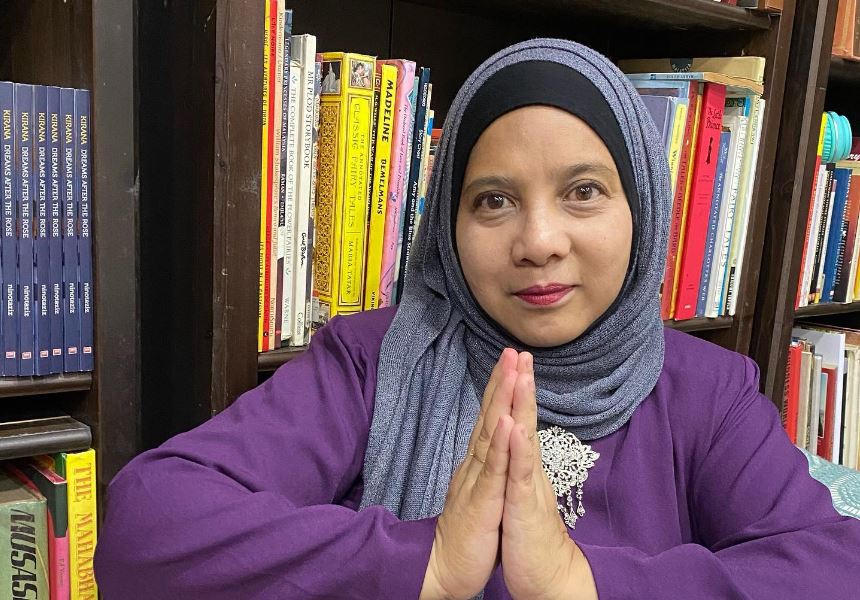 Prof. Said Bani, Managing Director of bzBee Consult, which hosted a showcase of the Hikayat Fandom works last weekend, concurred with Ninot on this, "Culture is rooted in the 'heart' of societies – it is a dynamic, challenging and independent force formed by its own people and enlightened by tales of generations past. With the multidimensional efforts of Hikayat Fandom Art, Books & Cultural Showcase, we can preserve the stories and legends that set us apart from the rest of the world."
Dato' Shahira Ahmed Bazari of Yayasan Hasanah, the organisation that supported the book launch event said, "In a world thrust by disintegration and renewal, tradition plays a vital role in perpetuating peaceful coexistence in the region. The Hikayat, legends and folklores were among the most popular literature preserved to this day and are key to understanding and re-visualising our ancient world – possessing immense potential to strengthen our national identity and expand the development of our national culture and pride."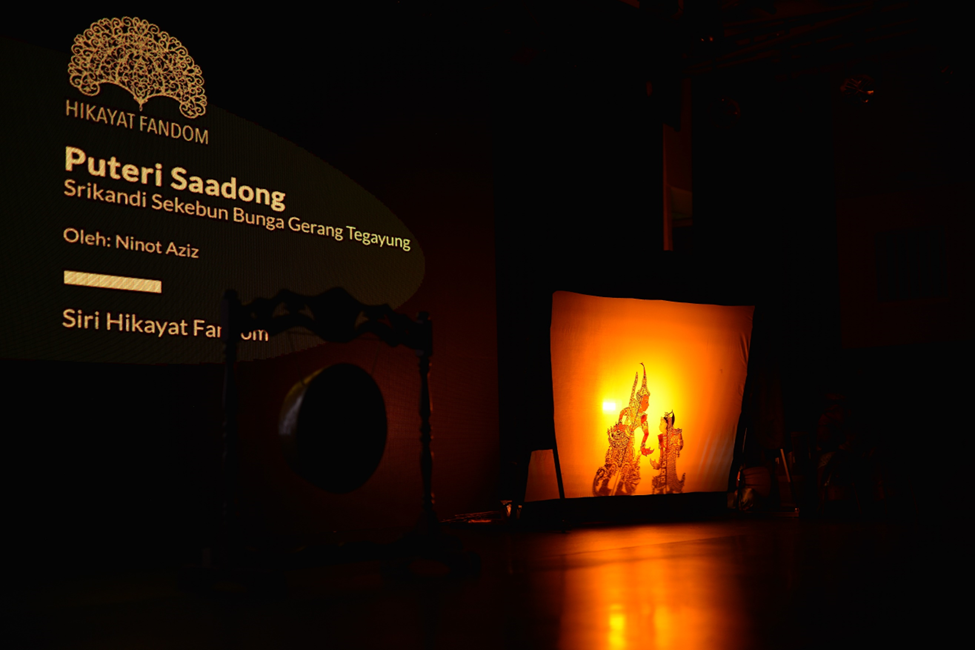 On Sept 24, the book launch featured many cultural performances. The audience was thoroughly entertained by the special performances by Primadonna Makyong Fatimah Abdullah, Pakyong Negara Rosnan Rahman, the Kumpulan Akar Seni Malaysia led by Mohd Hazlami Harun and the Arjuna Sukma Wayang Kulit Group. Legends such as Bentala Naga were beautifully represented through dance and other performances. This book launch was a testament to how the Hikayat legends and lore can serve to unite many forms of art harmoniously. Visual arts, performing arts, music, and literature, all worked together to showcase the legends that shaped our culture as Malaysians.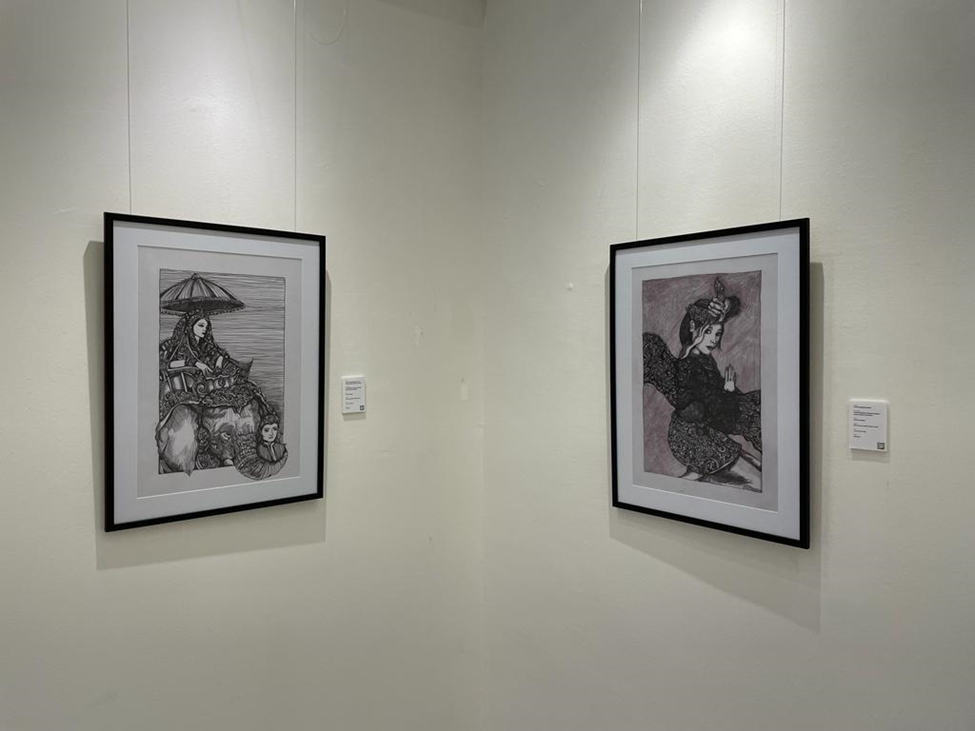 An exhibition, featuring the gorgeous black-and-white illustrations from Ninot's novels, done by Walid Muhammad, Dani Warguide and Ariyana Ahmad, is on display at the Malaysia Tourism Centre. See if you can spot iconic characters such as the Naga of Tasik Chini and Bentala Naga. The exhibition will run from Sept 16 to Oct 30, 2022, so make sure to catch it while you still can!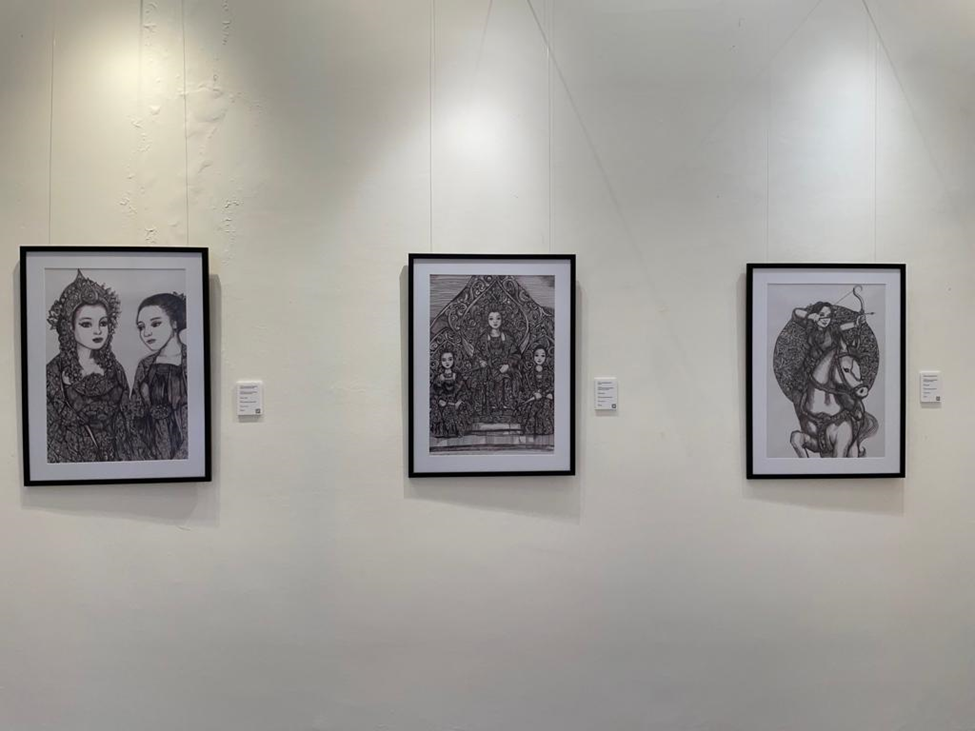 Featured image is of two of the books in the series: Lagenda Bidasari: Dari Kisah Agung Puteri Kembayat and Seri Gumum, Puteri Tasik Chini.