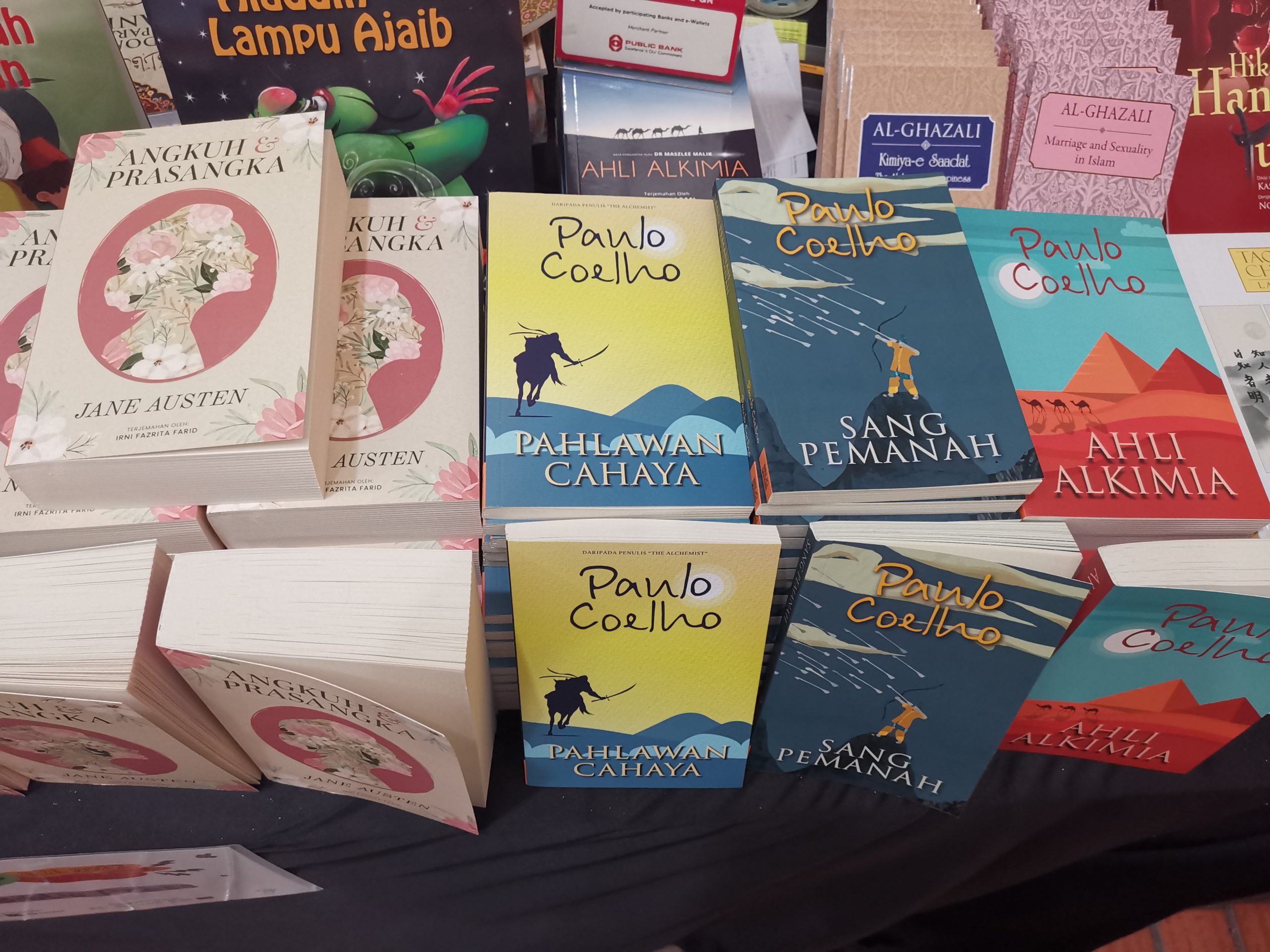 Kuala Lumpur Alternative Bookfest was a happy occasion for this writer.
Story and photos by JAYSON HO KHIN WY for LENSA SENI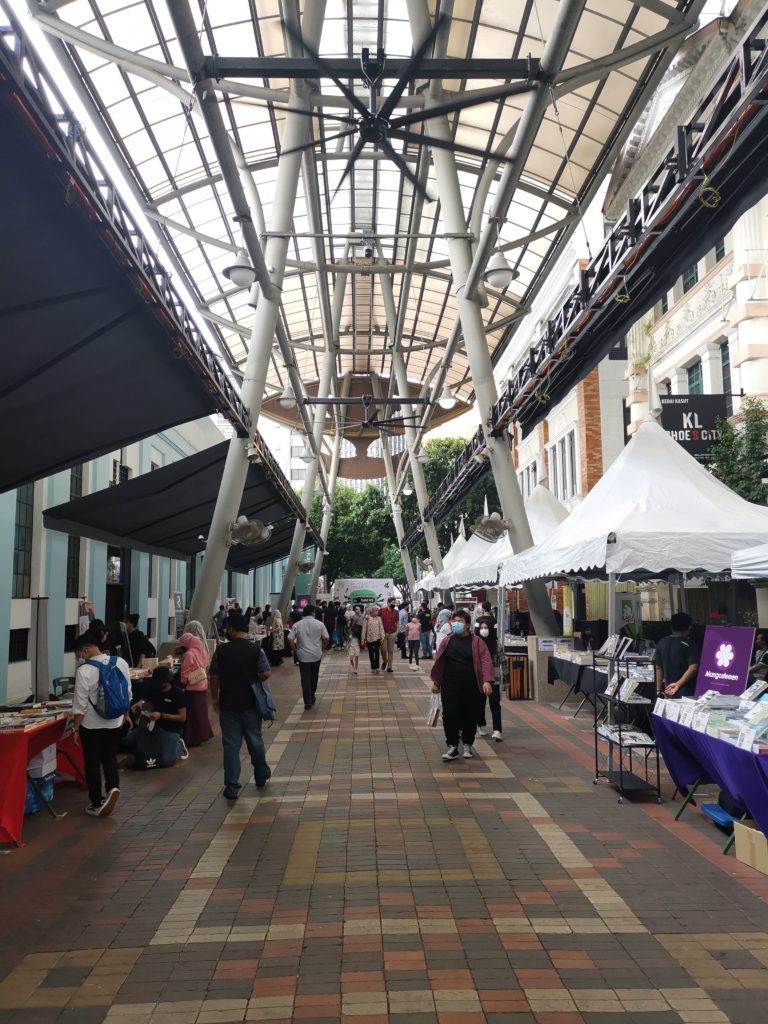 I've always had a fondness for visiting book fairs. Even as a kid, there was something endearing about checking out the rows of stalls filled with books on display. Sometimes I'd even get the excitement of discovering that hidden gem of a book. Perhaps, at a young age, it was the element of collecting these books that made it as much fun for me as the joy of reading.
So, when I heard about the Kuala Lumpur Alternative Bookfest (KLAB) 2022 taking place at Central Market earlier this year, I leapt at the chance to check it out. The advertisements had promised an increase in the scale of the event this year, with 54 stalls and over 60 book publishers and distributors participating in the festivities.
As the name suggests, KLAB is an annual book festival that offers alternative titles from the Malaysian independent publishing industry. Since its inception in 2008, the event has served as a launching platform for new publishers, as well as an outlet for book lovers to check out the latest releases from local authors.
While KLAB has been organised in various spots throughout Kuala Lumpur, this year also marked the exhibition's return to the bustling hub of Central Market, where it all began. Given the change from last year's venue at Sunway Putra Mall which hosted only 19 publishers, this sounded like a huge incentive; not just by returning to its roots, but also providing the opportunity to revisit a tourist site I hadn't been to in a long time.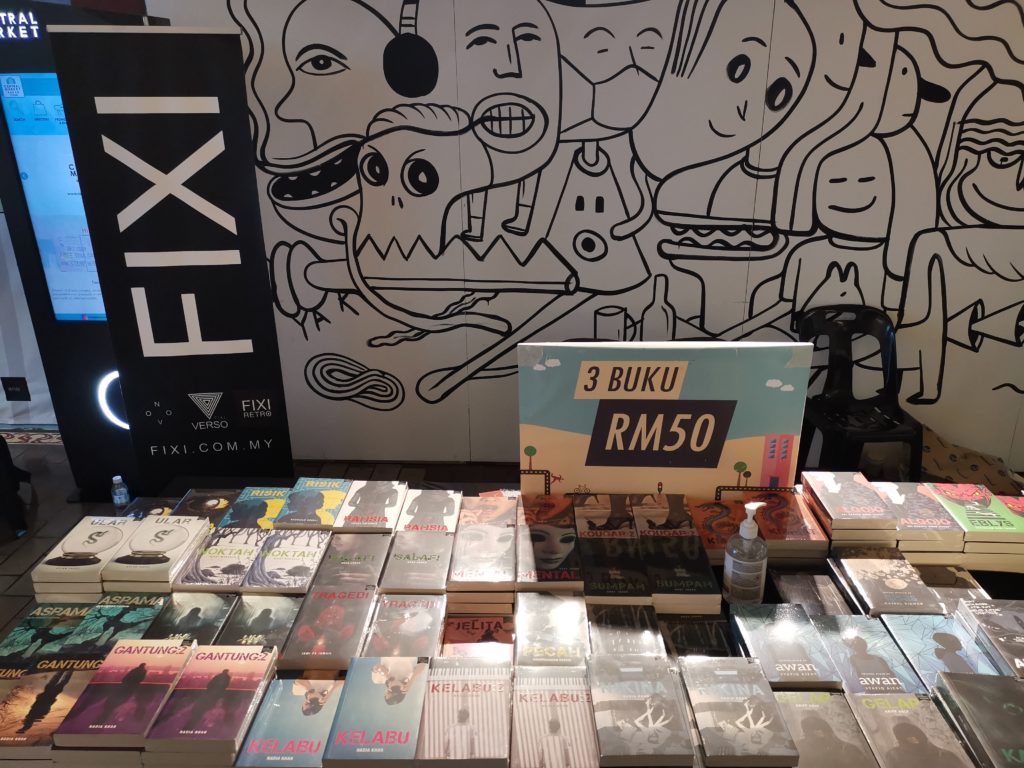 This event was organised in lieu of the KL International Book Fair (another major book festival focusing on indie publishers), which has been postponed to June. The KLAB's four-day run took place from Feb 24 – 27.
Upon arrival, the first thing I noticed was the large turnout, with plenty of visitors browsing the stalls whilst maintaining a safe distance. Two of the biggest stalls at the event featured renowned local publishers-cum-bookstores Buku Fixi and Gerakbudaya, which most visitors may have recognised and naturally gravitated to. Buku Fixi's publications, in particular, focus on the company's trademark of urban novels leaning towards murder mysteries and horror anthologies, while Gerakbudaya's works tend to embody a timely approach in addressing social awareness and unveiling the hidden histories of South-East Asia.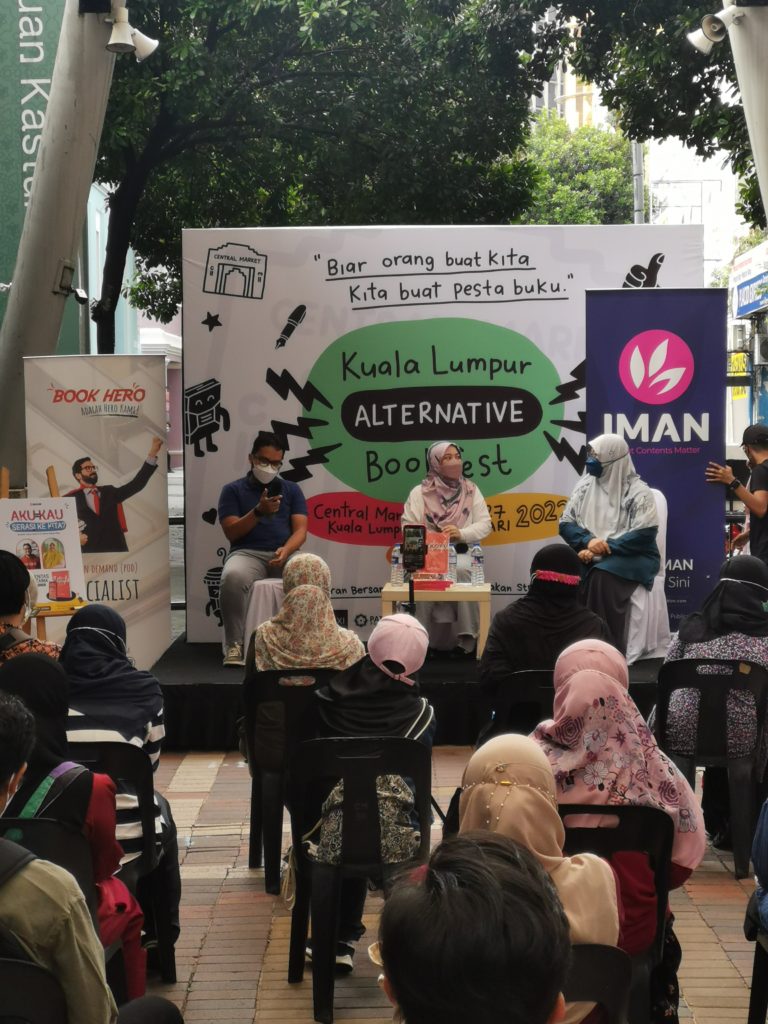 Some of the other publishers spotted at this year's exhibition included IMAN Publication, ILHAM Books and The Biblio Press, as well as KLAB's co-organisers, The Patriots and Jejak Tarbiah, to name a few. Readers were spoilt for choice with the range of genres on display – from contemporary fiction to graphic novels and comics. There were also books on academia published by university presses, as well as other non-fiction titles focusing on topics from religion to history.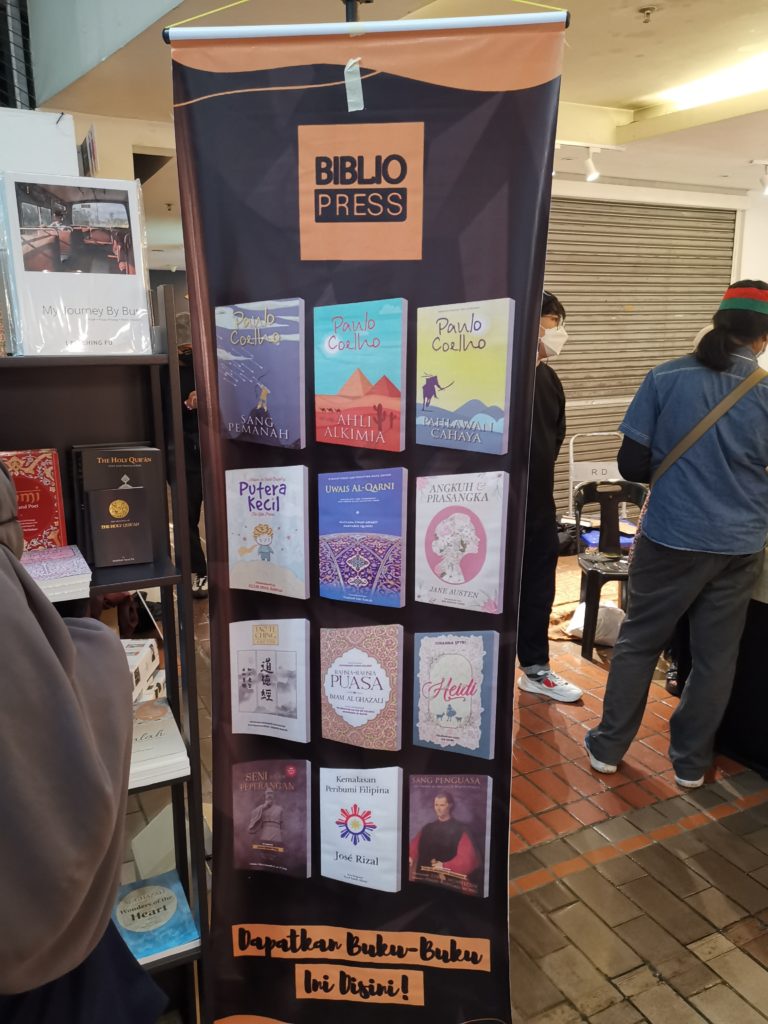 Most of the books on sale were predominantly in Malay, and there were some notable translations from classical works and modern bestsellers. For instance, The Biblio Press emphasises on translating literary works for a contemporary Malay audience, offering recognisable titles such as Putera Kecil (The Little Prince), Angkuh & Prasakanga (Pride & Prejudice) and even renowned Brazilian author Paolo Coelho's The Alchemist (translated as Ahli Alkimia).
While most of the stalls had filled up the Central Market's ground floor, there were also some vendors and outdoor activities lining Kasturi Walk. Among the events featured during KLAB's four days were book launches and signings, live music and poetry performances, as well as free screenings of local films. On that particular Saturday afternoon, the outdoor stage was occupied by a discussion held by IMAN Publication while I browsed through the stalls.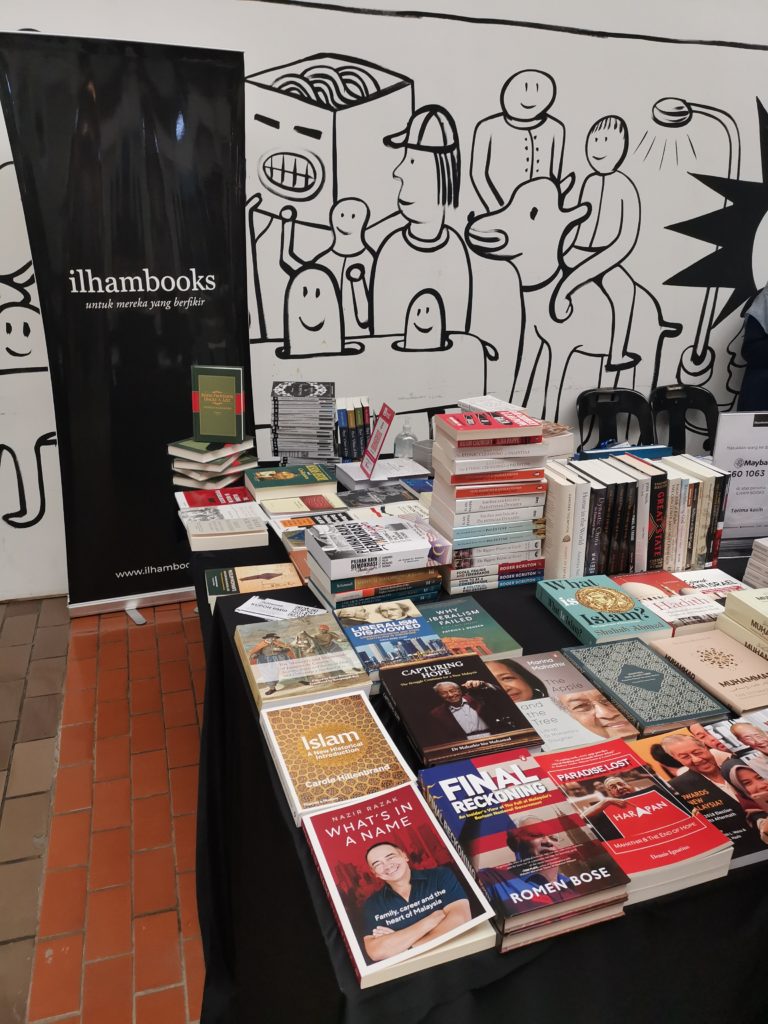 Sometime around 3pm, the skies outside started to look cloudy, while ominous claps of thunder could be heard. The sudden downpour resulted in the vendors rushing to cover their stalls with tarpaulin sheets, while moving their wares out of the rain. Most customers headed back into the building, either to continue browsing the stalls indoors, or perhaps wait out the rain. But even a heavy storm wasn't enough to dampen the spirits of both organisers and visitors as the festivities continued in full swing.
All in all, I spent nearly three and a half hours at Central Market, which gave me plenty of time to browse the stalls before finally making my own purchases (I ended up grabbing a couple of titles from Buku Fixi and Gerakbudaya, being mostly familiar with these publishers). Though  I kept to my comfort zone by only getting books in English, it still felt like taking a step towards supporting our local publishers. At the very least, I have certainly diversified my list of books to be read this year.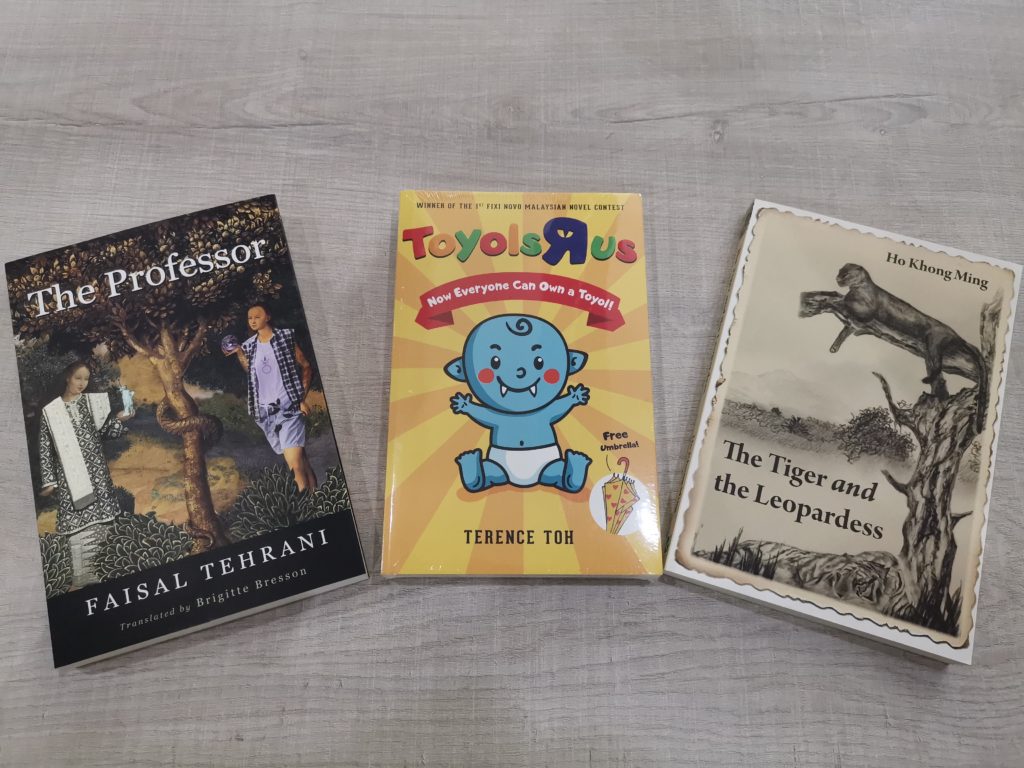 Being my first KLAB experience, the biggest takeaway for me was to see all those publishers on display, and it was a wake-up call of Malaysia's thriving independent publishing scene. Even with the rise in online shopping following the pandemic, there will always be an appeal for visiting physical book fairs in person, and I already look forward to seeing what KLAB has to offer in 2023.    
Jayson Ho Khin Wy was a participant in the CENDANA ARTS WRITING MASTERCLASS & MENTORSHIP PROGRAMME 2021
The views and opinions expressed in this article are strictly the author's own and do not reflect those of CENDANA. CENDANA reserves the right to be excluded from any liabilities, losses, damages, defaults, and/or intellectual property infringements caused by the views and opinions expressed by the author in this article at all times, during or after publication, whether on this website or any other platforms hosted by CENDANA or if said opinions/views are republished on third party platforms.