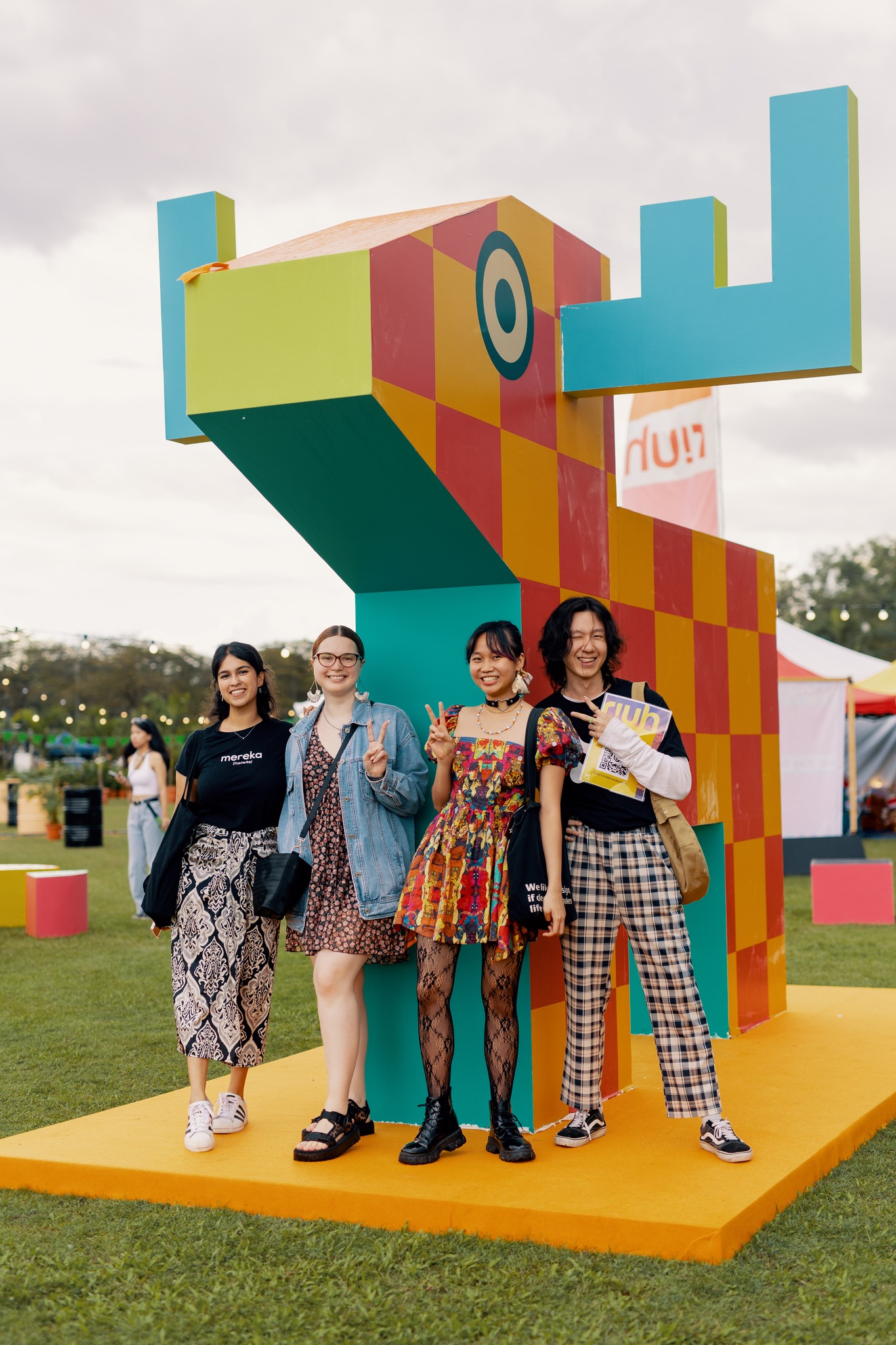 BASKL uncovers what it is like to become the bridge between creatives in this region with local tech solution start up Mereka Connect
By SHAFIQUE DANIAL JOHARI

During the last RIUH edition which was RIUH Ritma Raya, BASKL came upon a very interesting group of creatives called Mereka Connect. They specialize in connecting people within the creative sector.
For instance, if you are a local youth living around Klang Valley and you suddenly feel like you're up for something creative to do but you just don't know where to start or how to be creative? Then, Mereka Connect may just be your solution.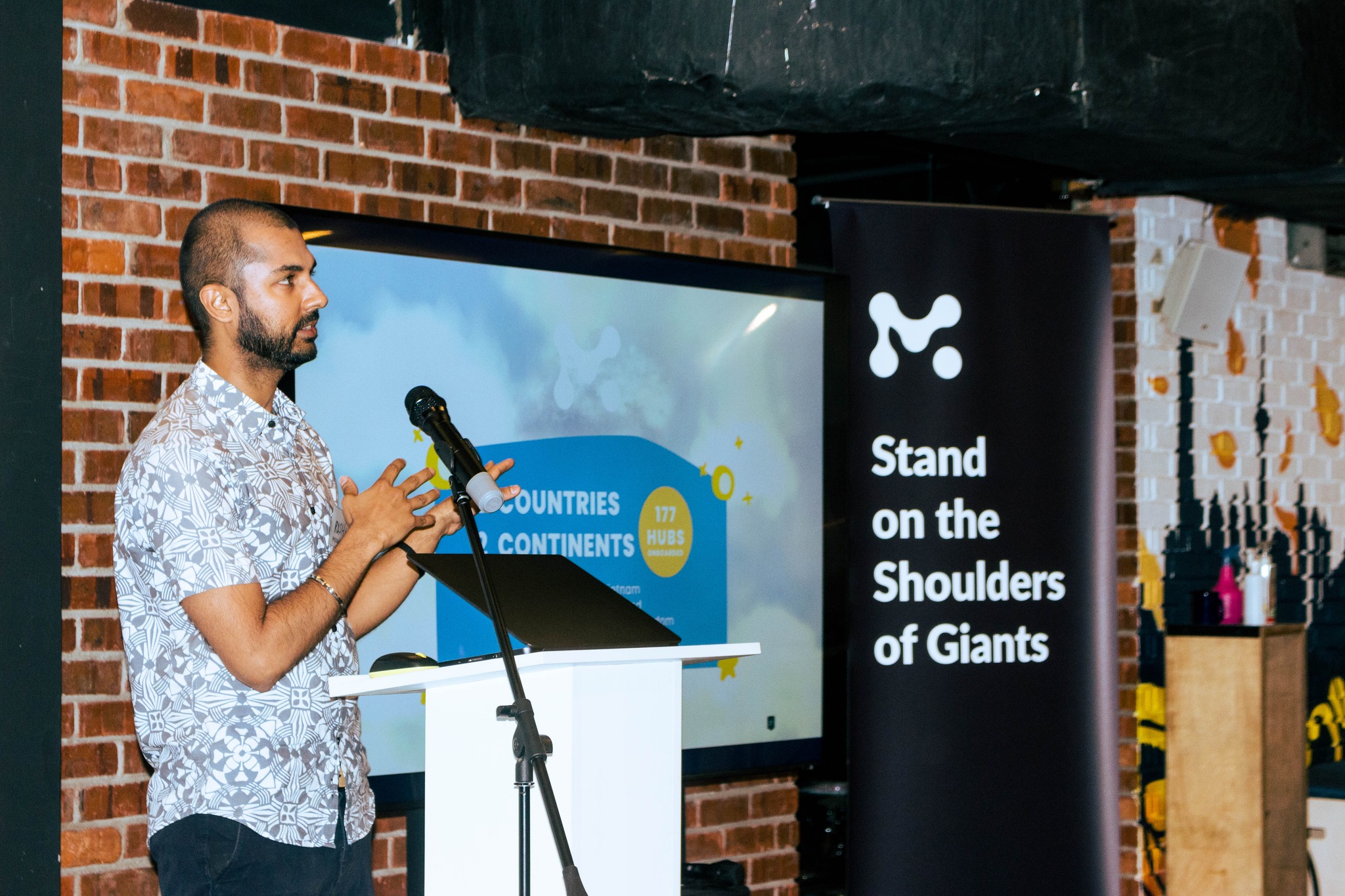 "Mereka Connect specializes in connecting individuals from diverse backgrounds with creative hubs across the ASEAN region. We offer a range of experiences, including workshops, webinars, and educational programs to help people develop their skills and find their creative outlet," shares Rashvin Pal Singh, Group CEO of Mereka. Hence, their core business truly is connecting you to your preferred creative activity via their well-built platform called Mereka.io.
They cover every creative activity you can think of from batik workshops, tile painting, handmade ring workshops and just so many more! That was what caught our eyes during the recent RIUH event, when Mereka Connect was given the task to be in charge of the creative activities throughout the weekend.

However one might wonder, what was it that sparked the idea to create such a helpful platform for the community and Rashvin said it all started because they wanted to find a solution to a problem that they themselves were facing back in 2018.
To add salt to the wound, the great pandemic happened and this was double jeopardy for creative hubs. "We realized the need for a platform and a tool that connects creative hubs and individuals with diverse backgrounds, enabling them to build relationships and learn from one another," shares the Group CEO of Mereka. In 2021, their first group of creative hubs signed up and the rest is history!
"Mereka Connect is a tech solution that offers a range of resources and services under one roof, including a system of hub tools for growth and a budding network of creatives, making it easier for individuals and creative hubs to find what they need and thrive on. By becoming the bridge between creative hubs and the community, we aim to spur collaborations and provide the necessary infrastructure for creative hubs in the region to grow and remain sustainable," adds Rashvin.

For everyone's information, Mereka Connect's reach is not limited to the locals of KL. They also connect individuals with creative hubs throughout Malaysia and the wider ASEAN region. They even connect creatives in the UK! Rashvin said that they have just recently onboarded active creative hubs across Indonesia, Philippines, Thailand, and Vietnam from just a year ago with the grand launch of the UK-SEA Creative Hubs Connect program. "Our goal is to make creative resources and experiences accessible to as many people as possible, from all walks of life," shares Rashvin.

Though Mereka Connect has done quite a lot for the creative community within Malaysia as a start, we can't help but ponder, when will Malaysia be at par with thriving creative economies such as South Korea, Indonesia and even other countries in the western hemisphere.
Rashvin admits, it is difficult to pinpoint a specific timeline for when Malaysia's creative sector will become a world-renowned industry, however he did pass a comment about our local creative talents, "one thing for sure, is that we never lack talents."

The Malaysian Government through agencies such as MyCreative Ventures, Malaysia Digital Economy Corporation (MDEC) and other creative agencies have been actively implementing various initiatives to help the creative industry and digital economy get back on track in the wake of the Covid-19 pandemic. "At Mereka Connect, we believe that initiatives like these are crucial for the continued growth and success of the creative economy in Malaysia. By providing support and resources for both established and emerging creative professionals, we can help to ensure that the industry remains competitive and sustainable.
Rashvin believes that everyone in the creative sector has a role to play in shaping the future of the Malaysian creative economy and this includes the government, industry leaders, educators, and individuals within the creative sector itself. Before ending the conversation, Rashvin said, "we are optimistic about the future of Malaysia's creative sector and look forward to seeing the positive impact of these initiatives in the years to come."
Check out other interesting stories on BASKL: