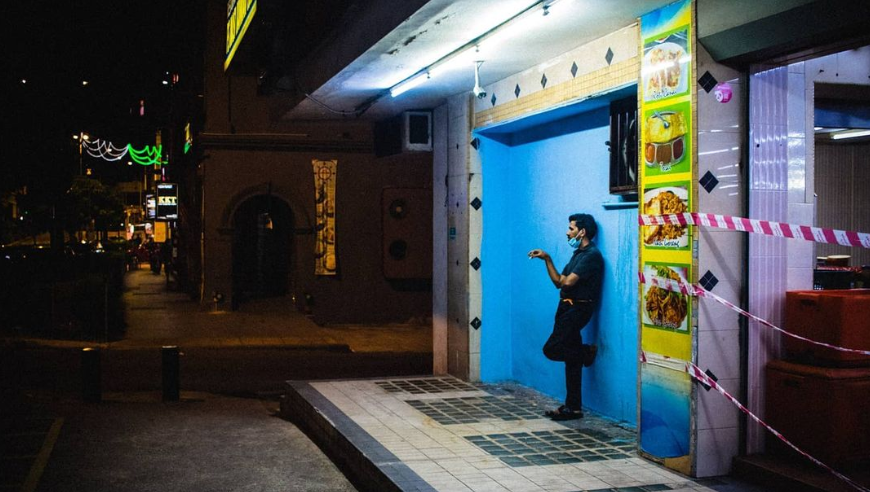 Kelvin Mah's photography project, Seven Eleven, captures stunning candid portraits of Kuala Lumpur and the people who walk its streets at night.
By CHIN JIAN WEI
Cities appear different by night. As the city winds down, the people relax along with it. As the people shed the personas they carry around during their workday, so does the city, allowing an unvarnished and alluring glimpse at its secrets for those with the desire to look. It is during these hours, usually between 7pm and 11pm, that photographer Kelvin Mah works.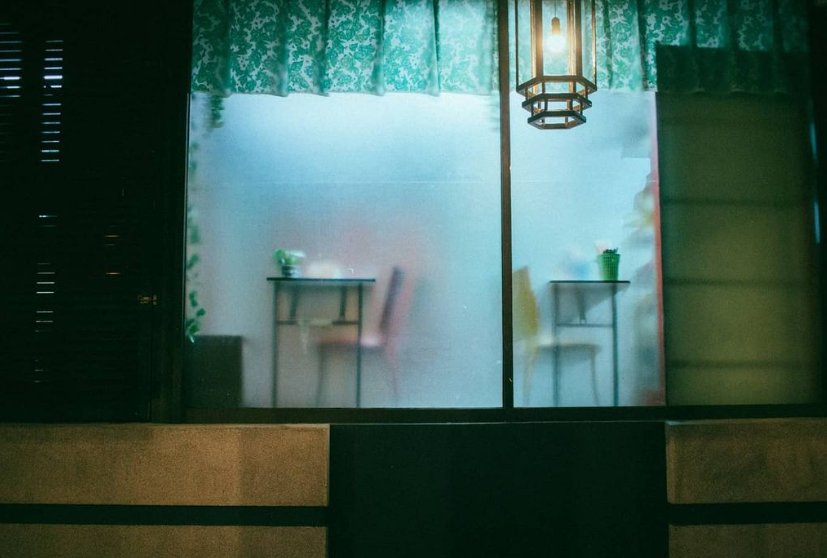 Mah posts pictures on an Instagram page called @seveneleventonight, featuring photographs of people, objects, and buildings around Kuala Lumpur at night. He has also published a photobook entitled Spectator, collecting selected photographs into one volume. The name of the photobook clues viewers in on the content; looking at the pictures, one does feel like a spectator observing the various going-ons that happen after hours in the city.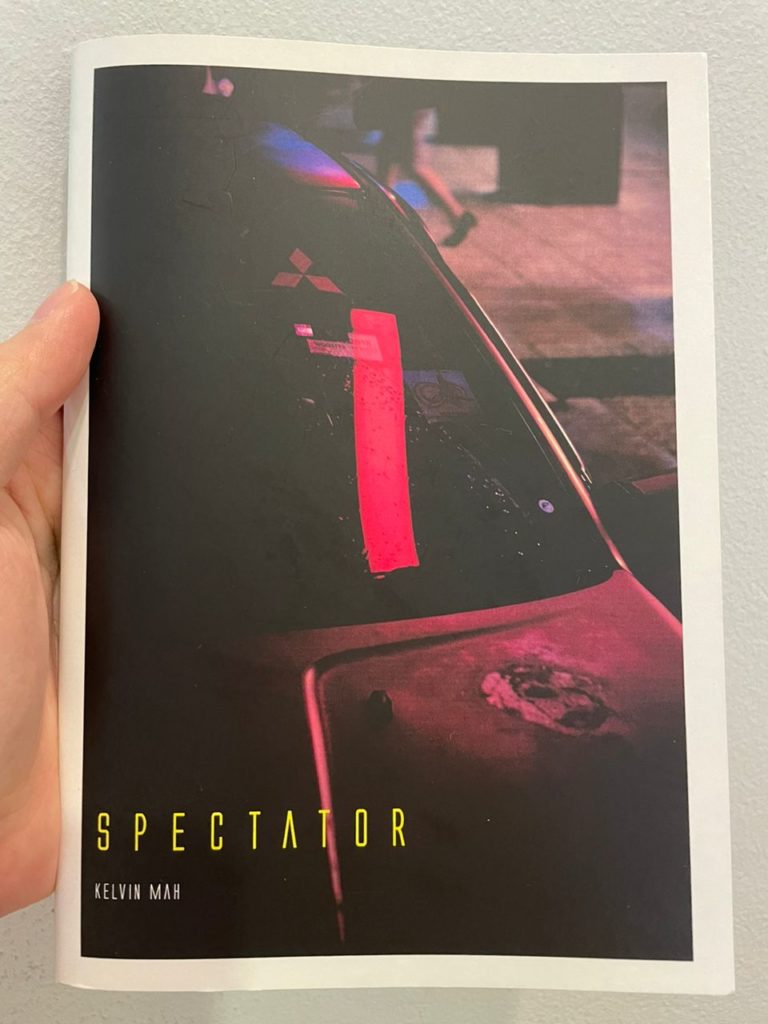 "I graduated with a degree in Mass Communication," Mah says. "I got my basic knowledge in photography when I was in college. I guess that's how my passion grew, hanging out with like-minded people. Also, I inherited from my dad a film camera. I would say my style of photography is mostly candid, capturing moments. That's why I named the book Spectator, because I am always in the moment but not interrupting. I always take the photos from a third-person point of view."
Mah would often engage in his photography excursions after his day job. "I started doing it in 2016 or 2017. I would go out twice a week. I would usually just drive my car, find free parking around Medan Tuanku, and just roam around the streets and indulge myself in the moments when I can empty my mind and just be there to do what I enjoy doing, which is to observe. Everyone has this stereotype that the city is dangerous at night. But for me, I feel free when I go out and take photographs because you are not bound by rules, and there is inspiration everywhere."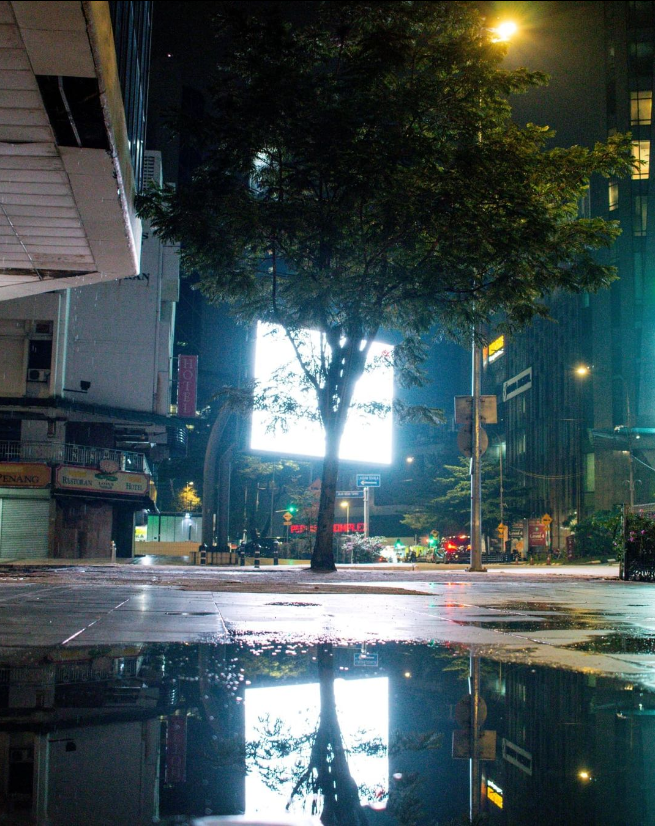 If you have ever felt that you become more emotionally open at night, you are not alone. "You get to see their emotions, you get to feel them winding down," Mah says, speaking of the emotional authenticity in his subjects when they, like him, have been released from the restraints of the workday. "You can always spot some interesting moments, things that you might usually take for granted. That's what street photography is all about. There's no mockup, just moments. If you miss it, you miss it."
After taking so many pictures over so many years, Mah has come to certain observations. "Everyone is the same, no matter if you're rich or poor. At the end of the day, when you are done with whatever you have to do to make money, we are all just equally the same. Through photography, I enhance my empathy towards people, because I am on the same level as them. There are some subjects whom, after I take their photos, I would speak to them, just candidly talk to them. There are actually a lot of people who are pretty satisfied with their jobs, and that makes me reflect that there are alternative options in life.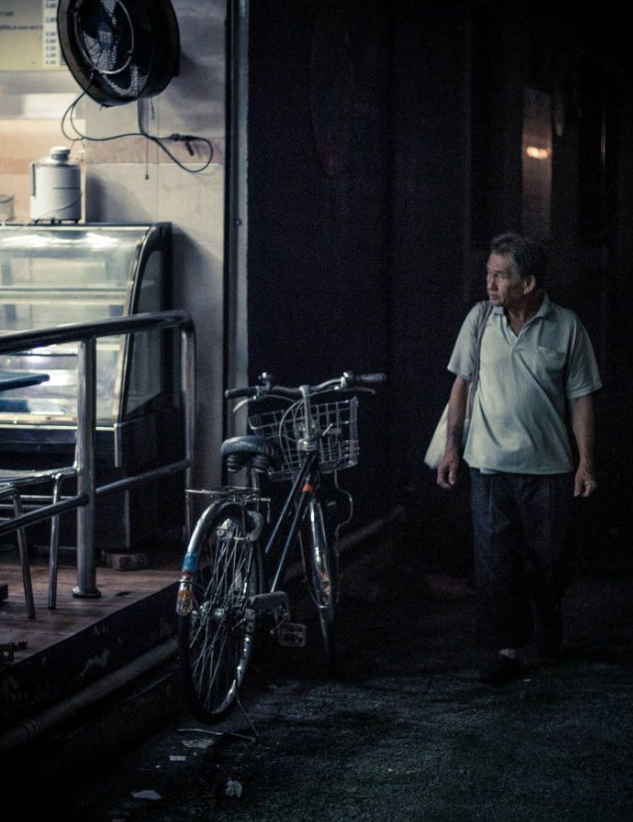 "KL is a very vibrant city. You can find people from all sorts of statuses and classes. I hope that through my photography, people can see a different side of the people of Malaysia. Besides KLCC or Petaling Street, you might find interesting things or moments to observe if you go out at night and roam around the city during the non-touristy hours. I want to show that the city is full of humanity and that if you actually approach anyone, they would be able to talk to you. You might say that that contradicts the title of the Spectator photobook, but I think it's a learning progress for me. It was because of my incapability to connect that makes me want to do this." Mah expresses his hopes that people who view his photographs feel empathy towards their fellow man, and strive to connect with others despite the hectic pace of city life. "I hope they feel some sort of belonging towards the city itself," Mah adds.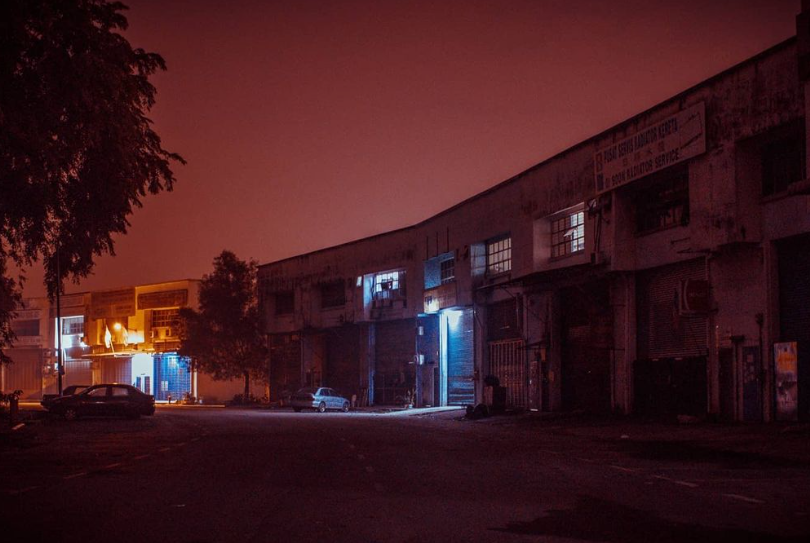 Mah's statements strike an interesting contrast to the first impressions one gets when viewing his pictures. Some of his pictures, at first glance, give off a feeling of loneliness and isolation. A lone man walking down a dark alley. A vandalised public telephone, rendered obsolete by advancing technology. However, many of his other pictures subtly celebrate the beauty of human connection. Two tired workers sitting side by side, not talking but giving each other silent support for the work ahead. Or two office workers sitting facing away from each other, fiddling with their phones. Are they isolated by the technology in their hands, or are they enjoying deep connections with faraway loved ones, or technology allowing them to bridge the distance? Some of the subjects may outwardly appear lonely but are actually content and happy in their solitude. Mah's approach to street photography feels very authentically human.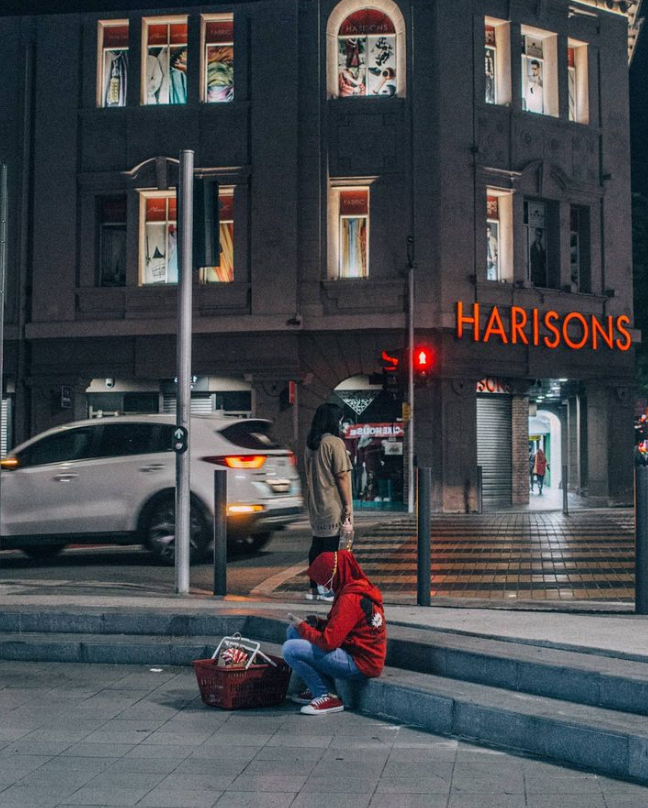 "I was in a dark place when I started doing this," Mah shares candidly. "I constantly wanted to escape, and this photography allows me that escape, and at the same time forget about the stress that I have at work. The photography also allows me to build a connection with others." Mah points out the picture of a beggar and shares the brief tale of how he struck up a conversation with him after the picture was taken.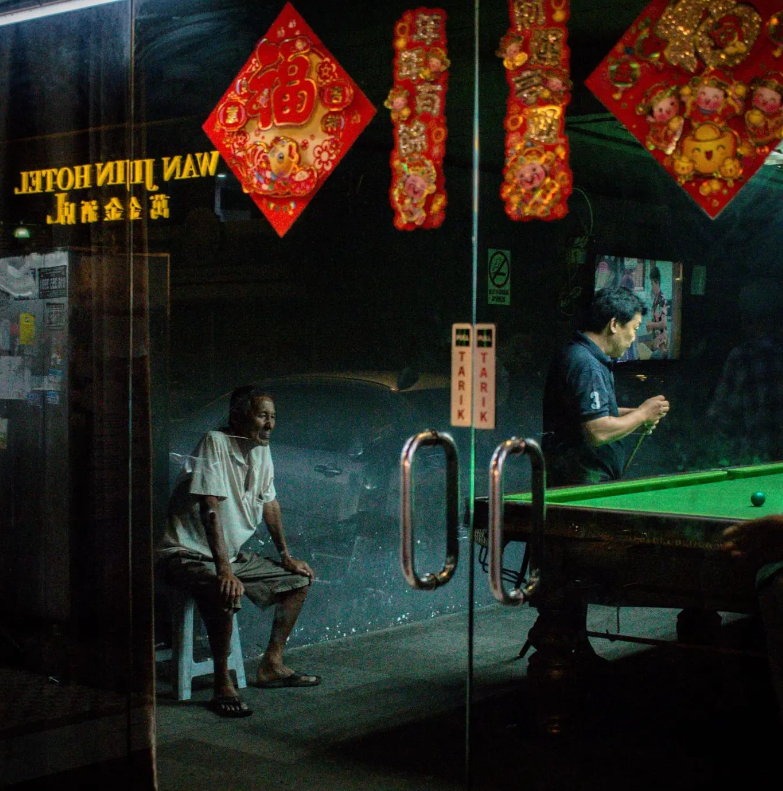 Several photographers and filmmakers have inspired the direction of Mah's photography. He cites Vivian Maier, a street photographer who took over 150,000 pictures of people and the architecture of several American cities as one. "She was pretty much living the life I'm living," Mah says. "She did photography during her free time. No one found out about her work until she passed away. She inspired me by showing how it's possible to juggle your passion and your work." Other inspirations include Greg Girard, a Canadian photographer who spent much of his career photographing Asian cities, and Wong Kar-Wai, the famous Hong Kong film director whose unique vision as seen in movies like Chungking Express and In the Mood for Love are still appreciated today. Xavier Dolan, a Canadian filmmaker has also shaped Mah's work, with his 2012 movie Laurence Anyways serving as the subject for Mah's thesis project in university.
Mah has expressed interest in continuing his photography, perhaps exploring a different city if circumstances allow. "It always takes a lot of effort to perfect your shots," Mah advises others looking to get into photography as a hobby. "Don't think too much about your equipment, sometimes even your phone will be enough if you want to do street photography. Always have the situational knowledge to avoid getting yourself into trouble. Play your favourite music while you do it, I think music will take your work up a notch. It helps me get into the mood."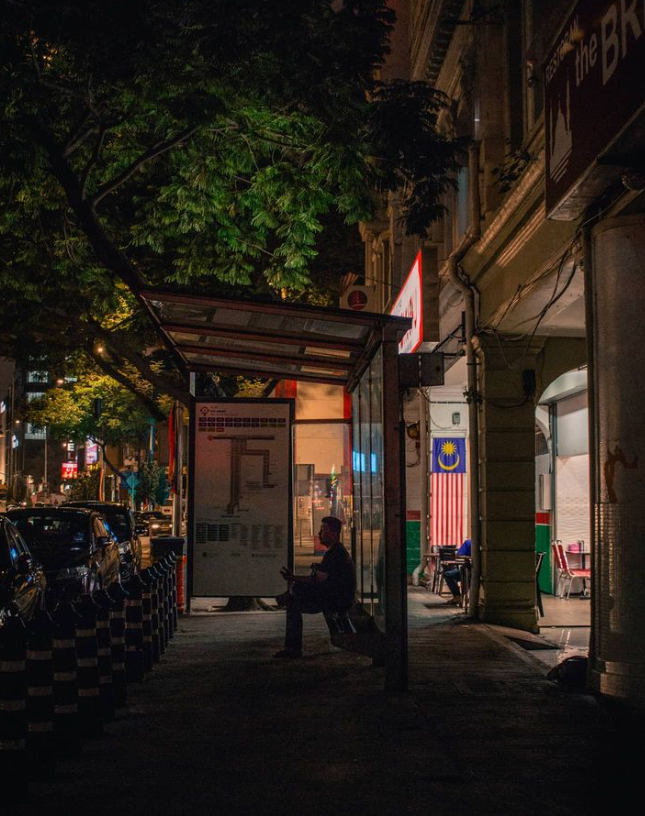 Head on over to Mah's photography Instagram page to see more of his beautiful photographs! Look for his photobook, Spectator, where local photobooks are sold. This writer purchased a copy at Zontiga, Taman Paramount.
Pictures sourced from @seveneleventonight on Instagram.
To read more BASKL, click on the links below: