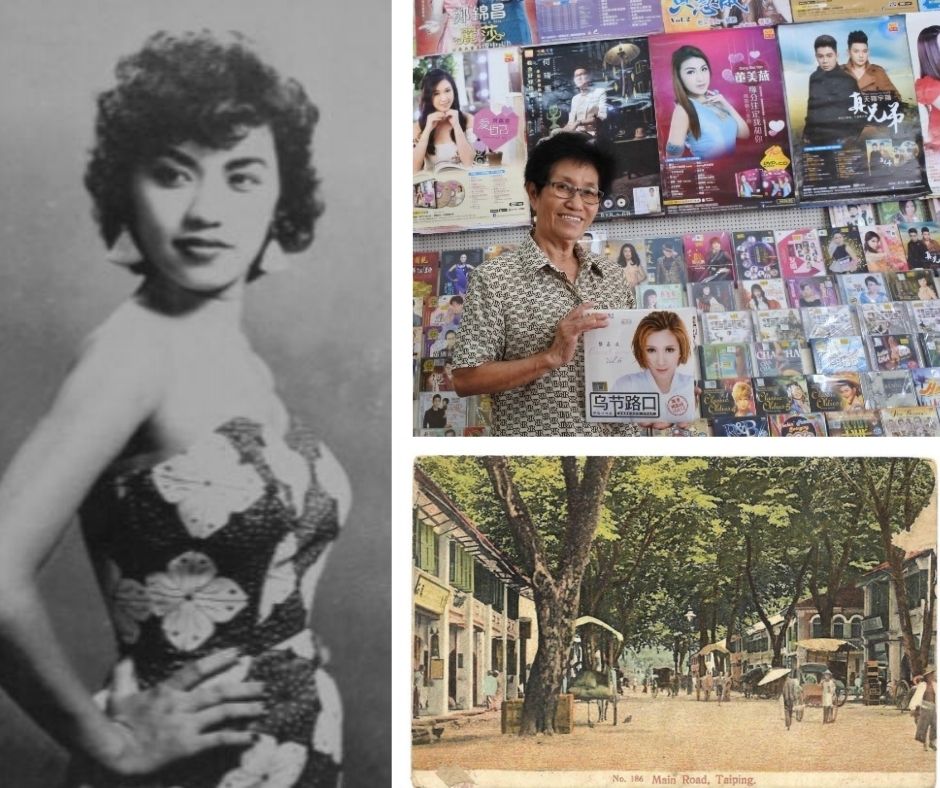 Ever felt like your Sejarah textbook was missing something? Watch the past come alive before your eyes through these creative exhibitions and archives - all from the comfort of your home.
by SAMANTHA CHANG for Lensa Seni
An inmate who paints murals on prison walls. A karaoke enthusiast who sells rare Chinese opera records. A photographer who shoots families by day and sex workers by night.
If you've ever felt curious about our rich, colourful and often quirky heritage, take a dive into these five virtual exhibitions and archives.
Bayangnya itu timbul tenggelam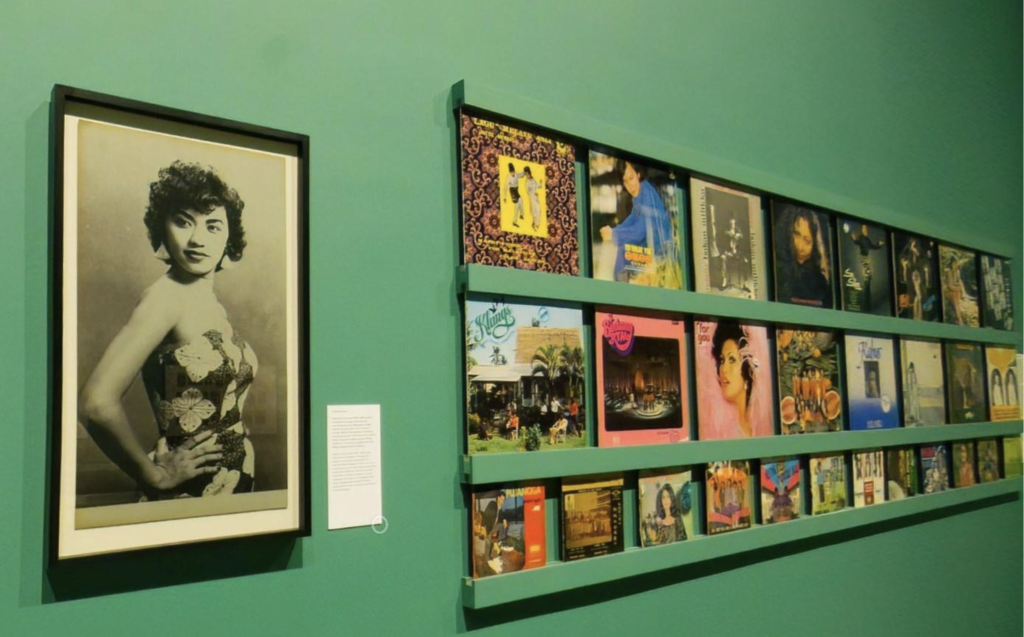 Step into the past with ILHAM's Bayangnya itu Timbul Tenggelam, an exploration of Malaysia's photography culture from the 1900s until 1980s. The collection, which boasts of over 1,400 photographs and artefacts, ranges from stoic to eccentric; awkward to glamorous.
Although the exhibition is about the history of photography, it's not concerned about camera technology or artistic movements. Rather, its primary focus is people: how our relationship with photography has evolved, and what these photos say about the values, beliefs and lifestyles we used to hold.
Curated by K. Azril Ismail, Hoo Fan Chon, and Simon Soon, Bayangnya is definitely a visual treat. Take a virtual walk through the gallery here.
2. '…or silence?' Exhibition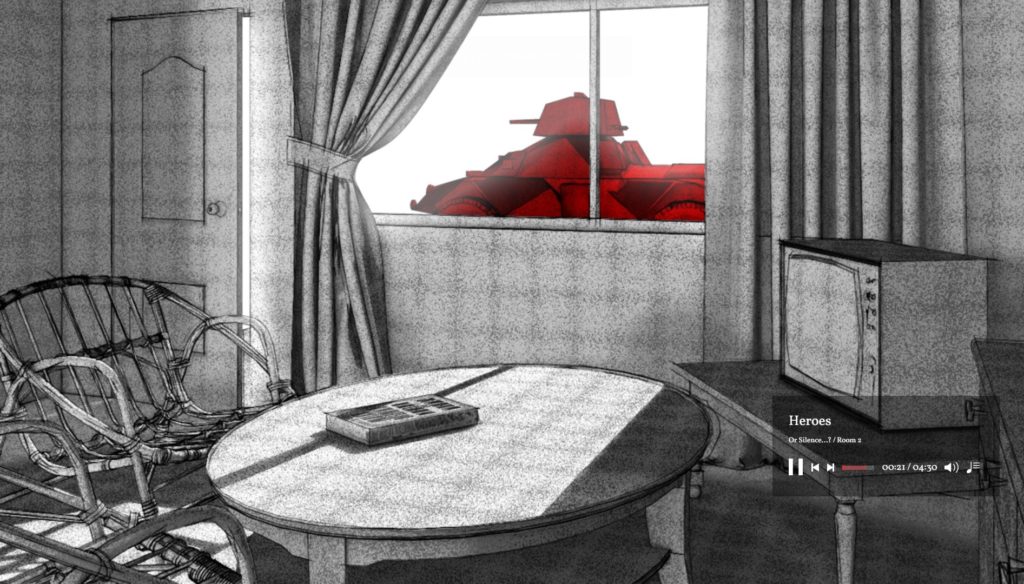 '…or silence?' is an interactive, virtual exhibition on the May 13 incident in 1969, featuring literary works, declassified colonial documents and gut-wrenching memoirs of the bereaved. For decades, these voices have been silenced by grief, anxiety and censorship — and now they're finally being heard.
You'll feel a deep empathy for the survivors, as these stories drive home the gravity and senselessness of violence. With these narratives restored into our collective memory, the exhibition invites us to consider how to move forward together as a nation.
'…or silence?', curated by Rebecca Yeoh and Chai Yee Thong, can be found here. However, please heed the trigger warnings as these are not light readings.
3. Melaka Downtown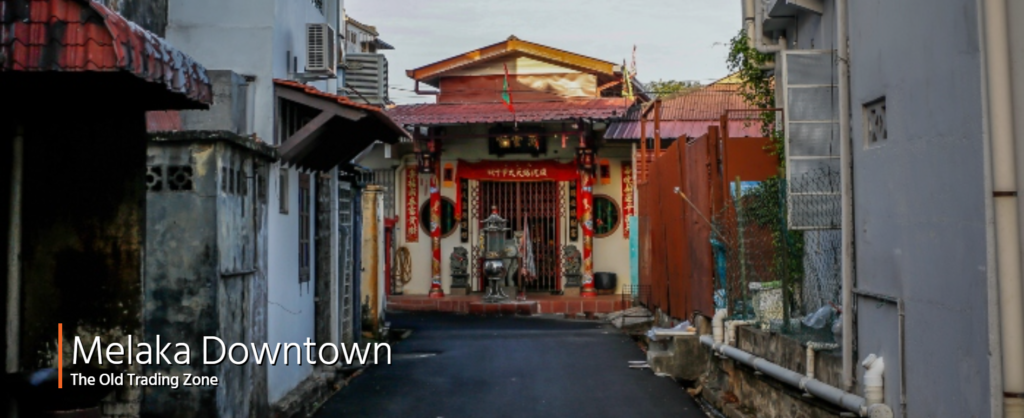 Melaka Downtown is a comprehensive exhibition to document the rich culture and history of Melaka's vibrant streets. Led by Datin Saidah Rastam, the Melaka in Fact team has recorded thousands of oral histories; catalogued antique maps, manuscripts and photographs; highlighted fading cultures and much more.
Alarmed by Melaka's rapid modernisation, they felt it crucial to preserve the legacy of its unique geographical landscape, communities and cultural practices for the study and appreciation of future generations.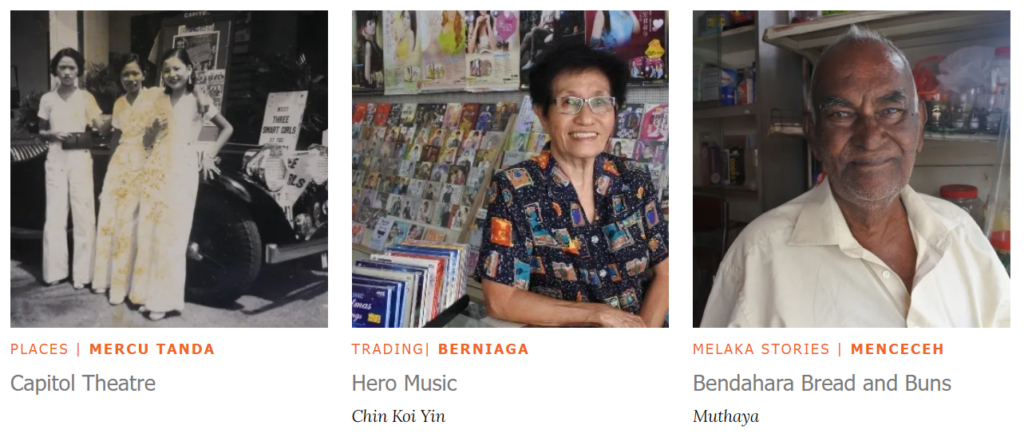 Although this is a large, sprawling project, it zooms in on the people who are often overlooked, collecting the stories that fall through the cracks.
Check out the Melaka Downtown exhibition here. If you wish to explore more projects from the team, journey into the forgottenTaoist Community of Tengkera — a beautiful alcove where time has stood still.
4. My Art Memory Project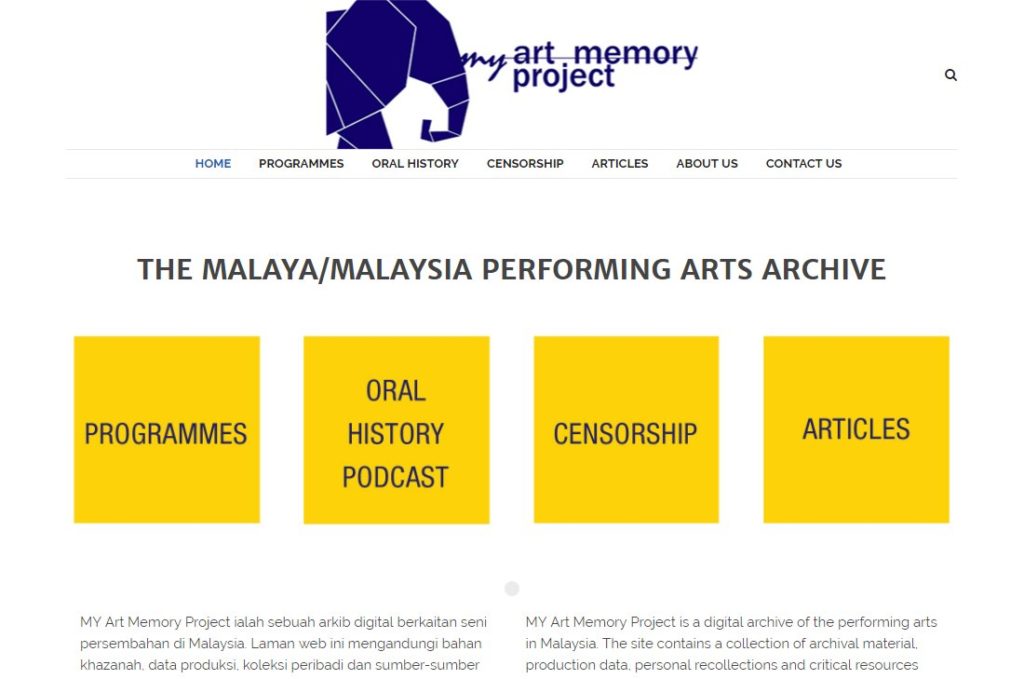 MY Arts Memory Project (MAMP) is a digital archive for materials and critical resources on local performing arts productions. To date, MAMP has information on over 1,300 theatre productions, with hundreds of scans of programme books, posters and so on.
The archive tracks the development of local performing arts productions, which has grown exponentially in their creativity, sophistication and national identity. It's also interesting to note that many new productions still wrestle with the same themes and questions as productions from yesteryear.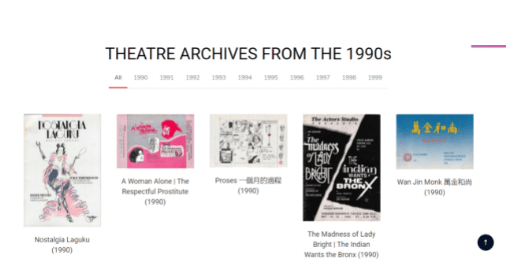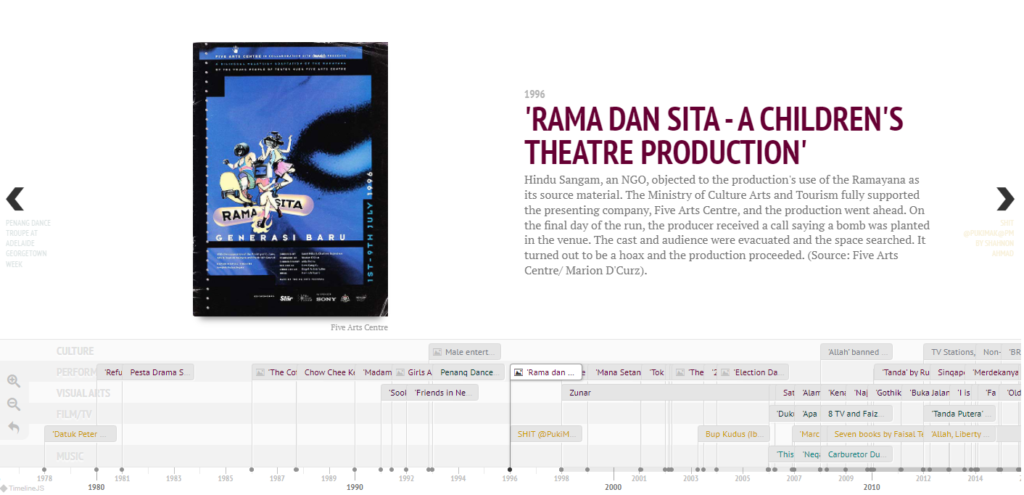 MAMP also features an oral history programme, 'Remember When…', which records intimate, knowledge-sharing sessions with key figures in the industry. Another fascinating element to this project is the Censorship Chronology, which documents historically banned productions in a timeline.
The project is helmed by Five Arts Centre and led by researcher Kathy Rowland. You can access the archive here and refer to this guide on how to navigate their website.
5. Malaysia Design Archive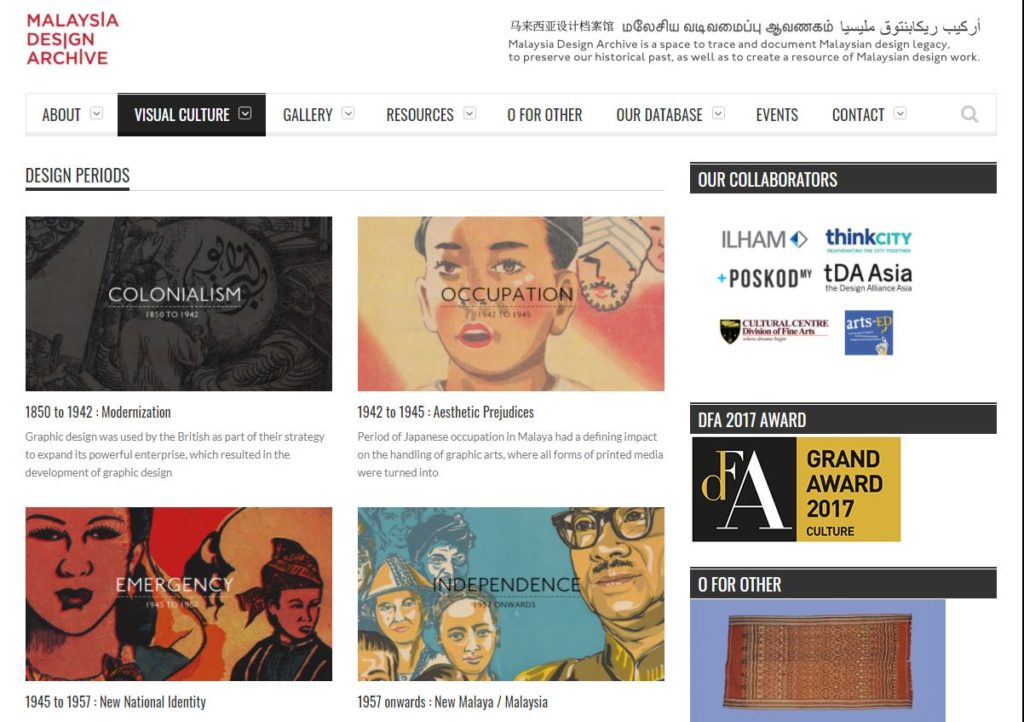 Last but not least, Malaysia Design Archive (MDA) is a one-stop archive to explore Malaysia's deep visual history. It covers the evolution of graphic design in Malaysia from the pre-independence era, until now.
The project was initiated to preserve our history, as well as to create a resource for the research and inquiry into Malaysian art.
The MDA team is a multidisciplinary team composed of writers, philosophers, architects, and more, who are dedicated to understanding the social, economic, political, religious histories of the designs and artworks they collect.
On the website, you can find essays and articles that dive deep into the stories of various collections. MDA also often hosts public programmes such as talks, reading groups and workshops to increase public awareness of the arts.
The digital archives and collections can be accessed on their website here, although you can pay a visit to the MDA Centre in the Zhongshan Building by making an appointment at archivist@malaysiadesignarchive.org.
Samantha Chang is a participant in the CENDANA ARTS WRITING MASTERCLASS & MENTORSHIP PROGRAMME 2021
The views and opinions expressed in this article are strictly the author's own and do not reflect those of CENDANA. CENDANA reserves the right to be excluded from any liabilities, losses, damages, defaults, and/or intellectual property infringements caused by the views and opinions expressed by the author in this article at all times, during or after publication, whether on this website or any other platforms hosted by CENDANA or if said opinions/views are republished on third party platforms.