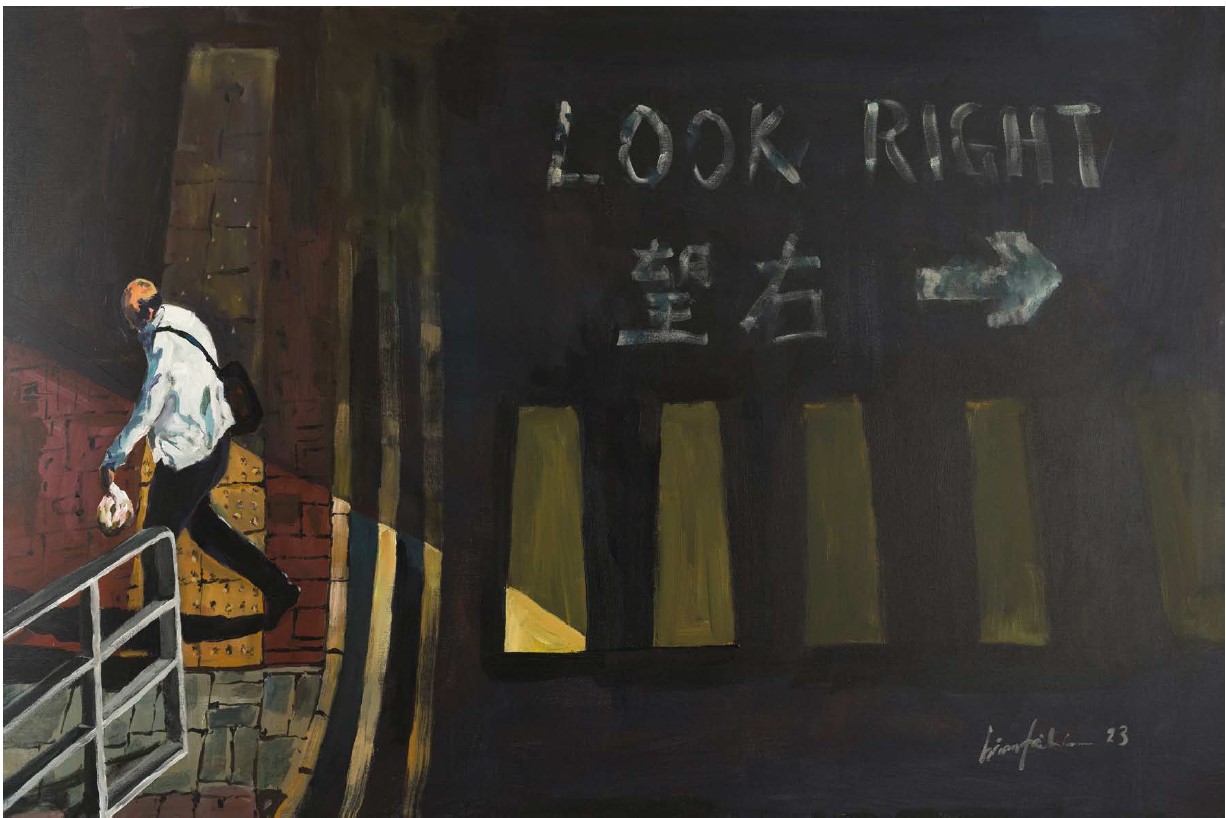 The latest exhibition at ZHAN Art | Space features five talented artists, all employing their unique style to depict everyday people and everyday moments in big cities.
By CHIN JIAN WEI
When living in the big city, sometimes we may miss the little things- missing the trees for the forest, in an inversion of the usual saying. It takes a skilled artist to highlight the mundane and commonplace. BASKL has written about similar styles of art before when we interviewed Loka Made in the past, but happening right now is an exhibition at ZHAN Art Space collecting the work of five talented artists, all showcasing their interpretation of mundane life in cities.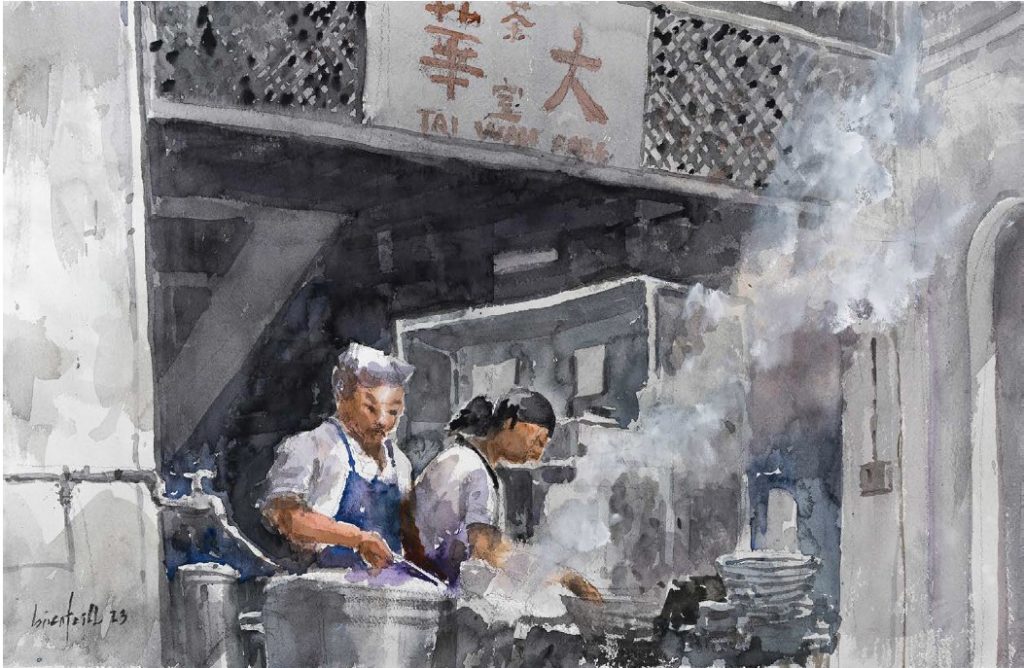 Moments: Big Cities, Small Stories is an extension exhibition of 2022's Moments: 'Discover Wanderlust' and showcases the work of Brian Tai, Eve Yap, Francis Lee, Lee Wee Xian and Shireen Lee. Each artist has vastly different approaches to the exhibition theme. A total of over 38 artworks are displayed, highlighting the lives and emotions of regular people. As you ponder the intimate feelings of these regular people whom you would otherwise pass on the streets, you are encouraged to introspect more deeply as well as gain greater empathy for others.
While Discover Wanderlust focused more on the travel experience as the main theme, Big Cities, Small Stories focuses much more on real people and their stories. Francis Lee, one of the artists and founding members of Moments, says, "The collective pushed themselves to capture beautiful moments on canvas. Each artist, through their unique style, hues and brushstrokes, painted a different array of emotions and narratives. We hope that the audience will cherish the small moments like we do."
Each artist brings their own unique style to the forefront for this exhibition. Brian Tai's expressionistic watercolours convey a depth of feeling and urgent energy through his confident strokes and contrasts of light and shadow. He has recently been painting with acrylic, as seen in his new work When Things Don't Look Right, Take The Left Lane. Eve Yap's watercolour paintings portray regular people in the midst of their daily activities with a realistic approach. Her colours are fresh and vibrant, making her subjects almost pop off the canvas.
Francis Lee is normally known for watercolour landscapes. However, he shifts his focus to people with this exhibition, using muted colours and light amidst dark backgrounds to convey a sense of ambience and mood. Lee Wen Xian captures moments frozen in time, impressionistically depicting people and townscapes alike with simple strokes and colour choices. For this exhibition, his work focuses mainly on people exploring old towns. Shireen Lee, a watercolour and oil painter, depicts change happening to a city. With splashes of colour, her paintings juxtapose old shophouses and towering skyscrapers, inviting viewers to think about the effects of rapid urban development.
"Moments: Big Cities, Small Stories can be experienced as a nostalgia exhibition with a modern touch. The artworks are warm-hearted as we are transported to small yet distinctively familiar moments, such as a street vendor making your daily coffee-to-go, or your favourite grandma gathering her family to prepare for a feast. Each work has a story to tell, and the artists tell them well." says Desmond Tong, founder and curator of ZHAN Art | Space.
Moments: Big Cities, Small Stories is scheduled from now till 24 September 2023 at ZHAN Art | Space, The School, Jaya One. Viewers can look forward to a range of artworks with prices ranging between RM2,800 to RM 20,000. To keep up with the latest updates, follow ZHAN Art | Space on their Facebook and Instagram pages.
Featured image is the acrylic painting When Things Don't Look Right, Take The Left Lane by Brian Tai
To read more BASKL, click on the links below: