Kwai Chai Hong's latest art installation, by Kaiyi Wong, is a giant Chinese dragon made out of plastic plates and wooden stilts, meant as a powerful symbol of strength and unity.
By CHIN JIAN WEI
When one thinks of the Kwai Chai Hong corner in Kuala Lumpur, one thinks of the always unique, always beautiful art installations that herald the arrival of a Chinese holiday. This year's Mid-autumn festival is no exception, and local artist Kaiyi Wong brings us Moonlit Dragon, an immersive public art installation nestled in Kwai Chai Hong's cosy alley. Drawing inspiration from Chinese culture and its ever-present dragons, Wong's creation is an awe-inspiring sculpture of translucent plastic plates supported by a framework of wooden scaffolding. When one looks at the plates, they are reminded not just of the dragon's pearly scales, but also of ancient Chinese coins strung together by string. The giant dragon's pose is dynamic, its coils weaving in and out of the Kwai Chai Hong shoplot facades as if it is dipping in and out of our reality.
Those familiar with Mid-autumn festival traditions may wonder why a dragon was chosen instead of the typical rabbit. According to Zeen Chang, managing partner of Bai Chuan Management, the organisation behind Kwai Chai Hong's installations, the dragon represents the entire Chinese community. There is a common saying in the Chinese languages that refer to people of Chinese blood as being descendants of dragons. Chang says, "Today's celebration is all about how all of us, whether you are Chinese or not, are shaped by folklore, legends and the past. All of us have teachings from the past that are driven by folklore."
Chang says that according to folklore, "The dragon was created by kids who wanted to unite their parents. In the old days in China, there were people from the mountains, people beside the sea, people living near the jungles, and they would pray to spiritual animals." Each of these animals was different based on where they were living, like eagles, fish, or cattle. When these different communities had territorial disputes, the children created a spirit animal that could unite all of them, incorporating parts from different animals. The Chinese dragon has the horns of a deer, the claws of an eagle, the scales of a fish, the body of a serpent, and the limbs and eyes of a tiger. The dragon showed the parents that they could co-exist and not have to fight. "That's why I feel that this time around, presenting the dragon was best to show strength and unity through the Merdeka and Mid-autumn season," Chang finishes.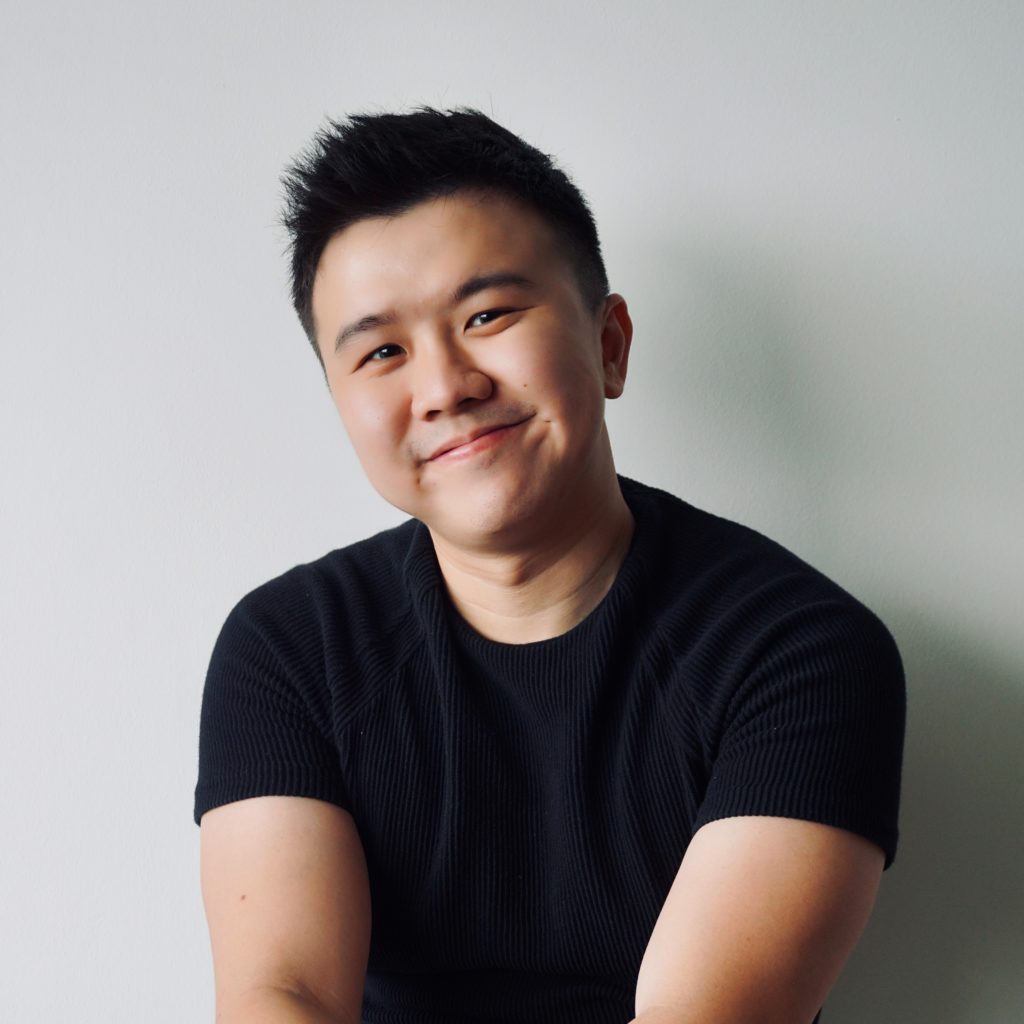 The artist, Wong, comes from an architectural and digital art background. He's always had an interest in the fantastical and surreal. "It's a huge jump from my last project," Wong says, talking about the Moonlit Dragon. "Almost 5 times bigger." In all, almost 10,000 plastic plates were used to construct the piece. It was built over a period of 3 weeks before being shipped over to Kwai Chai Hong for installation. "I read a lot about folklore," Wong says. "What struck me the most was the dragon. Because of the energy it exudes, it's very dynamic, and the essence of unity and power it represents."
Wong and Chang both believe that art should always be accessible, unrestricted by price, background, and language. Chang says, "It shouldn't be limited by how much someone pays you. I wanted Kaiyi to really push things and not play it safe. Because otherwise, he wouldn't be very proud of the execution, it would be just something that I paid him to do." Wong agrees saying, "It had to be huge, it had to be something that exudes my personality and let other people know that I can do these kinds of art." In the future, Wong hopes to be able to take on more art installation projects.
For this event, Samsung Galaxy Z Flip5 and Galaxy Z Fold5 are also collaborating with Kwai Chai Hong, showcasing the aforementioned new flip phones.
To keep up with the latest news from Kwai Chai Hong, follow them on their Instagram page! Also, if you want to see more of Kaiyi Wong's art, give his Instagram page a follow as well!
To read more BASKL, click on the links below: