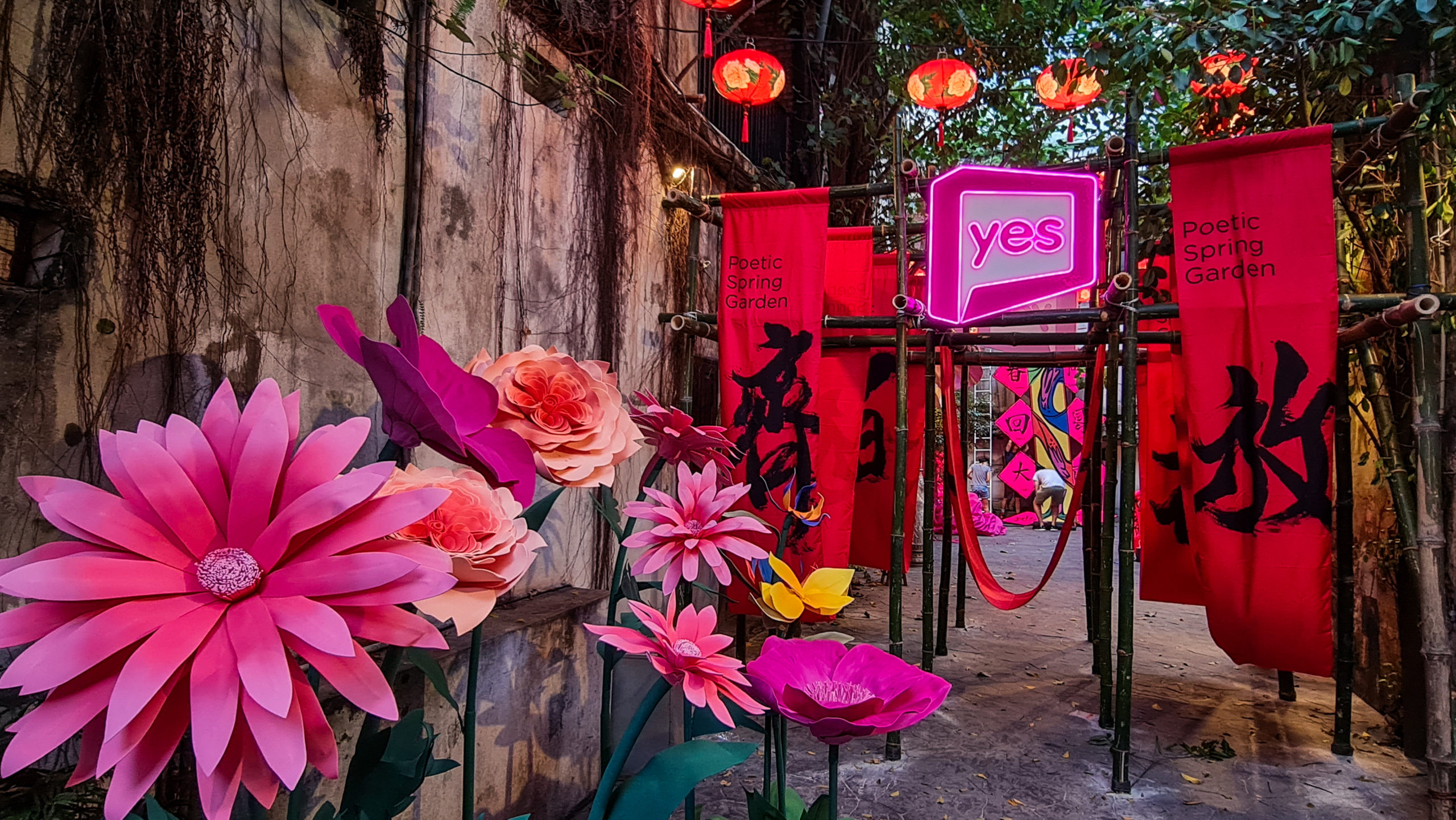 For the upcoming Year of the Rabbit, Kwai Chai Hong has prepared a vibrant feast for the eyes that abounds with colour.
By CHIN JIAN WEI
Kwai Chai Hong has always been a place dedicated to celebrating Chinese traditions and keeping them alive. It is known for hosting new art installations in conjunction with various Chinese holidays. Thus, it is only fitting that for Chinese New Year, it returns with one of the most eye-catching installations yet.
Spring is an important season for the Chinese as it signifies new beginnings. Despite the lack of seasons in Malaysia, this significance is still preserved, as one may notice from the prominent usage of blossoming flower imagery on Chinese New Year-related items. Poetic Spring Garden truly leans into its name, with oversized blossoms and foliage bedecking every corner of the alleyway. This is a collaboration with local artist Jaemy C, who is famous for his mixed-media calligraphy art.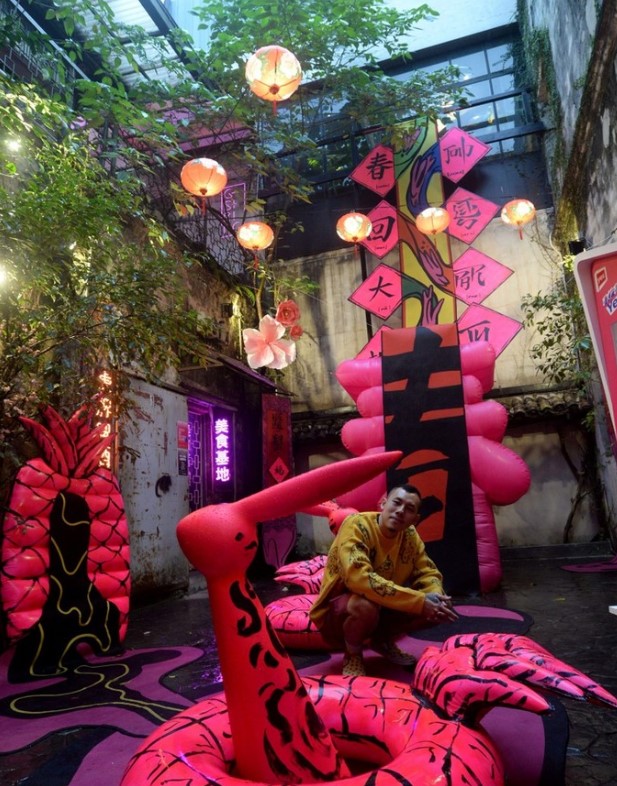 Jaemy's installation, entitled Wet Hot Spring Thing, depicts bright pink bunnies relaxing in pink pool floats. They are accentuated with black ink markings, and flanked by Jaemy's calligraphy. For the year of the Water Rabbit, Jaemy wanted to depict rabbits celebrating, hence the pool floats and overall pool party atmosphere. Jaemy describes his art as, "a reimagined 'pool party thrown by the arrival of these bawse bunnies', I really wanted the visuals of inflatables, floats, and water slides to bring on a celebratory vibe to the space – something I really needed to do for myself after struggling with a chaotic 2022."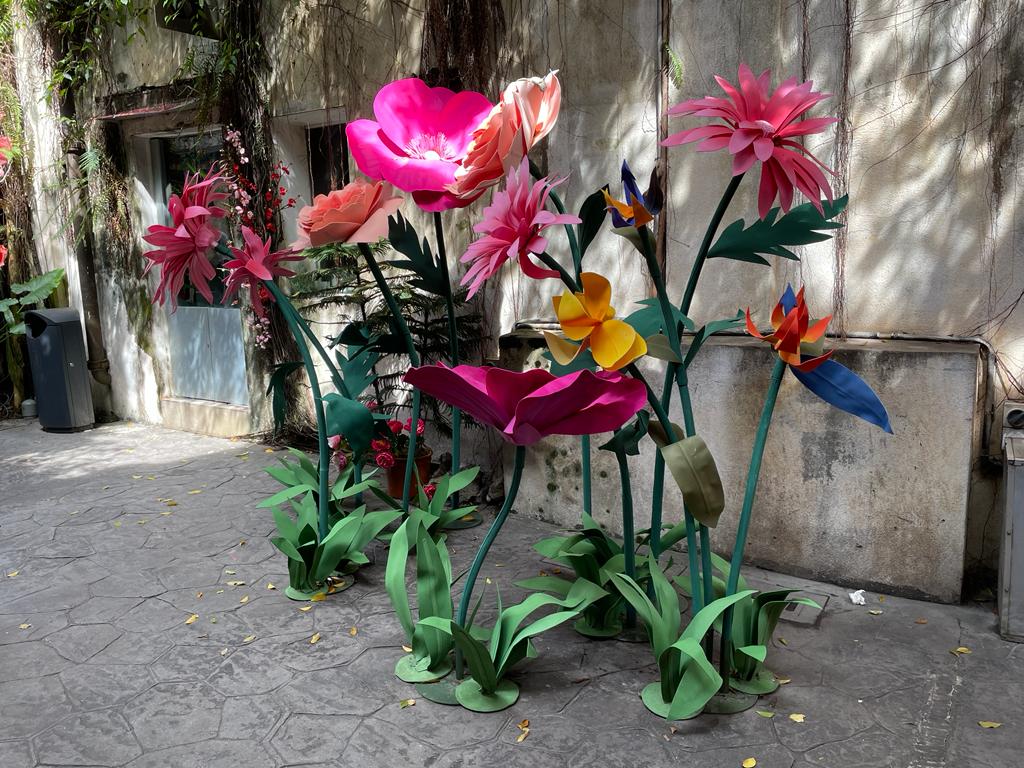 Zeen Chang, managing partner of Bai Chuan Management, the team behind Kwai Chai Hong, says, "Kwai Chai Hong has always been a catalyst for perpetuity in culture and celebrating modernity. This Chinese New Year, we are resetting
the status quo of culture and art, pushing the boundaries that separate the new and the old. Realising that the younger generation is captivated with the idea of going back in time to revisit heritage and tradition, through the concept of Poetic Spring Garden, and Jaemy's brush calligraphy art, we want to deliver tradition to the younger generation in a familiar vehicle without compromising modernisation, simply by speaking in a universal language of visual arts. Our installation tells the story of tradition and heritage, and that traditional things like the Chinese Calligraphy installation are not old-fashioned. We can embrace modernity without forsaking tradition, through a common ground connecting the past and the future. It has always been in Kwai Chai Hong's DNA."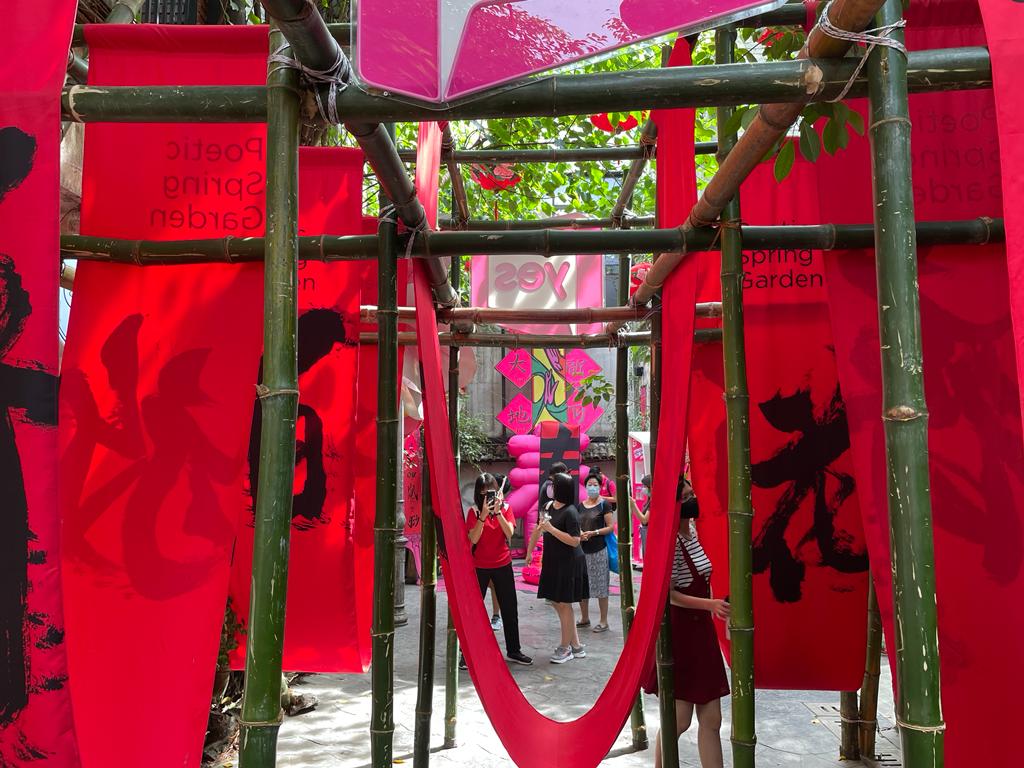 Jaemy adds, "The installation is uniquely ours, striking, bold and unabashedly quirky. It also speaks to the masses
who differ in culture and language, but share a common appreciation for the Chinese art form and its festive symbolism."
Kwai Chai Hong is open to public viewing daily from 9am to 12am. The Poetic Spring Garden art installation will be available from Jan 6 to Feb 12, 2023, so make sure you bring your friends and family to this one-of-a-kind art installation while it's still available.
For more BASKL, click on the links below: