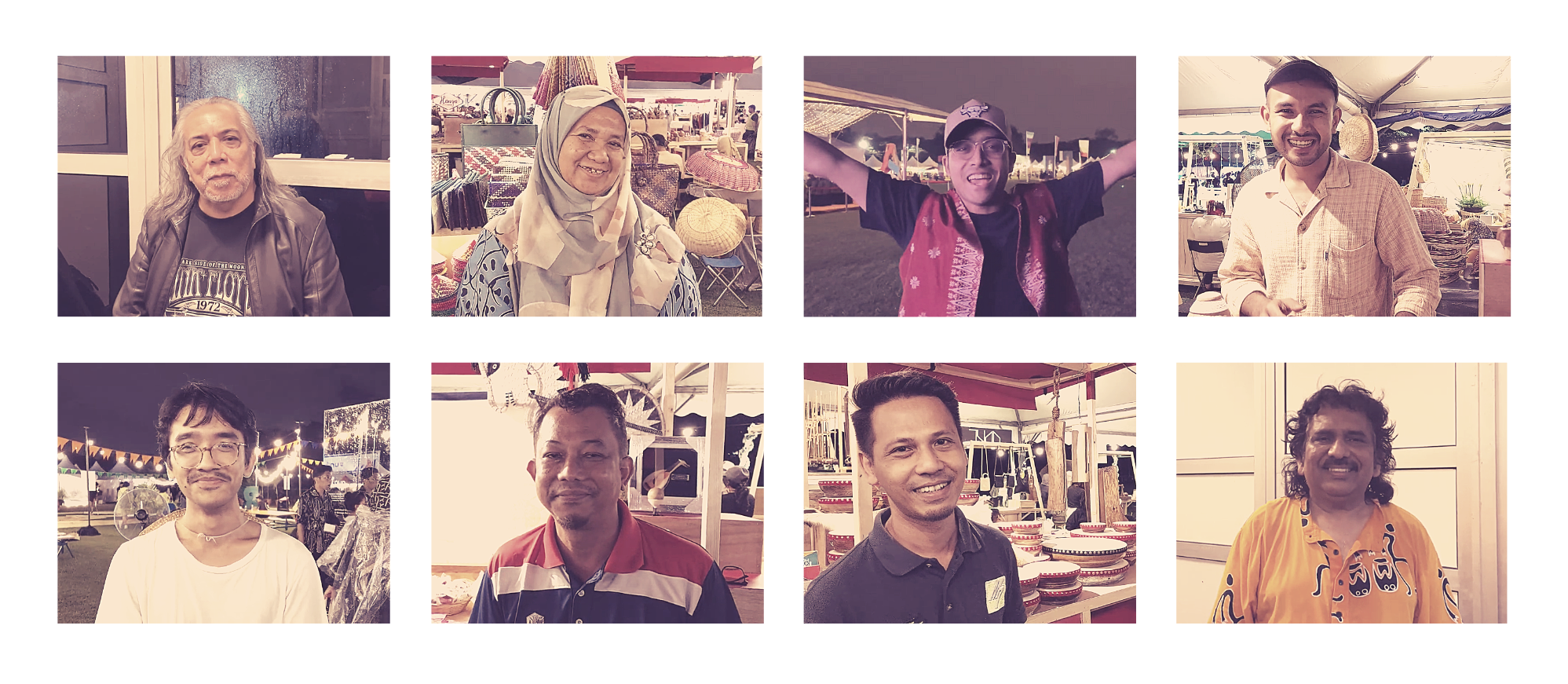 BASKL bertemu dengan barisan penyanyi, pereka kraf dan artis visual di sekitar tapak acara untuk satu soalan – apa agaknya harapan Ramli Sarip, Zeppo Youngsterz, dan Fairuz Sulaiman untuk tahun 2023?
Disusun oleh NABILA AZLAN | Video oleh WAN NOR ALIA WAN ALI dan AZUWAN AHMAD
Apa khabar semua pembaca BASKL?! Hari ini merupakan hari ke 8 sejak kita melangkah ke tahun 2023. Pastinya tahun lalu banyak dugaan dan anugerahnya yang tersendiri. Yang baik, kita jadikan teladan, yang buruk pula, kita simpankan jadi pengajaran. Pentingnya perkembangan kegiatan seni untuk masa hadapan, tanpa mengira disiplin dan skala seni!
Dalam menutup tirai 2022 melalui sambutan seni di ROCK 'N RIUH, penulis-penulis BASKL sempat bertanya khabar dengan beberapa artis tempatan di tapak pesta.
Sambil berhibur dan menghayati seni, kami berborak santai bersama para penggiat, antaranya ahli tari, penyanyi, artis visual dan pereka kraf yang bersama memeriahkan acara RIUH terakhir di tahun 2022 dengan satu soalan cepumas: Apakah harapan mereka di tahun baru?
Kami simpulkan 8 harapan artis melalui 8 tema berikut: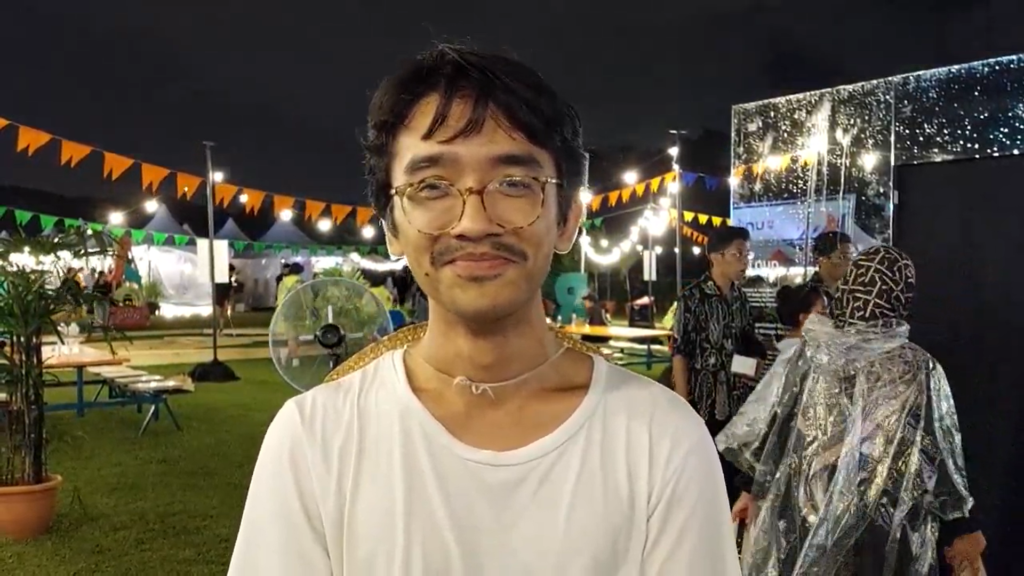 "Relevan (Relevance)" – Fairuz Sulaiman, artis visual dan persembahan pentas
"My wish for 2023 is to have more art that is relevant to time – to the climate, environment and politics and not just (making) arts for fun! Of course, arts for fun is important but there are other elements in the world which are also very important! And arts can play a role in this. I hope to take more risks, try more things and also say more things."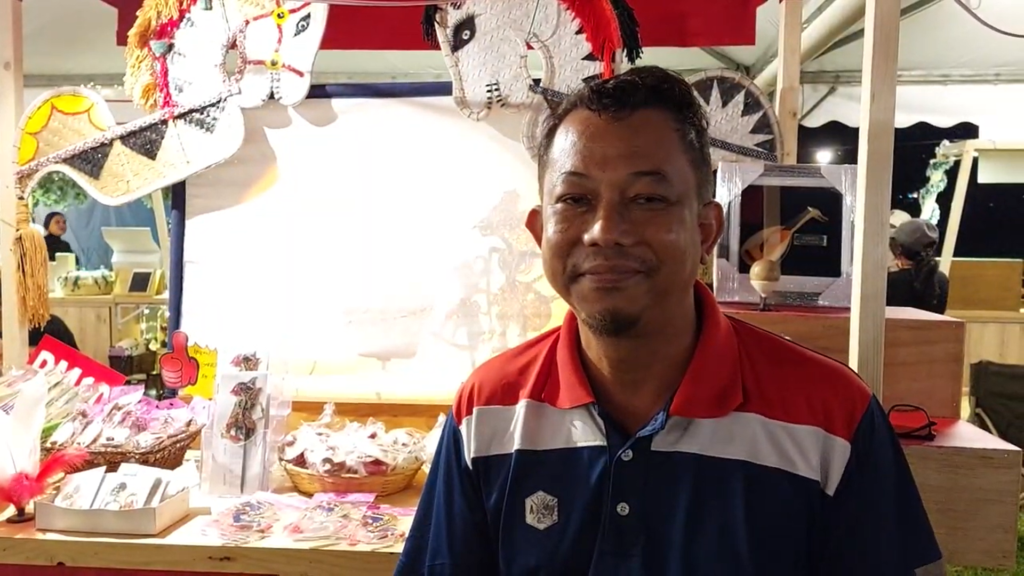 "Penerimaan" – Sapari Sukarjo, pereka kraf dari Safis Art
"Harapan saya untuk seni budaya di Malaysia ini, supaya berkembang lebih pesat, lebih maju dan dapat diterima oleh segala golongan masyarakat yang berada di sini."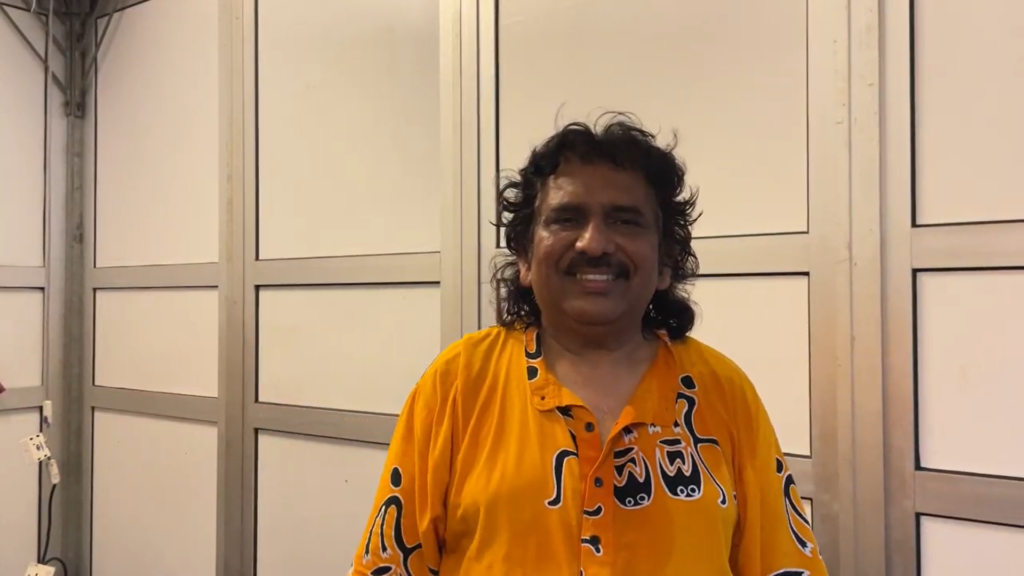 "Perpaduan (Unity)" – Edwin Nathaniel, naib presiden Musicians for Musicians dan ketua kumpulan pemuzik Aseana Percussion Unit
"My wish for the country is to have a united voice, like APU or Aseana Percussion Unit, a unity band with all kinds of races and ethnic groups – we want to bring Malaysia to the world with our music and instruments! I wish this for the crew and the country."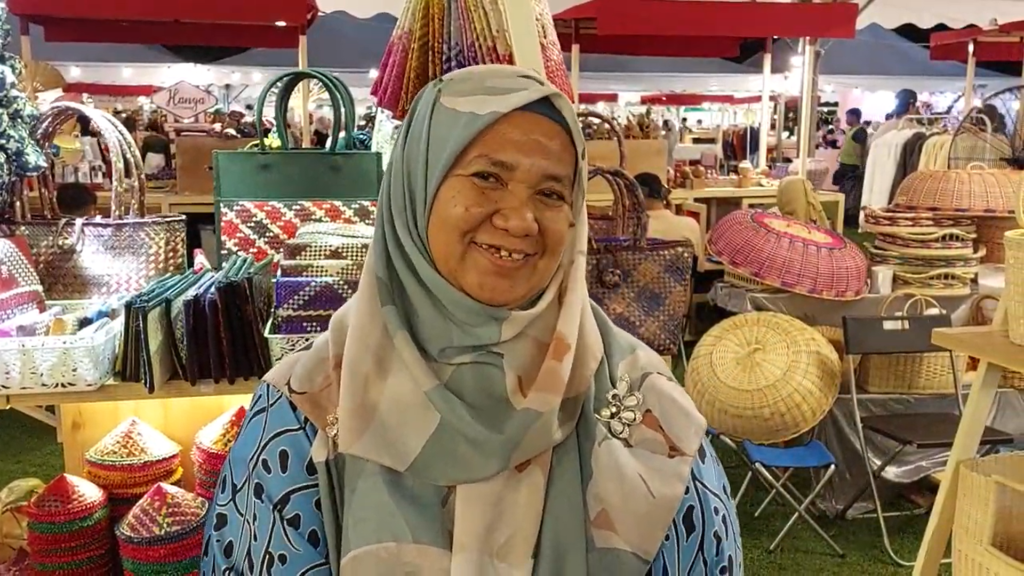 "Minat" – Jalila Abd Ghani, pereka kraf dari Jendila Kraf
"Untuk tahun 2023, saya harap hasil rimba ini akan meningkat lagi dan generasi baru akan (bertambah) minat dalam bidang ini. (Semoga) kerajaan terus menolong artis hasil rimba!"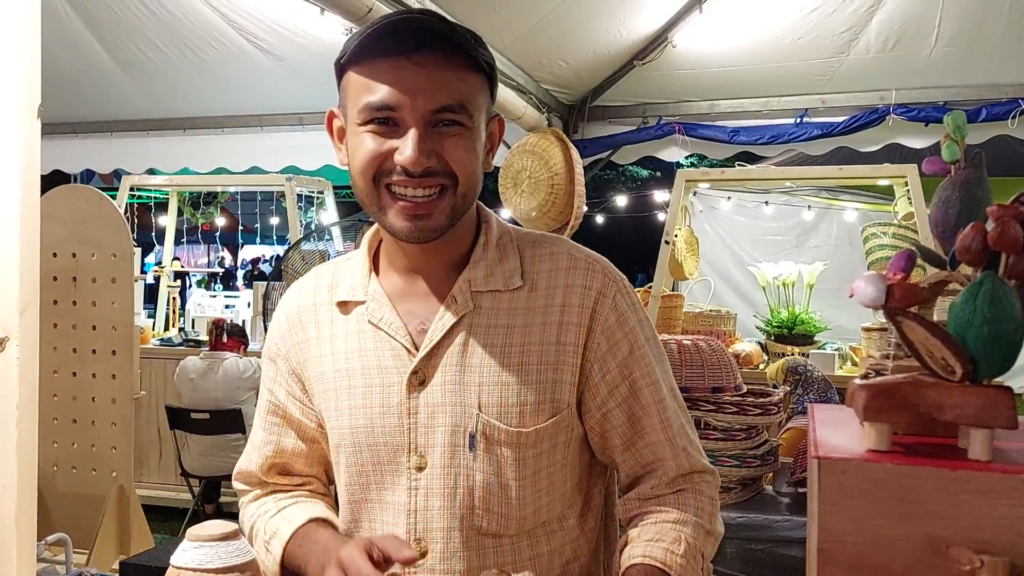 "Permintaan" – Helmi Naim Ahmad, pereka kraf dari Temuan Abo Craft
"Untuk tahun baru 2023, saya mengharapkan agar hasil seni yang kami reka ini mendapat permintaan yang tinggi dari rakyat Malaysia!"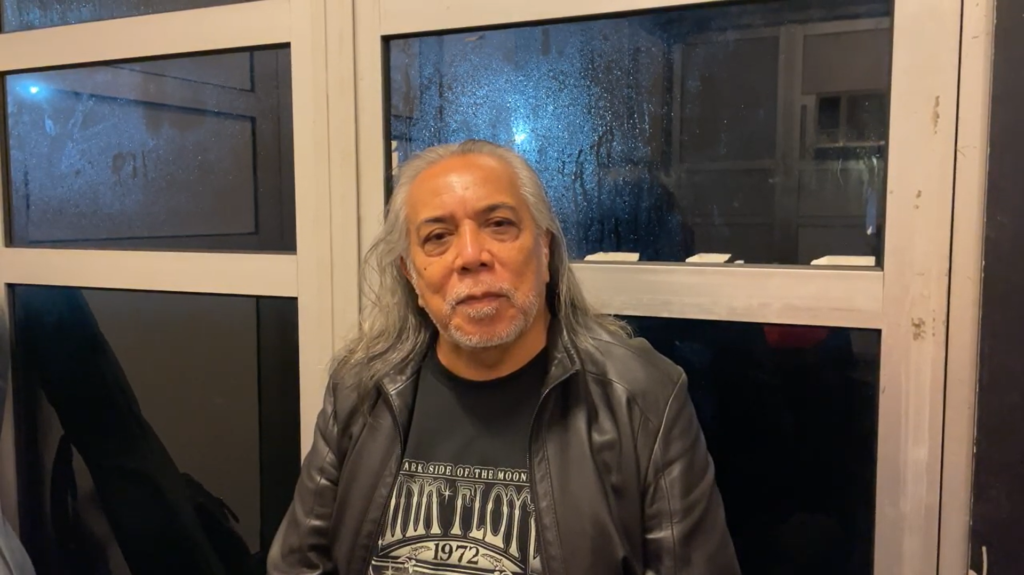 "Positif" – Datuk Ramli Sarip, penyanyi
"Harapan saya dalam budaya dan seni, saya harap ia akan berkembang maju dan ke arah yang lebih positif."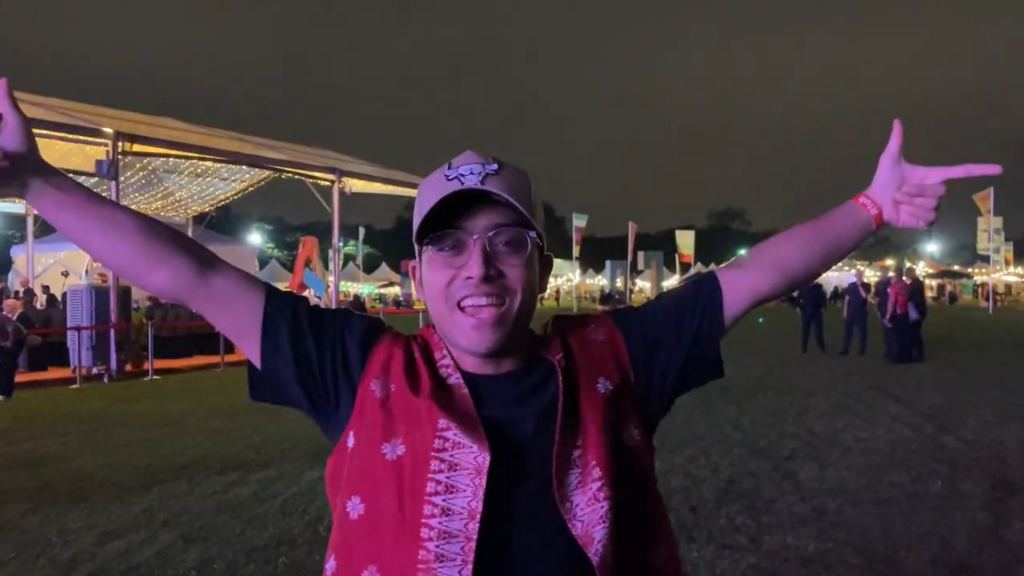 "Komuniti" – Faiz Azim Abd Karim, pengasas dan ahli tari dari Zeppo Youngsterz
"My hope for the arts? Kami nak besarkan lagi our dance community, supaya kami dapat harumkan lagi nama Malaysia di peringkat antarabangsa!"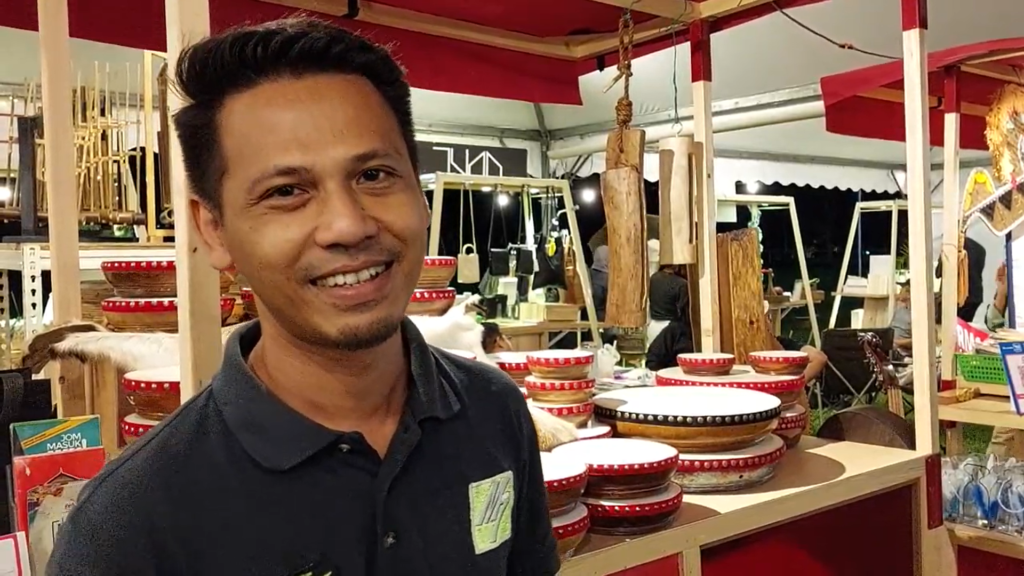 "Ketahanan" – Mohd Ismail Abd Rahim, pembuat alatan muzik dari Wandarisnor Enterprise
"Harapan saya pada tahun 2023, pembuatan alat muzik tradisional dapat terus bertahan dan berkembang di dalam industri muzik kita."
Barisan editorial BASKL mengucapkan Selamat Tahun 2023 buat semua pembaca yang setia bersama kami!
Baca kisah-kisah lain seperti ini di BASKL melalui pautan di bawah: