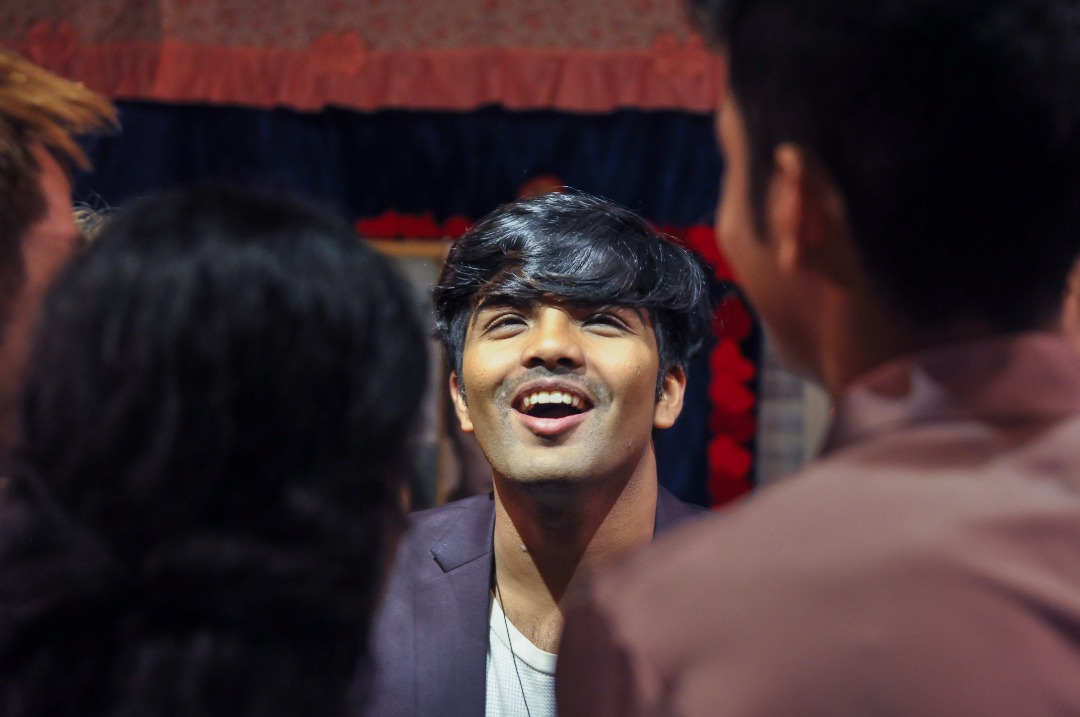 Meet Shafeeq Shajahan - charming director, writer, composer, producer, performer and tech strategy consultant!
By MARIA MURUGIAH
If you lie somewhere in the "theatre fans meet musical aficionados" Venn diagram, you must have already heard of director, writer, composer, producer and performer Shafeeq Shajahan. Seeing what a jack-of-all-trades he is, we think it only fair that the outliers are introduced to him too.
Finding a home in the rehearsal room rather than at his lecture halls at the University College London, Shafeeq started directing theatre in Britain where he studied economics. It was there that he began to develop and strengthen his creative point of view.
"I believe in the art of storytelling and its power to change the world. Storytelling is a fundamental part of the human experience, so when I create work, I try my best to make it as human as possible."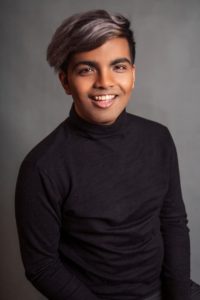 Asking the big questions like "What is your story?" and "Why does it need to be told?", Shafeeq took his love for theatre and the human experience to a whole new level in 2014, when he started a theatre company called Liver & Lung with British writer and choreographer Hannah Shields (who happens to be his best friend).
"Liver & Lung is my baby! Over the years, we have operated across the world and dedicated our lives to making amazing theatre that instills human empathy and gives a voice to the unheard."
Shafeeq says that the onus of the company is to tell stories that are organic and visceral, stories that get under your skin and change you for good.
He explains that in Victorian times, it was the liver that was known to be the organ that controlled the way we feel, not the heart. "That's why, although hati is the Malay word for liver, we use it to talk about our emotions. Our productions also tend to leave audiences breathless, which involves the lungs." Hence, Liver & Lung was born!
As a British-Malaysian theatre company, Liver & Lung has been making waves from one corner of the world to another – staging productions in London and Edinburgh as well as locally in KL Performing Arts Centre and Damansara Performing Arts Centre. When asked about the differences of working in two separate environments, Shafeeq chooses to focus on commonality instead.
"Malaysian and British theatre-making is very similar in the sense that both Brits and Malaysians are deeply respectful of their countries' lore and history. While the British creative scene is more supported and institutionalised, there are some really exciting new Malaysian artists who I believe deserve more attention."
Shafeeq strongly upholds the cause for Malaysian storytelling, and feels that the Malaysian society is a deeply creative one. "Many people tell me that championing Malaysian storytelling is futile because "Malaysians don't respect art" but I highly disagree. Storytelling and music are a critical part of what makes us Malaysian."
One of the things that made Liver & Lung stand out was its ability to take learnings from British musical theatre and fuse them with uniquely Malaysian perspectives. This is apparent in their Malaya Relived trilogy, a musical adaptation of three of Malaysia's most iconic moments in history. Malaya Relived: The Penang Riots picked up Best Performer in a Leading Role and Best Performer in a Supporting Role at last year's Boh Cameronian Arts Awards!
Another significant moment in Shafeeq's career; one that also won him the Cammie award for Best Direction was the staging of Sepet the Musical. "Sepet is a Malaysian treasure so the responsibility of safeguarding this iconic Yasmin Ahmad film and reigniting it for newer audiences was a daunting task."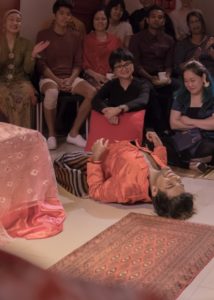 But after ruminating on the essence and deeper meaning of the story, Shafeeq knew he was the right person for the job. "The cast and crew that I worked with could not have been more perfect. Together, as a team, we were dedicated to championing Jason and Orked's tale."
When tragedy struck in the form of a pandemic, Liver & Lung never skipped a beat. Shafeeq and Hannah were quick to change course – launching a podcast, two digital soundtracks from their hit musicals and also a Youtube channel where they released some of their productions for free. In April 2021, they also curated Malaysia's first digital arts festival, Kloud Fest 2021 which proved to be a huge success!
Although Shafeeq now works as a Strategy Consultant in tech, he uses his free time to develop original musicals. "Honestly, there's nothing else I would rather do in the world! The adrenaline that fuels performances gives you the best feeling in the world. As the audience, watching compelling storytelling is simply magical. Some of my best musicals have been able to make audiences laugh, cry, gasp and applaud all at the same time."
"It's in the theatre where the most subversive, political, nuanced and intricate social change can happen – I've seen it in person! While I've started directing films, I think that theatre will always be my home."
Follow Shafeeq on Instagram at @shafeeqshajahan and @liver_and_lung to keep up to date with his latest works. You can also listen to the Sepet The Musical soundtrack on Spotify.