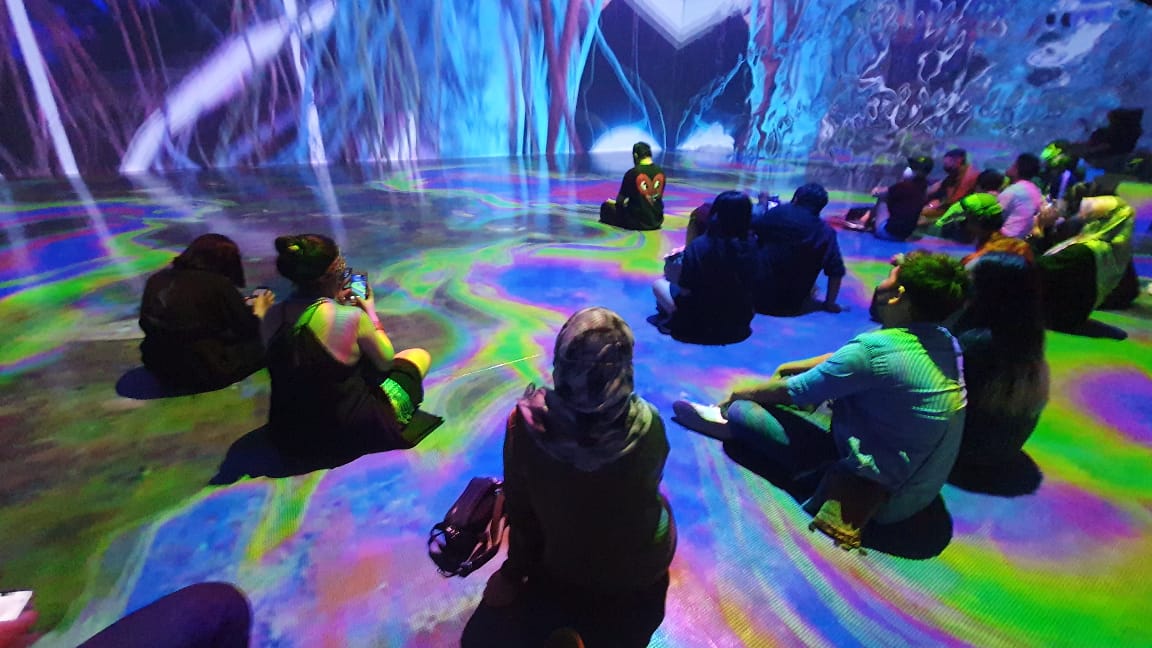 No tickets secured? No problem. We've made 900 extra tickets available so come in, come all.
By NABILA AZLAN
The Sensorium of Inversion/Immersion aka SENSORii located in REXKL at Jalan Sultan, KL has been a hit since its release – with 9,000 tickets booked until its final show date on Dec 28! This whopping interest resulted in all tickets selling out as of yesterday, but fret not as we have some good news for you.
Due to popular demand, an additional 900 tickets across show dates have been made available! All you need to do before you walk in is to register yourselves at REXKL 15 minutes before your preferred showtime. Venue capacity for each slot may vary.
Although the tickets are free of charge, registration is required to ensure safety and a smooth flow of audiences in and out of the media theatre.
SENSORii is part of Art in the City, a four-month-long celebration of the arts. This 40-minute new media art showcase curated by Yap Sau Bin and Melissa Teoh features a string of talented local multimedia artists; Lim Kok Yoong and KC Tan, Wee Jia Foong, FLUX 28 and duo Ashly Nandong and Azarikh Amran with Ahmad Muriz Che Rose as the composer.
All ready to head out and get a piece of the action? Check out what some of the earlier audiences have to say about SENSORii or discover more about the artists and artistic team behind the showcase.