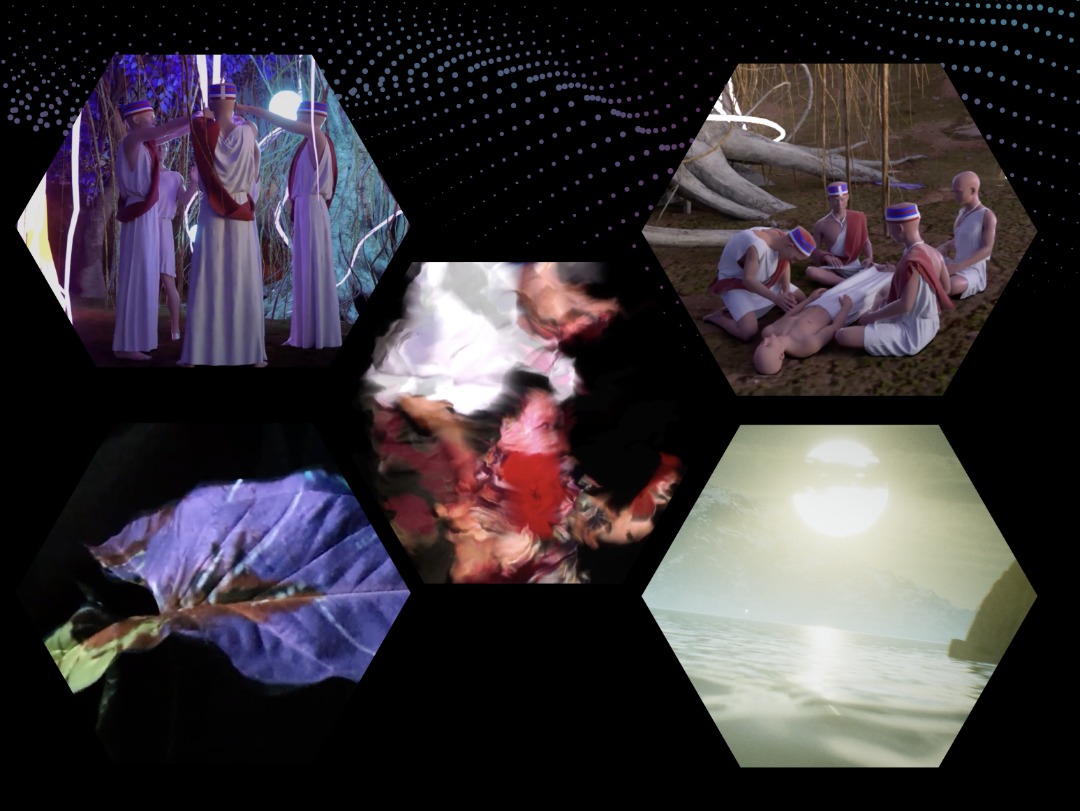 Seven artists experiment with digital media to showcase the changing perspective of reality.
By JACQUELINE PEREIRA
Immersive experience. Digital exploration. Blurring boundaries.
Sensorium of Inversion/Immersion (SENSORii) is a media art showcase investigating the notion of inverting our sensorial perception, divesting internal and external complexities.
Initiated two years ago, this CENDANA project is curated by the extraordinary Yap Sau Bin, who wanted to explore possibilities. "Sensorii is a sensorium of immersion and inversion, an event and exhibition of space and time in a kind of sensorial experience."
Yap selected interesting visual media artists and commissioned them to develop new artistic content. The four exhibits' artistic philosophy and untold stories will be projected in REXKL, framing the sensory experience in the cultural and historical context of the legendary cinema. Original music compositions will accompany the projections, as audience members get to physically immerse themselves in the transportive displays.
As with all creative processes, initial visions do not often translate into end artwork. Wee Jia Foong, the artist of Through The Lens Of Fire, only understands his work in hindsight. The Multimedia University Masters student begins each project with a vague scene in his mind, then strives to translate it into a feeling.
For this piece, he began with generative art, focusing on techniques and distortion. However, he remarks, "It turned out to be very cold in tone – that's when I decided I needed to collect images." Architecture, nature and objects, he thought about at first, before stumbling upon his family's albums. He proceeded to collect photographs from his family and two close friends, resulting in around 60 framed photos at the site. "The photos resonated with me in a way I never expected," Wee admits. "It's not the end piece I had imagined." He now realises that, "I value relationships more than I think."
Art director Tsa Meera and creative director Talha K are the duo behind FLUX28, a multidisciplinary company with an impressive roster of awards and clients. Their  piece, CHECKPOINT, is a visual analogy of immigration, carried through an existential thought process about fulfilling a desire to be somewhere greater. As the pair explain, "It is a story about one's personal journey in life visualised through metaphors of origin and childhood memories, internal monologues, mixed emotions and an immense feeling of breakthrough."
It was a percolating idea that had gone through many iterations. This show's theme provided them with the platform to realise CHECKPOINT in its most engaging and relatable version. "The film has somehow transformed and, in the process, it changed us." They stayed true to the final message, regardless of constantly having to modify the form.
Instead of a location action-packed shoot, the pandemic and lockdown limitations enabled the fully-digital project to be created in game development software, Unreal Engine. The final cut, they acknowledge, was greatly enhanced with new techniques acquired, such as real-time animation and computer-generated imagery. Their collaboration with other experts in 3D, visual effects, voice, sound and music further extended CHECKPOINT's potential.
Digital dreamscape
Expect energy streaks flitting on the floor and a flood of floating orbs occupying a banyan tree in Ashly Nandong and Azarikh Amran's Dream Wandering with Guardian Spirits of Borneo. The research-based, digital exploration into shared intangible heritage centres on a "tree of life". The award-winning Azarikh, an animated graphics enthusiast, is inspired with retelling anew: "I'm just a visual guy who translates everything, allowing objects to grow in 3D animation." Ashly, a recent Traditional Arts Masters graduate, says the tree metaphorically depicts the Nusantara South-East Asia lands of Peninsular Malaysia, Borneo, Sumatra, Jawa, Bali, Sulawesi, Mindanao and Luzon.
Their exhibit showcases the roles and functions of guardian spirits in traditional ancestral beliefs via a digital dreamscape narrative, tribal rituals and ceremonies along the spine of Borneo juxtaposed against the all-encompassing rainforest. The two artists hope that their conceptual interpretation, showcased in digital art animation, will enable audiences to understand and appreciate similarities in this region, despite its various differences.
Similarly, Primordial Memory addresses the blurring of life, predicting the beginning of artificial life in the convergence of biological and digital life. The work of dean and senior lecturer in the Faculty of Creative Multimedia, Multimedia University, Dr Lim Kok Yoong is always personal, beginning with the concept of origins and existence. For this piece, he collaborates with KC Tan, Fabu co-founder, a maker by profession and an artist at heart. Tan and his team are also responsible for the exhibition's multimedia technical and interactive solutions.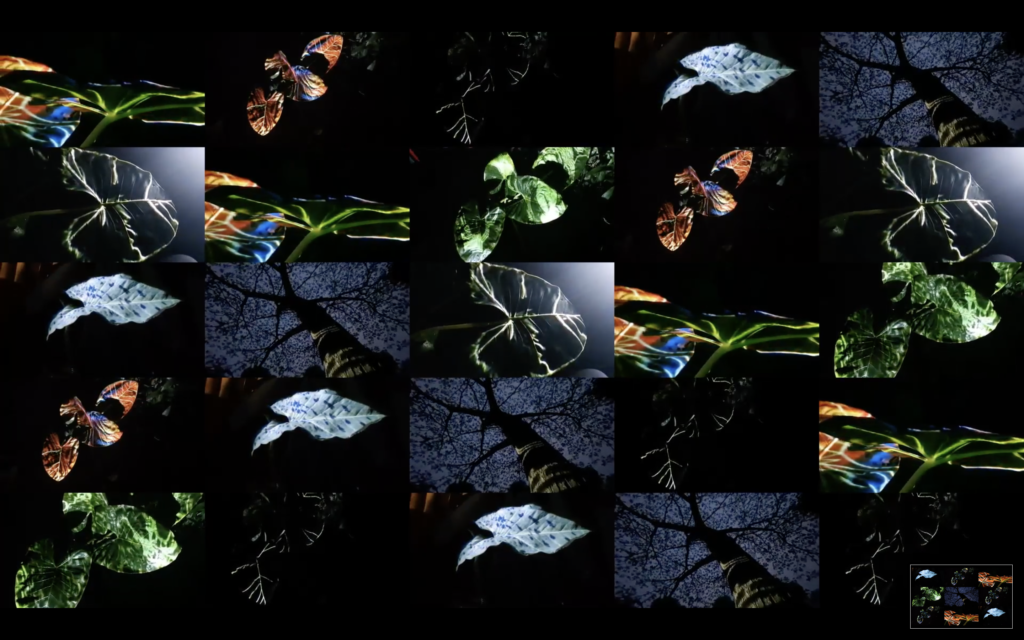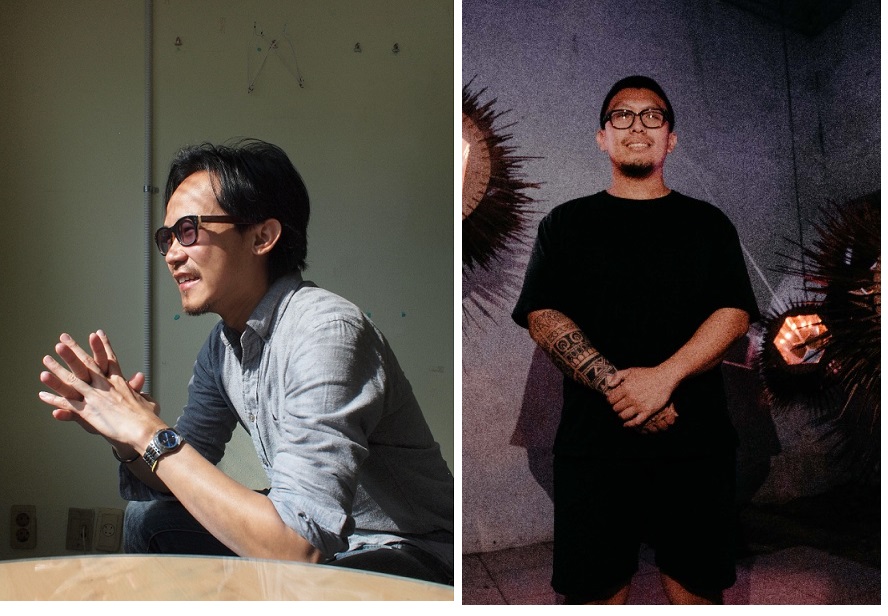 Says Dr Lim, "We were playing around with ideas of looking at life at different levels: micro, meso and macro." He wanted to build the idea further by eliciting primordial memory. Together with Tan, he hoped to create a representation of the concept of life, an arbitrary construct where boundaries blur. They decided on a meta projection mapping display so that: "Like when you watch a movie, there's a story within the story."
As the team decamped from their desktops and digital lives to capture real, biological life in a jungle in Cyberjaya, the challenges were numerous. Other than cost due to the project's scale, the demand lay in trying something new with equipment and a crew in the unpredictable wild. Their projector blew up, they lost their shelter midway, and additional footage that they thought might work well, didn't. Yet, in improvising in situ, they captured magnificence, such as an unexpected spider shot that was not part of the plan.
In the end the hard work was worth it. Adds Dr Lim, "Our final exhibit is layered, one strip on top of another, again and again." He compares the effect to that of the film Inception. "The many layers of reality that create different dimensions. That is what life is about, right?"
Sensorium of Inversion/Immersion (SENSORii) is a one-month media art showcase that will take place at REXKL from Dec 1-28, 2021. Admission is free, but you'll need to get a ticket here. For group bookings, click here. There'll also be opportunities to talk to the artists on Dec 4, 12 and 18.