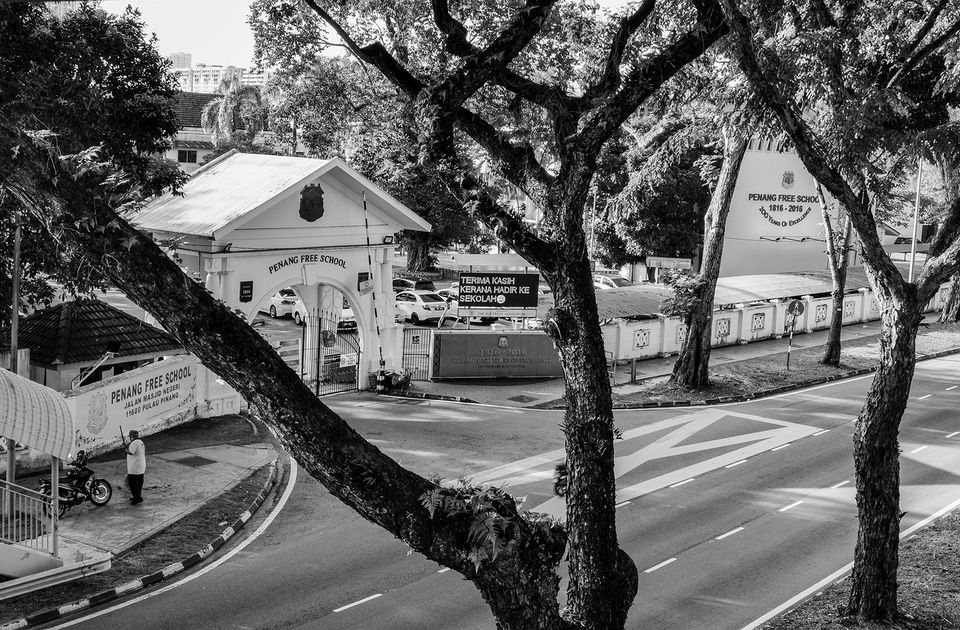 Lim Siang Jin exhibits his second solo exhibition consisting of 31 photographs of the Penang Free School compound.
By DANIAL FUAD, Images by LIM SIANG JIN
The art of photography lies in its capability to freeze moments in time. Unlike traditional art like painting or sculpture, photography relies on the mechanical nature of its medium thus it records things objectively. There are some who reject the ideas of objectivity in photography saying that the emotion comes from the photographer, not the camera itself.
Stephen Bull in his book states that photographic objectivity is when the object, or subject matter, in front of the camera produces the photograph whereas photographic subjectivity is when the photographer and the subject behind the camera, has produced the photograph. At the core, photography's main strength would be the capability to record things and the emotion would come from the outlook of the images whether it is dark or bright.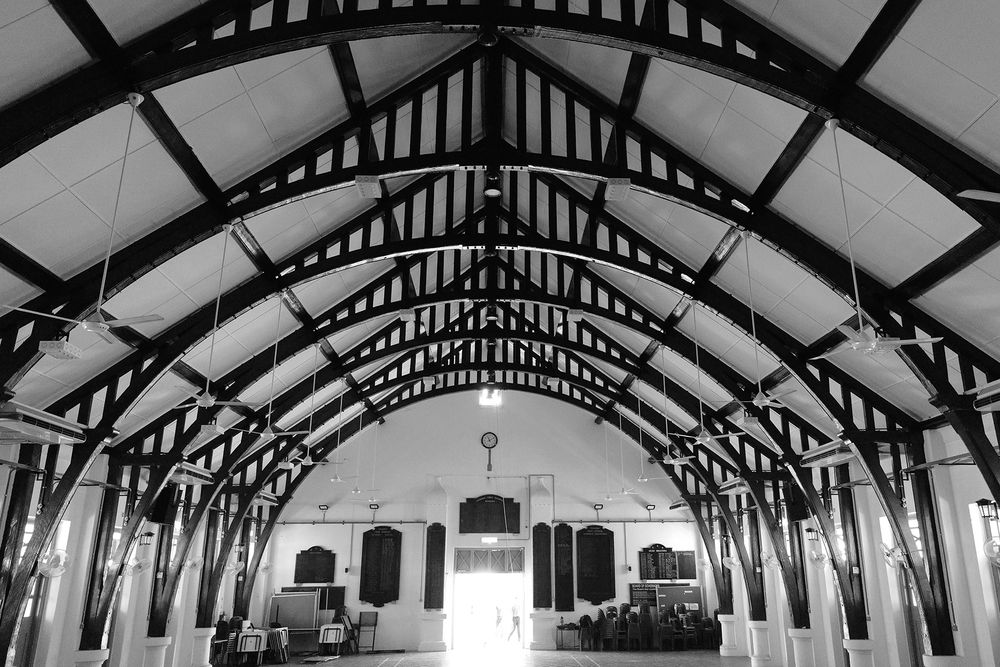 In the advent of photography in Malaysia, most photographers came from European countries to record what to them, was something very new; the lands and the people. According to Wendy Khadijah Moore in her book, Malaysia: A Pictorial History 1400 – 2004, the first in depth photographic documentation took place in 1862 when K. Feilberg and his partner Hermann Sachtler set up a photographic firm in Penang's Beach Street.
In following the spirit of photography as documentation, Lim Siang Jin recalled his memories of his schooling days in the Penang Free School from 1966 – 1972. He recorded 31 black and white photos encompassing the school grounds covering the exterior as well as the interior of the 200 year old school. From these images, he hosted his second solo exhibition entitled Our Legacy: Landmark Memories of Penang Free School at The Old Frees' Association in Penang.
Siang Jin mentioned that the project kickstarted during his first solo exhibition last year in October, "… I was hugely impressed by a discussion on black-and-white (B&W) photography. The event occurred at my first solo exhibition at A Place Where (APW) in Kuala Lumpur. One thing led to another and by June-July 2023, I was shooting at school with the SL2-S courtesy of Leica. Executed over six days, the shoot was to result in this show, my second solo, which is part of the Centenary celebrations of The Old Frees' Association (1923-2023)."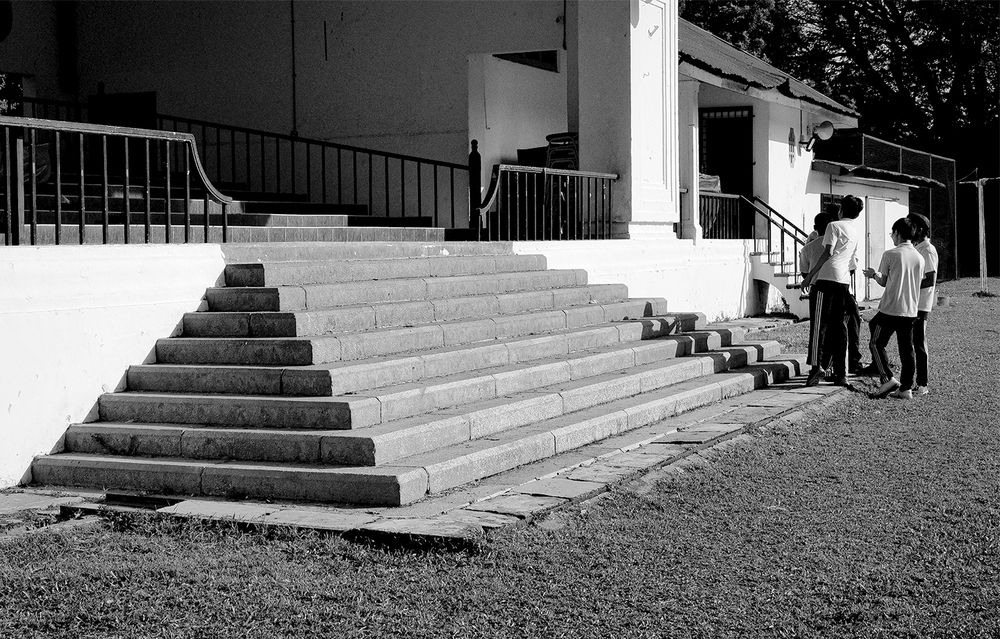 There's a strong feeling of recording not only the physicality of the things surrounding the school compound, but recording the school spirits as well. For example, in his image of stairs entitled FORTIS, Siang Jin mentiond, "our character was not built in strait jackets and learning by rote. We were guided up sturdy steps, albeit in an environment that empowered us, gave life to our creative impulses and made us responsible for our actions. Like the boys, we too had fun and a strong sense of camaraderie."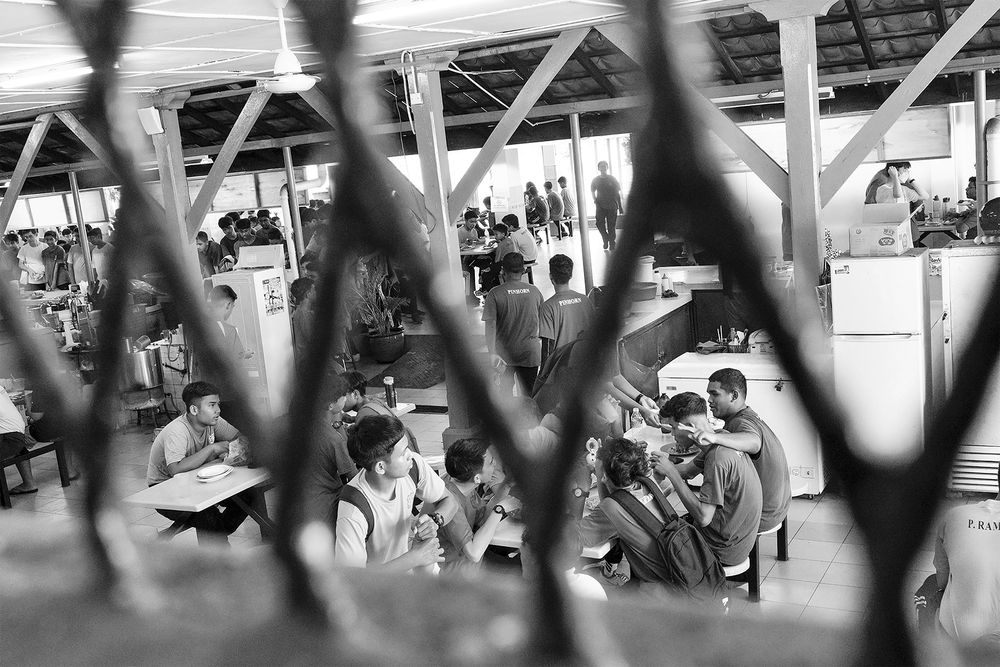 He also recorded the emotion of the images recalling his memories of being a school prefect in images entitled ORDER and PROXIMATE. There's also an image of an Angsana tree entitled MAGNANIMOUS of which Siang Jin stated, "this is the Angsana under which we gathered before school in our first year in 1966. It gave us shelter and provided space to engage in small talk before the rush of class and other planned activities."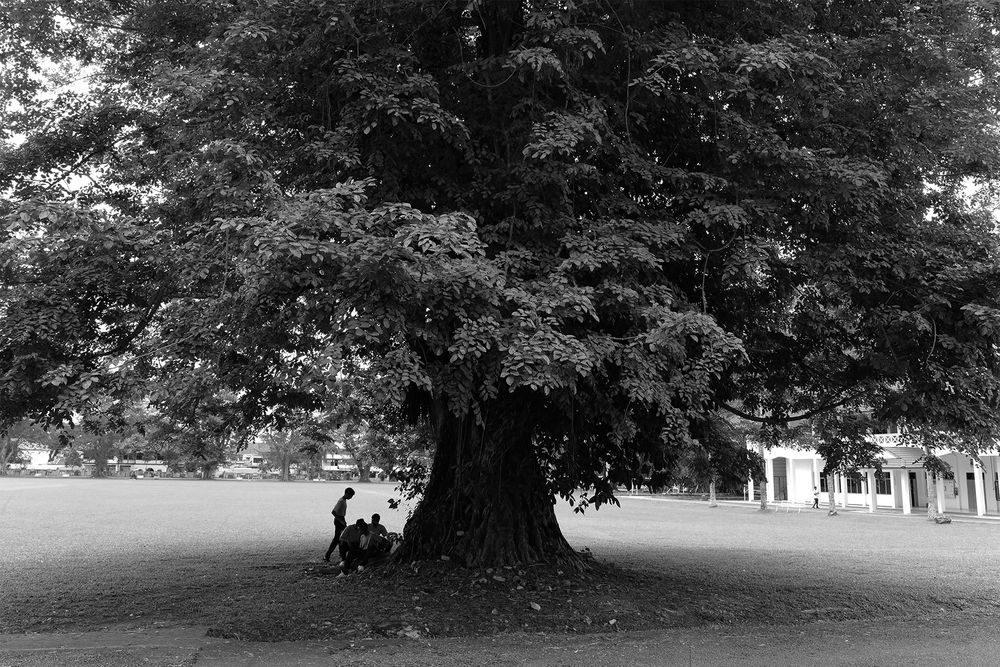 Siang Jin's photography works would be a good example of photography, as they can be objective and subjective as well. Not only by the choice of his subject matter, but also the decision of fully using black and white images for this body of work reflects well on the topic of reminiscence. Our Legacy: Landmark Memories of Penang Free School was exhibited from Sept 28 to Oct 3 but the images are still up on his website for those who are interested to view them.
"My deepest appreciation to the following for making this exhibition a reality: PFS project partner Quah Seng Sun, curator Stephen Menon, Ng Chi Loon and Kingston Saik of Leica, advisors KF Choy, Alan Ng and Kwong Tai Chee, print maker Wesley Wong and, last but not least, The Old Frees' Association Centenary Committee for including the exhibition as part of the Centenary celebrations," Siang Jin sends this gratitude to those who were involved in realizing this exhibition.
Follow other interesting articles from BASKL by clicking on the link below: