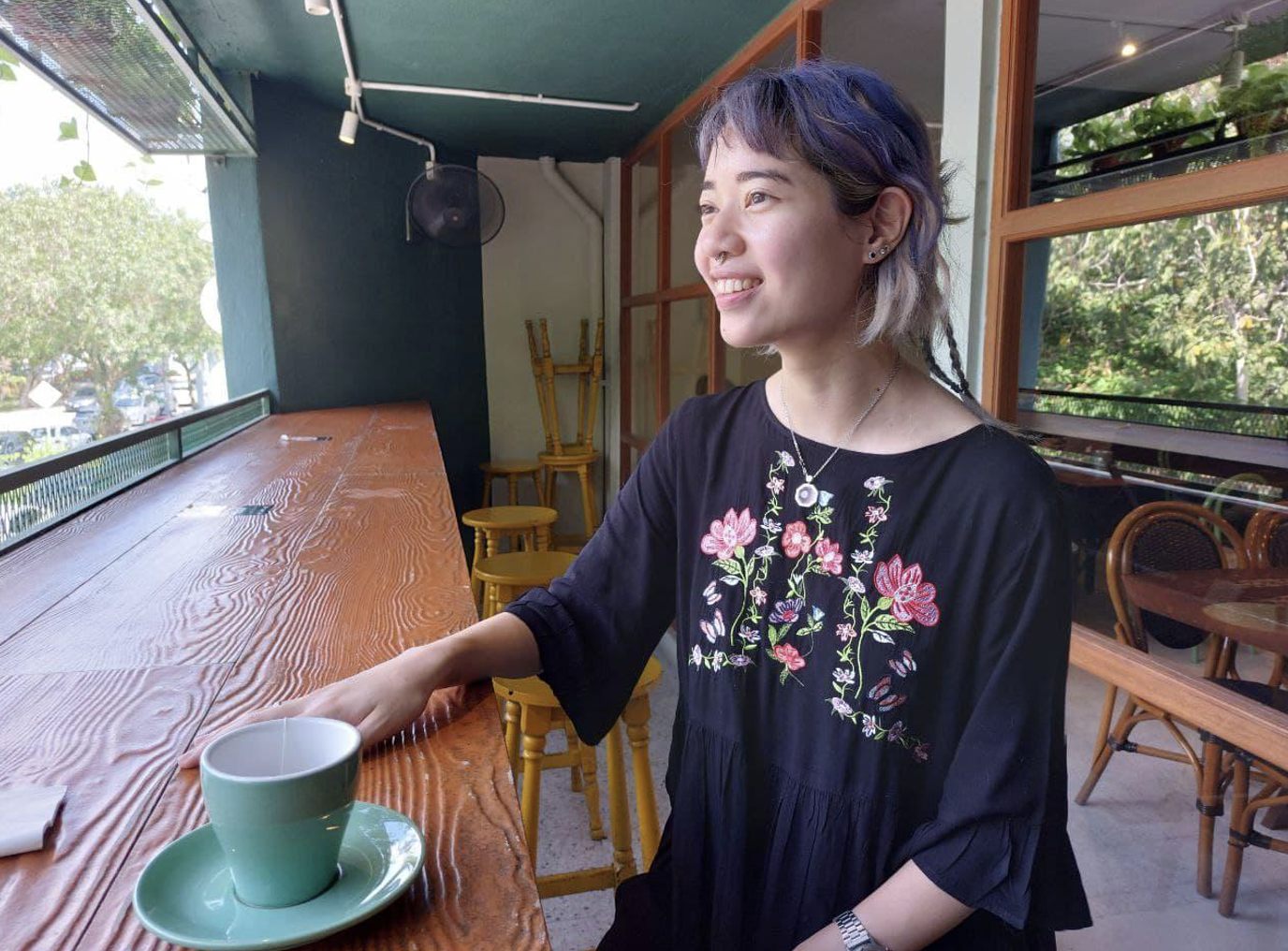 Khadijah Mirzan, from ILHAM Gallery, shares what her job is like.
By ELIZABETH LOW for Lensa Seni
The art ecosystem comprises many roles, many of which don't draw the same public attention and recognition as artists and curators. This, of course, is not a reflection of their value, but rather an indicator of the lack of publicity for these roles. We hear of artists and curators regularly, but what of the other individuals working behind the scenes to bring art to the people?
Khadijah Mirzan is one of those individuals. For the last two years, under the supervision and guidance of Gallery Director Rahel Joseph, Khadijah has been the person behind ILHAM Gallery's education and public programmes.
LENSA SENI sat down with Khadijah to learn more about the work she does at ILHAM Gallery, and its efforts in supporting better art education.
Tell us a little bit about your background and how you found yourself working for ILHAM Gallery.
I studied at Dartmouth College in New Hampshire in the United States, where I majored in Art History and Psychology. Learning about developmental psychology and art led me to better understand the role art education plays in a child's development.
Upon returning to Malaysia, I thought it would be interesting to see how I could contribute in that area. I was an intern at ILHAM back in 2019, and was taken by their dedication towards championing better art education through numerous initiatives. So, after I graduated and returned to the country, applying to join the team felt like a natural step.
What exactly is your role at ILHAM Gallery? How did it start and when did it develop towards a more educational and public programming position?
Officially, I am a gallery executive. With my background in art history, my position at ILHAM Gallery mainly involves communicating the relevance of art history and the works in the exhibitions to people in an accessible way.
I started by managing ILHAM's social media and digital presence at the start of the pandemic, when everyone was at home during the lockdown. Social media platforms were the only way we could regularly communicate with people.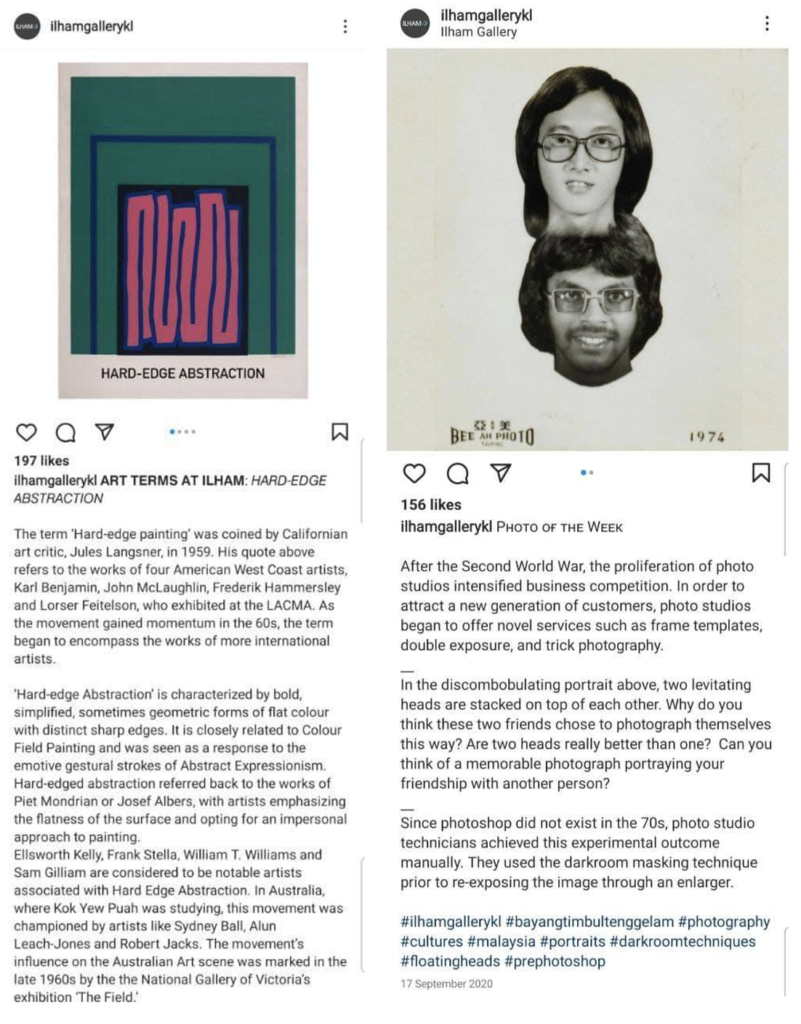 Although I started with social media, education has always been a focus in my role. If you look at ILHAM's social media, most of our content is designed to be educational, while still engaging. Through each post, we work to keep the audience engaged with the subject matter by posing questions. We are just trying to facilitate a dialogue with the public.
From there, my role within education and public programmes grew somewhat organically. With Rahel's guidance, I have taken on more responsibilities, such as developing activity sheets and programmes, among other things.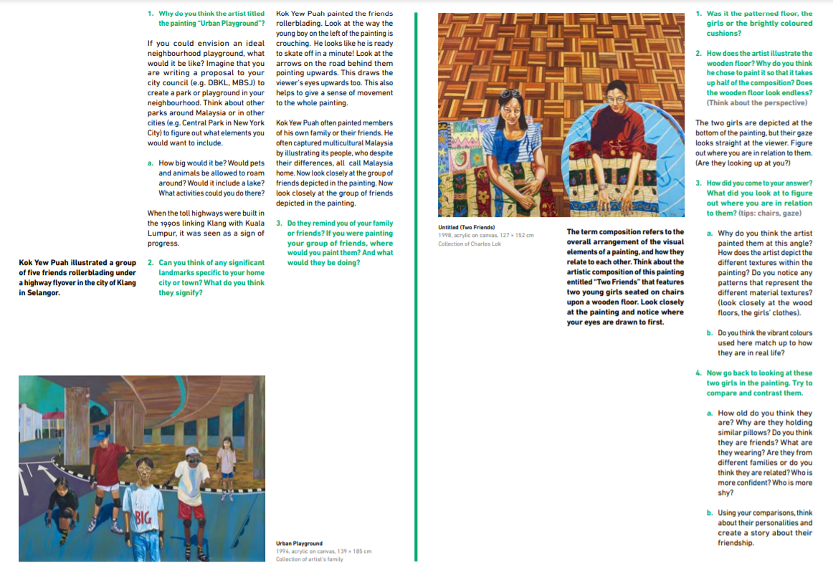 On a day-to-day basis, what are your responsibilities?
At the beginning of the week, I usually have a meeting with Rahel to discuss what we aim to highlight on social media for that week and how to emphasise exhibition resources on these platforms. I spend some time determining themes, drafting posts and brainstorming engaging content, while also developing new educational resources for upcoming exhibitions and planning future programmes. The rest of my week usually depends on what programmes and activities have been organised.
What are some of the programmes ILHAM Gallery has initiated for children and teenagers in the past?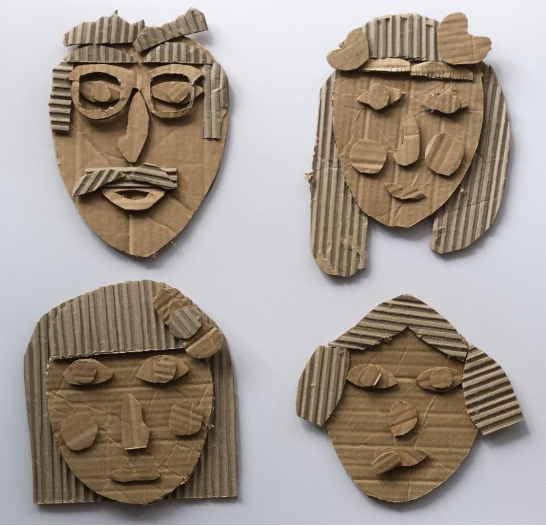 We had the ILHAM Kids MCO Art Competition, which took place during the first lockdown in March-April 2020; it was open to children aged between 4 and12. What made this different from other art competitions was the requirement for children to include an artist statement to accompany their artwork. They did more than just hand in a pretty painting – they got to articulate what they wanted to convey.
The given theme was HOMEBODY, prompting them to depict something at home. From nearly 200 submissions, 34 artworks were selected for an art exhibition at ILHAM Gallery. We treated the show as we would any other art exhibition. We do not believe in undervaluing art by children, as a lot of thought goes into their work. The HOMEBODY exhibition was curated by Rahel and ILHAM's curator Azzad Diah. The artworks were hung at children's eye level, making it an art exhibition for children, by children.
We also organised the ILHAM Teen Takeover in conjunction with the 2020 photography exhibit Bayangnya itu Timbul Tenggelam: Photographic Cultures in Malaysia. That exhibition featured photographs and artifacts from the 1900s-1980s. The idea of this programme was for teenage students to experience the exhibit and respond to these images and items that were from a time before they were born.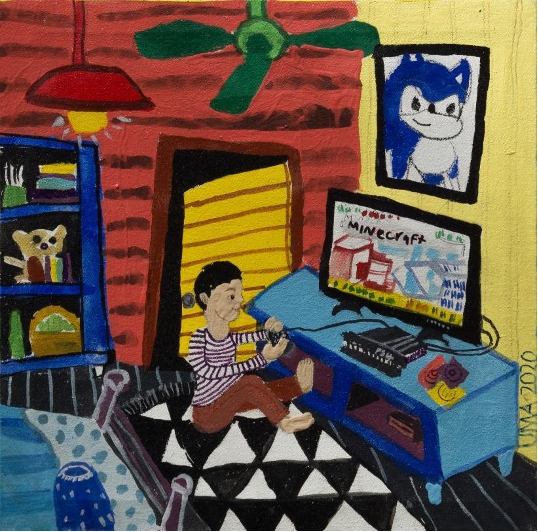 The old photographs featured in the exhibition were taken from old family memorabilia, prompting some teens to trace their family histories. Several of the responses from the participants included old family photographs, accompanied by reflections and stories.
In what other unconventional ways has ILHAM Gallery supported art education?
While we do what we can to facilitate learning in the gallery, art education does not always have to come from us. We want to create opportunities that would allow individuals to initiate learning and engaging with art independently.
Last year, we held an Art Teachers' Evening at ILHAM where art teachers from schools in the Klang Valley experienced a tour led by the co-curators of our current exhibition, Kok Yew Puah: Portrait of a Malaysian Artist. The purpose of this was to cultivate an interest in the teachers in the hope that it would encourage them to bring their students to the gallery.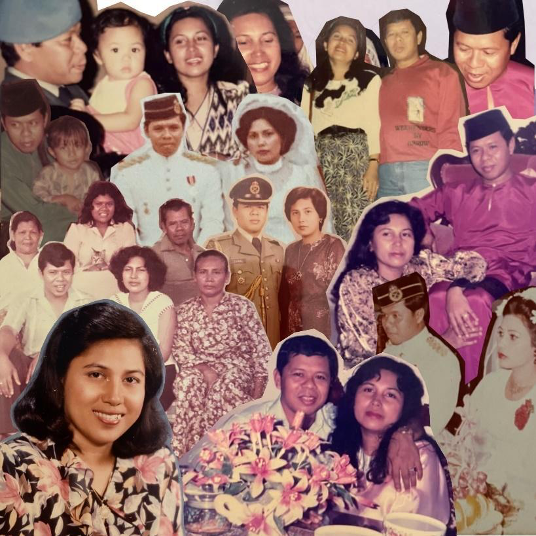 Are there any upcoming programmes or opportunities which the younger audiences can look forward to?
The ILHAM Student Council is a new and more sustainable programme for teenagers between the ages of 15-18. This programme allows teenagers from international, private, and public schools to come together to talk about art, and also learn what it is like to work at ILHAM Gallery from members of the staff. At some point, we hope that they will be able to take ownership of their learning experience and initiate their own events and activities.
Hopefully, this is something that will run for years. Kids and teenagers need to have a platform and outlet where they can learn and express themselves outside of the classroom. There are not many art-related extracurricular activities available for teenagers, making this a unique opportunity for them to understand the local art industry from behind the scenes.
How has ILHAM Gallery been able to support education and public programming?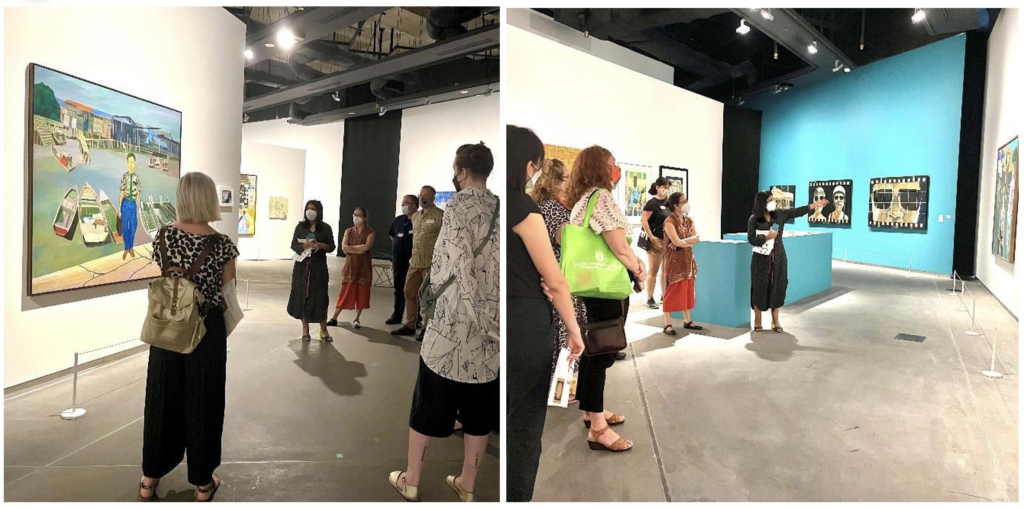 As a non-profit public art gallery, ILHAM Gallery is in a unique position to truly put our focus into education. We are not a commercial gallery where our efforts are centred on selling artworks and representing artists. The funds we receive from the gift shop go back into our education and public programmes, ultimately making it possible to do what we do.
Is there a need for more roles like yours to be developed within other art institutions? What else can be done by these spaces to do their part in promoting better art education?
We have moved past the stage of just exhibiting art. Every institution needs to have someone dedicated to championing art education. These individuals would ultimately be responsible for facilitating learning experiences in these spaces.
It would be nice to see more institutions utilise their space and resources to educate the public about Malaysian art history. For organisations and institutions with access to these resources, it would make a huge difference to invest in ensuring the resources in their care, such as publications and documents, are available to the public. I guess it is about the decentralisation of an institution; if you have access to knowledge, then it is your responsibility to disseminate that knowledge to others.
You can find out more about ILHAM Gallery's online learning resources here; You can keep up with ILHAM Gallery's upcoming programmes and activities on its Instagram here.
Elizabeth Low is a participant in the CENDANA ARTS WRITING MASTERCLASS & MENTORSHIP PROGRAMME 2021
The views and opinions expressed in this article are strictly the author's own and do not reflect those of CENDANA. CENDANA reserves the right to be excluded from any liabilities, losses, damages, defaults, and/or intellectual property infringements caused by the views and opinions expressed by the author in this article at all times, during or after publication, whether on this website or any other platforms hosted by CENDANA or if said opinions/views are republished on third-party platforms.