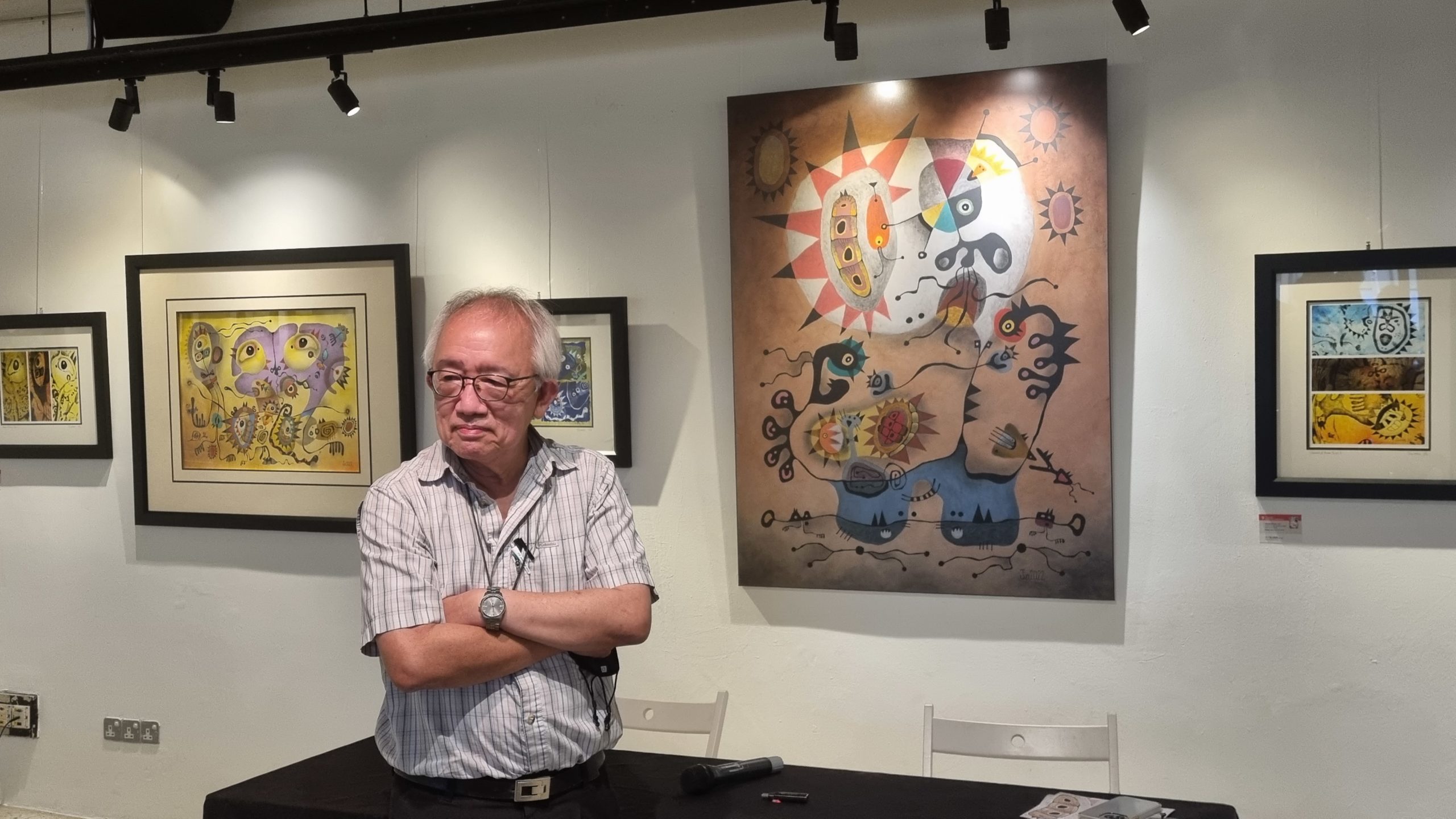 The pandemic made it possible for newsman Lim Siang Jin to reboot his artist pursuits with a debut solo exhibition.
By DANIAL FUAD
The last time Lim Siang Jin created an artwork, it was way back in the 1980s. He put his artistic endeavours on hold because of the nature of his career in journalism, which was pretty hectic in itself. Lim's career in journalism has seen him move through various publications and organisations including the Malay Mail, International Organisation of Consumers Unions, Malaysian Business and the Institute of Strategic & International Studies (ISIS) Malaysia, to name a few. Lim also went on to be the founding director of The Edge in 1994.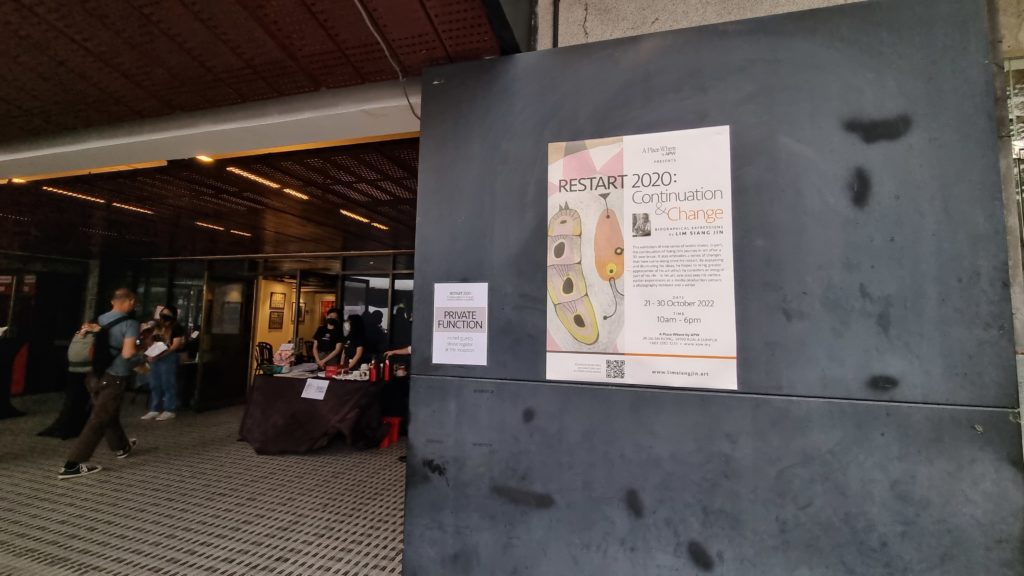 In 2020, when so many were forced to halt, pause and review life because of the pandemic, Lim was presented with an opportunity to revisit his artists pursuits. Collating all the art related material from all around his house, he shared, that he decided to take another stab at it. "Going through the pieces, I thought it would be wonderful if I could paint again — it had been over 30 years since I had done anything in earnest. The thought of having some continuation from the 1980s was also foremost in my mind."
After going through his previous works, Lim created a set of 12 mini postcards from one of his previously unfinished works. "As I examined the sketches and uncompleted works more carefully, one piece caught my eye — Trial Painting Twelve, 1981 and I decided to develop it with the aid of some fresh ideas," explained the 69-year-old artist.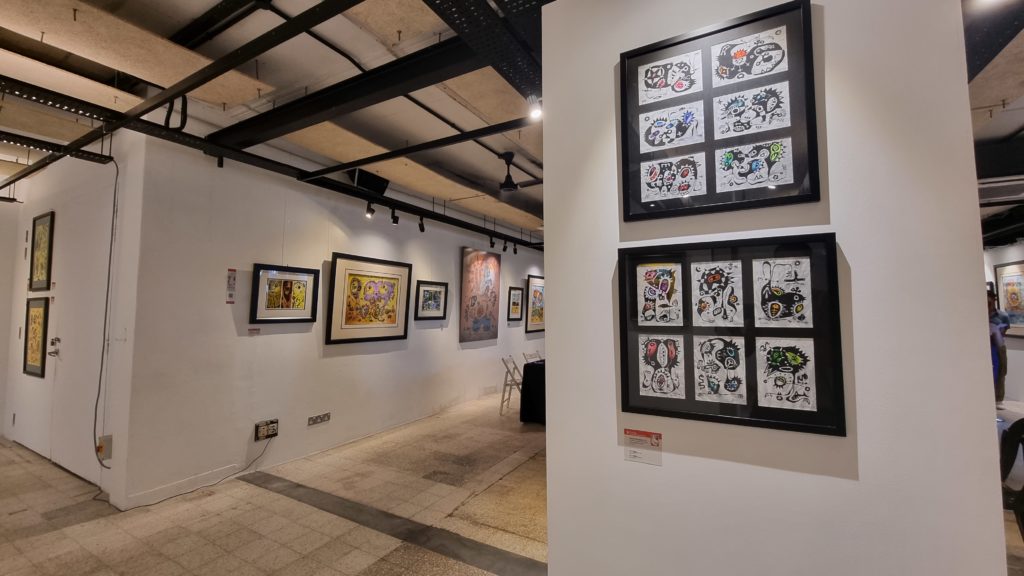 That, incredibly, was the spark for him to create another 200 pieces of work since the pandemic, all of which were displayed in "A Place Where by APW" in Bangsar, Kuala Lumpur from Oct 21 to 31, 2022. With nine series of works presented, visitors were treated to a multitude of images comprising various mediums including acrylics, watercolor and digital prints.
"In 1988, I doodled on a piece of tracing paper with a 0.1 Rotring pen. It was A4 in size and I called it Expressions. I liked it very much, however, I did not pursue the idea any further," Siang Jin said and that was the basis for his Excerpts from a Doodle series. In 1989, he also did some sketches titled Schticks but never got around to finishing them. Lim said: "In 2020, early in the pandemic, I decided to revisit them to give that project some sort of closure."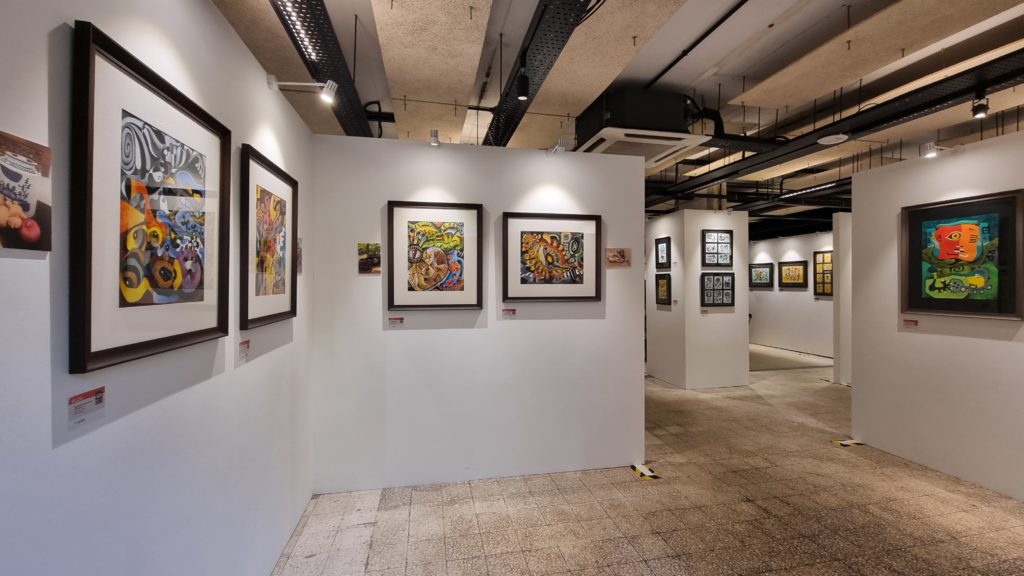 In his Unconnected? series, audiences are invited to delve deeper into the multiple layers of his works. "I assemble seemingly unconnected but related shapes in two or three visual perspectives so that they can be seen differently if you focus on each part," he explained. Lim combines colours with animal and human shapes and it is fun to peel through these layers and discover new insights.
"Based partly on the initial postcards I did in May, I began to venture into larger pieces of acrylics on paper. Using the medium was special to me, as I have been dealing with ink on paper for most of my professional life," Lim share about how his Adventures with Acrylics series started. Audiences may come to the conclusion that Unconnected? is a precursor to this series as Adventures with Acrylics has a more mature look about it.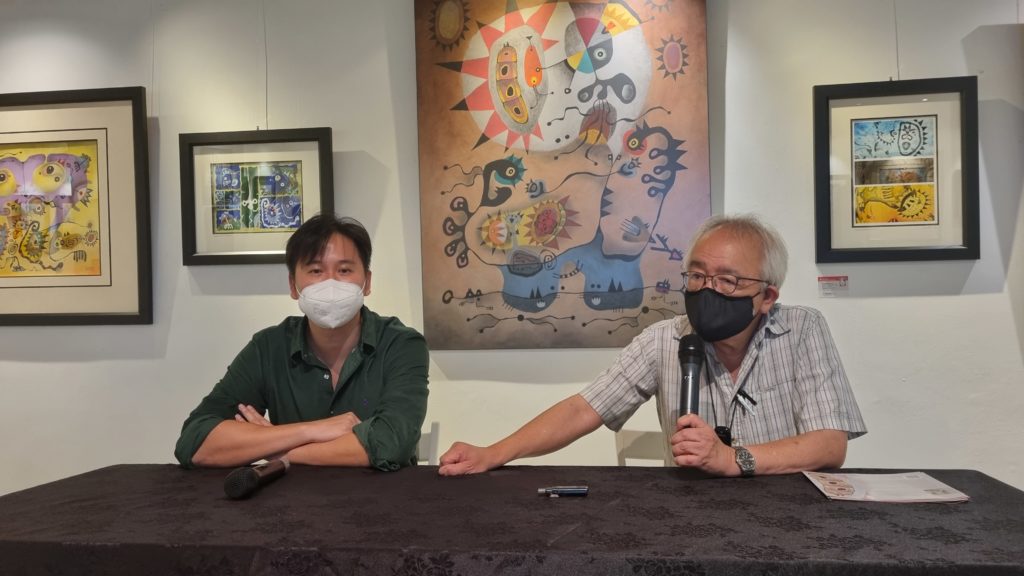 All artists, in some part of their career, stumble upon still life and Lim is no different. Instead of creating a typical still life, however, he has created paintings beyond the ordinary and aptly titled them Exaggerated Stills. He said, "This series is an attempt to see how one can inject colour and altered forms into the portrayal of mundane objects. Ordinary shapes are twisted to allow us to view reality in a different manner without losing links between the original and the painted."
Of course, it would not be fitting if the pandemic which sparked Lim's passion to create again, left no work centering on it in its wake. "I had been dissatisfied with Yikes in the Adventures with Acrylics series. However, knowing its potential, especially with more sophisticated treatment, I decided to repaint it as a much larger piece on canvas," and that was how Fear and Hope in Covid Times was created.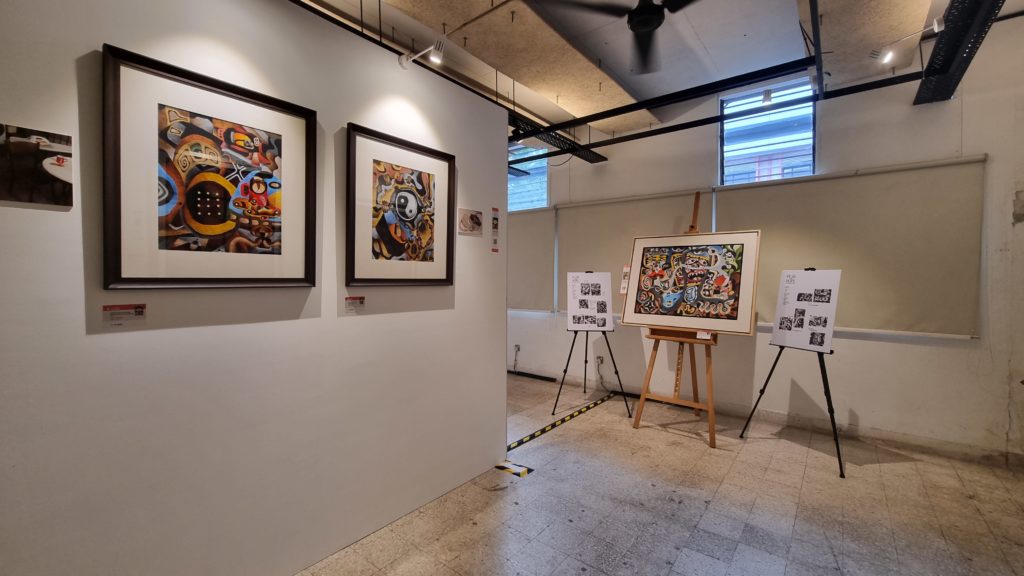 Creating the piece made him feel both pleased and horrified at the same time. He said: "It contained elements of the contradictory emotions I had felt throughout the pandemic. There was great fear; and there were, at the same time, feelings of being challenged, of being able to achieve things despite the negativity that surrounded us. Of hope."
Due to the overwhelming feelings that he went through with the Fear and Hope in Covid Times, Lim decided to turn back to his roots of using ink and focused on using only black. He said, "When I was sliding towards negativity again, I felt a desperate need to check myself. Two ways of breaking a trend, I thought, was to go blank or go black. I decided on the latter."
And finally, the final series for Lim's exhibition is titled Evocative Durian, Mystifying Durian. "I have always wanted to illustrate something about the king of fruit but never found the right mood or opportunity to do so. In early 2022, a chance discovery that a former colleague was making a documentary on a gamut of matters surrounding the fruit gave me the spark to start this series."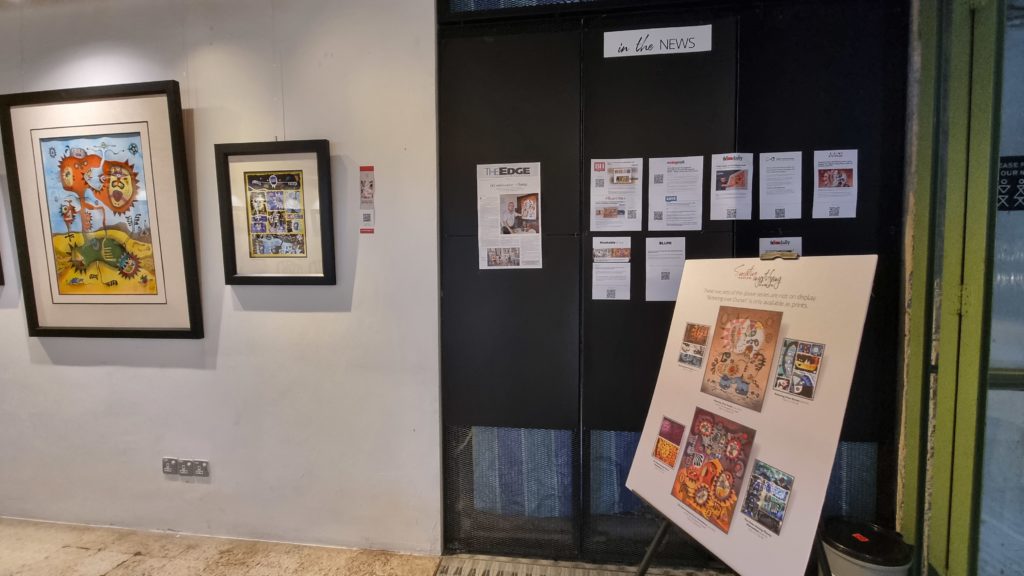 Lim was fascinated with various beliefs and tales surrounding durians such as drinking salt water out of the durian husk to prevent "heat", durian has eyes which is why they never drop on peoples' heads and drinking alcohol with durian can kill a person! That was one of the reasons he decided to explore more about durian through his art.
Restart 2020: Continuation and Change talks about the past, present as well as the future for Lim Siang Jin. It is wonderful proof of how prolific the artist is.
More information on Lim Siang Jin and his artistic practice can be found at his website.
For more stories on visual arts, check out the links below: