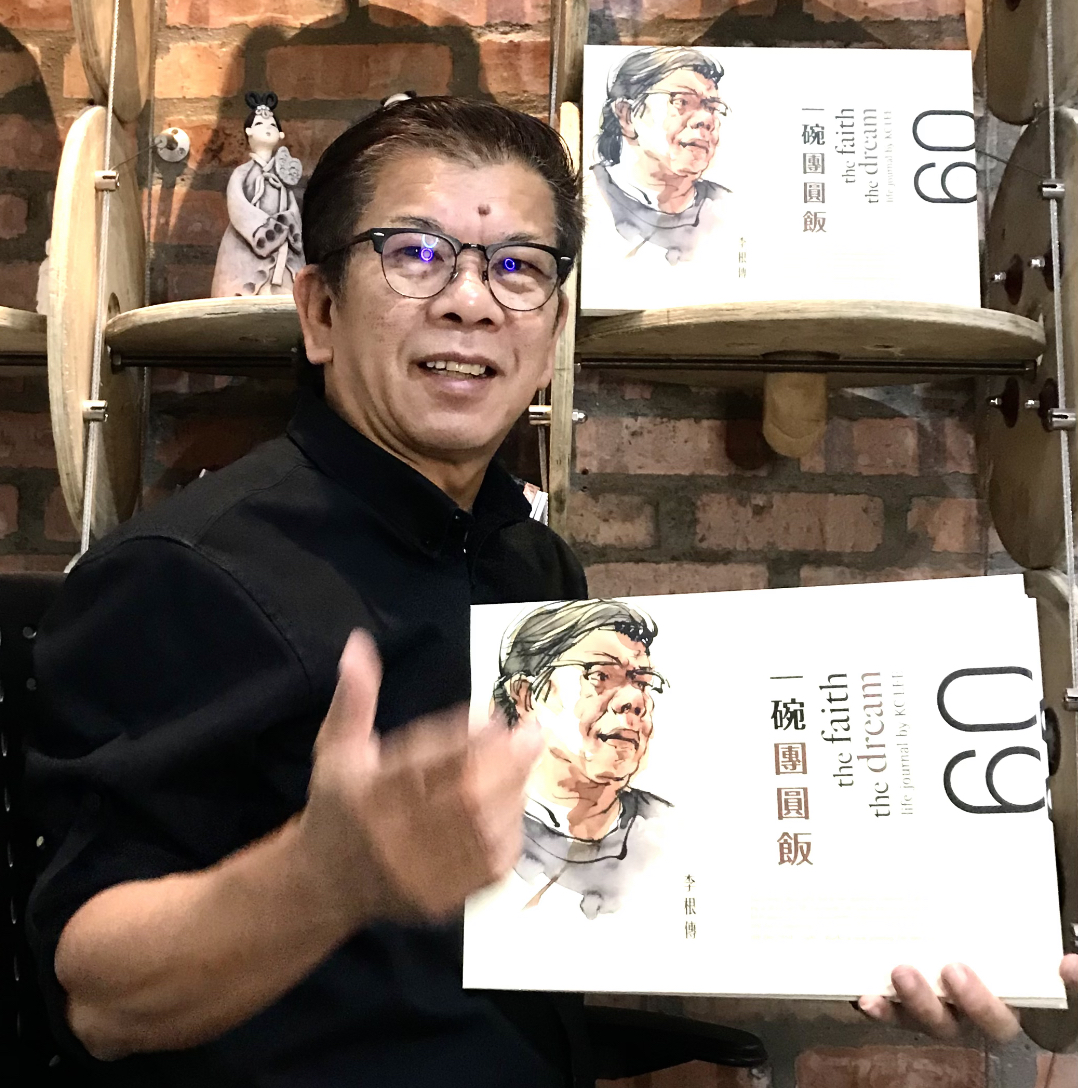 Urban Sketcher KC Lee says the best way to etch moments in time into our memories is by sketching them!
By SETO KIT YAN
When was the last time you saw a group of artists sketching historical buildings by the sidewalks of KL?
Especially since the advent of the smartphone, most people would rather just snap a selfie to preserve the moment and quickly move on to the next thing which piques their interest. Right?
However, Urban Sketcher Lee Kong Chin (pic), better known as KC Lee, will tell you otherwise.
"When it comes to documenting memories, sketching is way better than taking a photo, because when we are able to add details which draw our attention, that is a more effective way to etch the moment into our memory."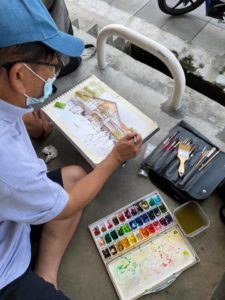 Lee, who began Kuala Lumpur Urban Sketchers in 2015, has been organising weekly and monthly sketching sessions since then to help local street artists connect and share their passion in art.
There are around 15,000 Urban Sketchers in Malaysia, with 5,000 members from the KL Chapter alone.
Urban Sketchers, a global community of artists who gather to sketch together on location and share their works online, currently has around 400 chapters, with up to 100,000 members all over the world. Its mission is to raise the artistic, storytelling and educational value of on-location drawing, promoting its practice and connecting people around the world who draw on location where they live and travel.
In 2020, Lee was the recipient of two Malaysia Book of Records awards: one for the longest sketch journal (88m) and another for the longest life journal sketchbook by an individual (17.5m).
The latter award refers to Lee's memoirs published as a sketch journal in scroll format titled The Faith, The Dream. The book's Chinese title: 一碗團圓飯 (Yi Wan Tuan Yuan Fan in Mandarin) literally translates to mean a bowl of reunion rice, which holds a deeper significance for Lee, who embarked on the three-year project to document his reunion with his biological family members.
According to Lee, the sketch journal is a value-added venture with a focus on storytelling. "It is more about the story, so by writing the details or story at the side, I was able to add value to the sketching," continued Lee, who is also planning to publish a Chinese version of his inspirational scroll by the end of the year.
While the government-imposed Movement Control Order (MCO) to curb the spread of the pandemic has slowed down outdoor activities considerably, the KL Chapter of Urban Sketchers has managed to get creative with its sketching projects.
In order to remain connected, Lee introduced virtual sketching sessions, and even commenced a seven-week virtual tour titled Joint Sketch From Home (October-November 2020) which involved all the local chapters of Urban Sketchers in Malaysia, and gave KL-based artists the opportunity to connect with other local chapters.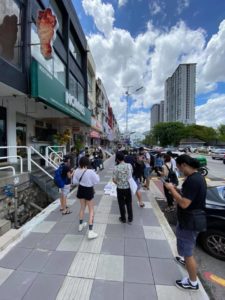 Urban Sketchers has seven chapters in Malaysia, of which Lee says the KL chapter is the most active. The other chapters are located in Penang, Ipoh, Kota Kinabalu, Batu Pahat, Segamat, and Sungai Petani.
Lee says: "We can always co-organize events with other chapters or organisations. It doesn't always have to be sketches of historical buildings, we can also do sketches of local cuisine or other cultural activities."
Kuala Lumpur Urban Sketchers (KLUSk) was first featured on 8TV NEWS in 2016 where it launched more than 100 sketches in an event that was supported by Kuala Lumpur City Gallery.
In 2017, the members of the KL chapter ventured into the Valley Of Hope, a former leprosarium in Sungai Buloh, where they met up with leprosy patients and endeavoured to tell their stories in a series of sketches.
"We wanted people to know that it was safe. We even hugged them as they shared their stories," he reminisced.
Another one of the KL Chapter's most notable events was a collaboration with Balai Seni Negara in February 2019 where organisers chartered a KL Hop-On Hop-Off City Tour bus and took participants around KL with scheduled stops at 10 different locations in the city.
"The event started with a tee-off from Balai Seni Negara; and in keeping with the Hop-On Hop-Off concept, participants could decide whether they wanted to spend an hour sketching on location at any of the stops or choose to take the bus to the next stop and start sketching there instead," Lee explained.
Now that the pandemic is keeping people at home, Lee fondly recalls one of KL Chapter's biggest group gatherings which took place at KL's River Of Life and was attended by 250 urban sketchers comprising university students, and was supported by Pertubuhan Arkitek Malaysia and Kuala Lumpur City Gallery.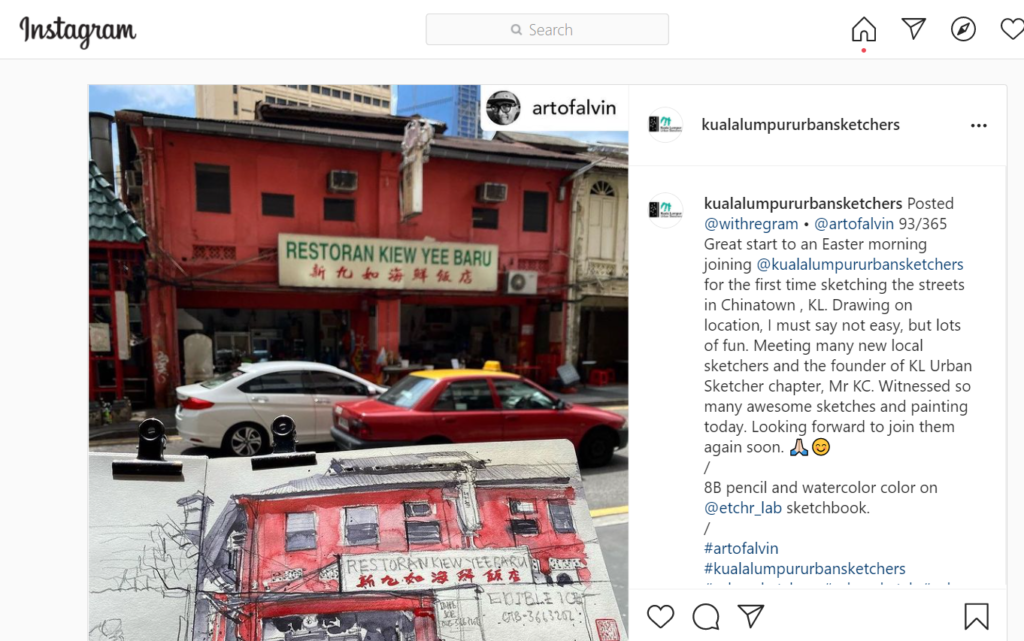 His next major project will also be a tie-up with local universities, which is set to involve students from the architecture and interior design faculties.
Five universities have confirmed participation in the project that was scheduled to take place in June 2021 but has been tentatively postponed to the year end in view of the Covid-19 spread and high number of cases in the Klang Valley.
The programme of events would include group sketching activities in the compound of each university, as well as clinic or workshop sessions limited to 10 participants in each session.
"I'm also aiming to display my original 60ft (17.5m) scroll in a special exhibit for a week at each university during the event," said Lee, adding that it was derived from his original 88m-long sketch journal which is the length of 25 shoplots!
The KL Chapter's most recent street sketching session took place at the SS15 wet market in Subang Jaya on May 2 just before MCO was reimposed in Klang Valley.
Commenting on a question about technical skills, Lee says they are not essential for participation in street sketching sessions. "What is important is for everyone to enjoy sketching live and be present in the moment as we share our passion."
He added: "Anybody can join Urban Sketchers. There are no requirements. Some of the urban sketchers in KL are actually VIPs, doctors, Datuk and Datin, and they just quietly join the sketching sessions like everybody else."
Lee has also organised sketch journaling camps at historical sites, which even hosted visiting artists from other countries, including Sungai Lembing Sketch Journal 2017, Straits Tales Sketch Journaling 2018 and Past Glory Of Kinta 2018 Sketch Journaling.
For more information about the activities of the KL chapter, visit Kuala Lumpur Urban Sketchers on their Facebook page or their Facebook group or Instagram.