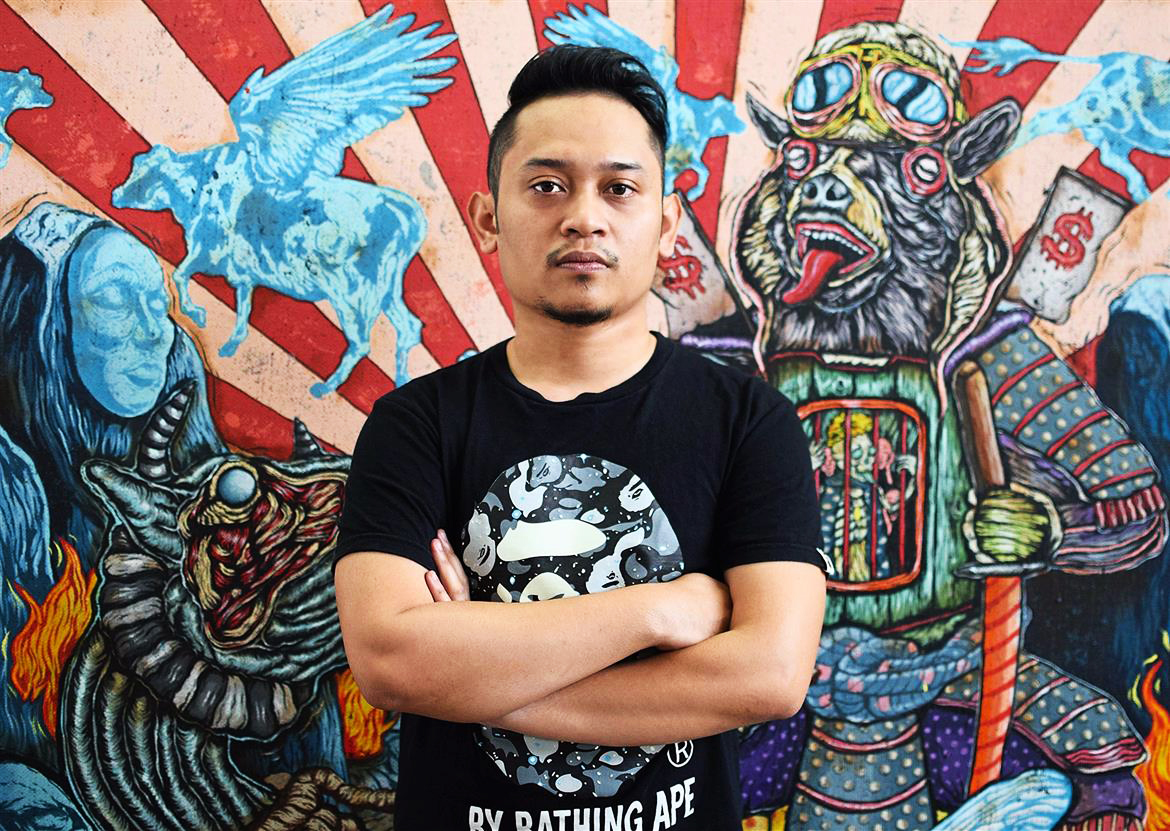 You may have seen Shafiq's work in Balai Seni Negara as well as various independent local galleries! His recent pieces were a part of Segaris Art Centre's 10th Anniversary Group Exhibition as well as CIMB Artober 2021.
By NABILA AZLAN
This year marks Shafiq Nordin's decade-long career as a prolific contributor to the local arts scene. The 32-year-old visual artist from Tampin, Negri Sembilan, brings life to bizarre creatures from his studio in Ara Damansara called Studio Pisang (est. 2012), which he shares with two other visual creators, Hisyamuddin Abdullah and Sabihis Pandi.
As the sole artist of his family, he has been interested in paving his way in art ever since he can remember. To this day, many of his visual art works have been to international galleries, some of them in Germany, Taiwan, South Korea and the Philippines. His line-up of accolades includes the Malaysian Emerging Artist Award in 2013, HOM Art Trans' Young Guns Award in 2017 and UOB's Highly Commended Artist (under the 39th UOB Painting of the Year event) in 2020.
BASKL caught up with Shafiq in the middle of his busy work-week not so long ago. In the process of finishing this article, he had about 15 art pieces splayed out in his Work in Progress section! In this conversation, we will walk you through the artist's visions and early inspiration while (re)visiting some of his most recent works.
Let's go to where everything started. What did the earliest years of your artistic journey look like? Definitely during my primary school years, where I would often trace and recreate characters right smack out of comic books and the TV shows of the time, like Dragon Ball, Digimon and Pokemon. I even went about selling 50sen sketches to my friends who would be open to commission if they wanted their favourite characters drawn. My family believed in my journey – my passion lived on and I got to do my Diploma years in Fine Arts at UiTM Lendu and later studied for my Bachelor's Degree (also in Fine Arts) at UiTM Shah Alam. The latter marks the first steps of my career as a professional artist.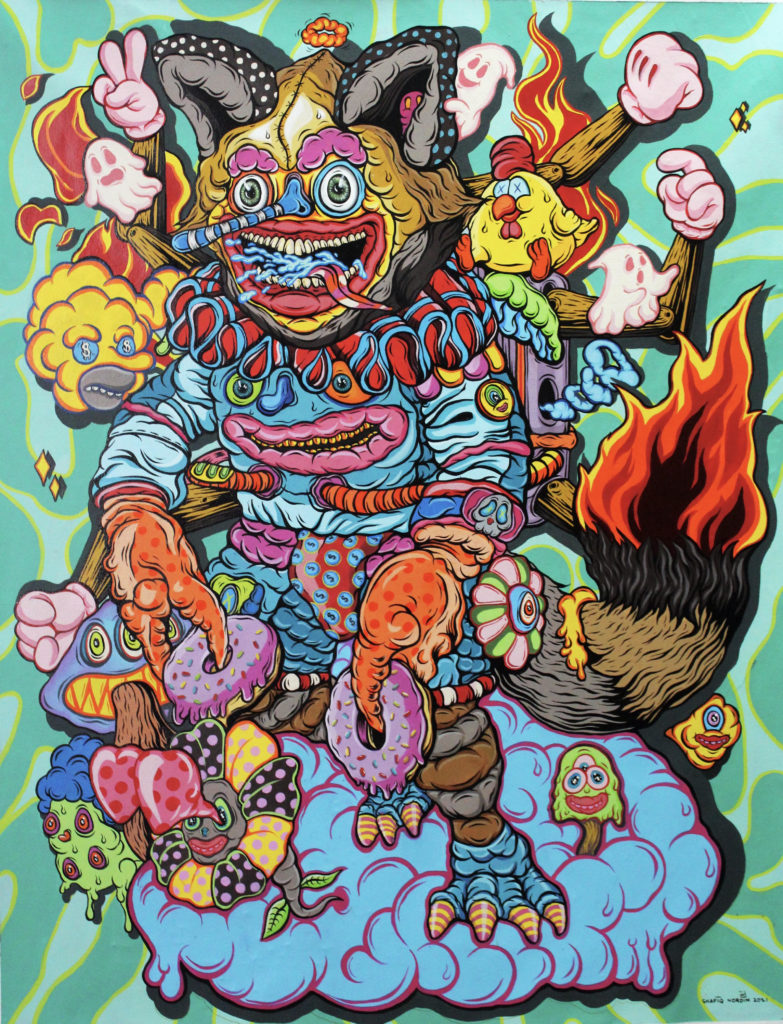 During the final show marking the end of my Bachelor's Degree, my work received tremendous support from artists and art collectors. Equipped with the money gained from the sales of my art, a few friends and I set up the first version of Studio Pisang in Bukit Raja, Klang.
"I was fortunate to be a student of the local arts scene's movers and shakers, like Jalaini Abu Hassan, Awang Damit Ahmad, Dr Sulaiman Esa and Ahmad Syukri Mohamed. Seeing their work in the field has always pushed me to strive for more throughout the years."
How does your day as an artist normally go? Creating is an everyday thing for me. When I'm not painting, I would sketch out my ideas. I find that I am in my most productive mode in the studio at night when everything is quiet. The silence helps me to focus better.
To this day, how many art pieces have you produced? I actually can't recall! Maybe it has reached over 500 pieces in the span of 10 years.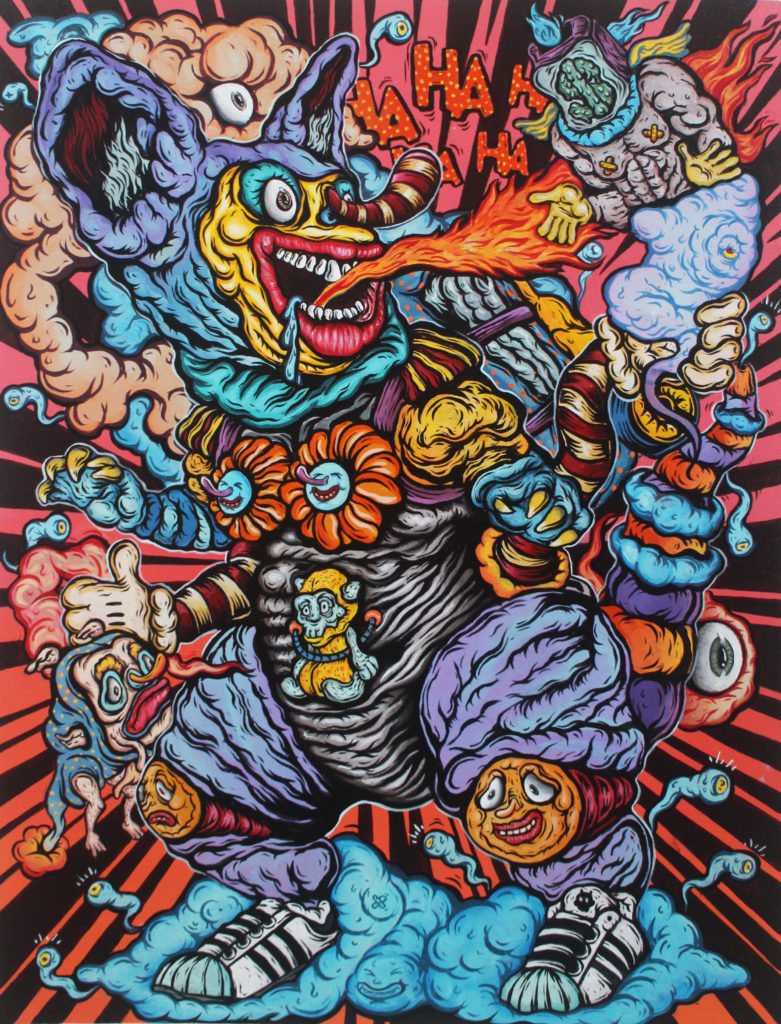 I remember my first installation, though. Evolusi Kotak Hitam (2019) was exhibited in the National Art Gallery and has now become a part of the gallery's permanent collection. It has been my most experimental work yet, involving sound, lighting, sculptures and cut-out paintings. It was very challenging but worth the effort.
Why do you create? Every piece I come up with serves as a testament to my life experiences; a reflection of my surroundings. Oftentimes the idea behind a piece is simple. Some are derived as forms of autobiography, even social critiques. I find pleasure in combining a strong narrative with symbolism.
What is your creative process like? First, I sketch ideas out on my iPad – it's nifty how I can bring this "sketchbook" everywhere I go. Then, I take it to the (physical) canvas and proceed with colour. I might be inclined towards acrylics, but I have no qualms about exploring the potential of other media for my work.
"For me, sarcasm is the best way to express an idea indirectly. I want the audience or observer to find the meaning behind my work without asking me straight-up."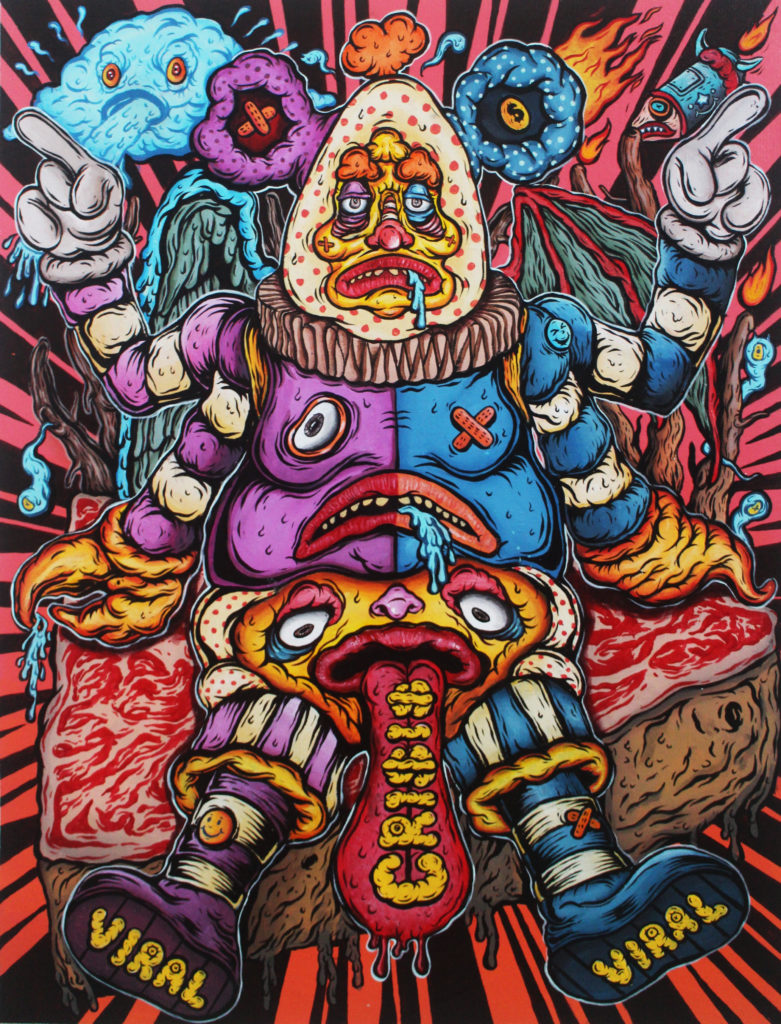 What does contemporary art mean to you? Easy – it's what you see by artists in the now. No more singular isms; everything is mixed into one. This said, artists must be deliberate in defining their identity and strength in current times.
Your art pieces, although different, have a similar 'look'. What is a common theme in all of them? My current work revolves around pop surrealism. I love vibrant palettes as they have a certain power in bringing out the message behind each artwork. Comparing these to my past work when I was first starting out, the palettes were darker – noting my younger years of inner rebellion. I have always been a fan of satire and sarcasm in art. I use these to highlight certain issues without putting them in the open.
But why pop surrealism, out of many? In my opinion, each artist will have different inclinations, shaped from what they have seen and gone through in life. I have been interested in pop surrealism from as long as I can remember and the way that it comes to me naturally, people actually ask if I draw from my dreams! Probably it's the sum of all the things I watch, read and immerse in."
Would you say that your work is controversial? Not really! They are merely reinterpretations of common ideas. Even so, for me, controversial art is able to spark the local art sphere – they are great conversational starters.
Inspiration-wise, where would you go? Any pop surrealism artists who constantly inspire you? These days, I often watch movies to go to sleep. In a way, this ensures I never run out of ideas. No specific genres though, although I am a fan of both sci-fi and true-story adaptations. I don't particularly focus on an "ism" for inspiration, instead, I look at artistic strategies. I admire the career paths of Takashi Murakami, Brian Donnelly (aka Kaws), James Jean and other such names. As a contemporary artist, I don't want to limit myself to just creating on canvas. Much like Yayoi Kusama and Takashi (Murakami), I want to delve into different corners of art as well as explore potential collaborations. I'm heading towards that direction with some art toys and merchandise in the making, estimated to arrive next year.
What are you currently working on? I have my hands full 'til next year. My work will be a part of the National Art Gallery's Bakat Muda Sezaman 2021. Also, I'm in the middle of prepping for my exhibition with Najib Bamadhaj in G13 Gallery. In the latter, each piece is a collaboration between two artists. Aside from brushing up on the toys and merch, I'm also finishing up my pieces scheduled to be in art fairs in the Philippines and Taiwan.
What's next, Shafiq? I am open to all sorts of opportunities. Let them be refreshing, engaging additions marking my path forwards.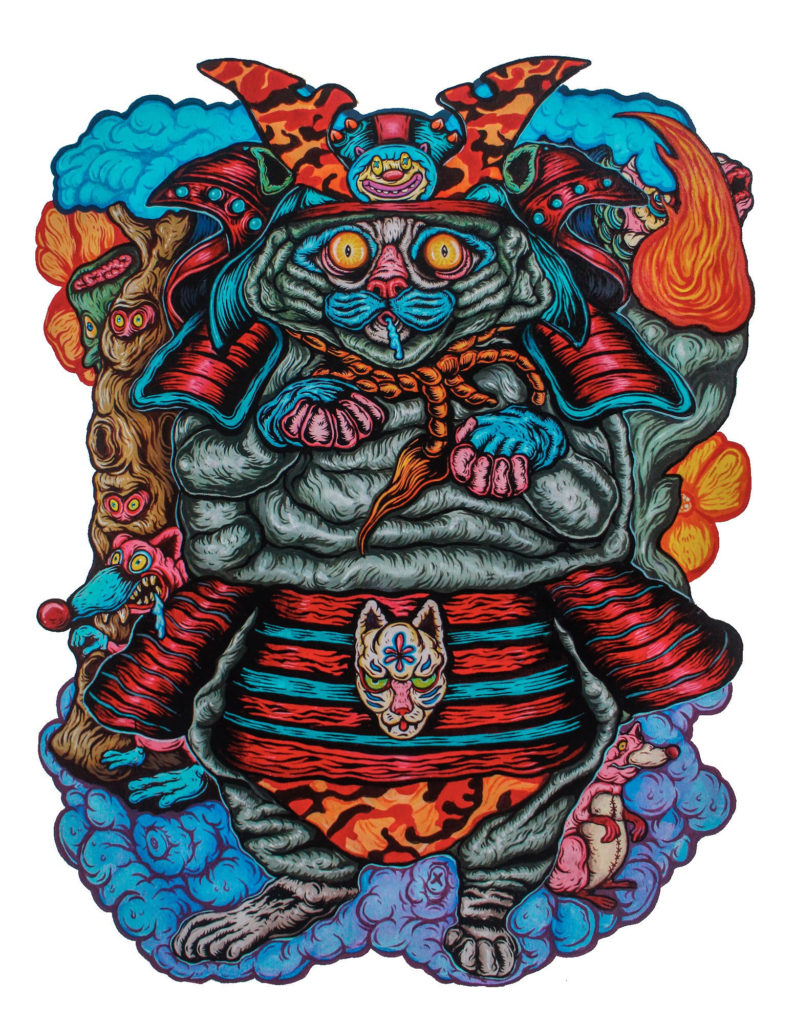 Before you go, any advice for aspiring artists? To younger artists, never give up even during the most challenging times. Try steering away from your comfort zones; always surface with a fresh piece. Aside from aiming to be a part of local gallery exhibitions, use social media to your advantage in order to catch the attention of international parties. Keep on creating and I wish you all the best in sparking up the art ecosystem, also to carry Malaysia to the eyes of the world!