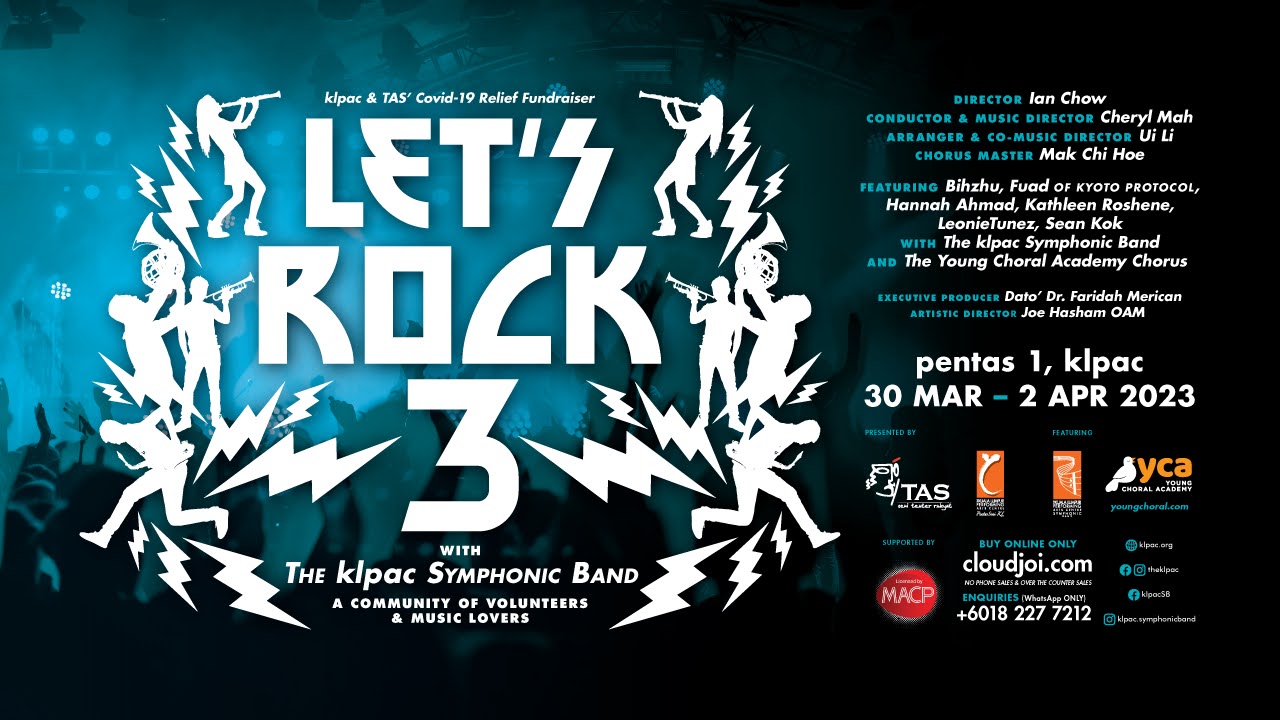 The wait is finally over as Let's Rock 3 comes back to life after four long years, this coming March 30 till April 2.
By SHAFIQUE DANIAL JOHARI
After four long years, the show that fans have been waiting for is finally making its way back to klpac's Pentas 1. Part of klpac's Revival Music Series which aims to lift this performing arts hub back to its glory days, Let's Rock 3 with Ian Chow back again at the helm, brings together more than 60 talented artistes for this musical concert experience that will happens from March 30 till April 2.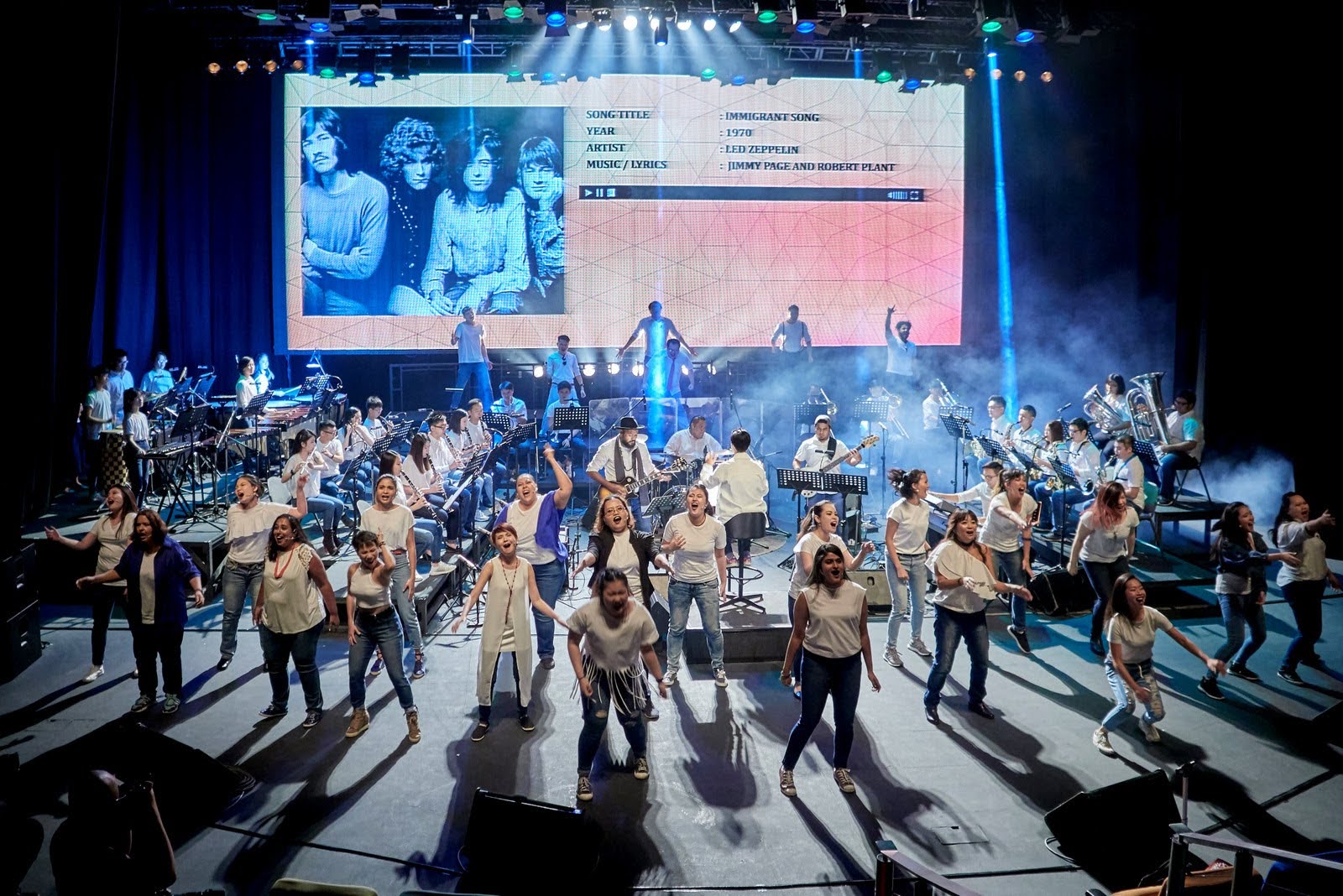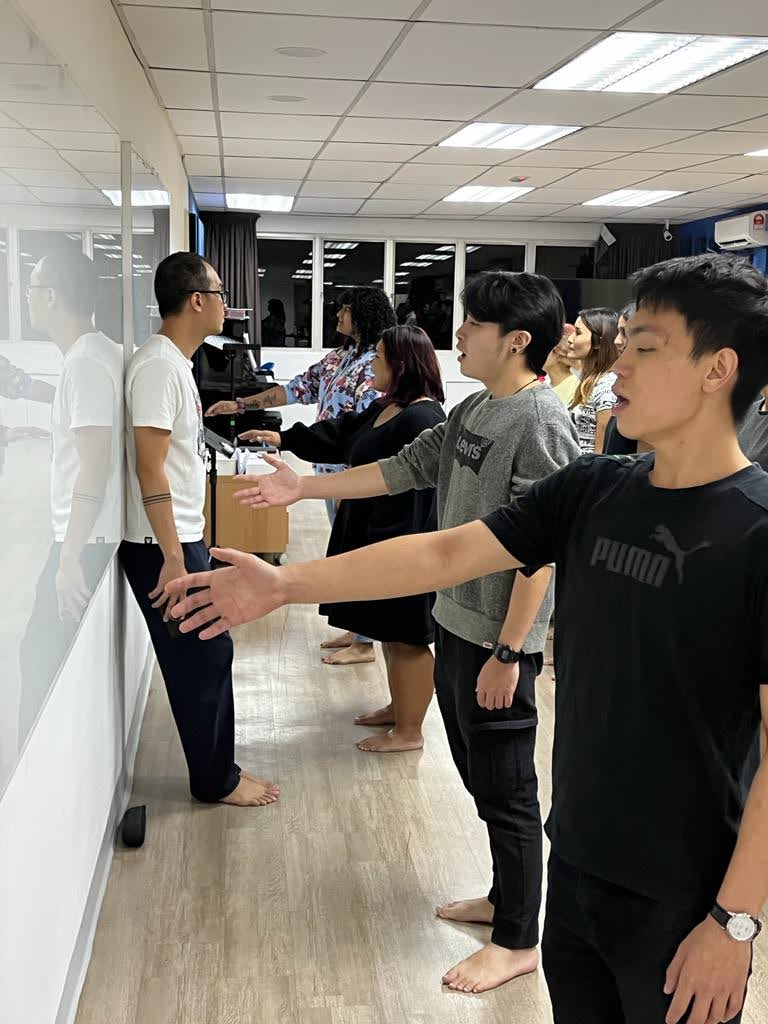 Fuad Alhabshi of Kyoto Protocol and Anugerah Industri Muzik nominee Bihzhu are the main vocalists for the show and they will be joined together by newcomers who were hand-picked from the concert's open auditions. These melodious songbirds will be reinforced by a team from The klpac Symphonic Band and the Young Choral Academy singers tallying to a total of 50 people.
Director Chow shared that he believes this curation will very much resonate with rock music fans and give music lovers a truly diverse musical experience.
Ui Li, Co-Music Director & Arranger of Let's Rock 3 added: "I am overwhelmed with excitement! I want the crowd to be on their feet, and headbanging to the songs! Sing along and have a good time at the concert! Being the music arranger this concert and hearing the songs being played live for the first time was just amazing. Everyone sounds so good together!"
A 17-song set list has been prepared for the show and people can expect hit songs like Bryan Adam's Summer of '69 to Goo Goo Dolls' Iris as well as more recent tracks such as Ed Sheeran's Tides and songs from Jason Mraz, Christina Perri and many more. What makes this concert so much special is that people will not have to wait in line and queue for hours as all you need to do is to just sit back, relax and enjoy this specially curated performances that will definitely make your body move to the groove.
There are plenty more big names that will surely keep rock fans happy throughout the show, famous songs from global superstars such as Bon Jovi, Green Day, My Chemical Romance, Smashing Pumpkins and Pearl Jam will also be performed at this fundraising concert. It is also a family-friendly show so if you plan to bring your little ones or even the elderlies, by all means you are more than welcomed! It is a rock concert where everyone can simply just enjoy good music.
Tickets range between RM60 and RM100 and can be purchased online via klpac's cloudjoi ticketing portal through this link here. Those who wish to lend a helping hand and support the local performing arts by making a donation can do so by donating directly to the Kuala Lumpur Performing Arts Centre (klpac) or The Actor's Studio through this link. Let's Rock 3 is supported by The Young Choral Academy Chorus and licensed by the Music Author's Copyright Protection (MACP) Berhad.
Get your tickets now to join this amazing rock n' roll fiesta and see you there!
Read more stories like this on BASKL via the links below: