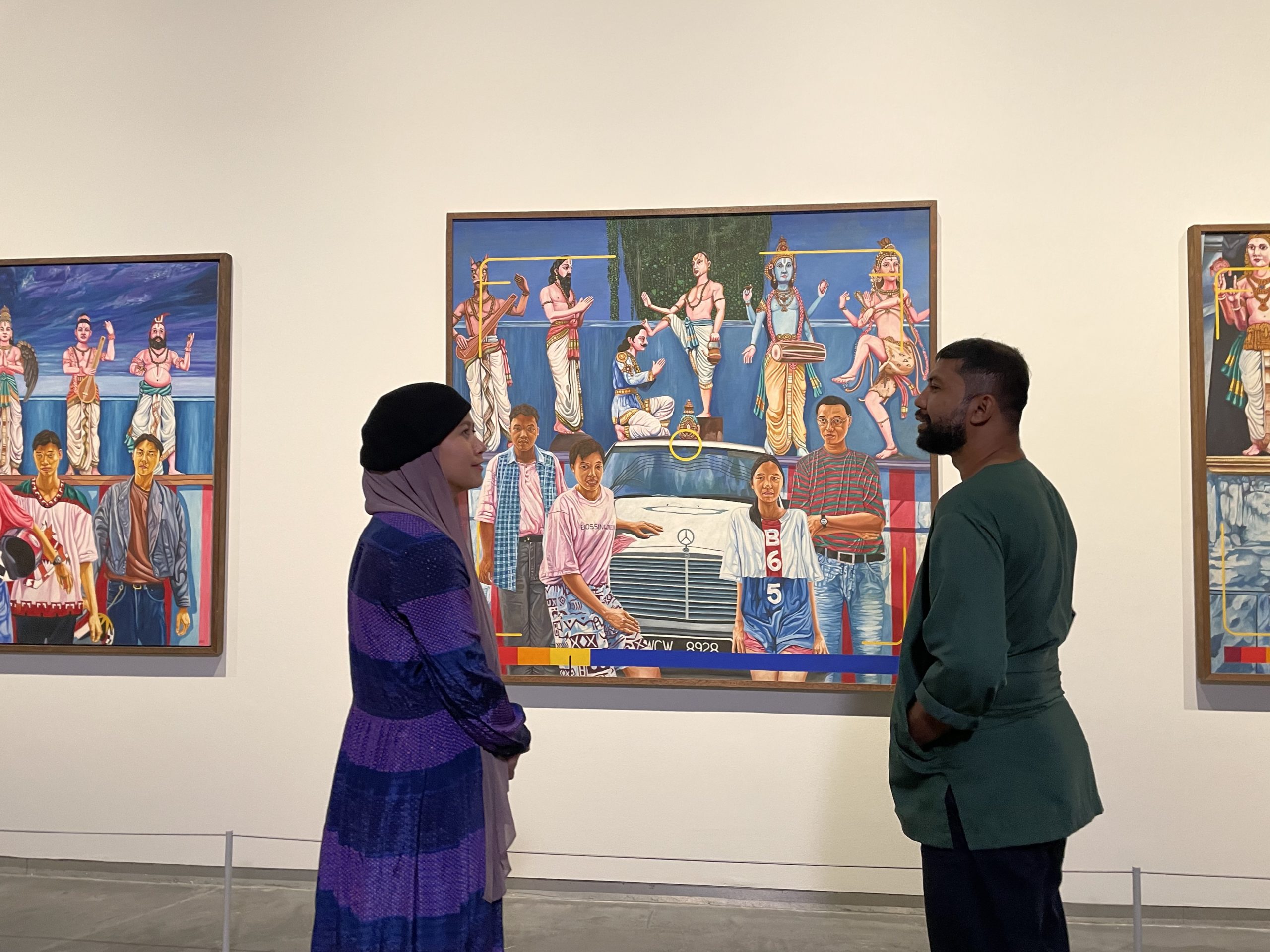 The host of episode two of Jalan-Jalan Cari Seni talks about the importance of art galleries in Malaysia, as well as her passion for collaborative art.
By CHIN JIAN WEI
BASKL's Jalan-Jalan Cari Seni video series was created to promote Kuala Lumpur as an arts and culture hub for tourists and explorers, whether of local or international origin. Hidden gems, as well as activities and products created by local artists and artisans, are highlighted. The series aims to provide its viewers with knowledge of interesting events and places in and around Kuala Lumpur, and give our local arts scene a helpful boost in these exciting times now that the arts sector has opened up to the public again after enduring the pandemic years.
For the second episode, we visited several locations renowned for their artistic significance, including Balai Seni Negara, Bangunan Sultan Abdul Samad, River of Life, Ilham Gallery, and Wei Ling Art Gallery. We sat down with host Fazleena Hishamuddin, an award-winning songwriter, novelist and actress, who won the "Best Song" at the Anugerah Juara Lagu in 2022, to hear her thoughts on the importance of showcasing the arts and culture of Kuala Lumpur.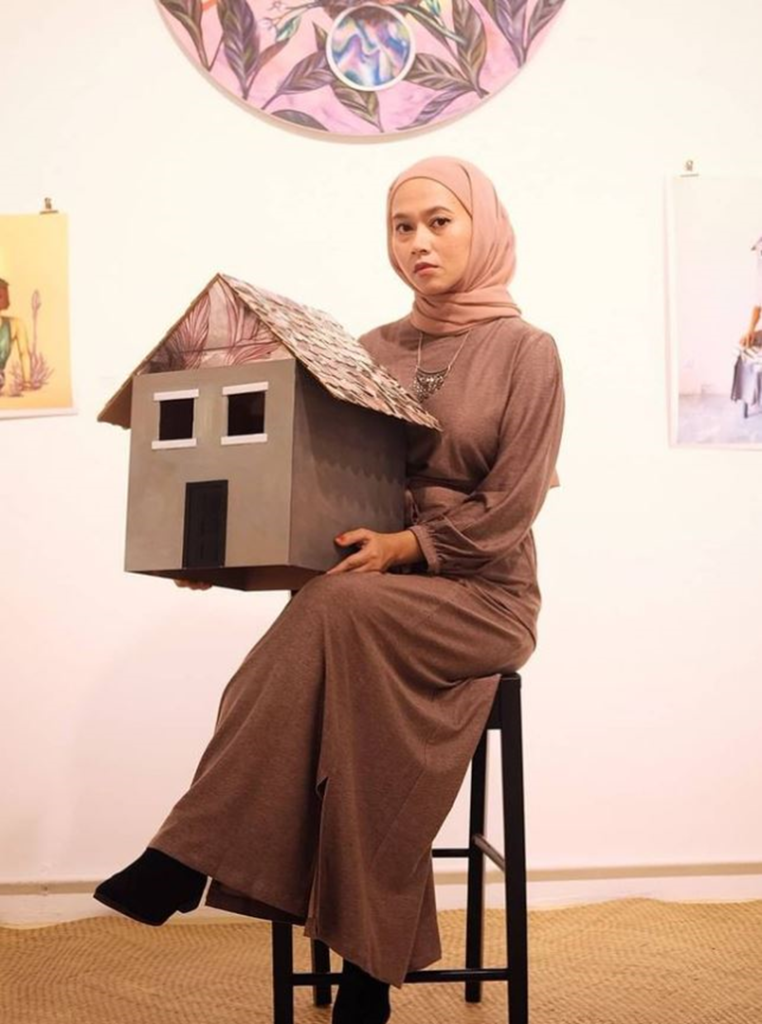 The conversation took place at Ilham Gallery, where we were surrounded by paintings made by the great Kok Yew Puah. Fazleena was very passionate about spreading the joys of art, saying, "I think that the appreciation of art in Malaysia isn't very widespread, so I think it's very good to educate the younger generation about Malaysian art and culture with programmes like this."
She stresses the importance of art galleries as a vehicle to spread awareness of art. "As more galleries pop up in our country, the level of art and culture in Malaysia will indirectly rise as well. There are actually so many art galleries in KL and Selangor, and even in other states like Perak, but I think they don't receive enough promotion and attention, and as a result don't get as many visitors as they should." Fazleena encourages more young people to visit the galleries. They are for the most part, as she puts it, free to enter.
"From a concept and styling standpoint, the shooting of this series was pretty different for me," Fazleena says, speaking about her experience on Jalan-Jalan Cari Seni. "It's a very contemporary style with a lot of fast cuts, which is something new for me, but I really enjoyed it. I think one thing that's special about the concept of Jalan-Jalan Cari Seni is that the hosts, such as myself, approaches the content as a layman, from the perspective of a tourist, and not as an artist." This way, the show can reach its target audience of tourists and young people who are looking for things to do in the city.
"I feel like I've learned a lot while shooting this," Fazleena says. "Even as an artistically-inclined person myself, I didn't know about some of the history behind the locations or the stories of the people behind the art. As the host, I was able to get all this information. Balai Seni Negara is my favourite place to go to view art, but I didn't know about the art hospital, which is where they preserve and restore old art. So it was great not just learning about those things, but also sharing that knowledge with others."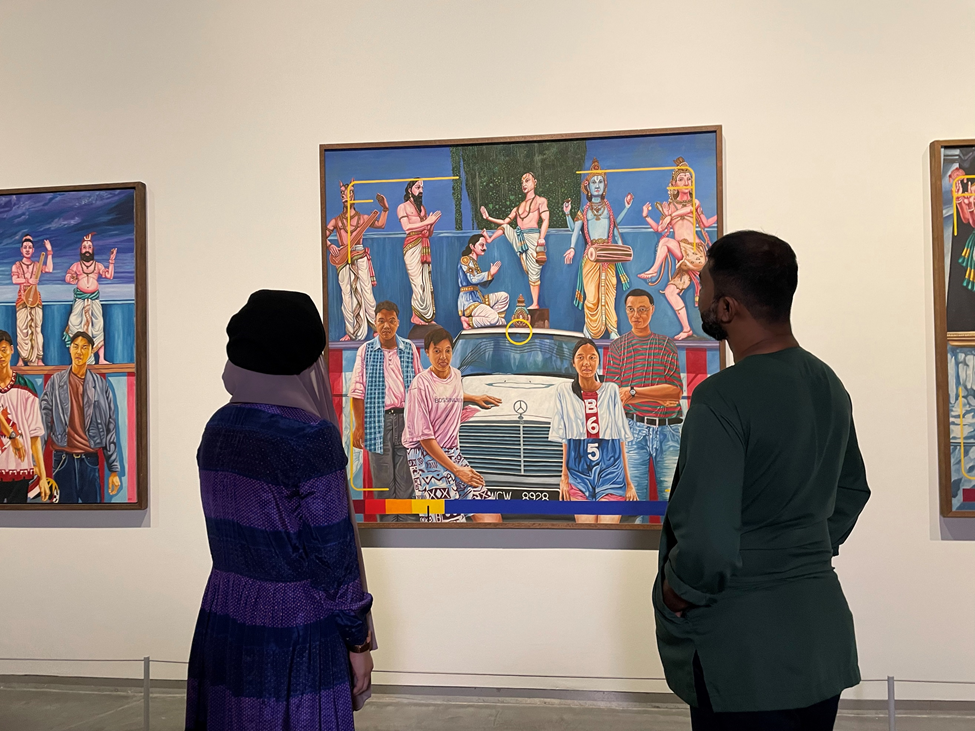 Fazleena is passionate about how different art forms can combine to produce something that is more than the sum of its parts. She says, "What I find most interesting about Malaysian art is the collaborative aspect of it. We have a lot of collaborative programmes where different mediums like painting and performance can be combined together. Like having a show inside an art gallery, for example. Or maybe the art gallery can also display their paintings inside a theatre. Even though visual arts, theatre and music are such different mediums, there are creative ways to work with them all simultaneously."
For the "Best Song" accolade that she picked up last year, Fazleena collaborated with Sekumpulan Orang Gila, a post-hardcore alternative rock band. She says, "Even though I'm a writer, I am able to collaborate with many artists from different backgrounds to create works that people say are multilayered and complex. My hope for the future is to keep collaborating with many other artists from many other fields."
You can follow Fazleena's Instagram page to get a glimpse of her latest works and see what she's up to. Watch the video below: