Asia Ballet Academy will be staging a comedic adaptation of the famous 18th-century French ballet that is sure to entertain all audiences.
By CHIN JIAN WEI | Photos by WESTBY WANG
According to Ivy Chung, president and artistic director of Asia Ballet Academy, La Fille mal gardée is about showing audiences that ballet can be something other than the austere and elegant dance performances most people tend to associate with ballet. "Most ballet productions are love stories or fairy tales," Chung says. "But this one is a comedy ballet. You don't see that much; especially in Malaysia, this is the first time. We would like to let people know that ballet is not only elegant, we can also tell a story in a comedic way and bring joy to people."
La Fille mal gardée, which means "The Wayward Daughter", tells the story of Lise, the daughter of Widow Simone, and Colas, a young farmer. While Lise is in love with Colas, Simone is determined to marry Lise off to the kindhearted but buffoonish Alain, the son of a wealthy landowner. "It reflects how old-fashioned parents and society control the family. Children didn't have the freedom to choose," Chung says. "But this ballet uses comedy to convey the story. It was also very challenging for the dancers to act. As you can't speak in ballet, they had to use their body language to show the story and make everybody understand."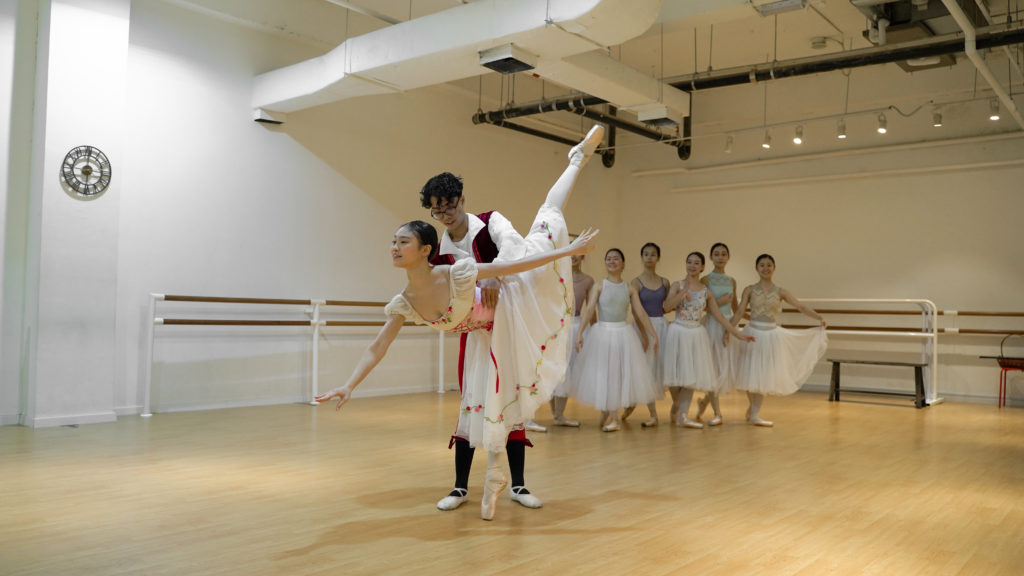 "We put 150 kids in the show," Chung says. "And everybody has a part to play. For the kids, it's very difficult. But what we educate them on is that, 'when you go on stage, you are not a student. You are a dancer.' For our students, we can see that they become very mature. They become more self-aware of who they want to be."
When this writer visited the studio, the dancers were hard at work on rehearsals for the upcoming show. Glenn Ragel, senior ballet teacher and creative director for La Fille mal gardée says that starting from October, the dancers will be practising for three to four hours a day, every day until the show premieres.
Other than the Malaysian ballet students, there are two guest artistes invited from overseas- Rudolph Capongcol from Philippines, and Motoi Mifune from Japan. "I approached them myself," Chung says. "I needed to choose the right ones. Our principal dancer playing Lise is already tall, so the male dancers have to be even taller to partner with her. And also, I need the dancers to have good morals and attitude." Chung hopes her students will be able to learn a lot from the internationally renowned guest artistes.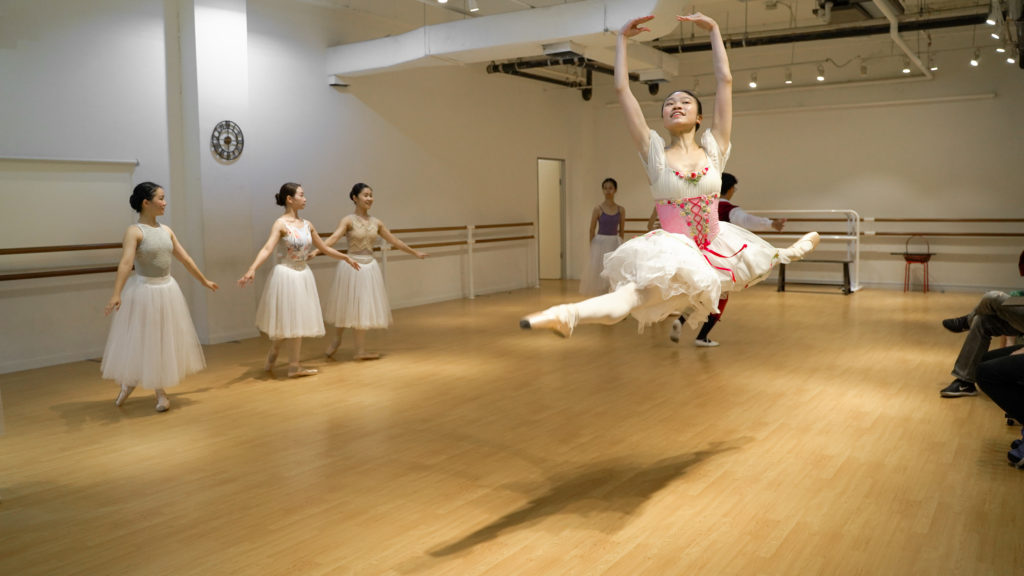 The production also makes use of innovative elements in stage design. Instead of traditional backdrops, LED displays will be used. Some of the key props on stage can also be transformed as they rotate along tracks, serving multiple purposes by forming different structures throughout the course of the show, such as a stairway or a vehicle.
"I think through the story, you can reflect on how you see your life," Chung says. "Alain, despite being bullied by everyone, never feels upset. And in the end, his kindness is recognised and appreciated as he is the one who creates a happy atmosphere for the other characters." Through the story, Alain's positive, compassionate and gracious attitude is highlighted as instead of feeling sorry for himself, he is happy for Lise's happiness.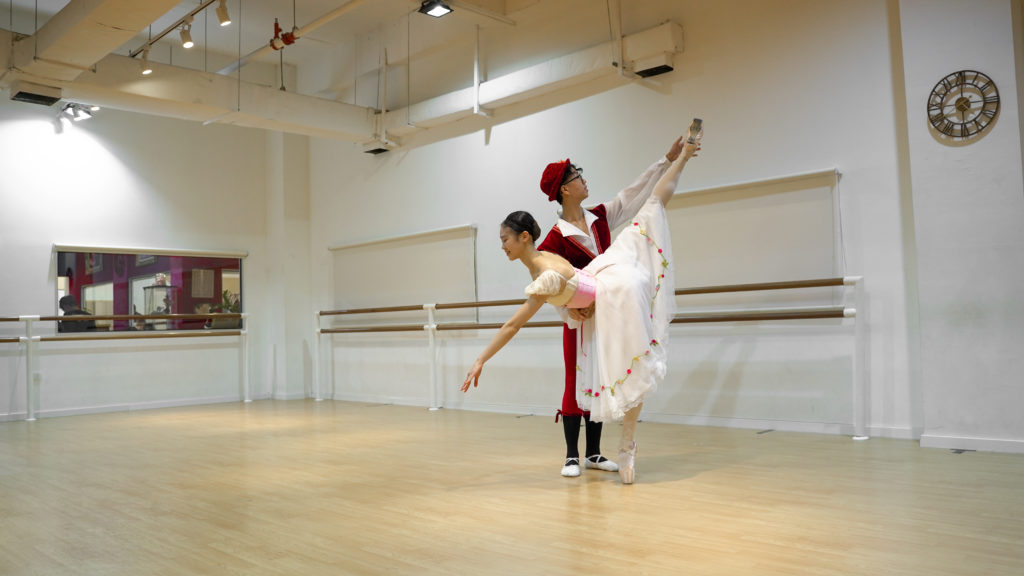 "If you are a ballet lover and already know La Fille mal gardée, you will feel very surprised as it is something different," Chung says. "And for the people who don't know ballet, you can watch it like a movie. There's a lot of drama. Something is bound to touch you."
Chung, originally from Hong Kong, set up Asia Ballet Academy to give Malaysian dancers the push they need to reach an international level. "If they want to be professional dancers, we may have the connections to fulfill their dreams. Of course, you have to work hard," Chung laughs. "When I first came to Malaysia, I was shocked that there was so much talent here. But they were thinking about this career very negatively. They thought there was no future in ballet. I felt sad, because I felt that they could be among the best internationally. That's why I started this academy, to train professional dancers. I want them to know, there is a future."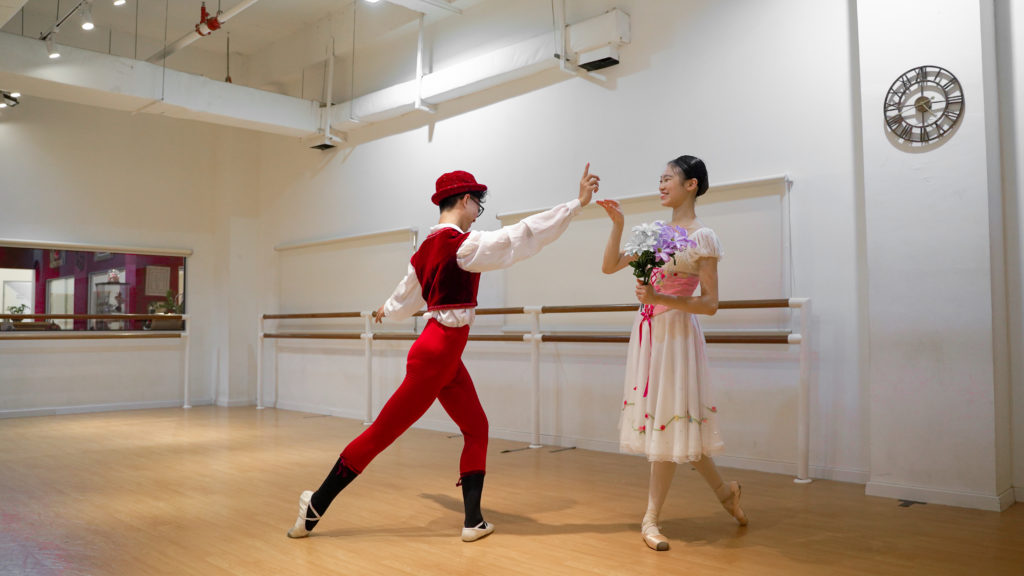 For this upcoming production, Asia Ballet Academy is collaborating with UNICEF. A total of 500 tickets sales will be donated fully to UNICEF, to support its campaign of saving children from severe malnutrition. These tickets will then be distributed to the orphanage homes. Asia Ballet Academy hopes to spread love and inspire less privileged children and hopefully make a difference in their development.
La Fille mal gardée will be showing at Stage 1 Theater, PJPAC, 1 Utama at 3pm and 8pm on Oct 15 and 16, 2022. Get your tickets here! For more information, head on over to Asia Ballet Academy's website or their Instagram and Facebook pages.
If you have a love for the performing arts, check out these other stories: