Enjoy three wildly different yet visually dazzling works of digital art at REXKL's newly opened REXPERIENCE digital art gallery.
By CHIN JIAN WEI
In the past, REXKL has hosted its fair share of arts events. However, REXPERIENCE, also known as RXP.KL, takes it to the next level, turning the former REXKL cinema hall into an immersive digital art gallery. RXP.KL opens with a bang, featuring a digital art installation comprising three immersive works.
The 8800 square feet former cinema hall is used in its entirety, with the digital art projected onto the hall's walls, surrounding the audience totally. The inaugural exhibit, Other World has three works: Annihilation by Colas Fiszman and Jonas Margraf, Yume by Fahmi Hosnan and Ashish Khilnani, and Foreign Nature by Julius Horsthuis and Ben Lukas Boysen.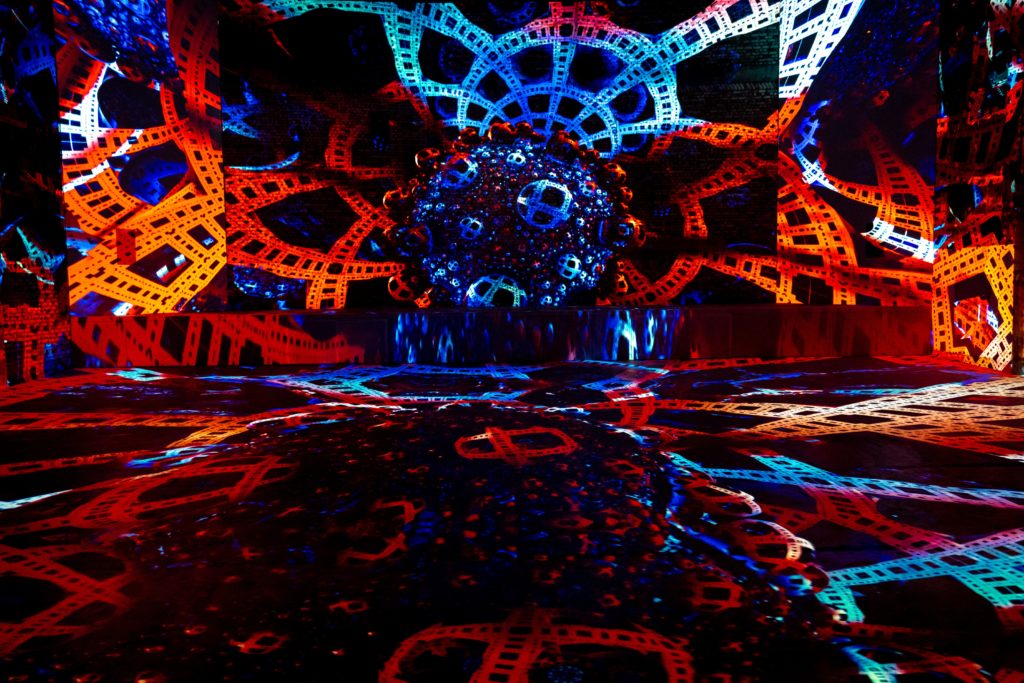 The show started with Foreign Nature, a kaleidoscopic digital art piece featuring blossoming and ever-shifting fractals. Some of the imagery is positively cosmic in nature, mind-bending vistas that bring to mind alien superstructures or perhaps the "Quantum realm" as seen in Marvel's Ant-Man movies. These computer-generated fractals are intended to be mathematical formulas paying homage to natural beauty. Boysen, the composer, compliments Horsthuis' visuals with appropriately surreal music, meant to "evoke altered states of consciousness, akin to psychonautic experiences".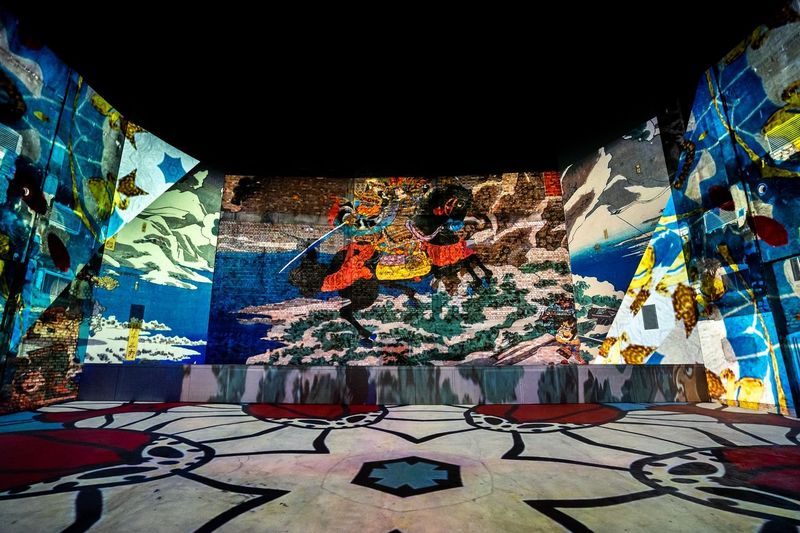 Following that was Yume. Beautiful Japanese woodblock art from centuries long past parade on-screen in an odyssey into the heart of Japan's history. Samurai, geisha, and sea creatures burst onto the big screen in explosions of colourful patterns. The artwork is all carefully selected from works that are in the public domain, such as The Great Wave off Kanagawa and Snow at Zojoji Temple, allowing for a splendid variety of imagery. A particular highlight was the gorgeous whale from Miyamoto Musashi Subuding the Whale lazily drifting on-screen surrounded by all kinds of fish. The mood of the piece was at times slow and contemplative, and at other times explosive and urgent.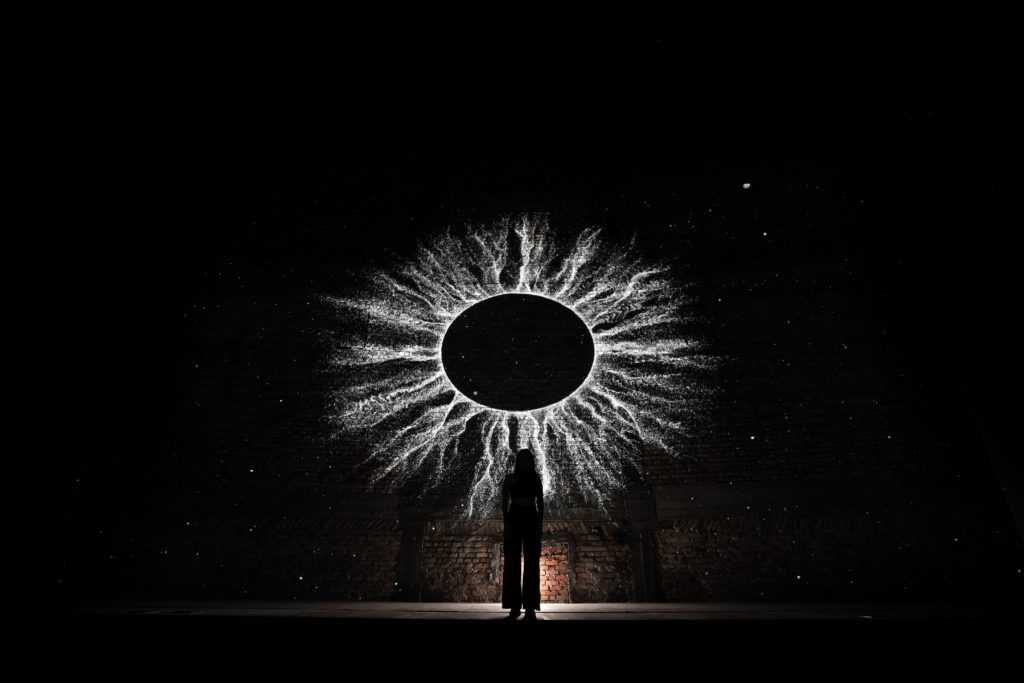 The last work was Annihilation. This was a dance performance where a live dancer performed on stage, her movements also projected in real-time onto the digital art with motion capture technology. Dance is seamlessly fused with laser lights, electronic music, and detailed 3D laser scans from the landscapes of Malaysia and Belgium to create a beautiful amalgamation of emotion and expression.
In addition to those three works, Between Worlds by Parse/Error (also known as Fabien Bouchard) is an art piece that is projected on the hall's floor. It is dubbed a generative art creation that aims to explore the relationship between humanity and nature. True to the theme, the artwork is constantly in movement, depicting organic-looking geometric shapes moving through space. Depending on the viewer, one may think of schools of fish swimming in a colourful sea, flocks of birds, or grass swaying in the wind.
Overall, this is a bold step forward in terms of the scope of digital art exhibitions. The nature of the venue allows for a deeply immersive experience, as the audience is surrounded on all sides by the art and sound.
Featured image is of Between Worlds.
Other World will be exhibited at REXPERIENCE from 20 September 2023 to 20 January 2024. Buy your tickets here, starting from RM 60. Follow REXPERIENCE on their Instagram or visit their website to keep up with the latest updates on this new digital art gallery!
To read more BASKL, click on the links below: