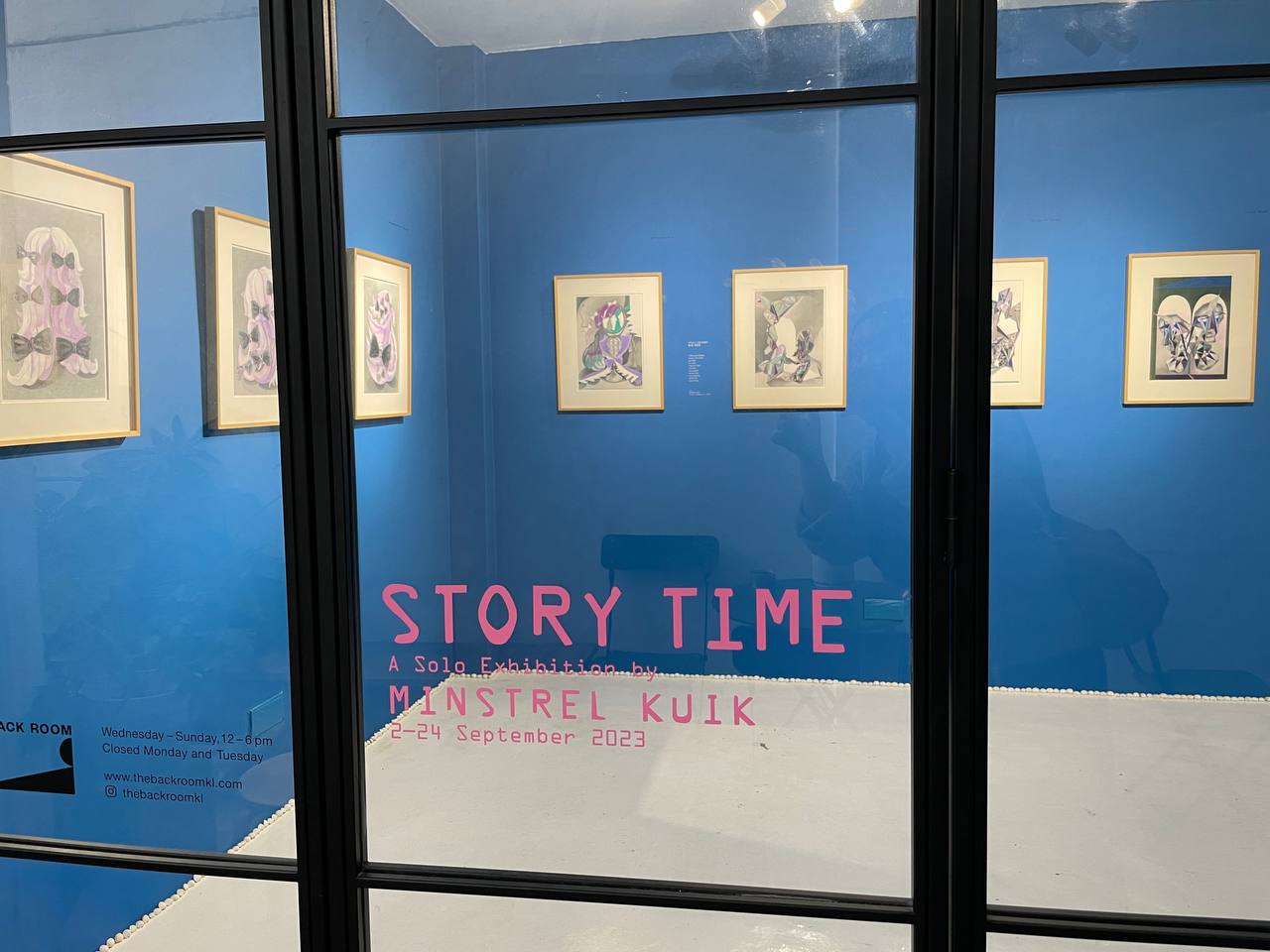 My 30-minute sit-down with Minstrel Kuik unraveled not only excerpts about her latest work, 'Story Time' but her fondness of working with different mediums and returning to her crafts in due time.
By NABILA AZLAN
During my visit to The Back Room at the Zhongshan Building in Kampung Attap, I was interested to learn that Minstrel Kuik's Story Time is a view of the artist in her transitional period. Produced in about a year, this was Kuik in her rest and relaxation mode. Mostly known for her work in photography, Kuik (47) also has her prints in poetry, textile, drawing and various mixed-media medleys.
Story Time, the artist's tenth solo exhibition, led me to learning about her favourite themes and the constant need to reflect with the help of her past notes and subjects of interest ("I have this habit of revisiting the past," she says). It was titled from a poem she wrote in 2015. Born and bred in Pantai Remis, Perak, Kuik currently resides in Kajang, Selangor where the pieces from this series were produced (in her home studio).
Here's how our conversation went:
BASKL: How long have you been an artist?
MK: I studied well into my 30s. I came back [to my home land] in 2006 and that's when I started to exhibit [my work] in various art spaces and exhibitions. You can say [I've been an artist for] about 20 years.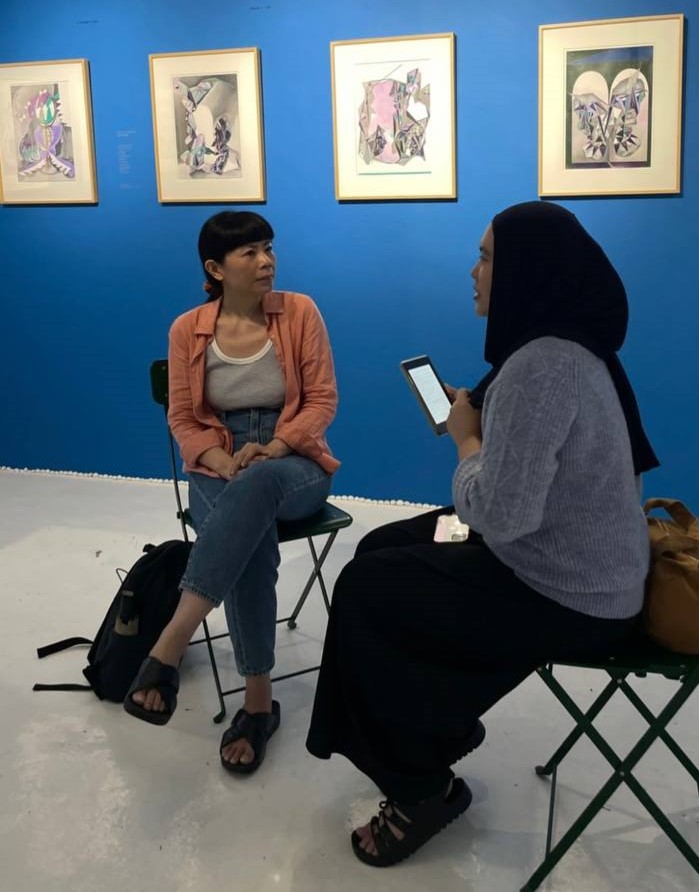 How would you describe your first exhibit?
I finished my Fine Arts education in Taiwan (Bachelor of Fine Arts in Western Painting from National Taiwan Normal University) and later resided in Paris – that's where I discovered photography and had my first exhibit in a tea house. My work was in a photographic medium and was part of a group setting. It carried a dystopian subject matter – end-of-the-world meets humanity and ecology. In the early 2000s, the atmosphere was not at all different from our current time but humans were thinking hard about the future as we're spearheading into a new century.
As photography might be the art form people would normally associate you with, cue me into what led you into [drawing for] Story Time.
Maybe it's not that obvious, but Story Time is rooted from photography, as my training (at the Ecole des Beaux-Arts de Versailles in France in Photography) led me into the method of looking closely into my subjects. I spent time in dark rooms where one would need to be good with colours, working with filters. My dark room training has given me the distinctive eye as with the photographic medium, sometimes it's tricky – what you see is what you get. Some people would say, 'This is not art.' So the question is, where does art come into play?
This series of work is the continuation of my search for the answer. Being an artist, is it enough to call yourself one according to your gestures? I wanted to know if it was possible to make art without a clear objective. It was also a challenge for me, working [solely] with imagination. With the unknown. I did sketches [for Story Time] but the real work is shown on the paper. I went into work without a visual reference. I could plan my sketches for a few days but when the shading and lines come in, I would gradually have a better idea of the forms that would emerge. Depending on the questions posed, I would choose to answer them in media I find suitable – this time, it's the turn of a modest colour pencil-and-paper combination.
[Look into] the surface where media encounter. The [colour pencil] pigments and the fibre of paper will come into contact, and you can call me the matchmaker – needing them to work together, I would have to figure out their chemistry.
Medusa is one of the leading figures here in Story Time. How did she take that role?
Last year, I began working with Greek mythology to revisit my art education years. We had to learn about it when I was a student in Taiwan because mythology is a recurrent theme in paintings. I have always loved it for its themes and concepts, what the gods and goddesses embody. We have Apollo who embodies light, Athena associated with war and wisdom. Last year, I worked with the Goddess of Memory to train my imagination; working with all kinds of memories without reproducing them. Memories are tied to our experiences but you can retell or reconstruct them.
I consider poetry as a pastime and recently I came back to a line I have written some years ago. It stated, simply, 'Medusa is blind'. I thought, maybe I can expand this. It's a theme you see often in various modes of art, and I chose to take this challenge seeing how popular she has become. Also, last year I created my Instagram and it granted me the opportunity to see how the younger females behave and portray themselves; what their aspirations are as women. This young adult transition is yet another interesting subject for me to look back into, tapping into my younger self.
I learned how to 'age' materials in order to create a story.
Walk me through the other visually-present elements in this series of work: there is an unmissable colour palette of purples and blues. How do the colours come together?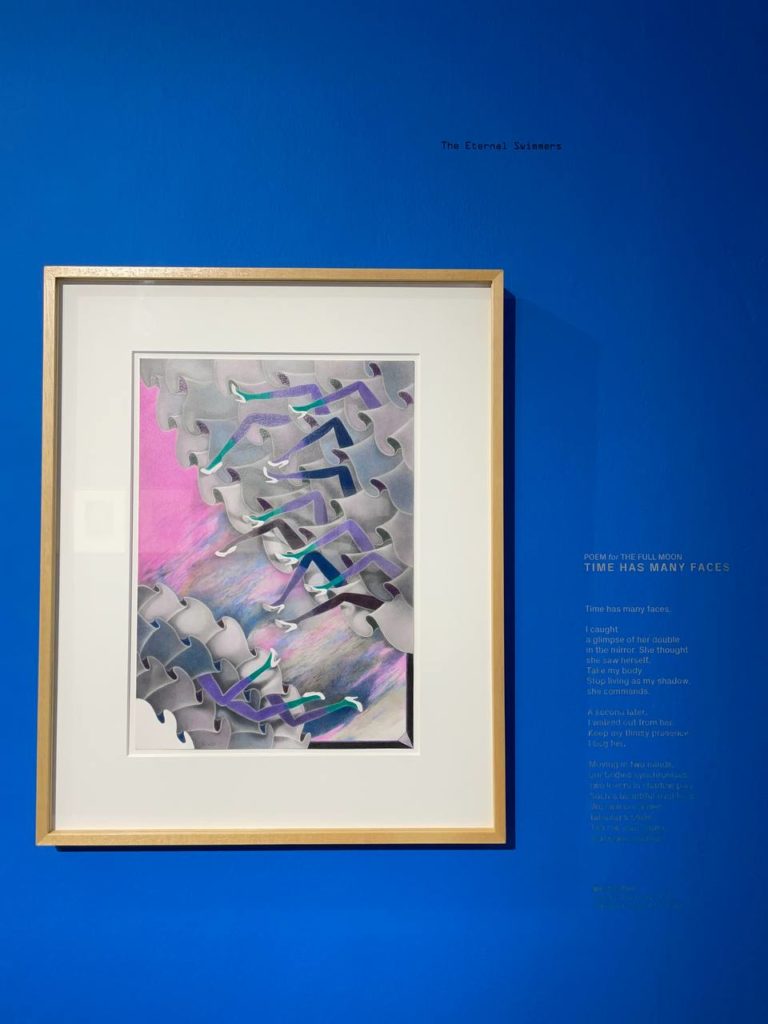 These are what I'd loosely call 'feminine drawings' – very organic, very curvy and soft. I wanted to work with purple because it intrigued me; it's a colour some women associate themselves with, a tie into femininity. Although I would call other women my sisters [and if there is a battle I would gladly fight together alongside them], I would not easily say that purple is my colour. Warm blue is more my colour. I took 'working with purple' as a challenge and came out with a palette to go with it. I was inspired by American painter, Georgia O'Keeffe from a postcard [of a reproduction of her painting] I bought from a museum. I told myself I was going to work with the limited palette she used then and there. Gradually, I added golds, coppers and blues.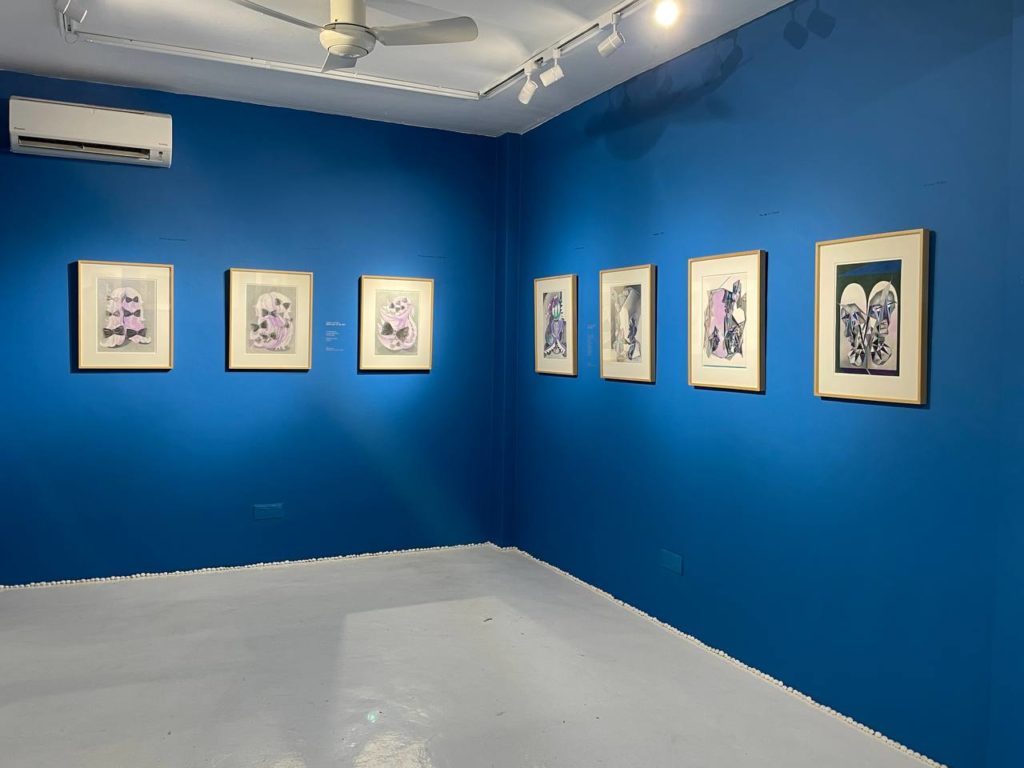 Is femininity a subject you would always go back to?
Yes, it's only natural, being one! With photography, I would normally shoot portraits of women and young girls. Given the camera, I am granted the opportunity to also zoom into the daily life – examining the light of for instance, how my gender, race and class entwine. Through editing, I am able to come up with narratives.
Who do you hope would come and experience Story Time?
I think, anyone who is curious in art [in general], image making and the representations of femininity and womanhood are all welcome. The discussions that come will be dependent on what stage they are in their lives. In my present, art is my anchor – I have been given this room to play around and record my observations. I call this my Me Time – I can just sit quietly in a space, pour myself out on paper with a pencil.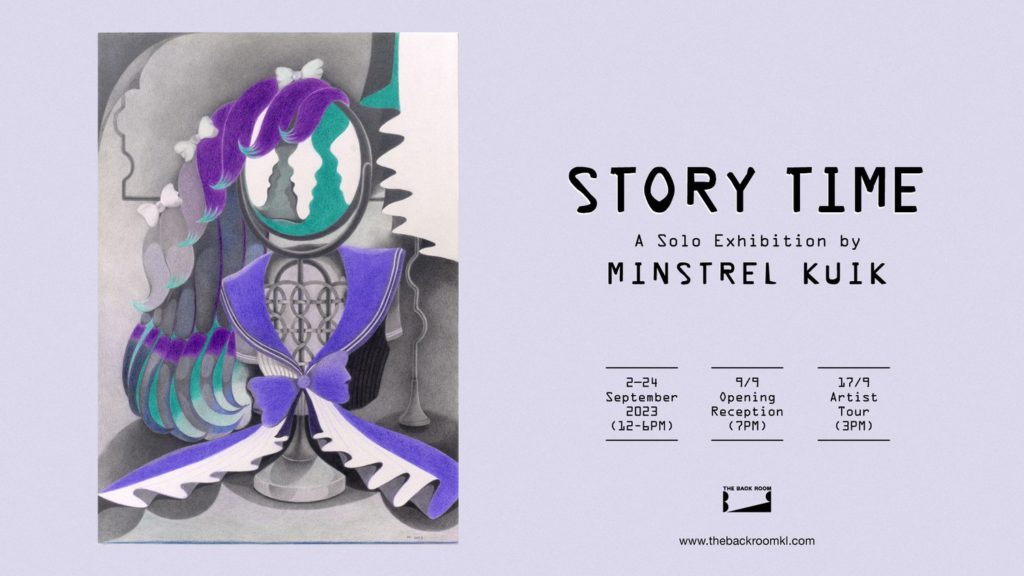 Learn more about Story Time here. The exhibit at The Back Room ends on Sept 24, 2023.
Read more stories like this on BASKL via the links below: