Here are some suggestions of what to do for fun in the Klang Valley area for Christmas week.
By CHIN JIAN WEI
'Tis the season to be jolly! Once again, Christmas is right around the corner, bringing with it the sound of carols and the scent of Christmas cake! If you're thinking of spending this Yuletide season away from your cosy home, here are some ideas to keep you and your loved ones in good cheer.
Christmas at Changkat Festival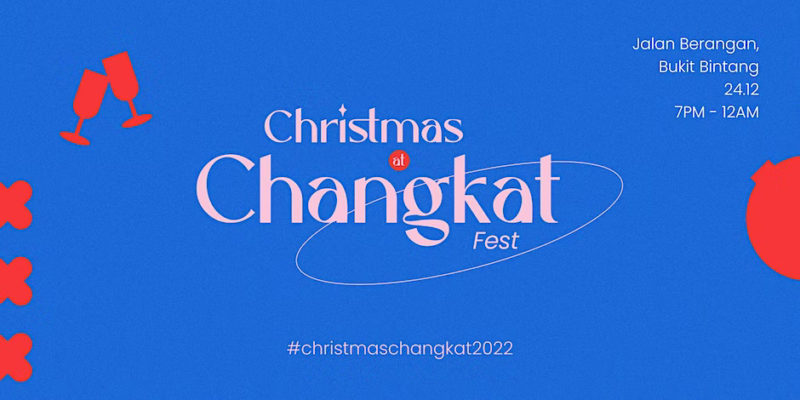 Date: 24 Dec 2022 (Saturday)
Time: 7pm to 12am
Venue: MOV Hotel, Jalan Berangan, Bukit Bintang, Kuala Lumpur
This Christmas, the neighbourhood of Changkat is welcoming guests to a series of activities to enjoy themselves and also indulge their artistic sensibilities. Over 3 locations, 5 hosts have curated an immersive experience: workshops, pop-up booths, food, cocktails, full access to the most eclectic art in Ur-Mu art museum, and a live band performance serenading you with Christmas carols. Find out more and buy your tickets here!
iNYALA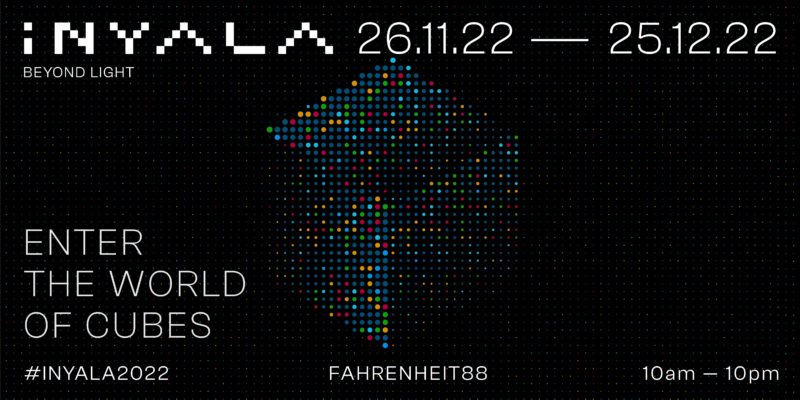 Date: 26 Nov (Saturday) to 25 Dec 2022 (Sunday)
Time: 10am to 10pm
Venue: Ground Floor Atrium of Fahrenheit88 Mall. 179, Jalan Gading, Bukit Bintang, Kuala Lumpur
If you're looking for a different kind of Christmas light, check out this new media art exhibition, assembled by a team of digital and music artists, architects, university students and engineers. The exhibition boasts 17 cutting-edge art installations in LED display cubes that will take audiences on a journey to a world of sights and sound, where art, technology, and data meet. iNYALA 2022 will hopefully encourage viewers to imagine new ways of thinking and a transformed, better world. There will also be a synchronised, hourly multimedia show, where all the art installations will be accompanied by music in an interactive audio-visual experience. Click here to learn more about the exhibition!
Desa ParkCity's Nordic Lights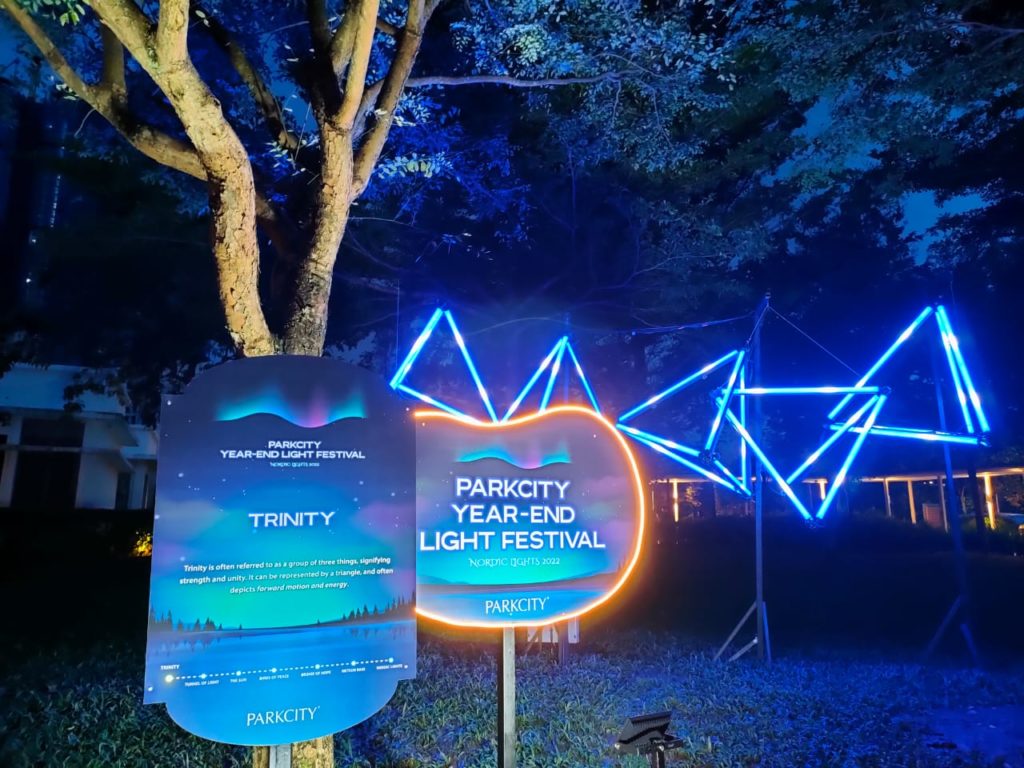 Date: 10 Dec 2022 (Saturday) to 1 Jan 2023 (Sunday)
Time: Open 24 hours, best visited after 7pm
Venue: Desa Parkcity, 52200 Kuala Lumpur, Federal Territory of Kuala Lumpur
Living in Malaysia, our Christmas night skies are usually cast in featureless black. If you have ever envied the countries in the far north for their Northern lights, treat yourself to something different this Christmas and visit Desa ParkCity. There are 7 unique touchpoints, which are the Tunnel of Light, The Sun, Birds of Peace, Bridge of Hope, Meteor Rain, Trinity, and the Nordic Lights light show. Each attraction has its own unique message behind the pretty lights, for example, the pictured installation, Trinity, represents strength and unity. After you get your aesthetic shots for Instagram, check out the Christmas pop-up stores that dot the park; you might find something that catches your eye! Head on over to Desa ParkCity's Instagram page to see more!
Eslite Spectrum KL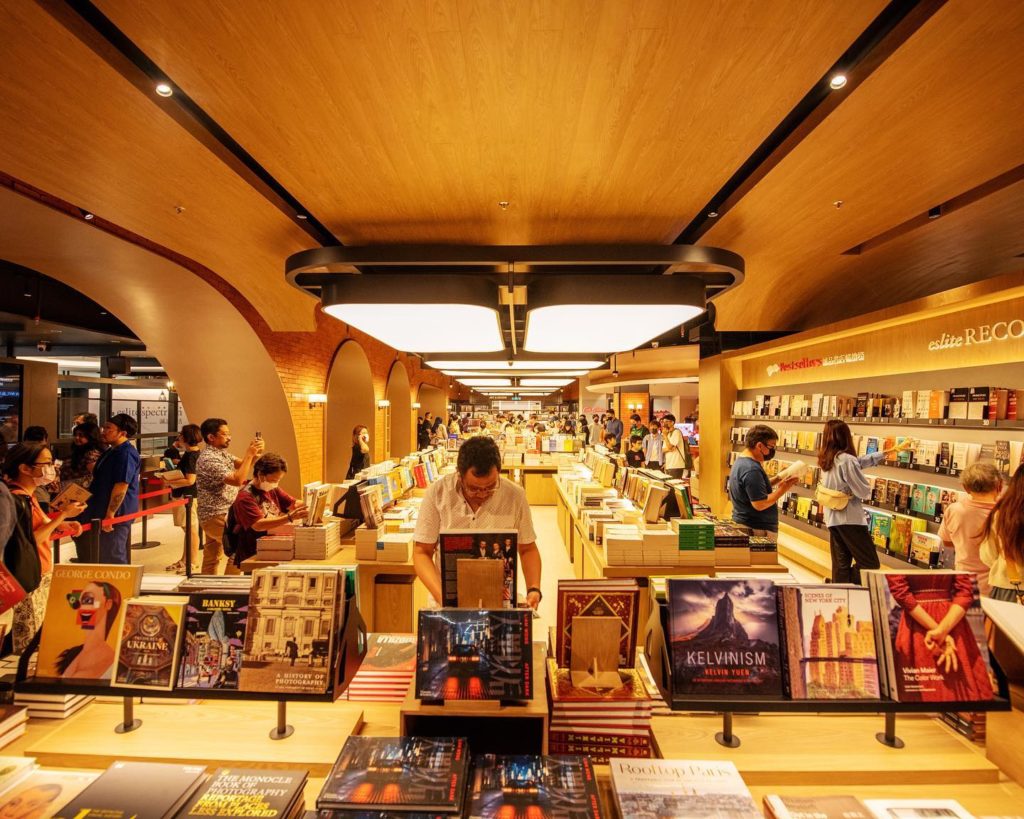 Venue: The Starhill, 181, Bukit Bintang St, Bukit Bintang, 55100 Kuala Lumpur
Time: 10am to 10pm
Praised by CNN as one of the coolest department stores in the world, the famous Taiwanese bookstore and department store has just opened in Malaysia. Boasting far more than just books, the store is also occupied by cafes, fashion, arts and crafts, stationery and gift items. Taiwanese architect Powen Hsiao and Malaysian design brand Loka Made have collaborated on the bookstore's structure and interior design, bringing to life the literary theme of novelist Italo Calvino's classic Invisible Cities. The bookstore is divided into four themes accordingly: City of Arches, The Floating City, City of Rippling Waves, and City of Eternal Day. Also, a whopping 30 arts and culture events have also been planned to take place within the store's opening month. See more at The Starhill's Instagram page!
Van Gogh Alive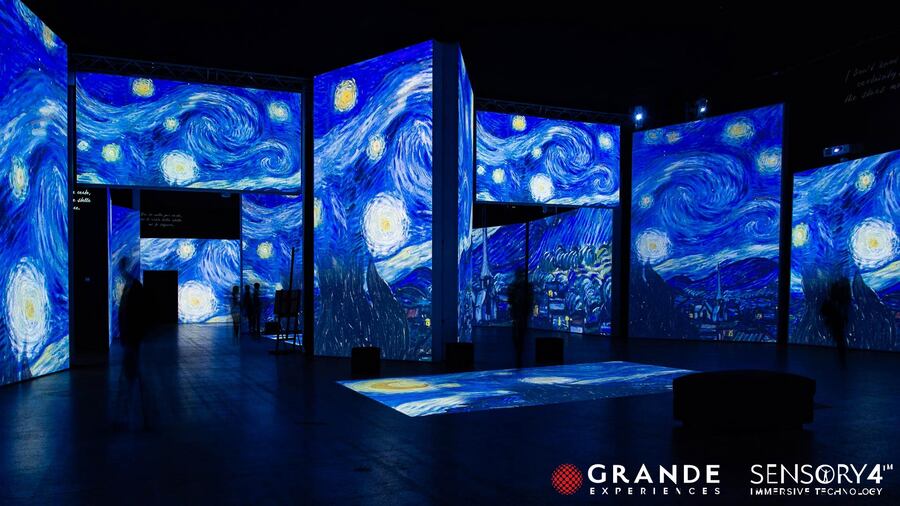 Date: 17 Dec 2022 (Saturday) to 16 March 2023 (Thursday)
Venue: Pavilion Bukit Jalil, 2, Persiaran Jalil 8, Bukit Jalil, Kuala Lumpur
Time: 10am to 10pm
Even if you're not the most knowledgeable of art scholars, you would have definitely heard of Vincent Van Gogh, the famous artist behind such beautiful paintings as The Starry Night and Sunflowers. This long-awaited multimedia art exhibition celebrating his art has finally arrived in Kuala Lumpur. In this exhibition, you don't just stand still and silently observe Van Gogh's classic paintings. You experience them through a vibrant kaleidoscope of light, colour, sound, and even fragrance. Learn more and get your tickets here!
Featured image is from Desa ParkCity's Nordic Lights.
Read more stories by clicking on the links below!