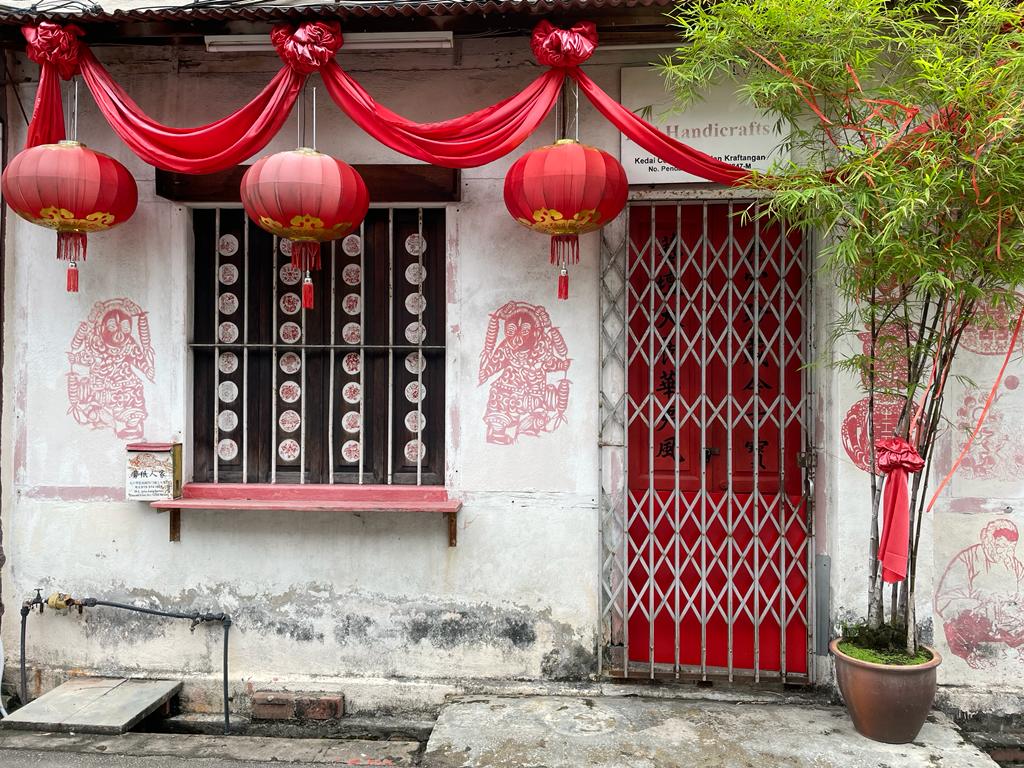 A feast for the eyes for those hoping to have a more artistic tour of Melaka's Chinatown.
By CHIN JIAN WEI
Jonker Street, sometimes known as Jonker Walk, is a bustling street within Melaka's famous Chinatown. Attracting countless tourists every day, the area is a well-known hotspot for visitors hoping to immerse themselves in Melaka's art and culture scene. Many local artists have set up practice there, colouring in a corner of Chinatown with their own personal style. Here are just a few places you can check out the next time you find yourself in the area. One piece of advice: a lot of these shops are open only on weekends, despite what Google might have you believe!
Red Handicraft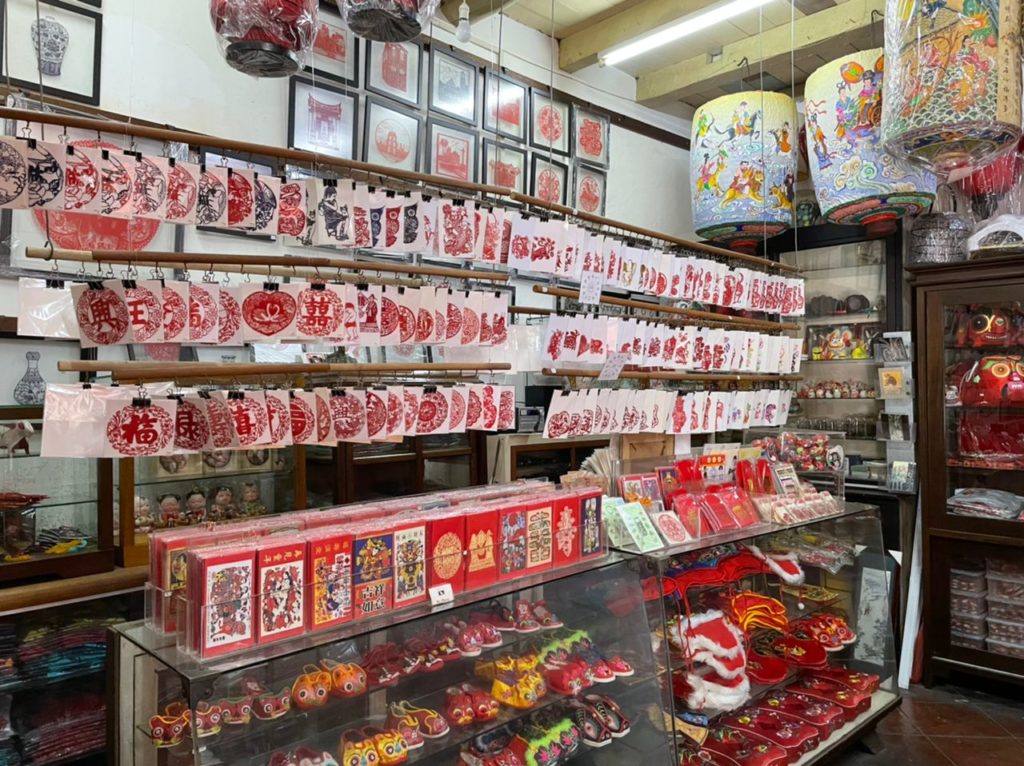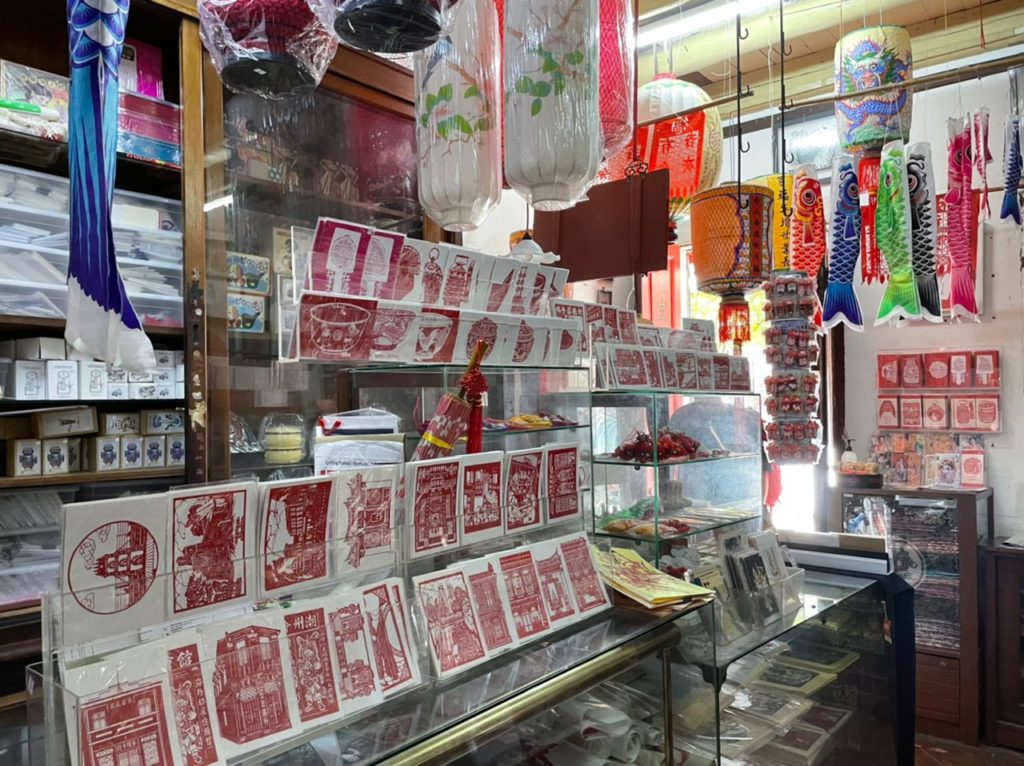 Red Handicraft is a little shop selling handicrafts in the style of Chinese paper cuttings. These intricate designs convey the complexity and beauty of this traditional art form. You can find a wide range of products here, from postcards to tote bags. As you may have noticed from the pictures, other traditional Chinese art products like paper lanterns and children's shoes can also be found, so there should be something to interest everyone!
Address: 30c, Jalan Hang Kasturi, 75200 Melaka
Social media: Facebook
Hueman Studio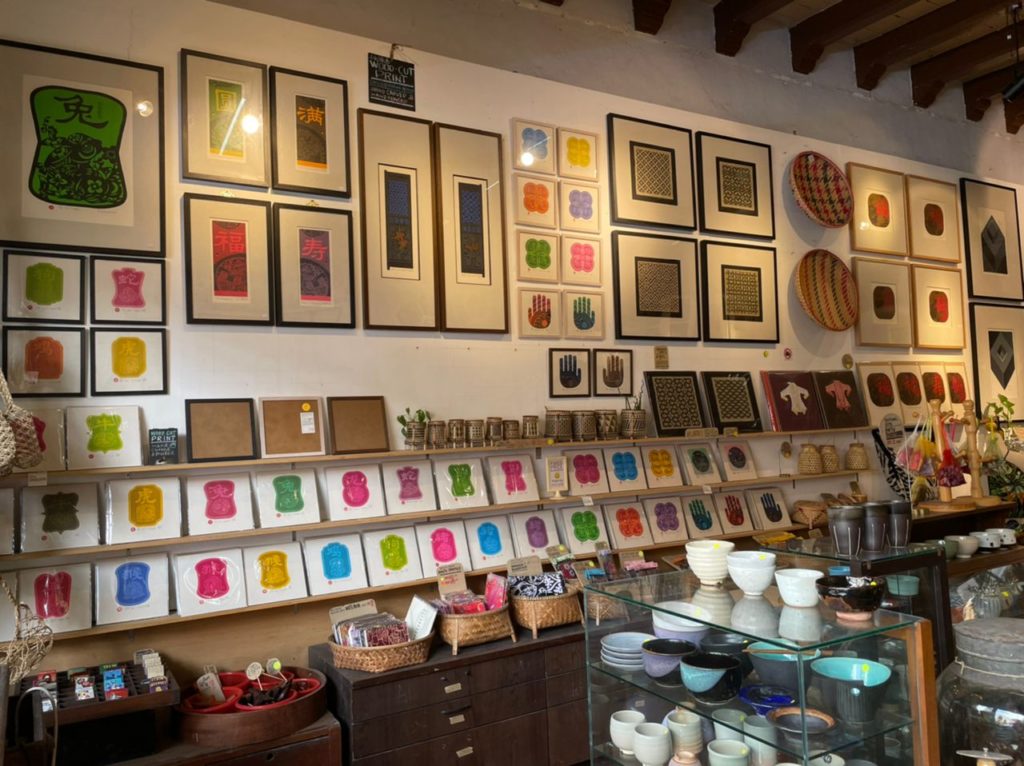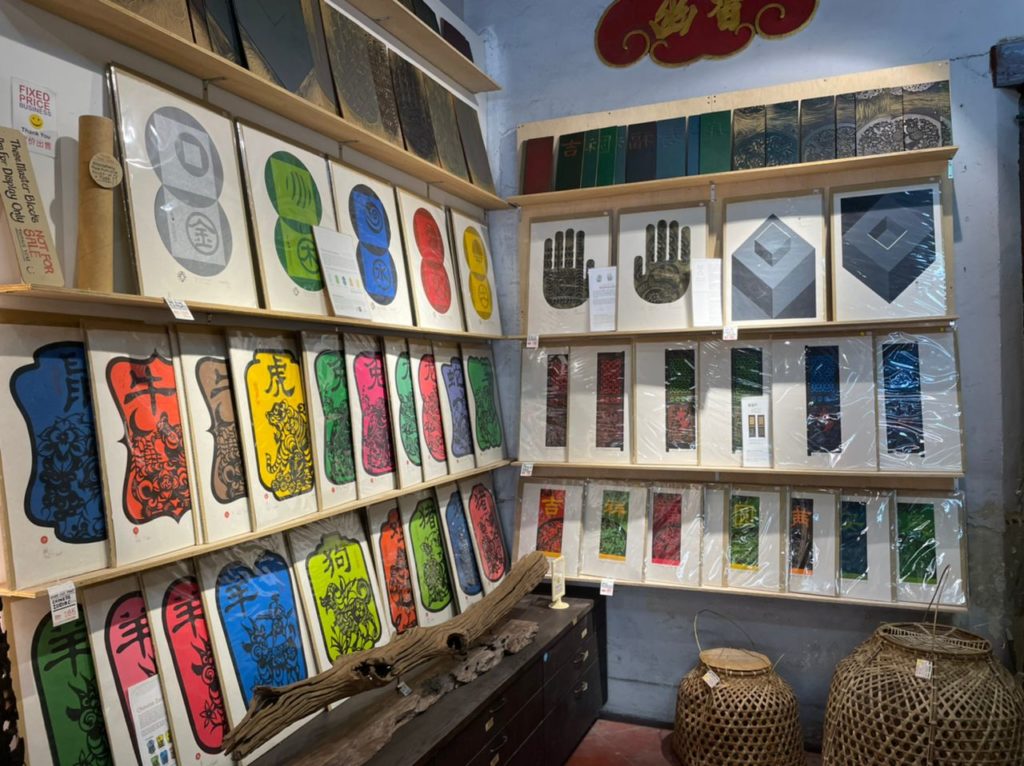 Hueman Studio is known for its modern take on traditional Chinese woodblock prints. Possibly dating back to the 3rd century, it is an ancient art form that is carried out by carving a wooden block to only leave the desired surfaces and lines at the original line. These surfaces and lines are then inked and pressed onto the textile or paper. The owner of the shop, Kooi Hin, makes these himself, printing the beautiful designs onto jewellery, canvas and textiles. Other than that, Hueman Studio also sells handicrafts made by indigenous artists, such as woven pouches from the Mah Meri and Temiar folk.
Address: 105, Jalan Tun Tan Cheng Lock, Taman Kota Laksamana, 75200 Melaka
Social media: e-mail address: huemanstudio@yahoo.com
Orangutan House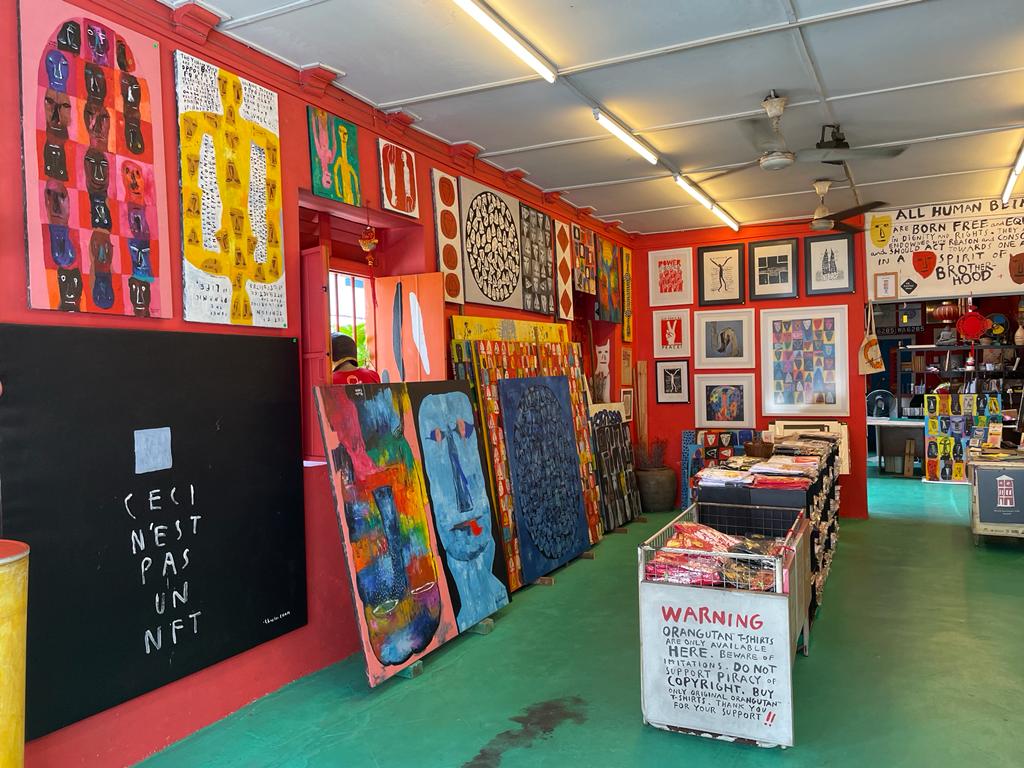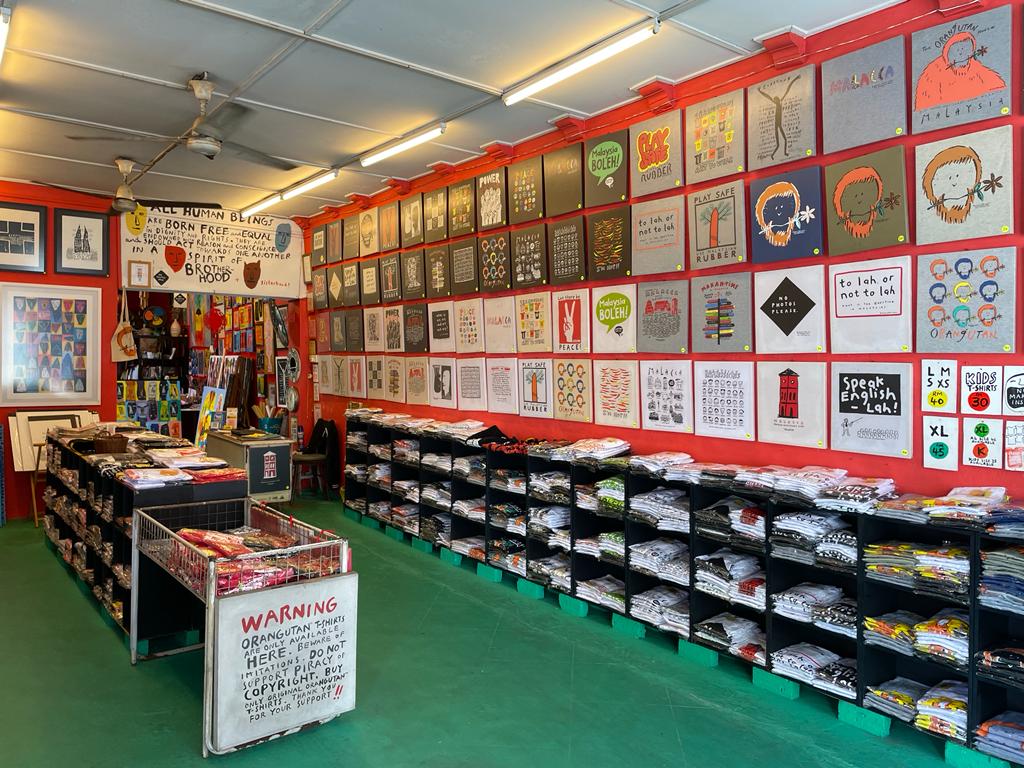 Orangutan House is the studio-gallery of Charles Cham, whose unique and playful art style is truly inimitable. His art is often surreal and evocative, incorporating distorted human faces to memorable effect. The T-shirt designs are considerably more whimsical and playful, often poking fun at uniquely Malaysian concepts. You'll recognise the shop by the huge orangutan painted on the side of the building. Walk in, admire the art, and maybe pick up a T-shirt or two for a unique souvenir.
Address: 59, Jalan Hang Jebat, 75200 Melaka
Social media: Facebook, Instagram
Jehan Chan Art Gallery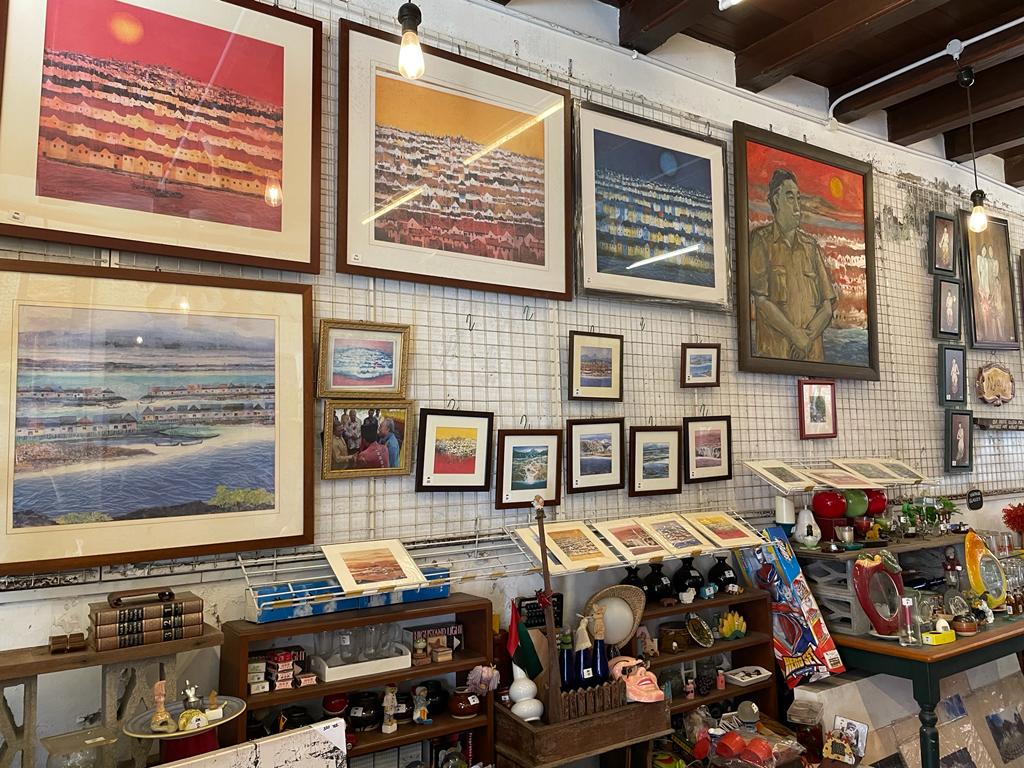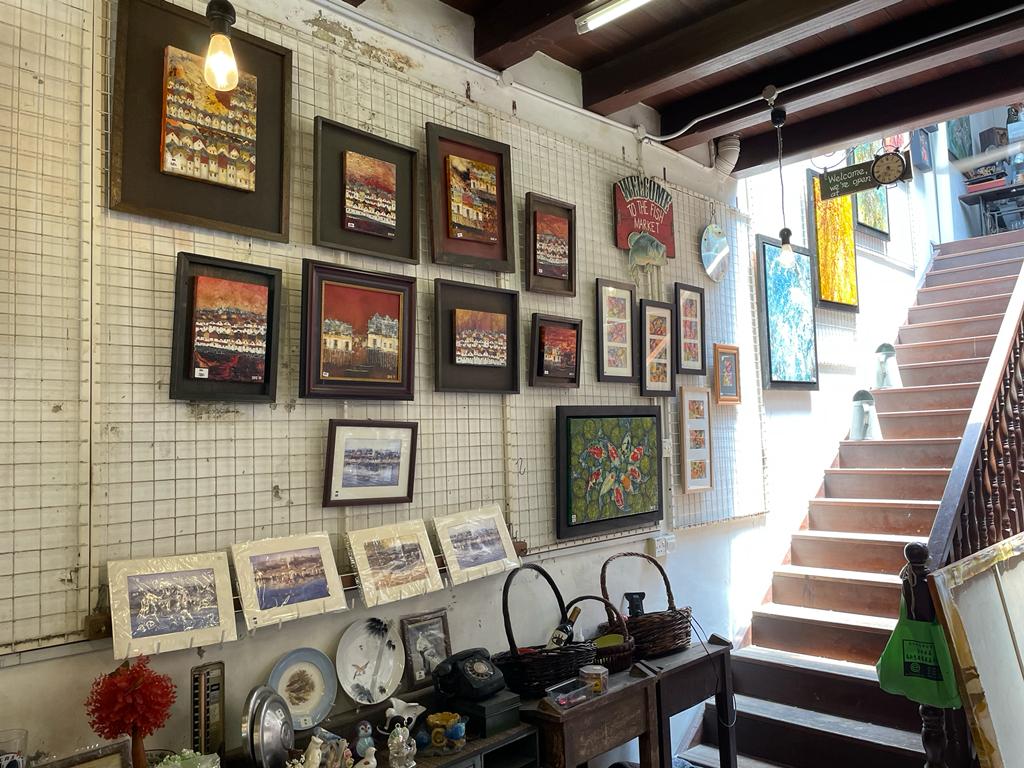 Jehan Chan Art Gallery showcases a variety of art produced by local artists. Perhaps the most stunning series of paintings in the gallery are the ones depicting a highly stylised and surreal version of Melaka's Chinatown (the paintings in the top left corner of the left picture). The gallery was founded by Jehan Chan in 1990, but after his passing in 2011, it is now managed by Jehan's daughter Dawn, and her husband David Koh, who is a formidable artist in his own right. You can buy the original art, or prints of them, at this gallery.
Address: 73, Lorong Hang Jebat, 75050 Melaka
Social media: Facebook, Instagram
Tham Siew Inn Artist Gallery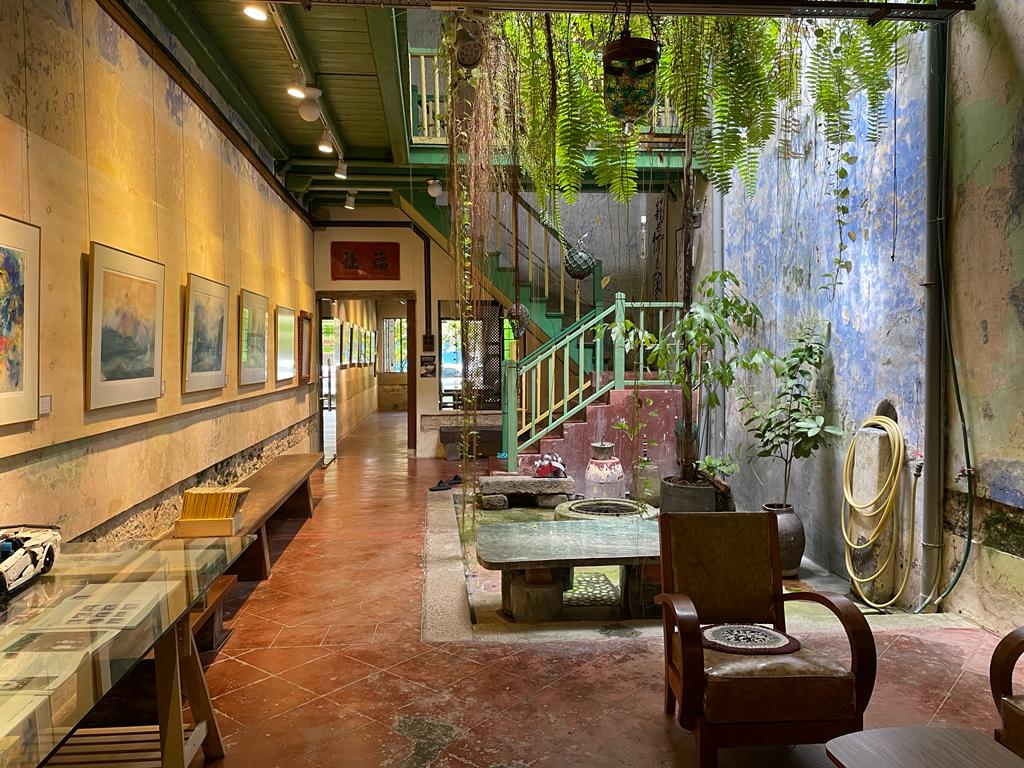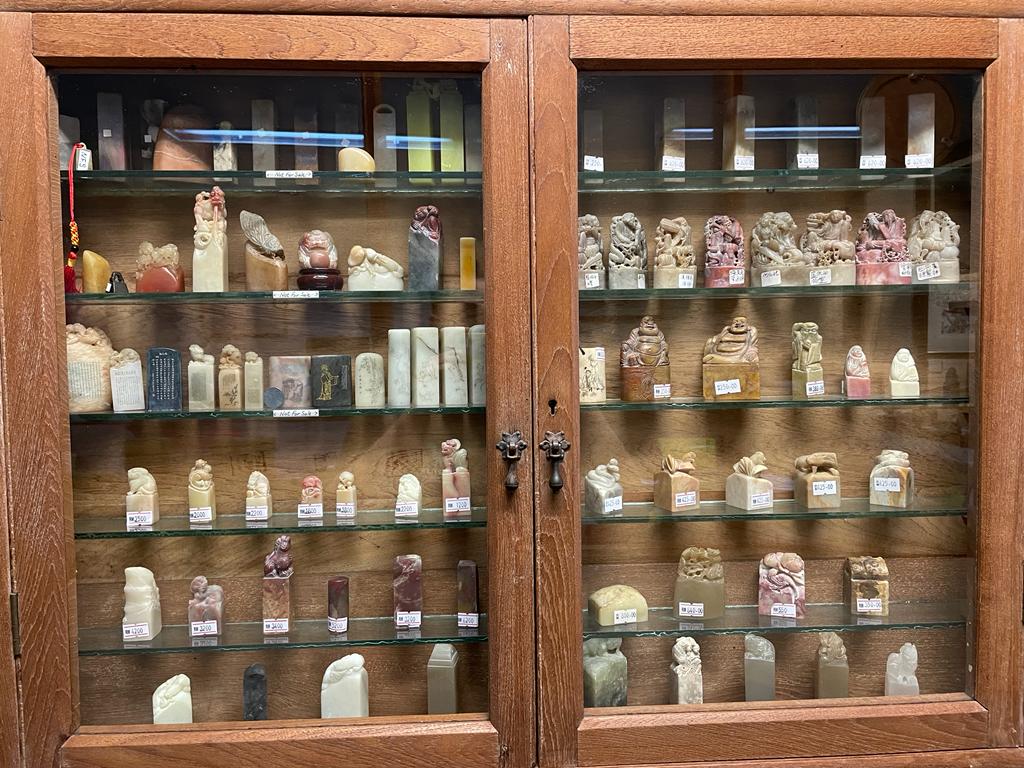 Founded by Tham Siew Inn and his sons in 2001, the expansive gallery and studio consists of over 100 pieces of artwork ranging from those made in ancient times to contemporary work. Beautiful watercolour and acrylic paintings adorn the walls, and you can buy some prints or postcards of works that catch your eye. Of particular interest to those interested in traditional Chinese art, there is a collection of Chinese seals by artist and seal engraver Tham Ze King, with most available for purchase by customers. In times past, these seals were used in lieu of signatures for documents, contracts and art. As you can see from the picture on the right above, the seals are highly ornamental, very much objets d'art in their own right.
Address: 49, Jalan Tun Tan Cheng Lock, Taman Kota Laksamana, 75200 Melaka
Social media: Facebook, website
Kim's Fine Art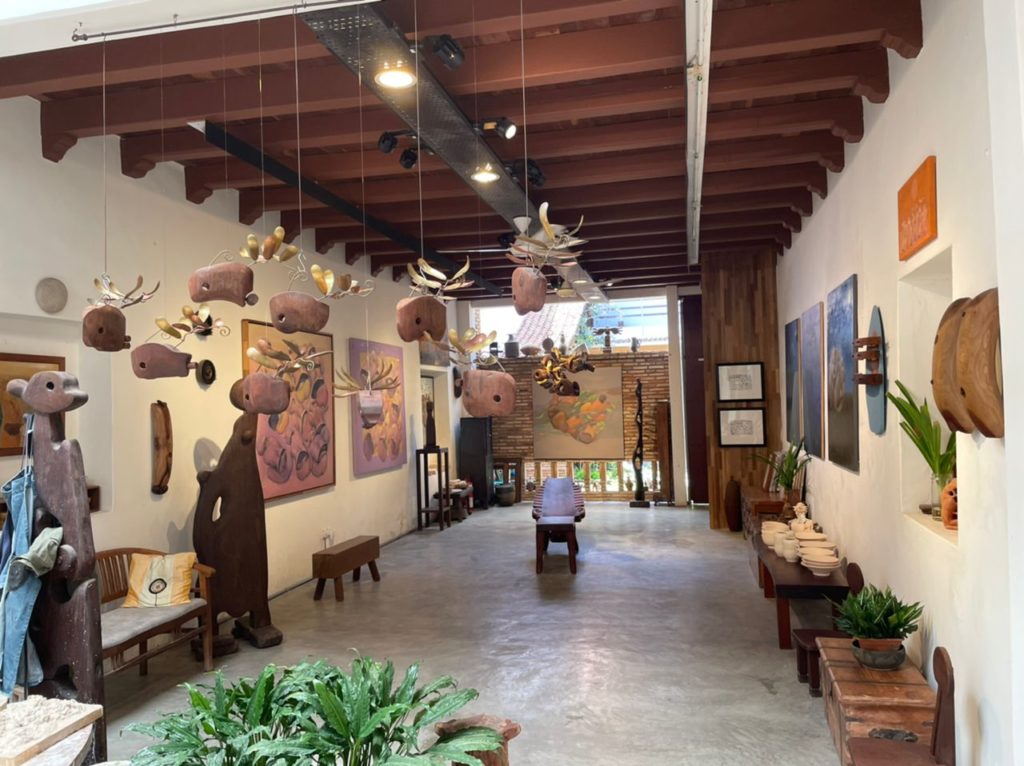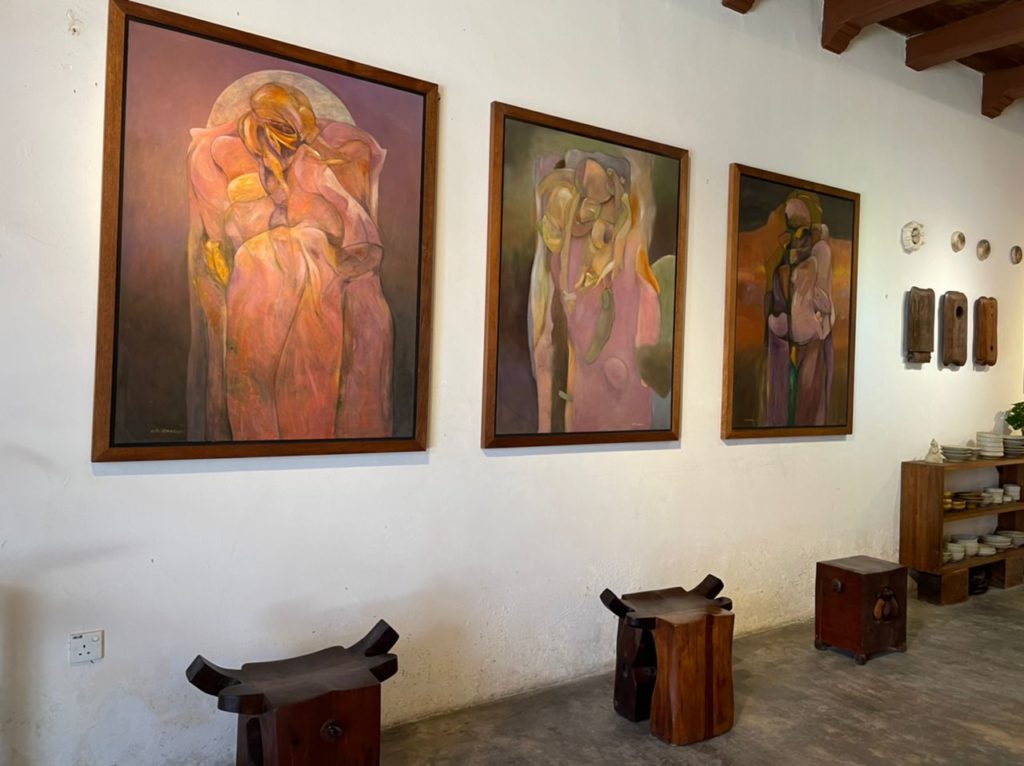 Kim's Fine Art displays a variety of paintings and sculptures that leave a memorable impression with their fleshy, organic, and rounded aesthetic. Kim Chong, the artist behind the works, has also created a unique range of "furniture as sculpture" out of repurposed wood from old houses, sculptural in form and personal in design, which is on display in the gallery.
Address: No. 140, Jalan Tun Tan Cheng Lock, 75200 Melaka
Social media: Facebook
After all that sightseeing, why not stop for a bite to eat? BASKL's got you covered for that too, check out our list of recommendations here!
Featured image is of Red Handicraft.