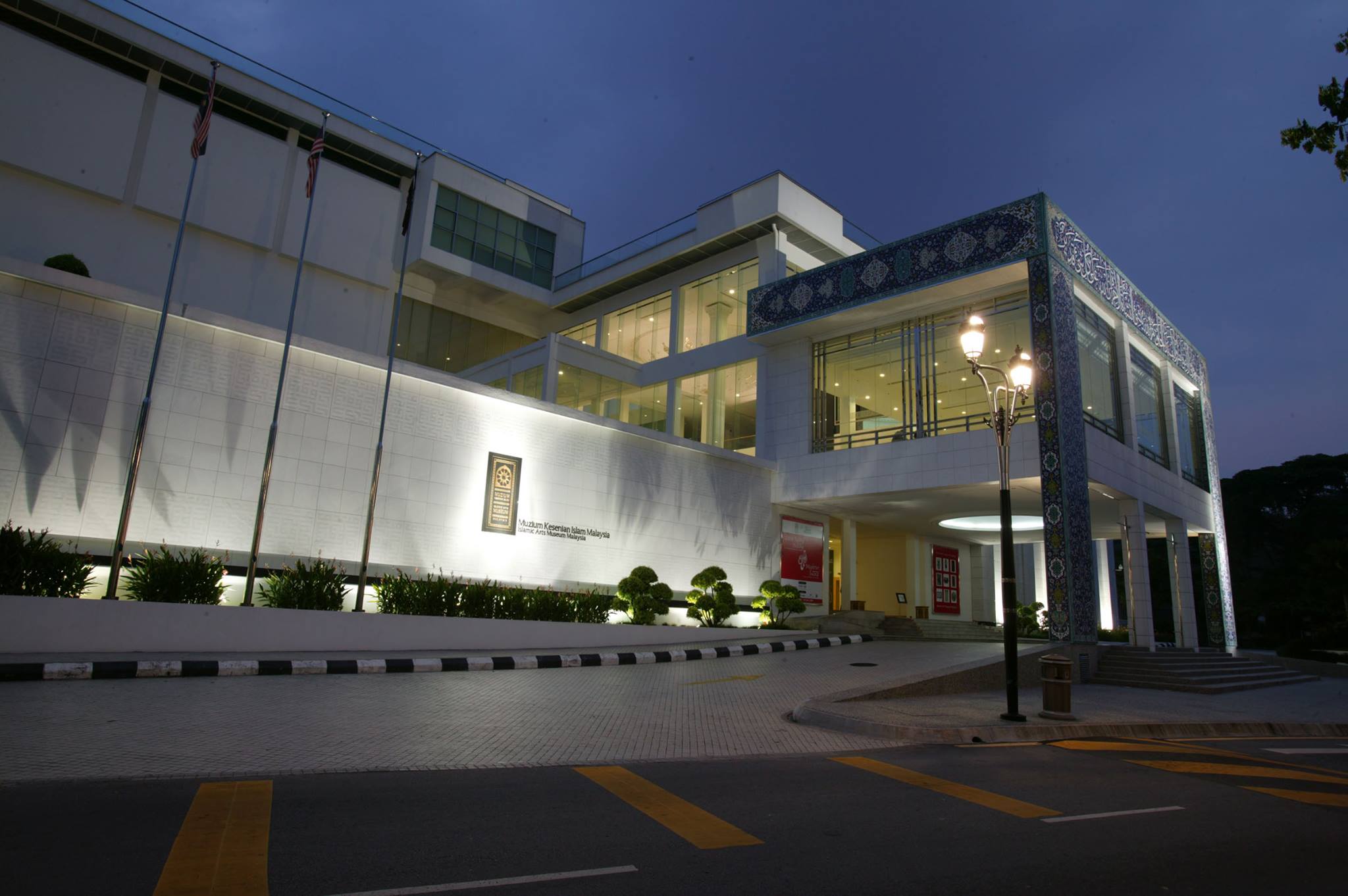 Take a peek at some of the most interesting exhibits within the walls of the Islamic Arts Museum.
By CHIN JIAN WEI
Traditionally non-representational, geometrical forms, often incorporating plant-like designs, appear frequently in Islamic art. Stylised and intricate, one can easily get lost in the beautifully spiraling and twisting designs.
Founded in 1998, the Islamic Arts Museum is the largest museum of Islamic arts in South-East Asia and boasts over 7000 artefacts from throughout the Islamic world. The quality of the exhibits and the wealth of information within is top-notch. Twelve gallery spaces are spread out over two levels, with galleries dedicated to Architecture, the Qur'an and other Manuscripts, and one gallery each consisting of Islamic art of Indian, Chinese and Malayan origin. On level two, you will find galleries displaying Arms and Armor, Textiles, Jewellery and Coins. Other than that, there are also three galleries that are categorised by their materials, namely Metal, Wood, and Ceramics.
Stepping inside the museum, one is struck by its size. The entrance hall is clean, spacious and elegant in its stark whites and blues. This sets expectations as to the quantity of the exhibits, expectations that this museum not only meets, but exceeds. Art lovers and history buffs can easily find themselves spending an entire afternoon taking in everything the museum has to offer; but if you're pressed for time, here are some of the more interesting ones that you definitely should not miss.
Chinese Islamic calligraphy
The most modern series of works on this list, dating back to just the mid-20th century, these artworks are fascinating for how they seamlessly blend Islamic calligraphy with traditional Chinese art while retaining the exquisite beauty that makes each art form beautiful. The Sini script (a calligraphic style used in China for the Arabic script), written here to convey religious meaning, is arranged into patterns that are also laden with meaning in Chinese culture. For example, the lotus flower is a symbol of untainted purity and beauty, while the peach is a symbol of longevity.
Mughal miniature paintings
These paintings are a masterclass in technical skill and the steady hand of the painters. An abundance of detail is packed into works the size of postcards. Under the patronage of the 16th century Mughal emperors, these paintings were produced to record the achievements of their imperial patrons, depicting scenes from courtly proceedings or hunting expeditions. Make sure you step in close to the paintings so you don't miss any detail!
Family Tree Art
These 18th and 19th century scrolls of Ottoman Turkish origin were used to record genealogy. They are immediately striking for the neat and organised way the genealogy of generations of people are recorded and archived. Unmistakably Islamic, the geometric patterns and intricate calligraphy are stunning.
Islamic Cartography and Anatomy Studies
Science and art flourished during the Islamic Golden Age, when Muslim scholars and artists made vast progress in many fields such as medicine, mathematics and astronomy. The pictures above show a map of the known world, and a diagram and a lacquer figurine depicting human anatomy. These artefacts provide an intriguing glimpse into the kind of scientific understanding possessed by Islamic society centuries ago. Also in the museum are notebooks and manuscripts dedicated to the study of various subjects like chess or horses.
Weapons
Of course, no history museum is complete without exhibits of weapons. A vast variety of weapons, from the iconic Keris used by Malay warriors, to luxurious jewel-encrusted maces used by the Ottomans, this museum has got them all. You can even find antique firearms decorated with Islamic art. Some weapons look more decorative than practical, but their beauty is undeniable.
Islamic Architecture Miniatures
Perhaps the most impressive section of the museum is the Architecture gallery, with miniature recreations of some of the world's most famous and beautiful Islamic buildings. The world-famous Masjid al-Haram and Taj Mahal are recreated here, where you can get a close look at the beauty of their form taken in totality. Other buildings, less famous but just as stunning to behold include Egypt's Ibn Tulum Mosque, Uzbekistan's Po-i-Kalyan, and the United States' Dar al-Islam mosque of New Mexico.
The museum is open daily from 9.30 am to 6pm. For more information, you can visit the Islamic Arts Museum's website and Facebook page. Featured image taken from the Islamic Arts Museum's Facebook page.
For more BASKL, check out the stories below: