Jump into the engrossing hobby of board games with these recommendations!
By CHIN JIAN WEI
It's International Tabletop Day today! This day celebrates the wonderful hobby of tabletop and board games. If your only experience with board games is with Monopoly and UNO, you have only scratched the surface of this fun-filled hobby. In recent years, there has been an increase in places where you can go to play board games with your friends and family. Here are some of the cool places you can visit in the Klang Valley.
Vivae Board Game Cafe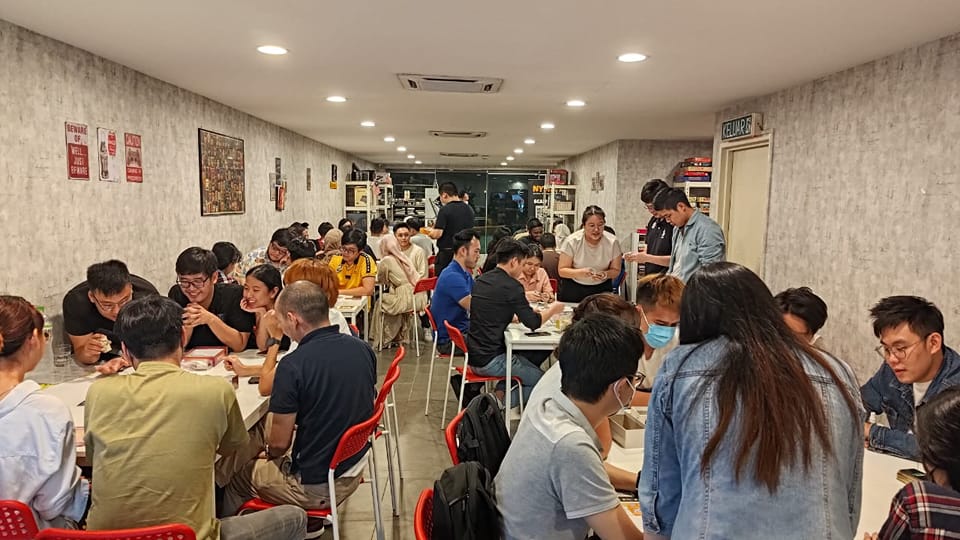 Located in Damansara Utama with its wealth of cafes and restaurants, Vivae is the perfect place to go after dinner for drinks and board games. Other than just board games, they also sell trading card games and tabletop miniature game products, such as Magic: The Gathering and Warhammer 40,000.
Opening Hours: Monday to Saturday 2pm to 12am, Sunday 2pm to 10pm.
Address: 18/A, Jalan SS21/62, Damansara Utama,, Petaling Jaya
Instagram: @vivae_boardgame
Meeples European Board Game Cafe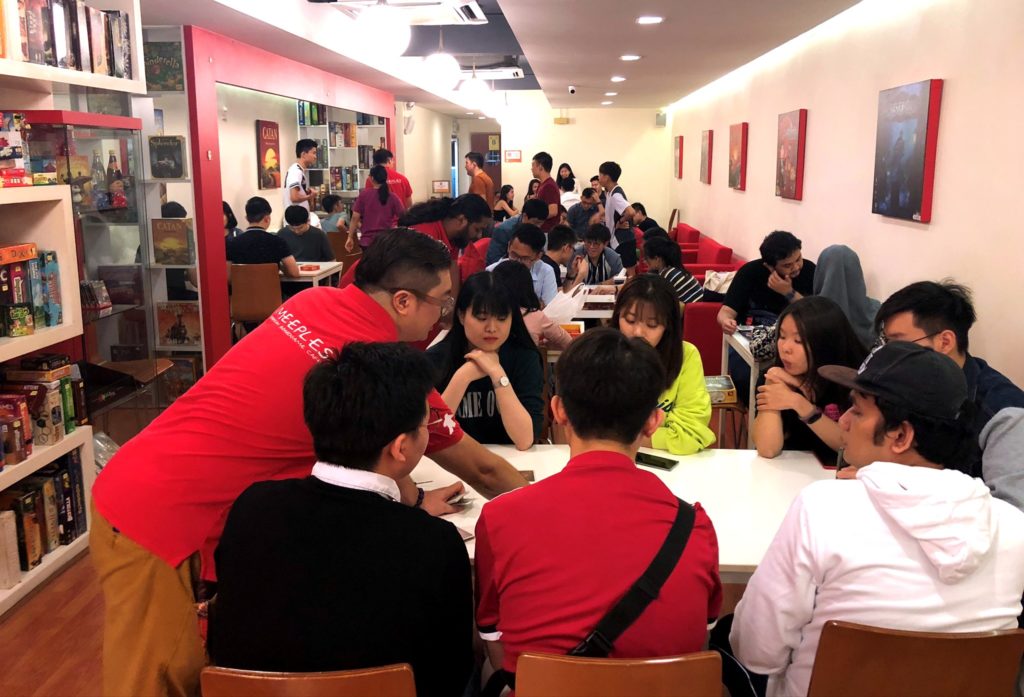 Carrying products from over 100 publishers, Meeples is Malaysia's biggest provider of board games. You'll be spoiled for choice here! Their red sofas are also comfortable and the nutella milkshake is recommended.
Opening Hours: Tuesday to Sunday 5pm to 12am
Address: 64-1, Jalan SS15/4D, 47500 Subang Jaya, Selangor
Instagram: @meeples.my
Boardgame Depot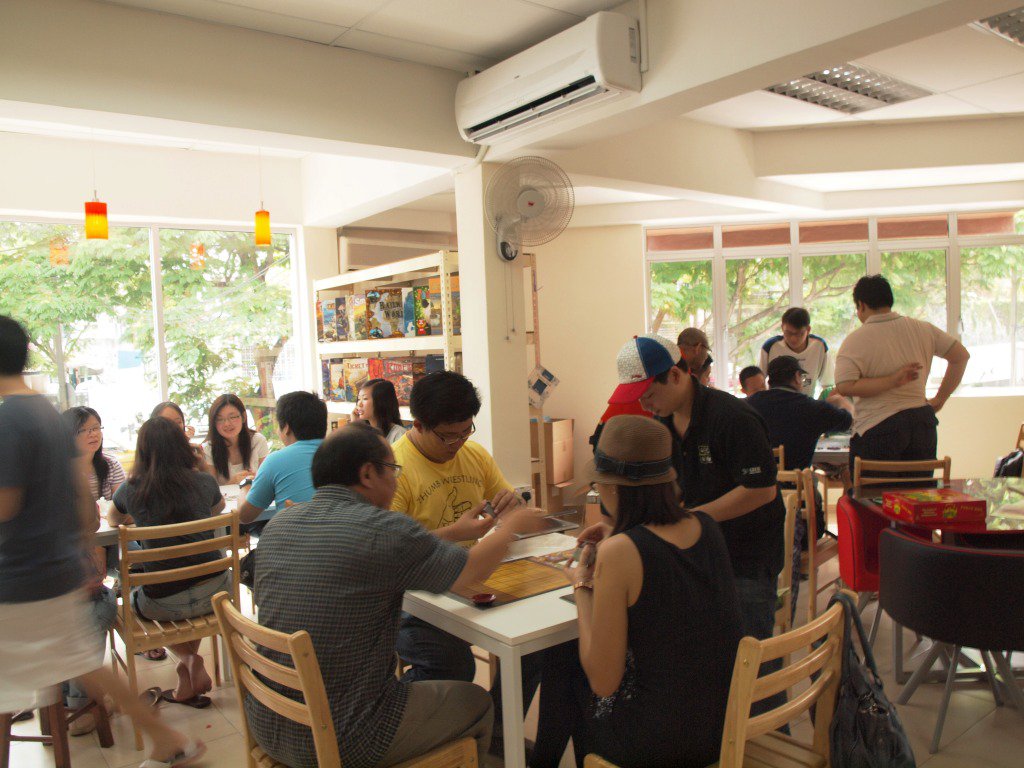 With over 300 European board games, there's plenty to choose from here in this cozy cafe. Plus, this shop sells secondhand English books so you can do some shopping in between games.
Opening Hours: Saturday to Sunday, 12pm to 6pm
Address: 16, Lorong Ara Kiri 3, Lucky Garden, 59100 Bangsar, Wilayah Persekutuan Kuala Lumpur
Facebook: Boardgame Depot
Of course, if you are new to playing board games, the number of choices may be a bit intimidating. Worry not, the shop staff are very experienced at recommending and teaching board games to new players while taking into account the number of players and your preferred gaming experience (competitive, cooperative, or just simple fun, for example). Nevertheless, here are some of the writer's personal recommendations. If you enjoy any of them, don't forget that many of them are available for purchase from the board game cafe, as long as stock allows.
Shadow Hunters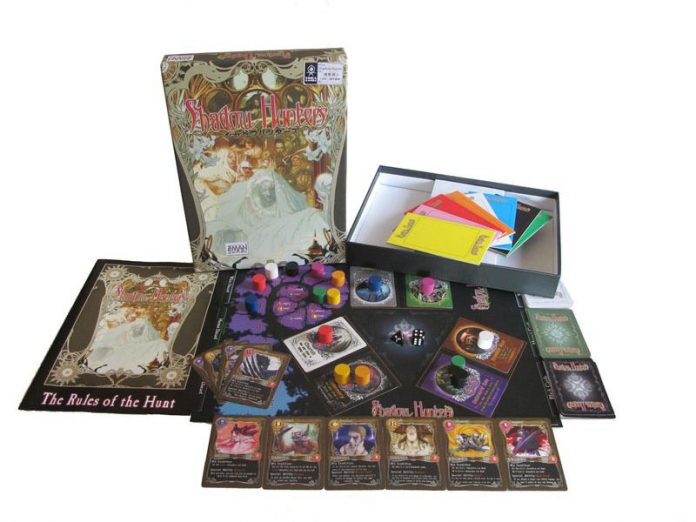 If you like games of deception and team-based competition:
In this writer's experience, this game is a particular crowd-pleaser. Accommodating 4 to 8 players, and taking about 1 and a half hours to play, players are divided into 3 teams: the Shadows, the Hunters, and the Neutrals. Each character within the factions has their own special abilities. The Shadows and the Hunters need to attack and eliminate each other, while the Neutrals each have their own unique agendas and win conditions. The catch: all identities are kept secret, so it's up to players to figure each other out. This game really brings out people's personality traits: some would employ deception while taking an analytical approach to identify safe targets before attacking, while others attack their friends in blind aggression. It is this highly interactive social aspect, combined with the capacity for mind games, that makes this game fun in large groups.
Dixit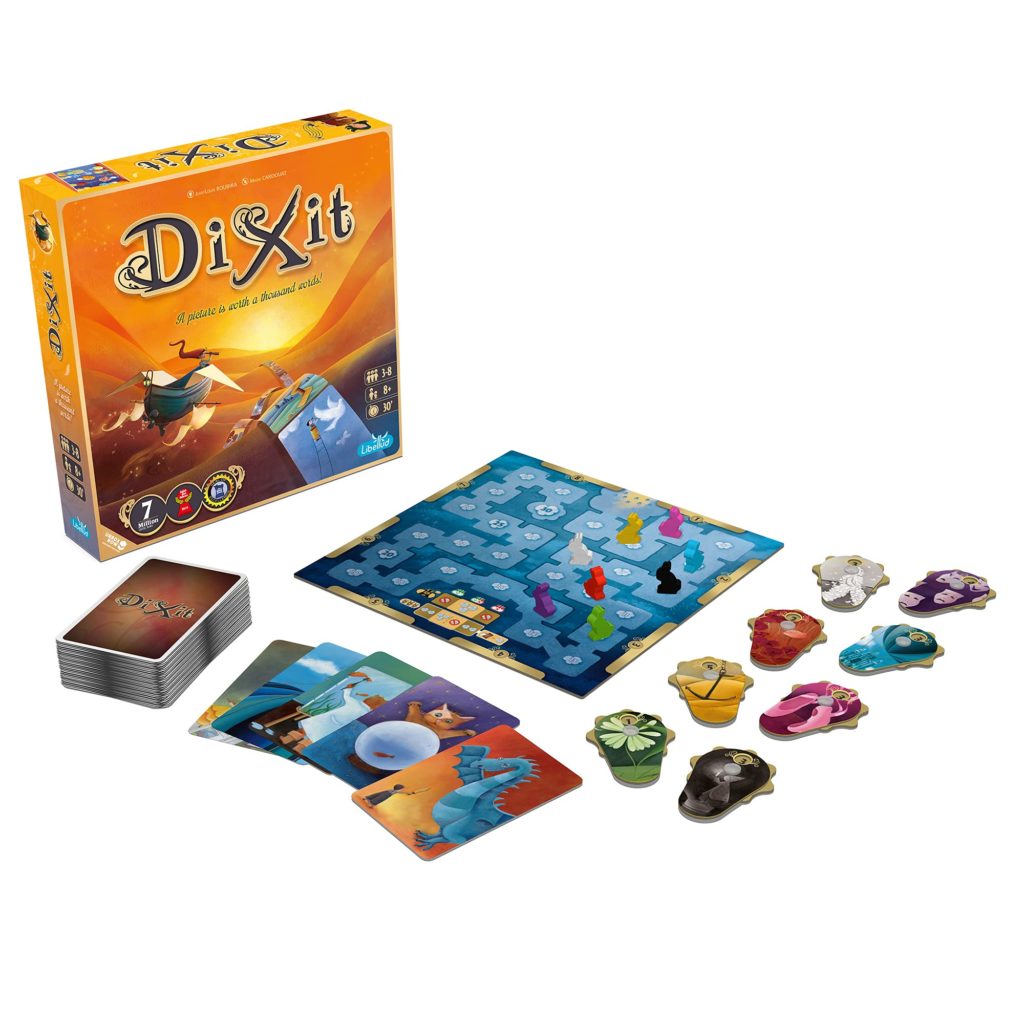 If you like games of creativity and spontaneity:
This is a very visually focused board game that's perfect for anyone who loves telling stories or just simply making up nonsense while chatting with friends. In Dixit, each player is dealt a hand of colourful, surreal picture cards. Players take turns being the storyteller, choosing one of the cards in their hands and making up a sentence or phrase based on that picture. Each other player then selects one of their own cards that they think best matches the sentence. While we won't go into the intricacies of point scoring here, the storyteller is encouraged to make up a sentence that's not too obvious but not overly vague either. In pursuit of that, hilarious moments often occur, as your friends' unique personalities and art interpretations are facilitated by the ambiguous picture cards that can be interpreted in multiple ways. Dixit is made for 3-6 players, and usually lasts between 30 minutes to an hour.
Deception: Murder in Hong Kong
If you like games of logic and subtlety:
This is a detective game, which, unlike Cluedo, actually requires some deception and deductive reasoning in order to succeed. Players take on the randomly assigned roles of a forensic scientist and a team of investigators, with the twist being that one among them is secretly the murderer. The Forensic Scientist is the only player who has the solution, so they will try to express the truth using clue tiles which the investigators must try to interpret logically. The challenge is that while they frantically try to solve the case, the murderer (and optional accomplice) will try to deceive the investigators, using false logic to mislead them. Great for big groups, this 20 to 40-minute game accommodates 4 to 12 players.
Ticket to Ride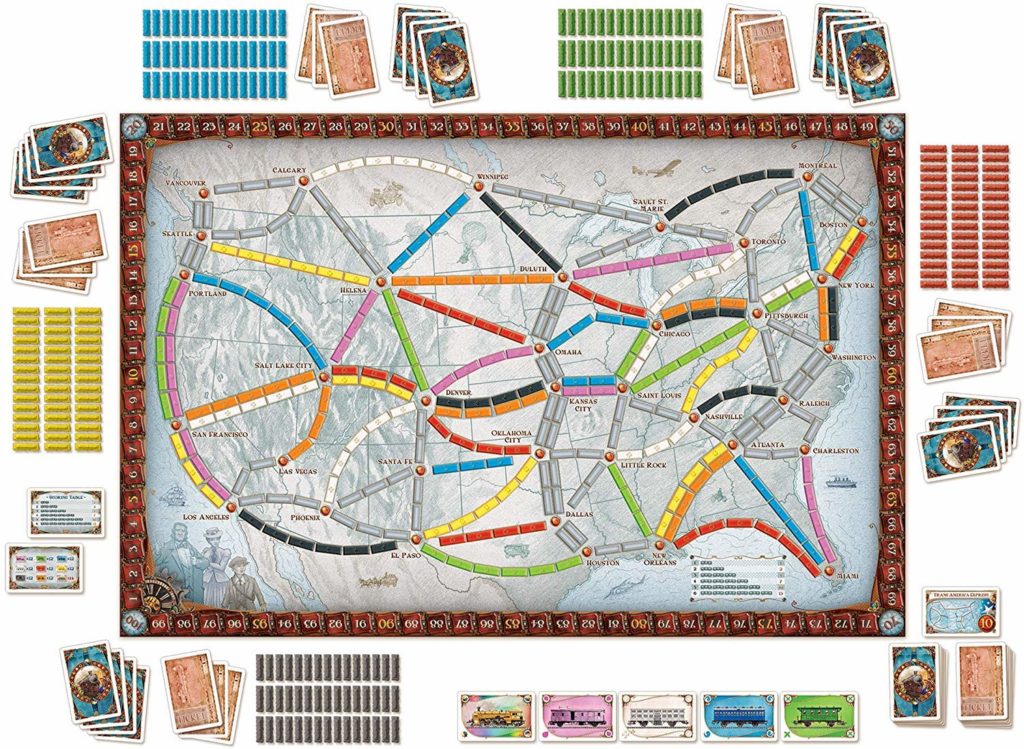 If you like games of resource-collecting and strategy:
Perhaps the most famous board game on this list, this one is acclaimed for good reason. Players collect cards of various types of trains, which will then be used to construct railway routes throughout the board's representation of North America. The longer the routes, the more points the player earns. The game's depth comes from the choices players will make throughout the game- they will have to balance drawing cards, claiming routes, or obtaining Destination Tickets which can be used to earn additional points. Simple to learn but with surprising depth, this game is meant for 2 to 5 players and usually lasts around 40 to 60 minutes long.
Forbidden Desert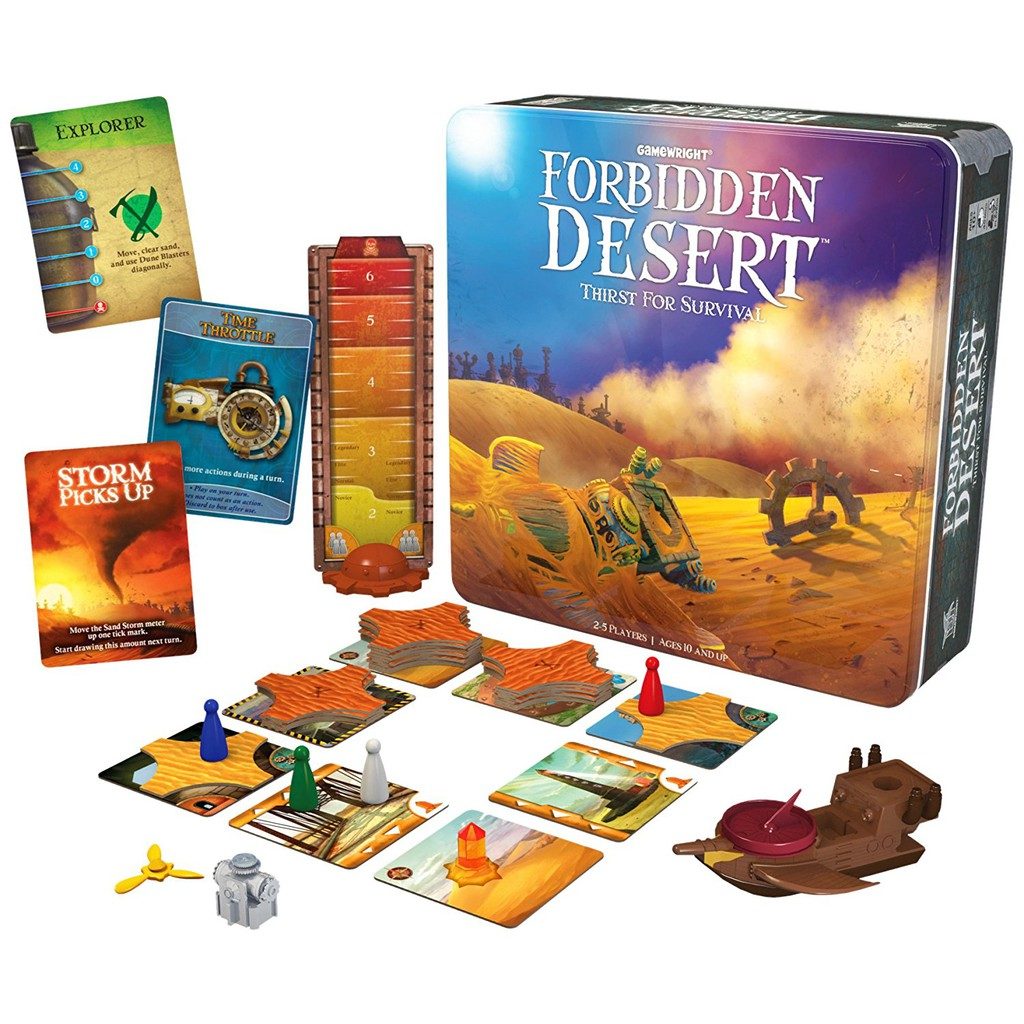 If you like games of cooperation and puzzle-solving:
Unlike the other games on this list, this game is a purely cooperative one, aimed at 2 to 5 players and usually lasting 45 minutes to over an hour. The players have to work together to find the buried parts of a flying machine before they are overwhelmed by thirst or the ever-growing sandstorm, using careful strategy to plan out their moves as a team to ensure no wasted actions in a dynamically-shifting board. Every player has to survive the ordeals of the desert; the game is over if even one player is eliminated. This game will be a true test of your group's teamwork skills.
Codenames: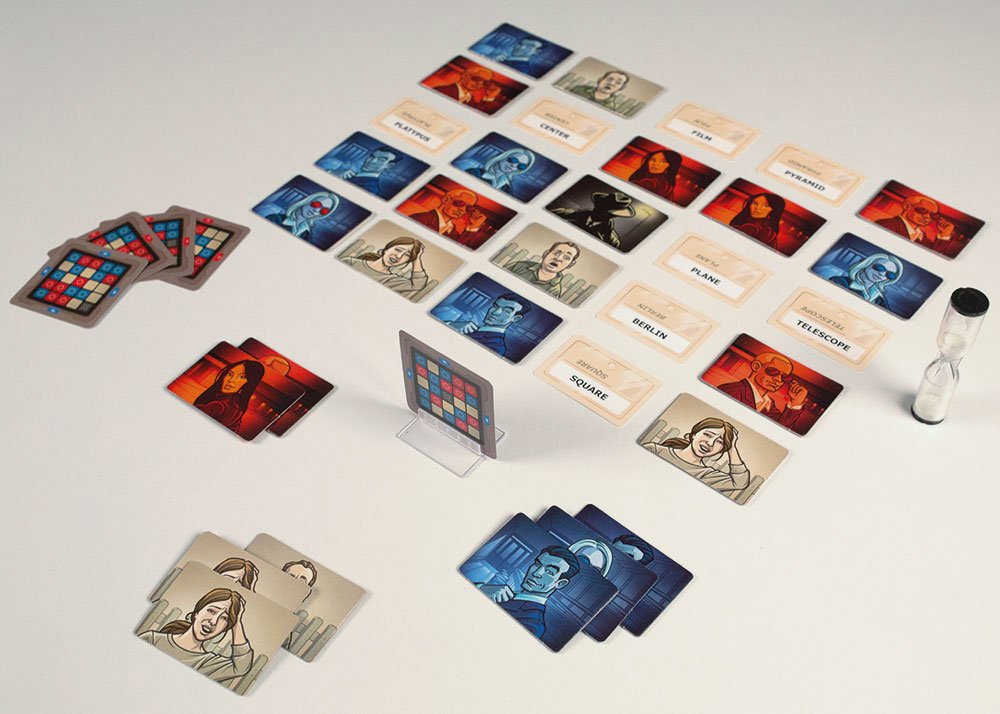 If you like games of unorthodox communication and intense back-and-forth competition:
A popular game at parties, this short and sweet game provides 2 to 8 players with 15 to 30 minutes of game time (although the more players the merrier). The players are divided into two teams: blue and red with each team having a leader. A field of cards is spread out in front of the players, with words written on them. The words secretly correspond to colour-coded objectives known only to the leaders. It is then the leader's job to come up with one-word clues to try to lead their team towards the words that match their objectives. A clever leader would try to think of words that could be associated with multiple objectives at once so they can outpace the opposing leader. However, if you aren't careful, you could end up guessing the wrong word and scoring points for the opposing team instead.
To read more BASKL, click on the links below: