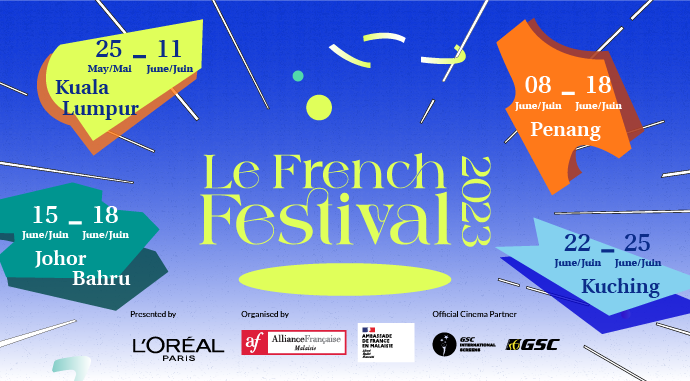 May 25, 2023 marked the first day of Le French Festival 2023 (LeFF 2023)! For its 21st edition, LeFF 2023 explores three facets of French culture through its rich program. It first strives to be contemporary by turning the spotlight on present-day artists and creations without overlooking its much-appreciated foundations such as traditional French gastronomy and classical music. The emphasis is also put on the intrinsic multicultural nature of the event – bringing a part of France to Malaysia – but also invites other cultures to join the dance. Finally, multidisciplinarity is made central, by putting more and more artistic practices at the forefront.
Organized by the two Alliances Françaises in Malaysia in Kuala Lumpur and Penang, together with the Embassy of France in Malaysia and presented by L'Oréal Paris, LeFF 2023 will unfold over one month from May 25 to June 25, 2023. Spanning across Western to Eastern Malaysia, festivities will travel to four different cities starting from Kuala Lumpur before visiting Penang, Johor Bahru, and for the first time, Sarawak's beautiful city of Kuching.
Tengku Zatashah Sultan Sharafuddin Idris Shah, President of Alliance Française of Kuala Lumpur expressed excitement for the thrilling surprises that await visitors at LeFF 2023. "What's amazing about Le French Festival is that there is always something for everyone to enjoy, be it movies, gastronomy, visual arts, performance arts – the diversity of entertainment we provide caters to everyone. And this year's edition is no exception. In fact, 2023 marks the worldwide celebration of the Alliance Française 140th anniversary, a huge achievement for this institution dedicated to the promotion of French language and culture," Tengku Zatashah remarked.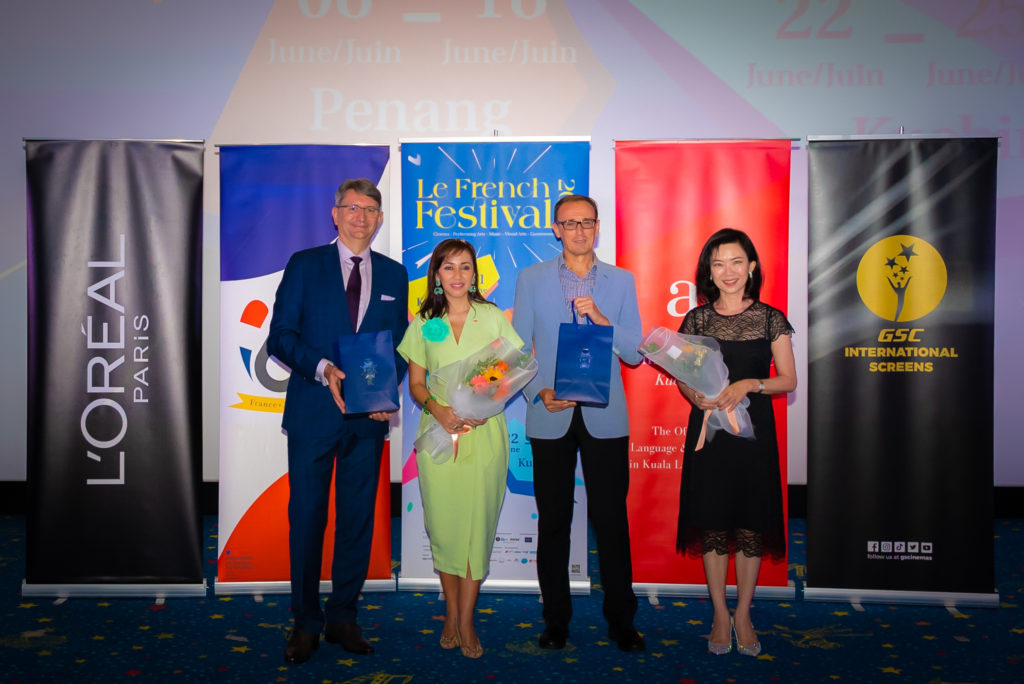 His Excellency Mr Axel Cruau, Ambassador of France to Malaysia, highlighted the most important message that the festival wishes to convey: "This year is a year of renewal and we are particularly happy to present an even richer program, around movies, music, visual art, culinary experience. So, I hope you will enjoy it and allow yourself to be surprised, stimulated, and challenged sometimes by its program."
Programming a dance show in an exhibition hall full of large-scale paintings, bringing together two photographers from different backgrounds, advocating for more cultural content for the young audience, Ms Violaine Dupic, Director of Alliance Française of Kuala Lumpur, pointed out this noteworthy component of the festival: its desire to create channels of communication between creatives from France and Malaysia, but also between disciplines.
"In an effort to always go beyond what is expected from it and to constantly serve our audiences with new, compelling content year after year, Le French Festival acts as a platform for discovery and curiosity. We want the public and the artists to appropriate the festival and see it as a way to meet not only with similar-minded individuals, but also with new artistic forms and ways to think and exchange," shared Ms Violaine.
With that in mind, LeFF 2023 offers a myriad of performances in visual arts, dance, theatre and music besides its dense movie program, has gathered a large number of participating French eateries for the pleasure of the festival's gourmets, and keeps on offering new activities for young audiences. Some of the fun-filled activities in the line-up include:
18 recent French films such as the Asian Premiere of the celebrated cloak-and-dagger movie The Three Musketeers: d'Artagnan, The Innocent, an awarded comedy with a unique plot twist, or Father & Soldier, a historical movie starring the talented Omar Sy, as well as The Nannies, which looks at the daily lives of Parisian babysitters with a unique touch of humour and societal critique.
Cercle, a solo dance show by French-Laotian choreographer Olé Khamchanla displaying various cultural influences from the West and the East.
Anti-spectacular: the colours of time passing by – a duo photography exhibition by Lorraine Thiria (France) and Nadirah Zakariya (Malaysia) at Alliance Francaise of Kuala Lumpur.
Unique dining experiences at Nathalie Gourmet Studio for instance, coupling French fine cuisine and cinema with the cine-dinner Délicieux. Baking and pastry workshops by PAUL make French delicacies so easy!
La Fête de la musique – a two-fold musical journey or the joyful at heart starting at The Godown and ending in a lively array of venues in Chinatown to discover a diversity of genres and artists.
"Riquet à la houppe" – a family-friendly performance told by KL Shakespeare Players with mesmerizing projected drawings by the Malaysian illustrator, Michelle Lee.
Around the World brought by Euroasia – a classical ensemble of musicians accompanied by acclaimed soprano Cecilia Yap and a mystery guest musician.
Do not miss out Le French Festival 2023 in your city:
Kuala Lumpur : 25 May – 11 June
Penang : 8 June – 18 June
Johor Bahru : 15 June – 18 June
Kuching : 22 June – 25 June
Check out other interesting stories on BASKL :