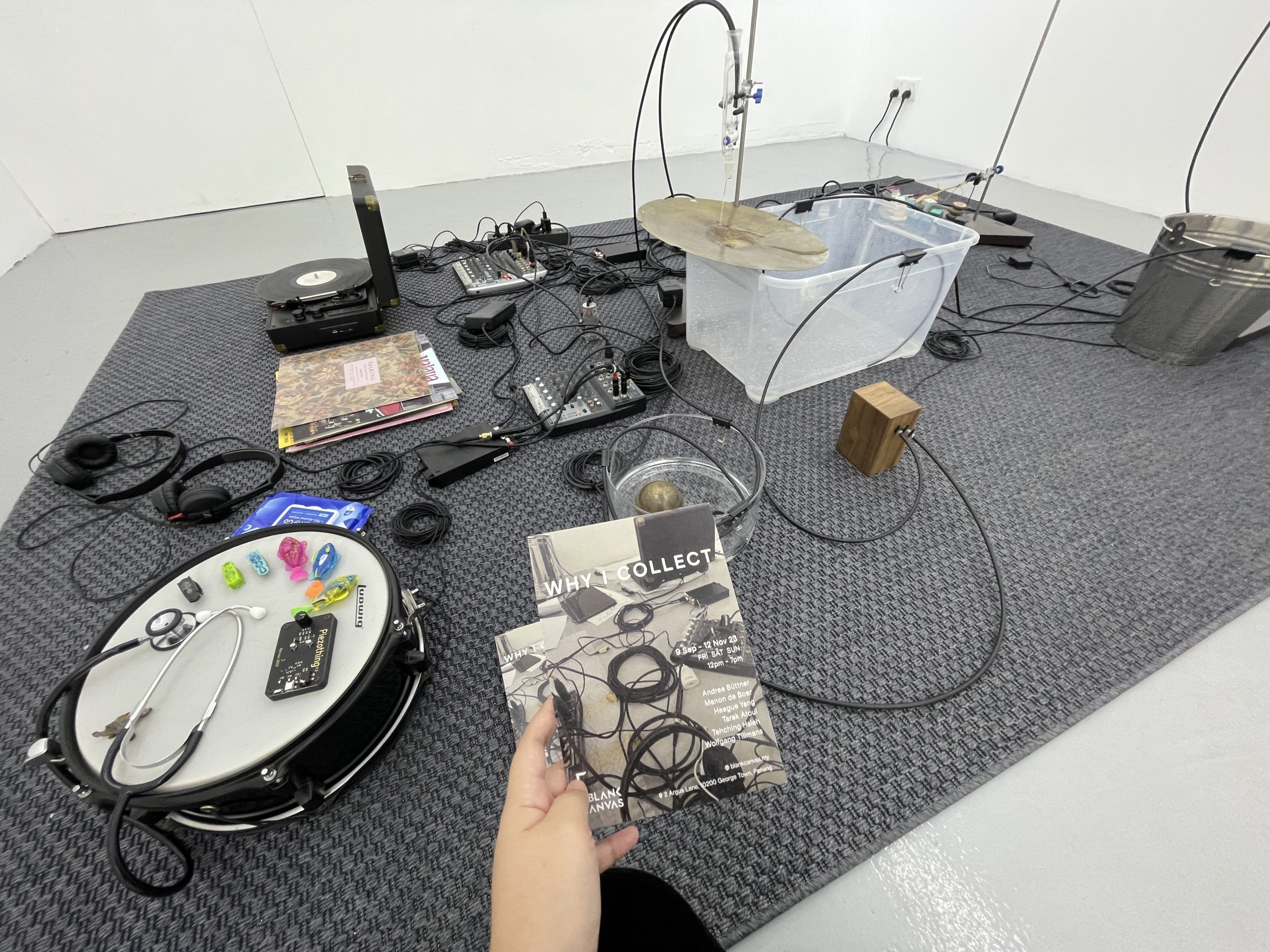 'Why I Collect' (Sept 9 to Nov 12, 2023) is Team BASKL's excursion for the senses. When in Penang, one should never skip two things: nasi kandar and art – so naturally when the stomach rests, we let our eyes feast.
By NABILA AZLAN
On BASKL's first time at Blank Canvas in Penang, Team BASKL had the opportunity to learn about six artists of various creative pursuits and disciplines – the exhibit titled Why I Collect shares the work of Andrea Büttner, Manon de Boer, Haegue Yang, Tarek Atoui, Tehching Hsieh and Wolfgang Tillmans with the public until November 12, 2023.
Why I Collect puts the oddest, curated pieces together in a room for visitors to interact with. In a somewhat unbecoming fashion, too (in my opinion) – plain, confusing, mundane – until you get to dig into each one. I came in puzzled, then bored – afterwards enlightened. There are musical equipments, unsettling shots, amusing little packets of life in a space befitting a small crowd. Welcome to my three-minute tour of the exhibit.
Here, you may stumble upon reasons for your own visit to the show space.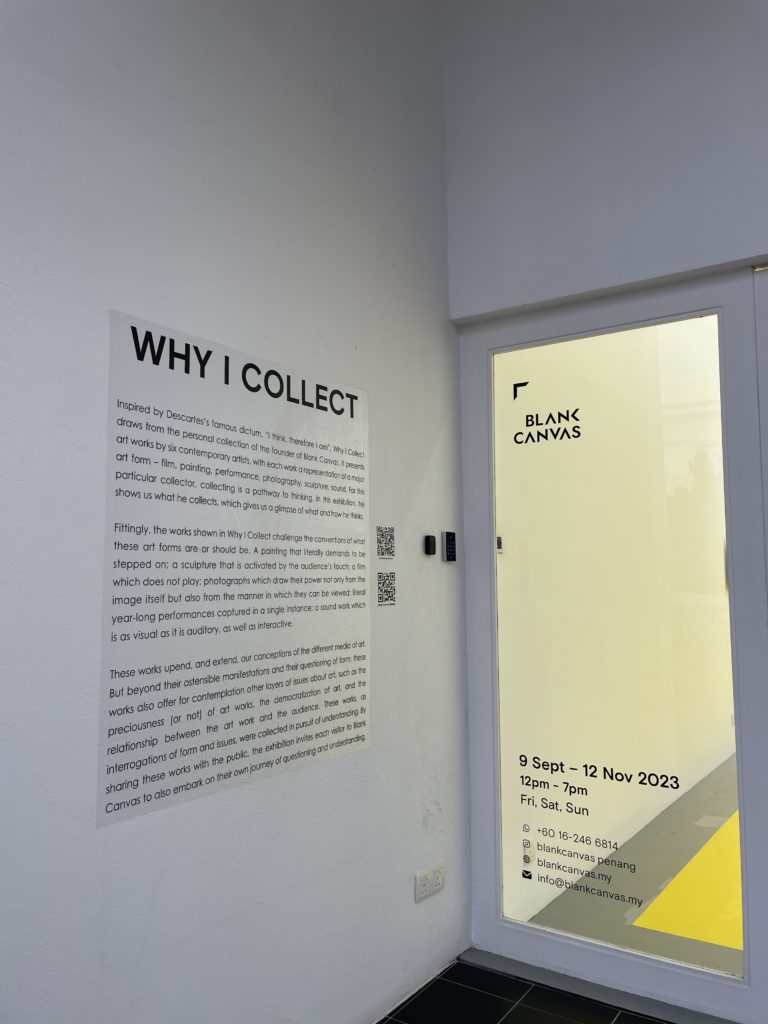 Inspired by Descartes's famous dictum, "I think, therefore I am", Why I Collect draws from the personal collection of the founder of Blank Canvas. It presents art works by six contemporary artists, with each work a representation of a major art form – ­film, painting, performance, photography, sculpture, sound. For this particular collector, collecting is a pathway to thinking. In this exhibition, he shows us what he collects, which gives us a glimpse of what and how he thinks. Fittingly, the works shown in Why I Collect challenge the conventions of what these art forms are or should be.

An excerpt of the show's Overview
Shall we start with the artwork that demands to be stepped upon?
Untitled (Painted Floor) (2022) by Andrea Büttner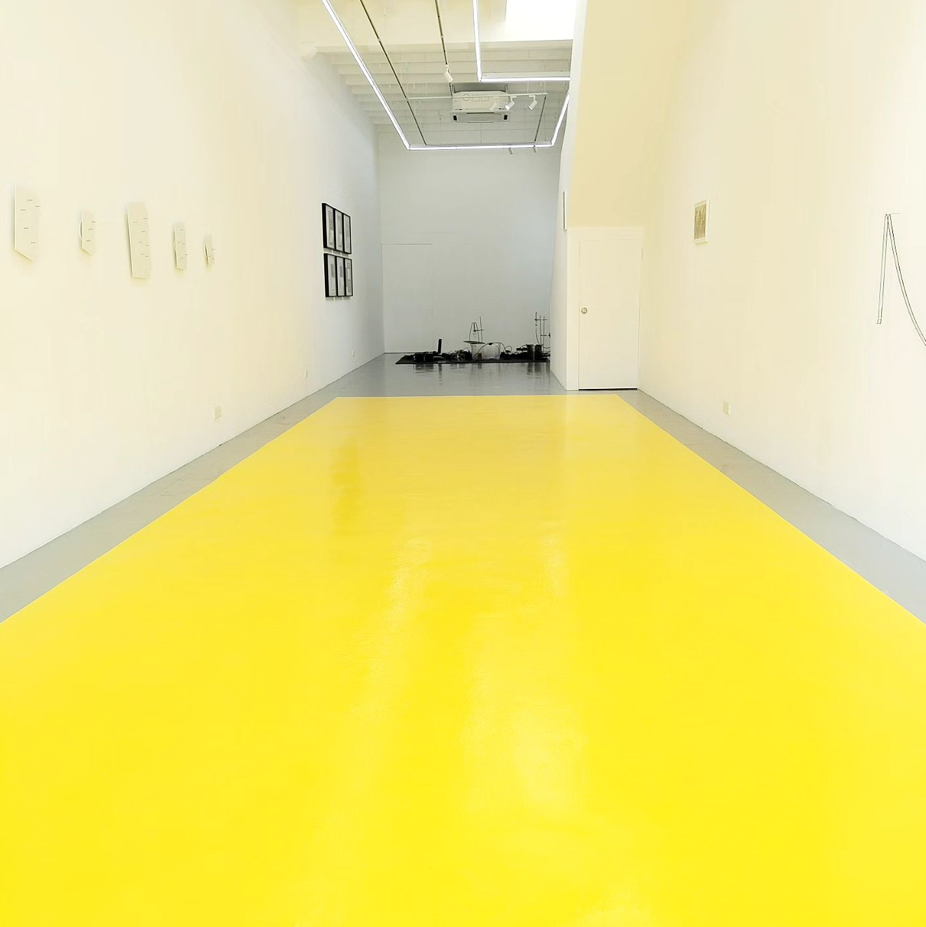 German artist, Andrea Büttner is inspired by church paintings that could fill even sky-high ceilings. Normally, we would look up to see art. We would idolise, admire, gape. But what happens then when you put art on the floor? The artist seems to want to 'make the art humble' by placing it this way. Yellow is also a contrast to blue, which denotes the sky.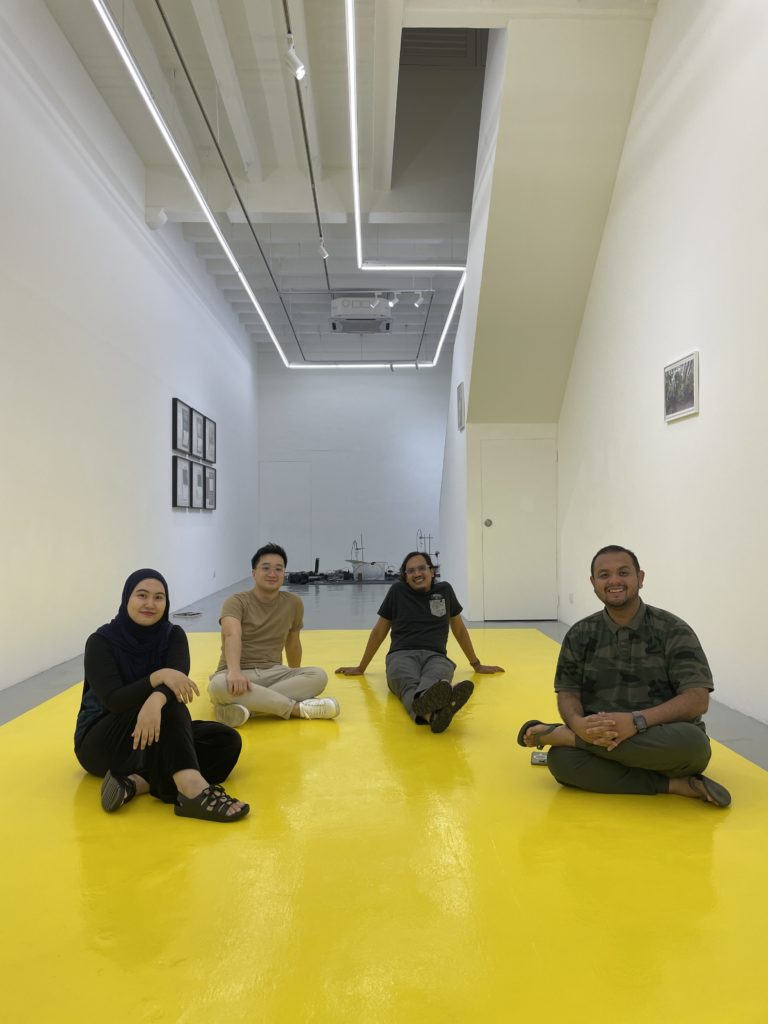 Moving on, to your left from the entrance, there are notes pinned on the wall that you can spin with your hands. But not to your heart's desire.
Blank Rotating Notes (2012) by Haegue Yang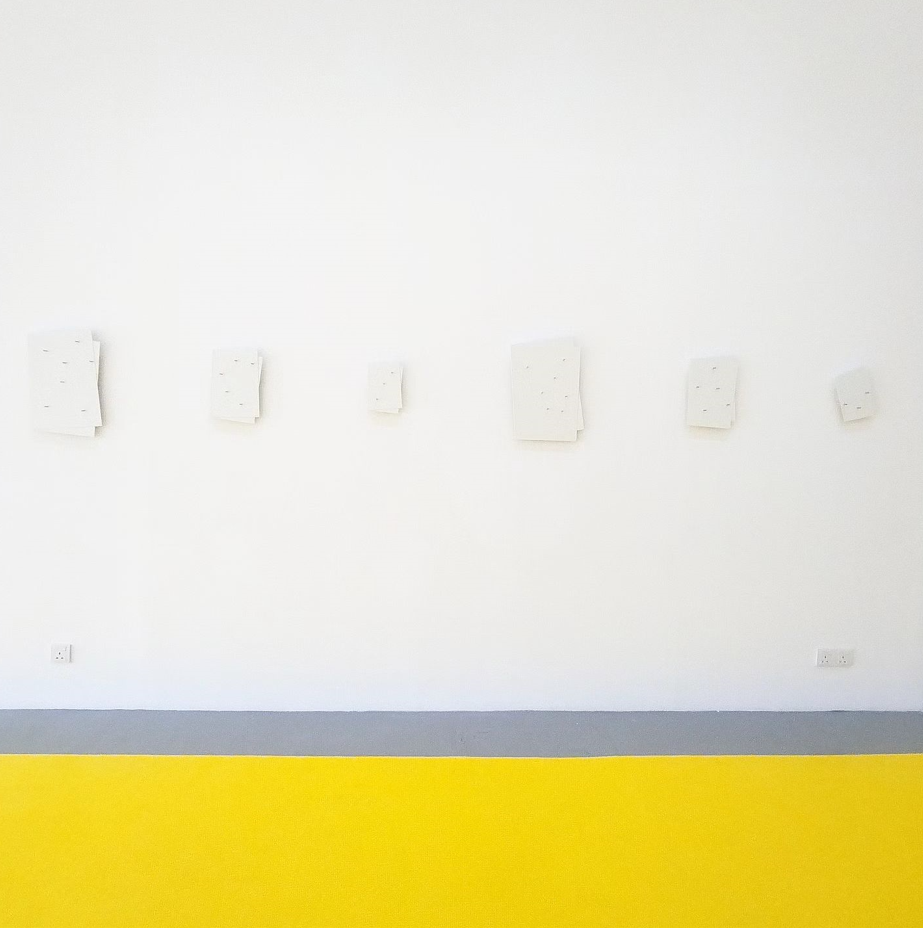 These notes by South Korean artist Haegue Yang are magnetic – literally, figuratively. It's one of the artist's earliest work, and is inspired by Korean shamanism as well as ritualistic paper cutting and folding.
And then, on your right from the door, there is a long strip of film…
A Pause (24 Seconds) (2022) by Manon de Boer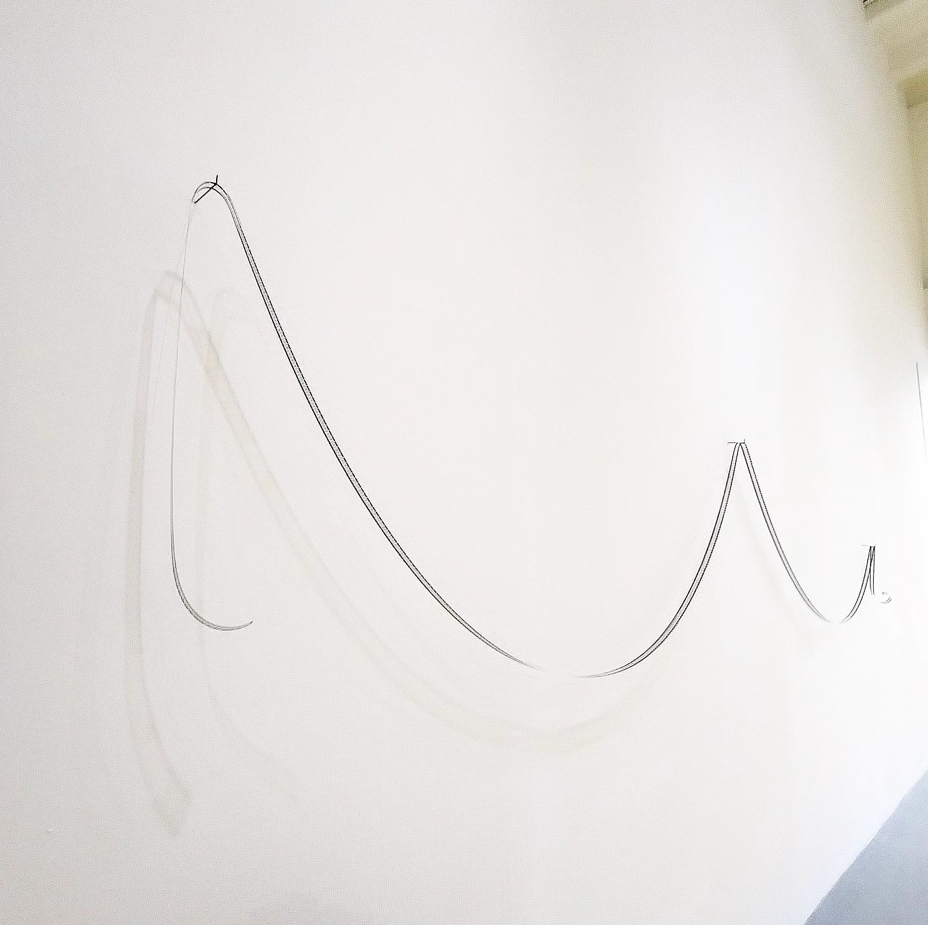 Belgian artist/filmmaker Manon de Boer – with newfound fascination for the human breath and the art of meditation, makes a "huh"-provoking installation by capturing her 24-second breath in film. (Look closer and you can see the words 'breathe in' and 'breathe out' in the strip!)
Scattered in the space are portraits, one of them is this one:
Schulterblatt (a) (2010) by Wolfgang Tillmans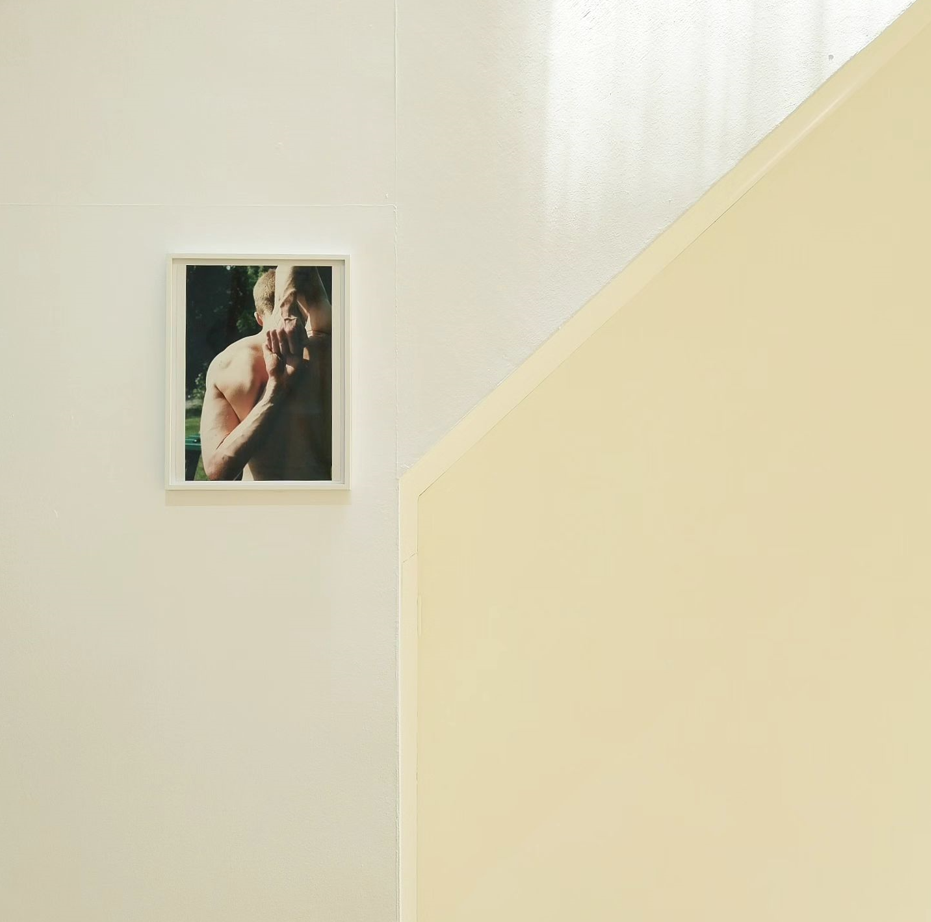 There are three artworks by German artist Wolfgang Tillmans in Why I Collect altogether. All date back to different original exhibits and series.
At the back of the gallery, you can see…
The Whisperers / Module 7 (2021) by Tarek Atoui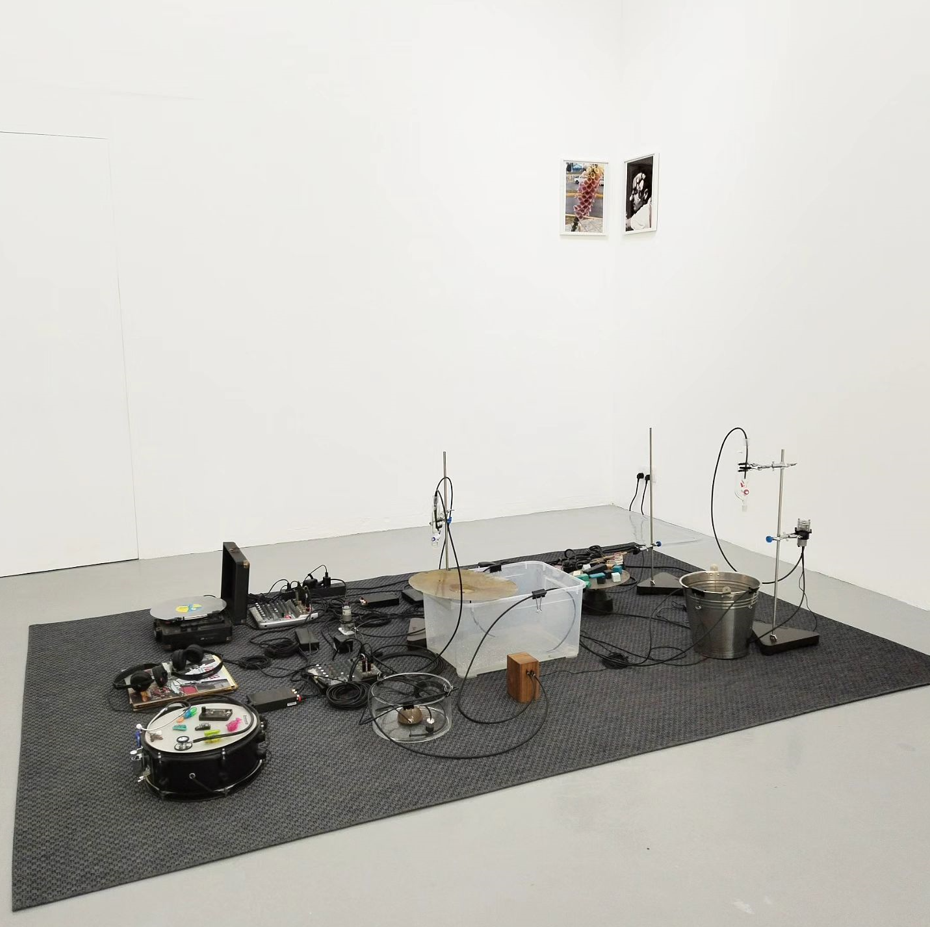 French-born sound artist, Tarek Atoui presents a spectacular display with sound-making gadgets and more in this piece, listing a drum, an amplifier, a cymbal, some earphones and many, many others. This automated, 20-minute-per-cycle artwork is a mind-boggler for sure – complete with water flowing and some vinyls to swap to your liking.
And finally, what I felt were the crowd's faves…
One Year Performance (1978 – 1999) by Tehching Hsieh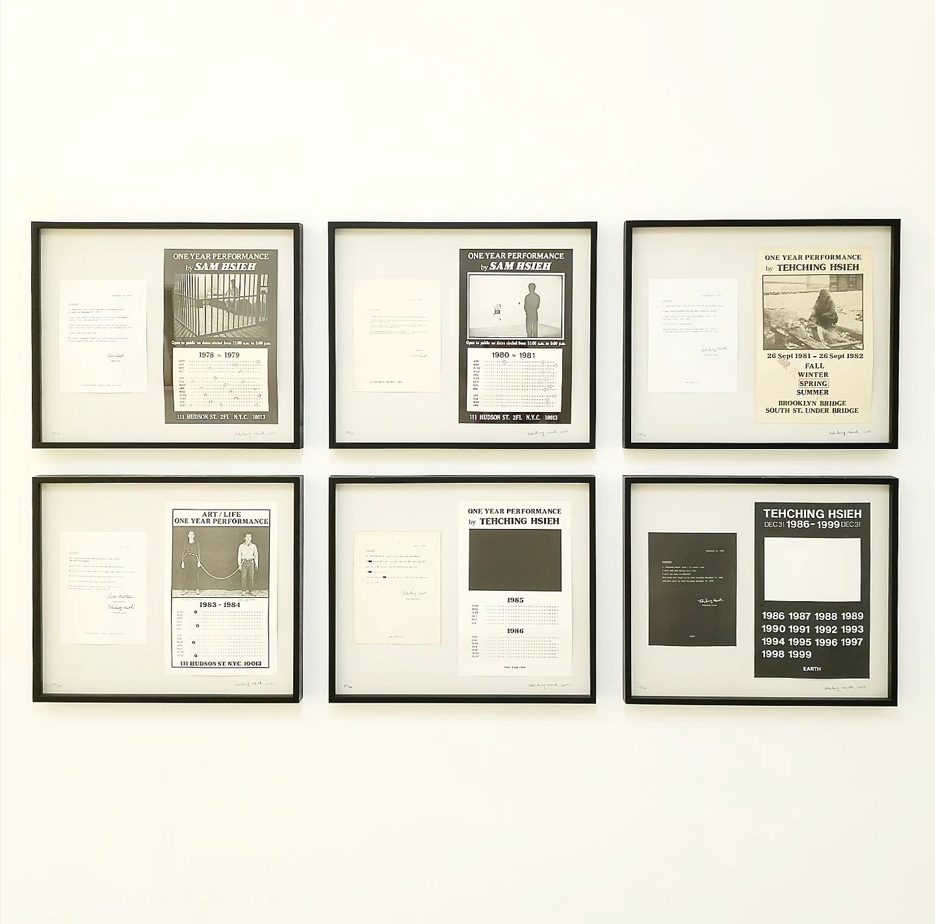 Currently residing in Taiwan, Tehching Hsieh (otherwise known as Sam Hsieh) is a renowned performance artist. Postered here are his endurance art which has made waves. Hsieh seems to have stripped art down to a couple of what-ifs and stuck to them as part of his one-year performances.
"What if I never come indoors?" "What happens when I tie myself to another for a whole year?" "What if I don't think, breathe, make art… and just be?" And each piece comes about in a perfectly surreal manner.
It's been a really cool time at Blank Canvas the other day. Here's looking to make a return!
See more here or follow the Blank Canvas on Instagram.
Photos by Blank Canvas (blankcanvas.penang on Instagram) and Nabila Azlan.
Read more stories like this on BASKL via the links below: