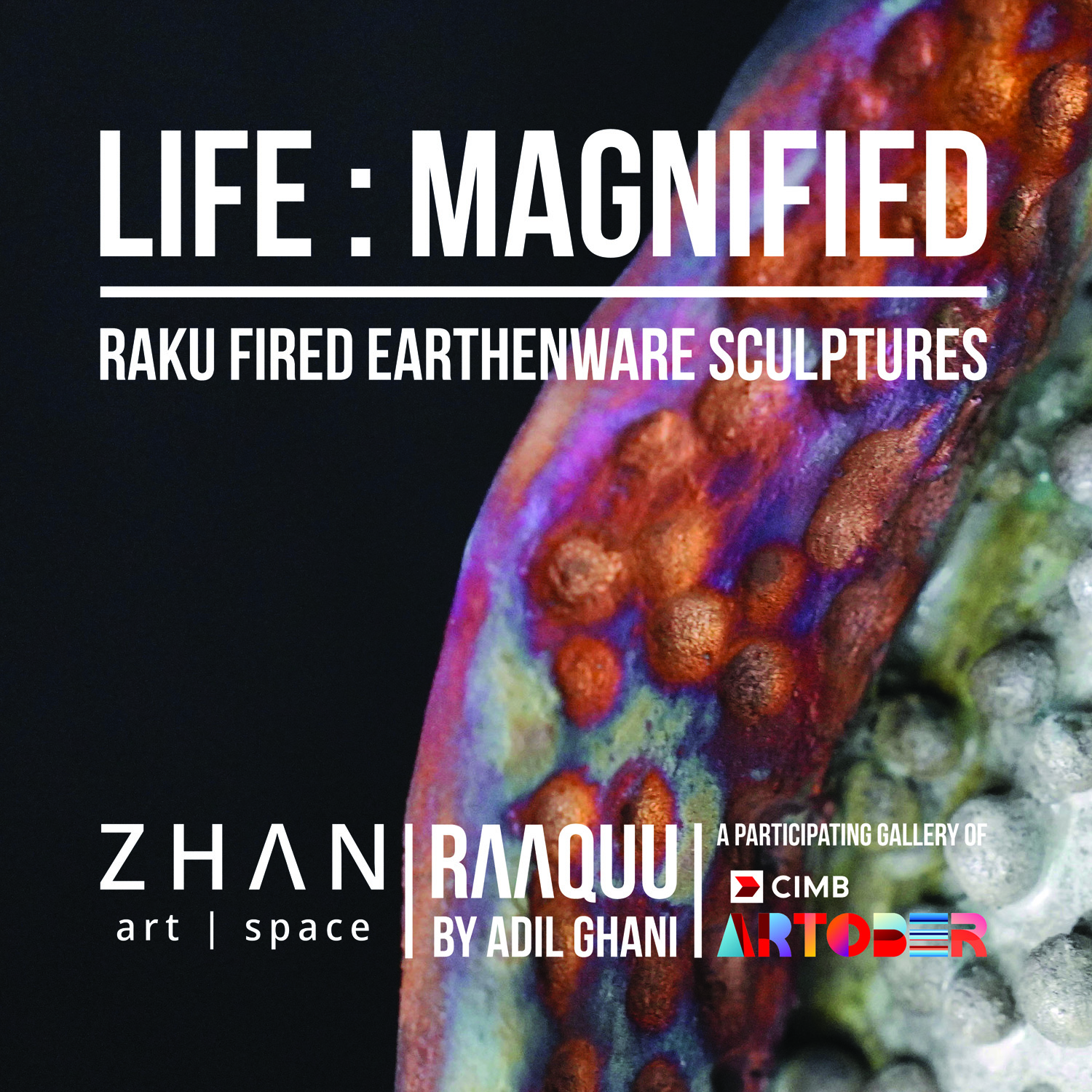 ZHAN Art | Space is thrilled to partner with local ceramic art brand RAAQUU to provide accessibility into the magical world of traditional Japanese Raku ceramics for all art lovers. Manifested by Perak-based ceramic artist Adil Ghani, RAAQUU produces signature Raku pieces known for their rainbow patinas or metallic coatings finishes. Life: Magnified is inspired by nature and serves as a preview exhibition to Adil's first ceramic solo exhibition scheduled for January 2024. These ceramic sculptures follow the same Japanese technique developed back in the 1580s and are also known as art 'painted by fire', a main characteristic of Raku creation.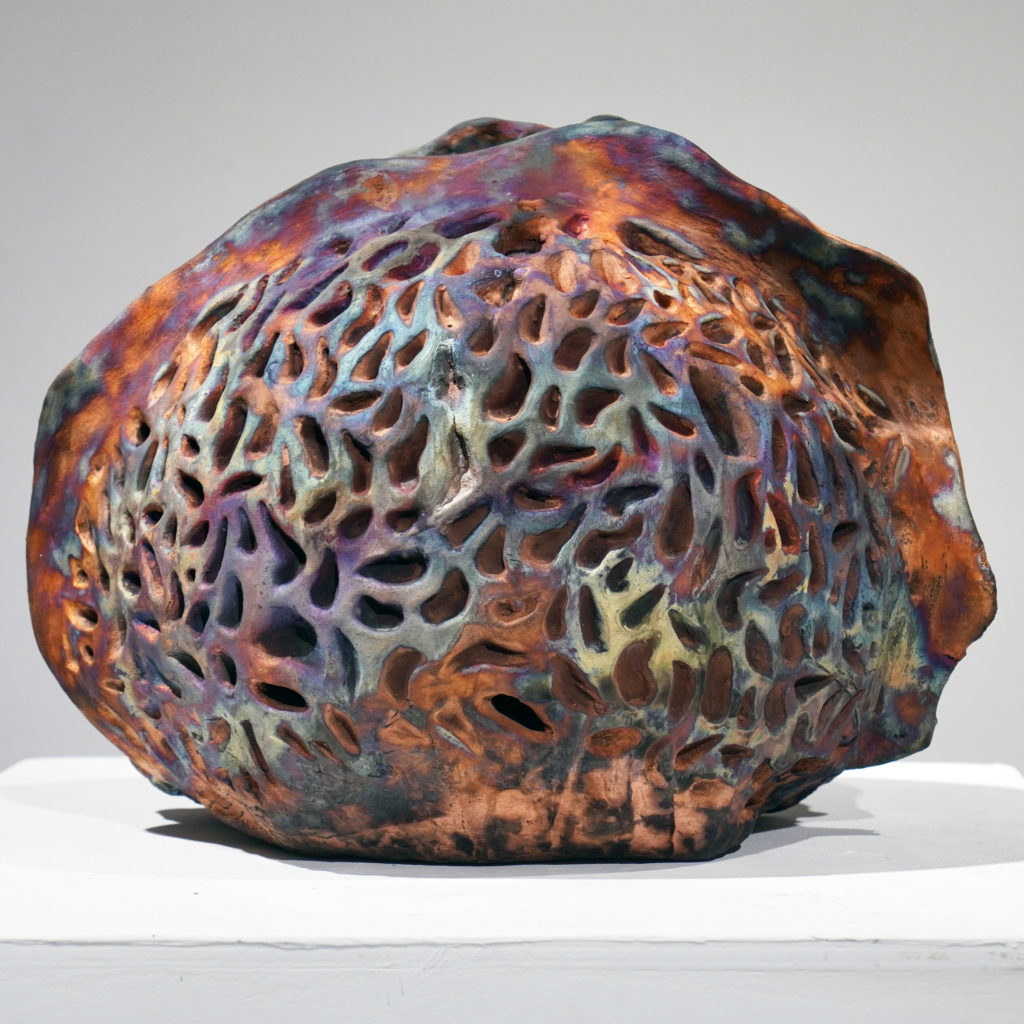 Raku ceramics are special due to the unpredictability of the Raku firing technique. Adil first learnt about ceramic firing 15 years ago and is done with an extremely hot kiln. While the ceramic piece is red-hot or molten from the kiln, it is then placed in a reduction chamber filled with sawdust or paper for the cooling process. What happens next in the reduction chamber is the key process to the unique and unpredictable colours and patterns of each Raku ceramic piece. Over the years, Adil has successfully merged the traditional Raku technique with a more contemporary finish.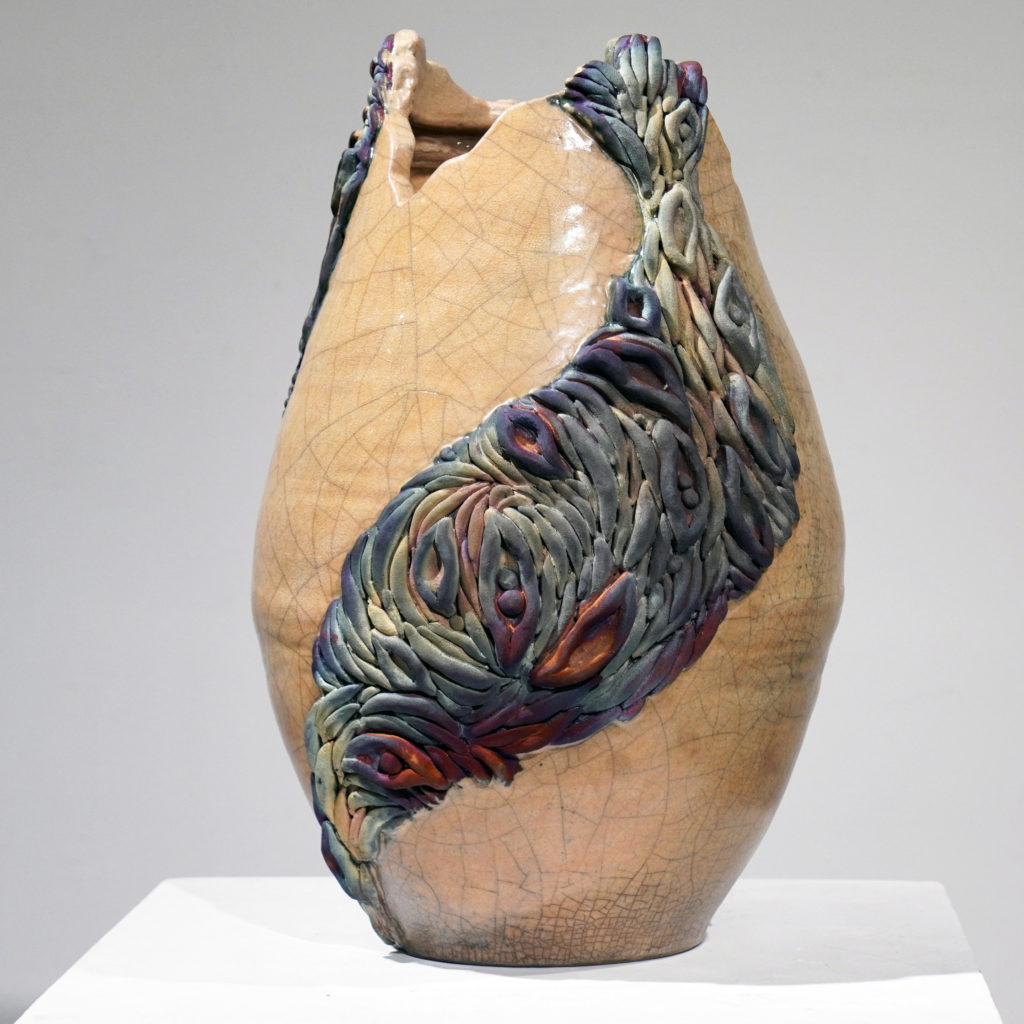 Adil shared that "back in the days of my undergraduate studies, I was reluctant to pursue the course in ceramic but some things are meant to be and I eventually fell in love with ceramic making. I was also fortunate enough to be exposed to the Raku technique and underwent porcelain training in Saga Prefecture, Japan. It was from there that I have never stopped experimenting with the technique, producing beautiful Raku ceramic pieces."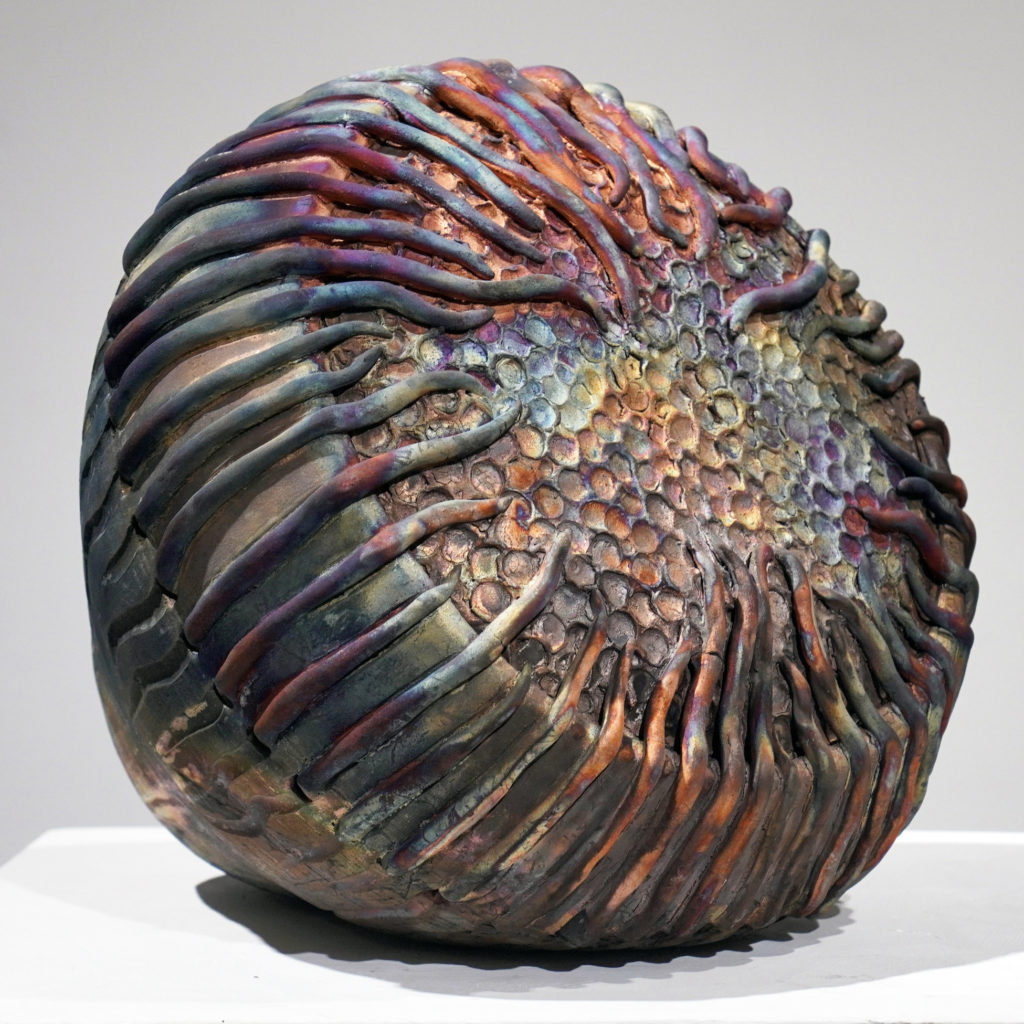 "We are extremely excited to start the journey with RAAQUU by Adil Ghani, showcasing ceramic sculptures with a contemporary and modern outlook in the gallery. Ceramic making is a meticulous process that involves many experimental stages and hard work, but more importantly, it takes years of dedication to perfect one of the oldest art forms in the world. We aim to showcase a collection that signifies the beauty and complexity of Raku ceramic making," said Desmond Tong, founder and curator of ZHAN Art | Space.
Life: Magnified is showcased in two parts, a preview collection from now till December 2023, and a fuller collection in January 2024. Ceramic sculptures will range from RM14,800.
To find out more, head on over to ZHAN Art | Space's Website, Instagram, or Facebook.