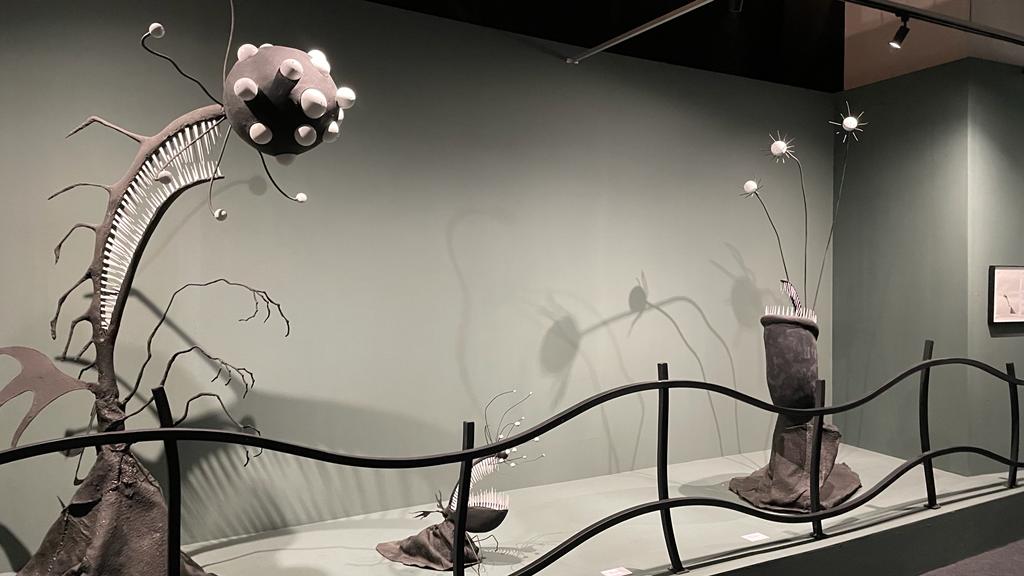 For fans of Tim Burton, here's your chance to peek into the personal archive and wild imagination of the famous filmmaker and artist.
By CHIN JIAN WEI
Many Malaysians have surely grown up watching Tim Burton's movies. With such hits as 1989's Batman, 1993's The Nightmare Before Christmas, and last year's television runaway success, Wednesday, his distinctive macabre yet whimsical stylings have left deep impressions on anyone who has had the pleasure of watching his movies. But if you think his talents lie only in filmmaking, this latest pop-up museum, organised by Toybox Projects Sdn Bhd, will surely be a revelation.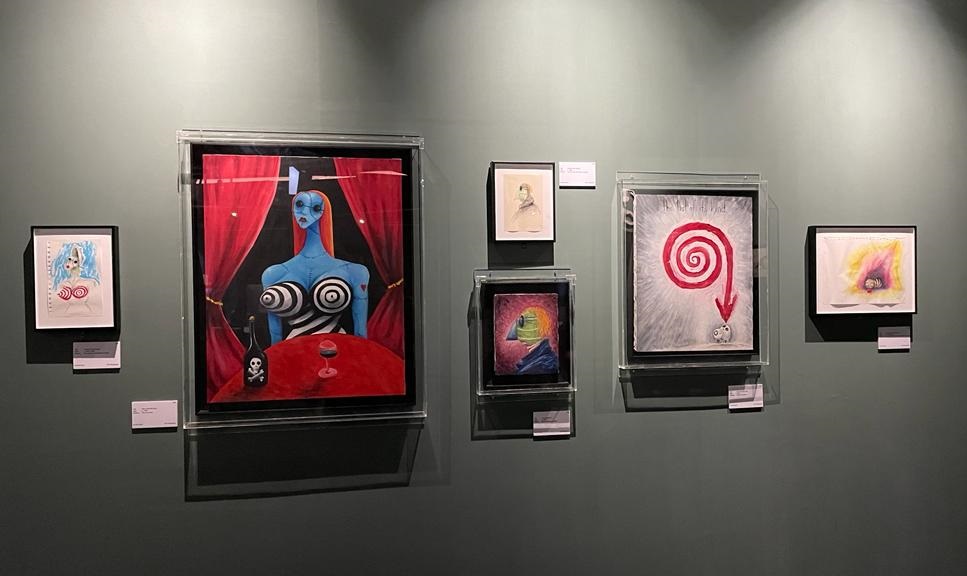 Featuring over 500 paintings, drawings, photographs, and moving-image works by Burton, as well as many puppets and sculptures used in his movies, The World of Tim Burton is a feast for the eyes. Offering a window into the imagination of the famous director, the museum is a testament to the depths of the man's artistic imagination. The pop-up museum has toured many countries since its 2009 debut, such as China, South Korea, Japan, Germany, Belgium, and more. Malaysia is the first and only South-East Asian country to host the museum, being its last stop in Asia. According to Yuri Aizawa, president and CEO of Toybox Projects Sdn Bhd and organiser of The World of Tim Burton, Malaysia was chosen as the organisers believed that Malaysians would be able to appreciate and understand Burton's work, as they apparently tend not to be averse to works of horror, or those with darker themes.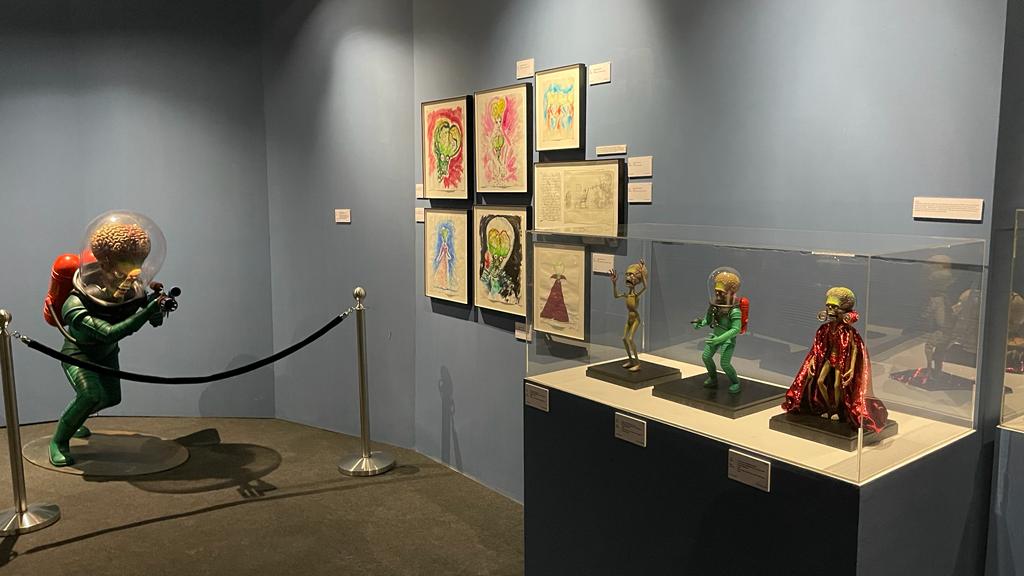 Aizawa says, "We know The World of Tim Burton is the perfect one to bring in not only because of Tim Burton's popularity, creativity and iconic style, which will surely bring in more tourists to Malaysia but also by bringing in this one of the kind and the first class pop-up museum, we hope to influence the Malaysian creative industry to expand its market."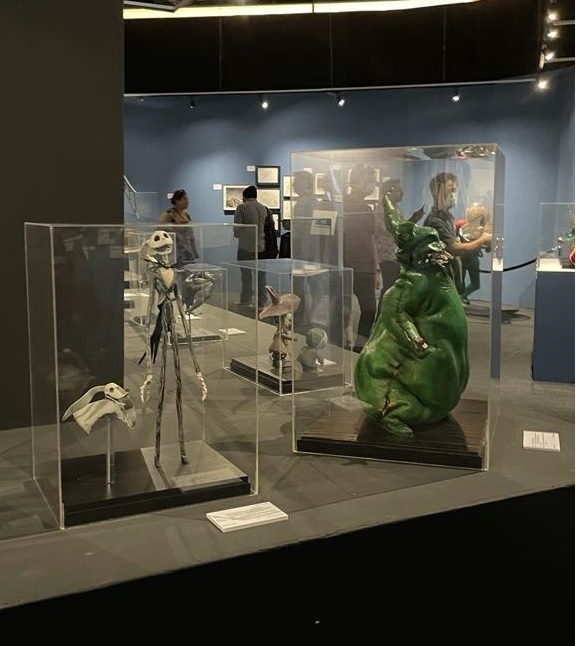 Given the sheer volume of content, the museum is organised into 10 thematic sections: Influences, Holidays, Carnivalesque, Figurative Works, Misunderstood Outcast, Film Characters, Polaroids, Around the World, Unrealised Projects and The Artist's Studio.
These evocative names give visitors an idea as to what to expect within each section. Whether it is paintings that incorporate both comedic and horrific elements, or a recreation of Burton's workplace, you can find it in the museum. Of particular interest to this writer were sketches made for Burton's cancelled Superman movie and a sculpture of Stainboy inside a miniature house, Christmas lights complemented by bloodstained walls.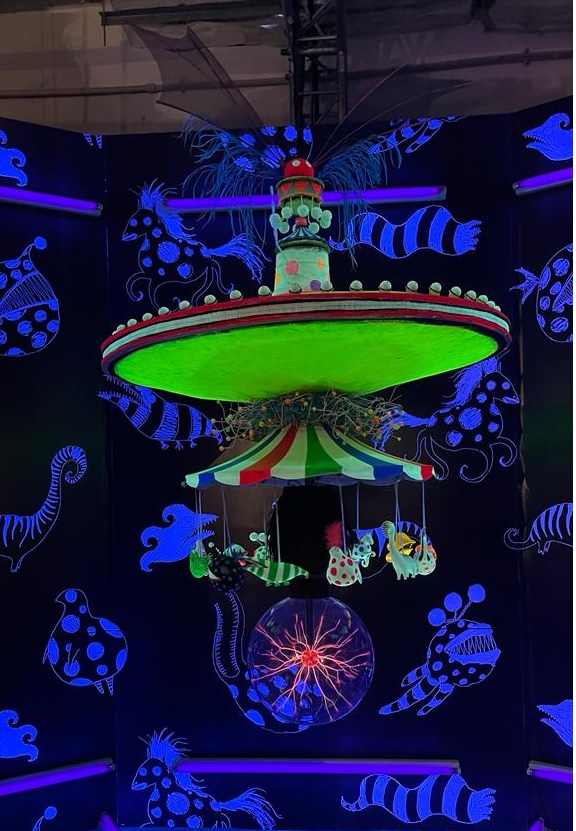 Tim Burton Production's collection and exhibitions manager Brandi Pomfret says, "Everything is authentic, the puppets were screen used on the films. The only work that is not, is the very large Martian from Mars Attacks!, which was recreated by the people who worked on the film to the exact same specs." The recreation of Burton's studio is also of course made just for this exhibition.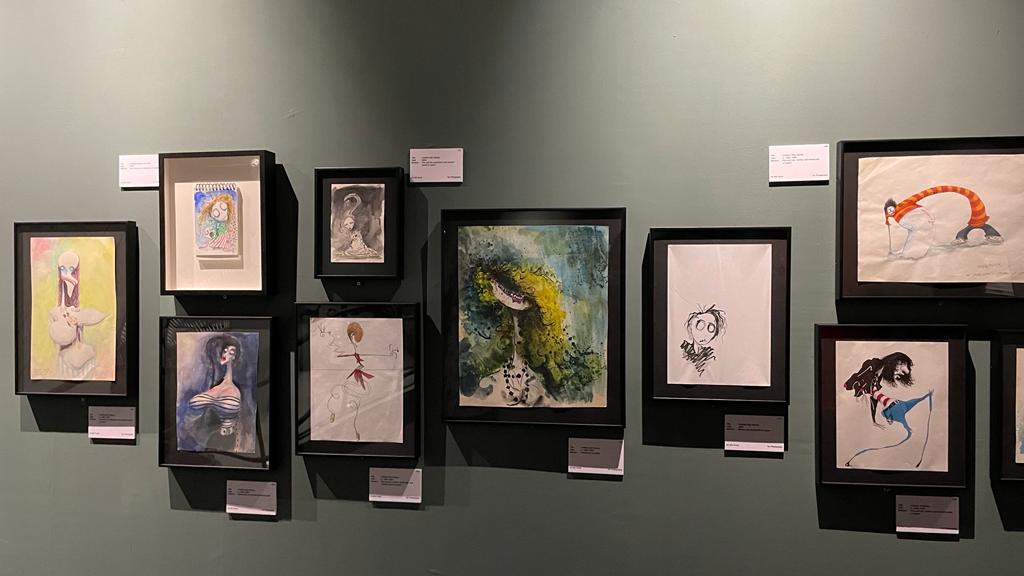 Visitors who are familiar with Burton's filmography may find that several iconic characters are represented in different sections of the museum. Pomfret says, "He often returns to characters and themes. I think the way the exhibition is set up thematically instead of chronologically, it allows you to find those things and see where they're repeating. It's also a little bit of an Easter egg hunt. He drew the character of Jack Skellington 10 years before The Nightmare Before Christmas ever came out."
The World of Tim Burton pop-up museum is open to visitors from March 21 until July 30 at level 2, Pink Zone in Pavilion Bukit Jalil, Kuala Lumpur. Tickets are priced at RM88 for adults, RM68 for children and seniors, and RM48 for people with disabilities. If you would like to visit multiple times, you can purchase the season pass for RM498.
For more information and to buy tickets, head over to this website.
For more stories from BASKL, click on the links below: