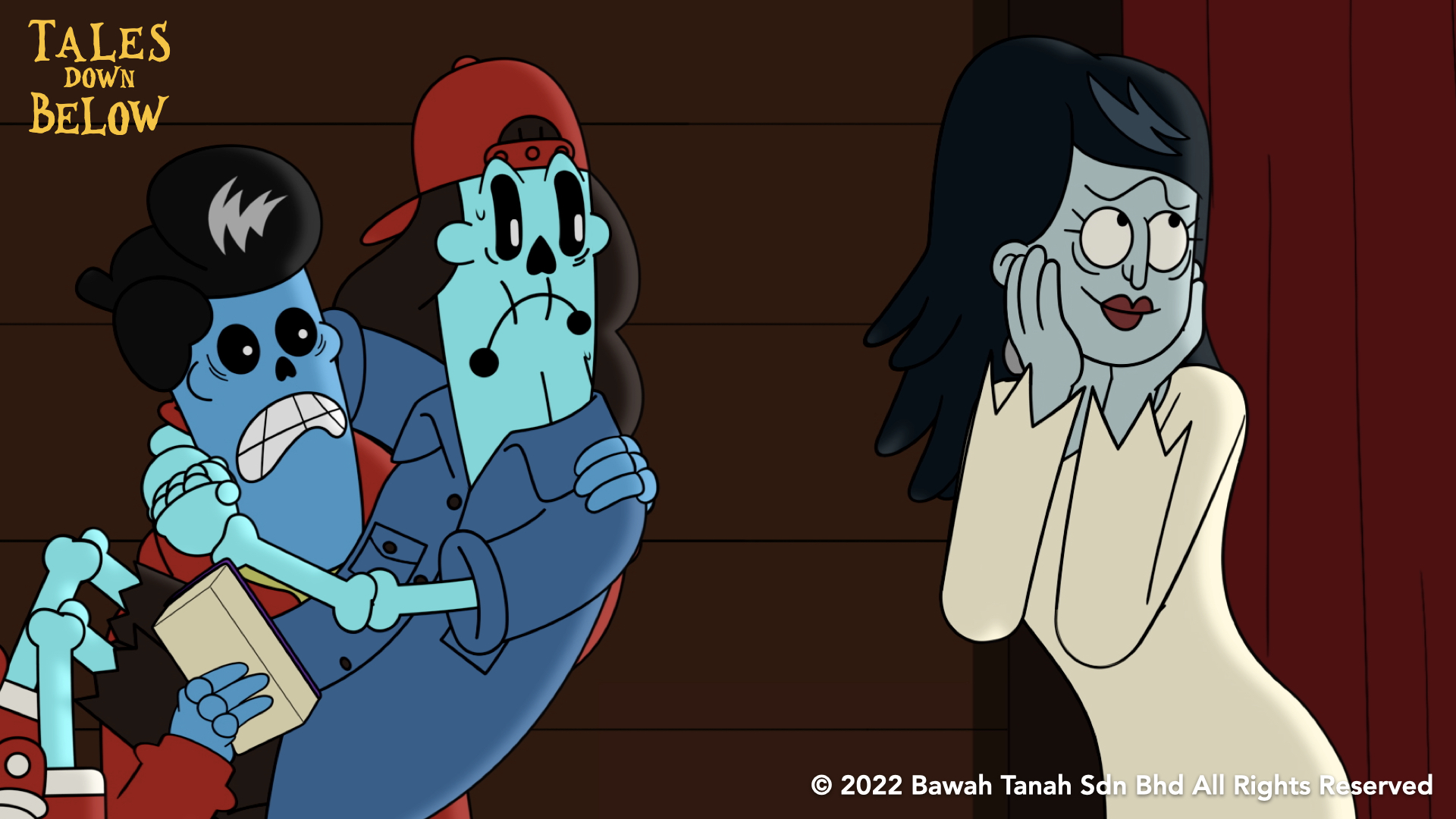 Still in development, this is a new breed of Malaysian cartoon – one that isn't just targeted at children.
By CHIN JIAN WEI
The art style of Tales Down Below is immediately striking. In the thumbnail for the production's teaser, two stylised, blue jerangkung, skeleton-like supernatural creatures, dressed in contemporary fashion, look upon a bashful pontianak fearfully. The art brings to mind Western cartoons such as Regular Show and Adventure Time, but the characters are unmistakably South-East Asian. "The design for the jerangkung was inspired by an old P. Ramlee film," says Hendra Wardi, co-creator of Tales Down Below, an upcoming animated comedy series. "Not your usual skull and bones."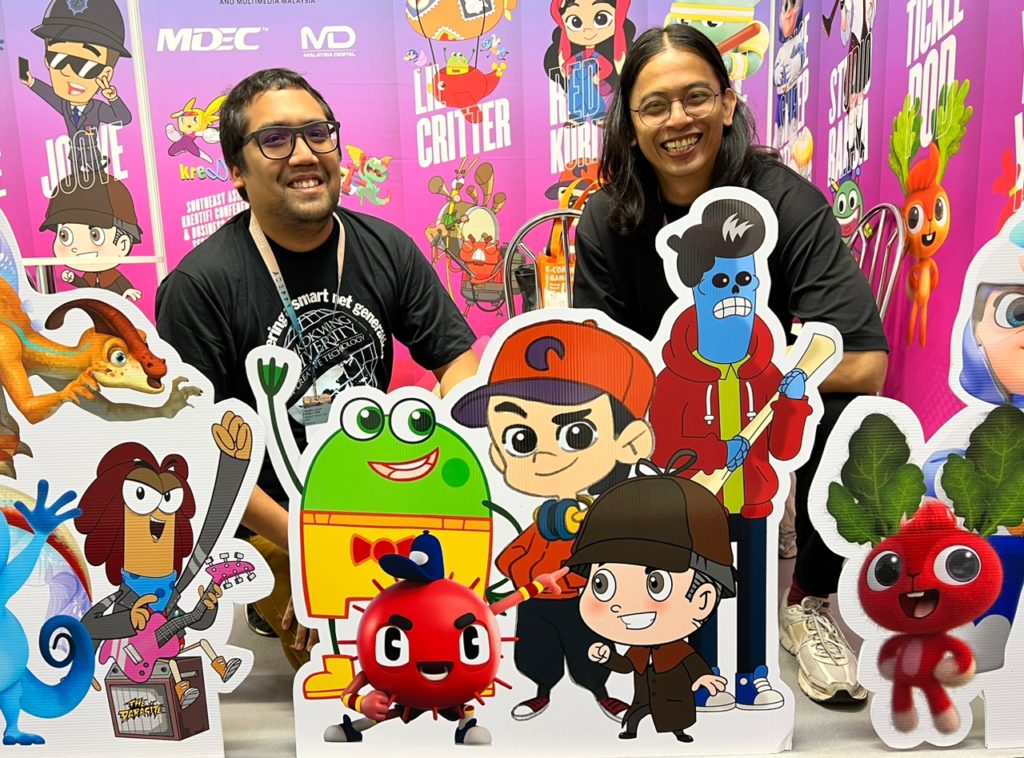 "They're basically delivery drivers working for a supermarket, they deliver products. But what makes the supermarket special is that they have a portal that goes to other realms of folklore. So they can go to worlds of Australian, Egyptian, Chinese folklore and smuggle out products from those worlds. Whatever people want, they'll find a way to go there and get it," Hendra says. The lighthearted adventures often feature interactions between folklore creatures of various origins. To showcase this diversity, new monsters and new locations are introduced in almost every episode. "Some locations are based on the Karak Highway, and Kellie's Castle," Hendra says, referring to two of the most purportedly haunted locations in Malaysia. "And we won't just explore Malaysia, but also the rest of South-East Asia."
Hendra hopes that this will encourage viewers to do more research and learn about the folklore and locations showcased in the show.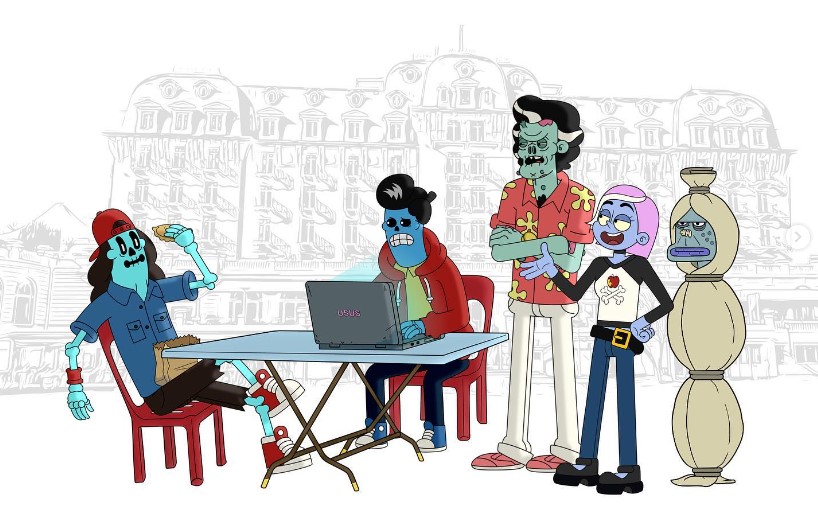 "Even though the characters are based on stuff we were afraid of when we were growing up, we're doing it as a comedy series, not horror," Hendra continues. The infamous penanggal, that nocturnal ghost head with dangling entrails, is reimagined as a tentacled, disembodied head that can "plug in" humorously (and bloodlessly) to different bodies to fulfil different roles. The antagonist is an orang minyak, the oily creature reimagined as an oil tycoon type that seeks to take over the protagonists' supermarket. Notably, the show isn't set in the real Malaysia or any South-East Asian country, nor in any kind of afterlife, but rather in another dimension where creatures of folklore exist in a melting pot of culture.
"I'd say we're about 70% funded," Hendra estimates. "We've been going to film markets at Annecy, Seoul, and ATF (Asia TV Forum) to look for the balance of our funding, the final piece of the puzzle. There have been offers, but we want to choose the right partner with the right mindset."
The response from foreign markets has been encouraging, as Tales Down Below is designed to be appealing to a global market. They even represented Malaysia at the 24th DigiCon6 ASIA in Tokyo, winning the Malaysian silver medal. "I think the show is interesting to foreigners," Hendra remarks. "They're used to stuff like Hotel Transylvania and Dracula, so when they see stuff like this, they're interested to see what makes our vampires different.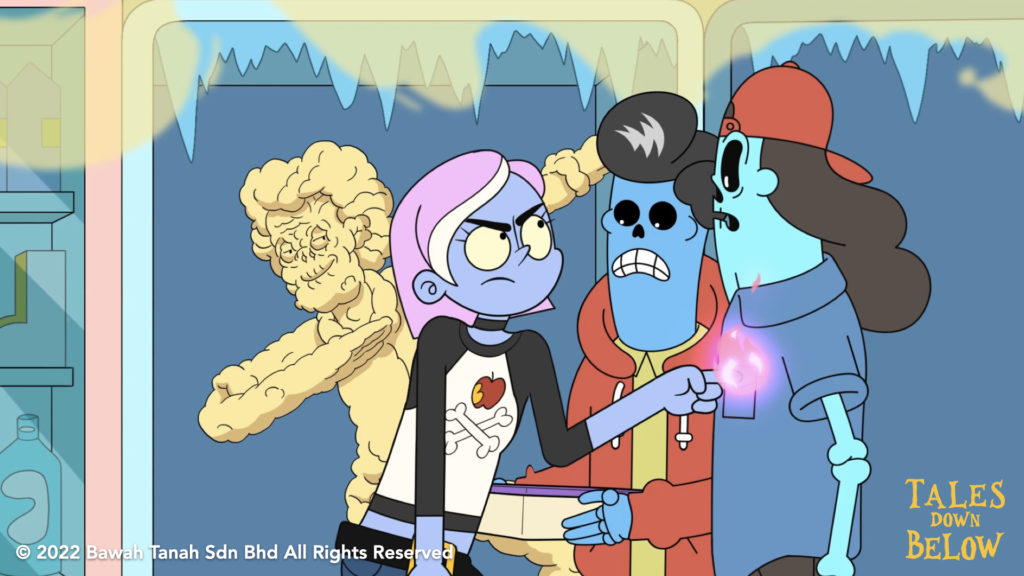 "You know, Malaysia has a lot of content for children like BoBoiBoy, Ajen Ali, Upin and Ipin," Hendra says. "When we conceptualised Tales Down Below, we wanted to target a market that no one in Malaysia has done. It's what the kids watch after they grow up, after they reach 12 or 13. When I was growing up, I watched The Simpsons and Futurama. We don't have a South-East Asian equivalent, so I think it's about time we have something to call our own." More mature cartoons allow for deeper layers of subtext, something Hendra hopes future viewers will appreciate.
"Putting the folklore and monsters aside," Hendra muses, "it's a story about two guys who have just graduated from college and are starting out at their first job. There is a nostalgia factor there. When I started my first job, my best friend was the person I saw at work every day. There's that feeling when the both of you just start working, and you eat together every day, and that person becomes your best friend. Also, after graduating, you think you know everything about the world, right? But when you enter the working world, you realise you know basically nothing. So this story explores that portion of your life."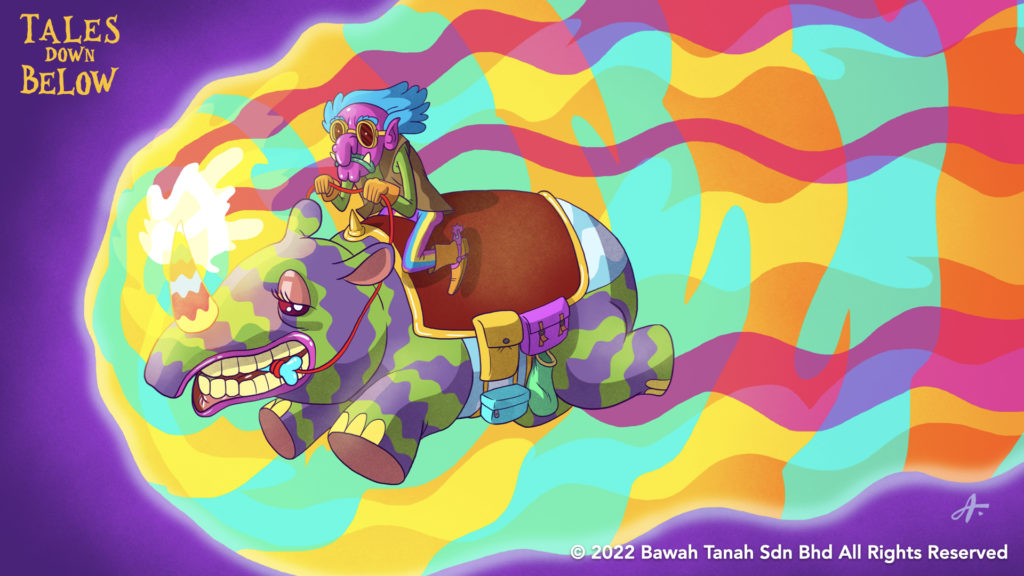 Hopefully, the show will find great success not just in Malaysia, but also in foreign countries. Hendra aims to eventually penetrate the European and Australian markets, before setting sights on America. For young creatives looking to pursue their dreams, Hendra has this to say, "We are not animators; we never thought we could do these kinds of things. It's just that one day, we saw an opening to pitch the idea. I think most of these broadcasters could see what our vision was. Find the right avenue to pitch your idea. You never know how far that idea can travel: it just has to reach the ears of the right person."
Watch the animated teaser trailer here!
For more BASKL stories, click the links below!