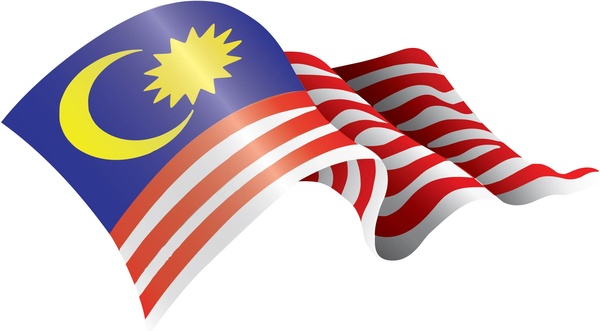 BASKL clues you in on interesting events, workshops and online activities this week.
By ANN MARIE CHANDY
We've got a bunch of stuff to keep you entertained on the eve of Hari Kebangsaan, our nation's 64th 'birthday'! Want some music? Listen to our Hari Kebangsaan playlist on Spotify; and check out our other specially curated playlists, too. Find out which songs bring back cool memories for our local musicians in Maria Murugiah's article Music to light the way. Or, why not download some Malaysian inspired wallpapers for your phones? In Dress your phones in these Malaysian illustrators' wallpapers, BASKL writer Nabila Azlan speaks to three local illustrators who have come up with some special edition downloads for you, our BASKL readers! We also have something to get your own creativity working! Why not take part in our monthly phone photography contest KLik? It's easy peasy, all you have to do is take a picture that portrays your love for our country, to coincide with this month's theme, "Anak Malaysia". Need some inspiration? Read our story Semarakkan rasa cinta negara melalui 'KLik Anak Malaysia'.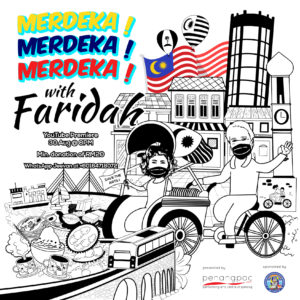 Merdeka! Merdeka! Merdeka! with Faridah premieres on YouTube tonight and will run from Aug 30 to Sept 16. Celebrate Merdeka with penangpac as it presents a variety show featuring singers, musicians, poets and dancers in conjunction with Malaysia's 64th year of Independence. The lineup includes Amirul Nizam Aziz performing on accordion, self-taught artist doing "dhal" art, a Merdeka poem by local poet Pavithrah, bassist Desmond Ngooi (of Penang Jazz Society's Big Band) and traditional dance, Lenggang Harumanis, performed by Kumpulan Indera Tari. Hosted by the First Lady of Malaysian Theatre, Dato' Dr Faridah Merican herself, the show is set to be a blast. To receive the YouTube link, please make a minimum RM20 donation to penangpac and send the bank slip via WhatsApp / e-mail to Jeevan at +60164718072 or jeevan@penangpac.org (Bank details: Affin Bank/A/C No: 1011 9000 4187; Performing Arts Centre of Penang).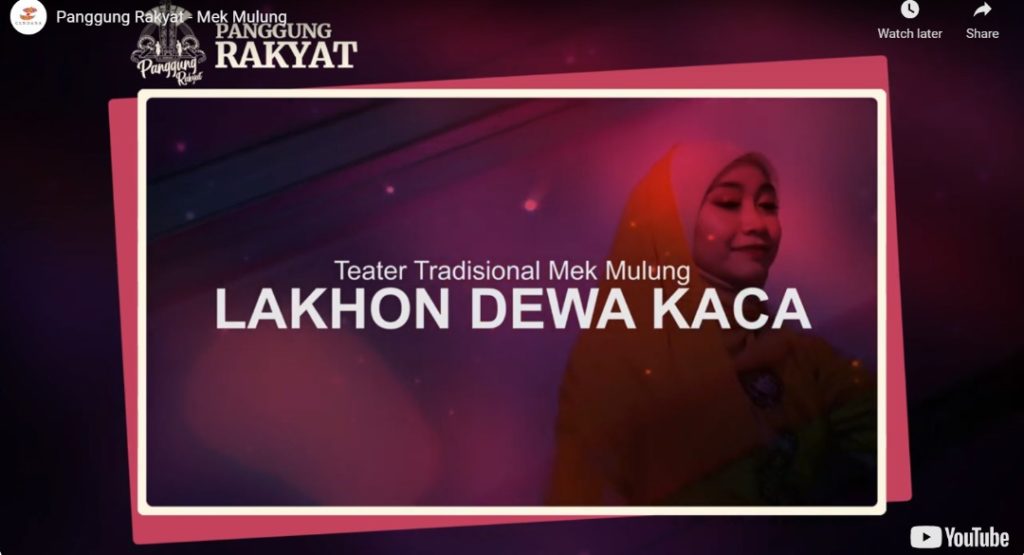 Did you manage to catch the Mek Mulung show led by Zamzuriah Zahari, featuring students from Universiti Malaya and Aswara, as well as Mek Mulung practitioners from Kedah, on Panggung Rakyat last weekend? It was very funny and charming at the same time. Tonight, there'll be a special documentary giving you a short history about the traditional artform, its meaning and how it evolved over the years. Tune in to CENDANA Malaysia's FB page at 8.30pm for the live streaming. However, if you miss it, fret not, all Panggung Rakyat videos will be carefully archived here on baskl.com.my so you can come back to watch them anytime you like. Next month, there will be more traditional theatre performances from Penang and Sarawak to look forward to.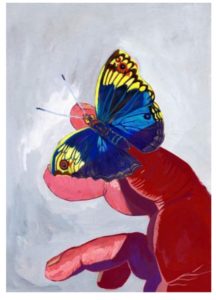 If you haven't already caught Hasanul Isyraf Idris's online exhibition of Mini Zoo, you should make it a point before Sept 5 when it ends. Richard Koh Fine Art (RKFA) has collaborated with The Back Room to present Mini Zoo, Hasanul's testimony of grieving during Malaysia's lockdown in 2020. The sketches from Mini Zoo, he says, offered him space to deal with his loss. The sketches are of everyday objects which the artist has derived from dreams, observations and collective images. Amongst cats, birds, skeletons, billboards and convenience stores, you'll also find butterflies and moths; inspired by a side activity Hasanul began indulging in during this time – caring for caterpillars and pupae. The exhibition's title refers to the artist's emotions of being trapped in his own physical and mental space, and the feelings that he explored during the biological metamorphosis he observed of the caterpillars and pupae.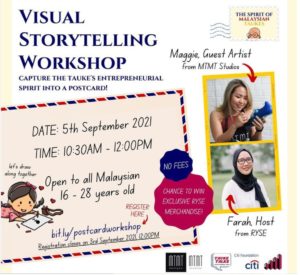 If you're a youth with an entrepreneurial streak or you know someone like that, then perhaps this workshop was made for you. On Sept 5, Tauke Talks is hosting a "Visual Storytelling Workshop (you'll have to register by Sept 3 to join). Tauke Talks is a series of online sharing sessions focusing on Small/Medium Enterprise Malaysian business owners. At the storytelling workshop, Maggie from @mtmtstudios & Farah from @ryseprogramme will show you how you can use visual storytelling to express your ideas for The Spirit of Malaysian Tauke competition, so you can design a unique postcard. "The Spirit of Malaysian Taukes" design a postcard competition ends on Nov 12. Combine your business know-how and artistic passion and be in the running to win attractive prizes! The workshop takes place on Sunday Sept 5 from 10.30am to noon and is open to anyone between 16 and 28. Click here to register.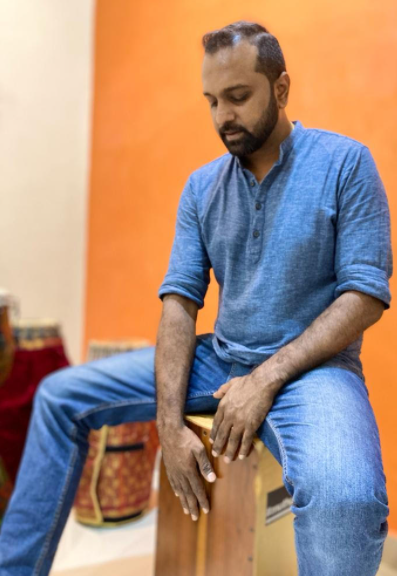 This month, why not get your percussive juices flowing? It's time to upgrade from stomping your feet and snapping your fingers. Join the Temple of Fine Art's Intro to Cajón workshop. Never heard of a cajón? Well, you probably have seen it being played but just don't know what it's called. A cajón (pronounced KA-hone) is a box-shaped percussion instrument with an Afro-Peruvian history. The Intro to Cajon workshop takes place at 8pm on five Thursdays starting this week (2, 9, 16, 23, 30 Sept). Presented by Bindu, Temple of Fine Arts's virtual platform, percussionist Muthuraman Ganesan will teach you all the basics you need to know. Note: You'll need a Cajón drum! Cost for this workshop is RM300, with limited seats available. Anyone 16 and above is welcome to join.