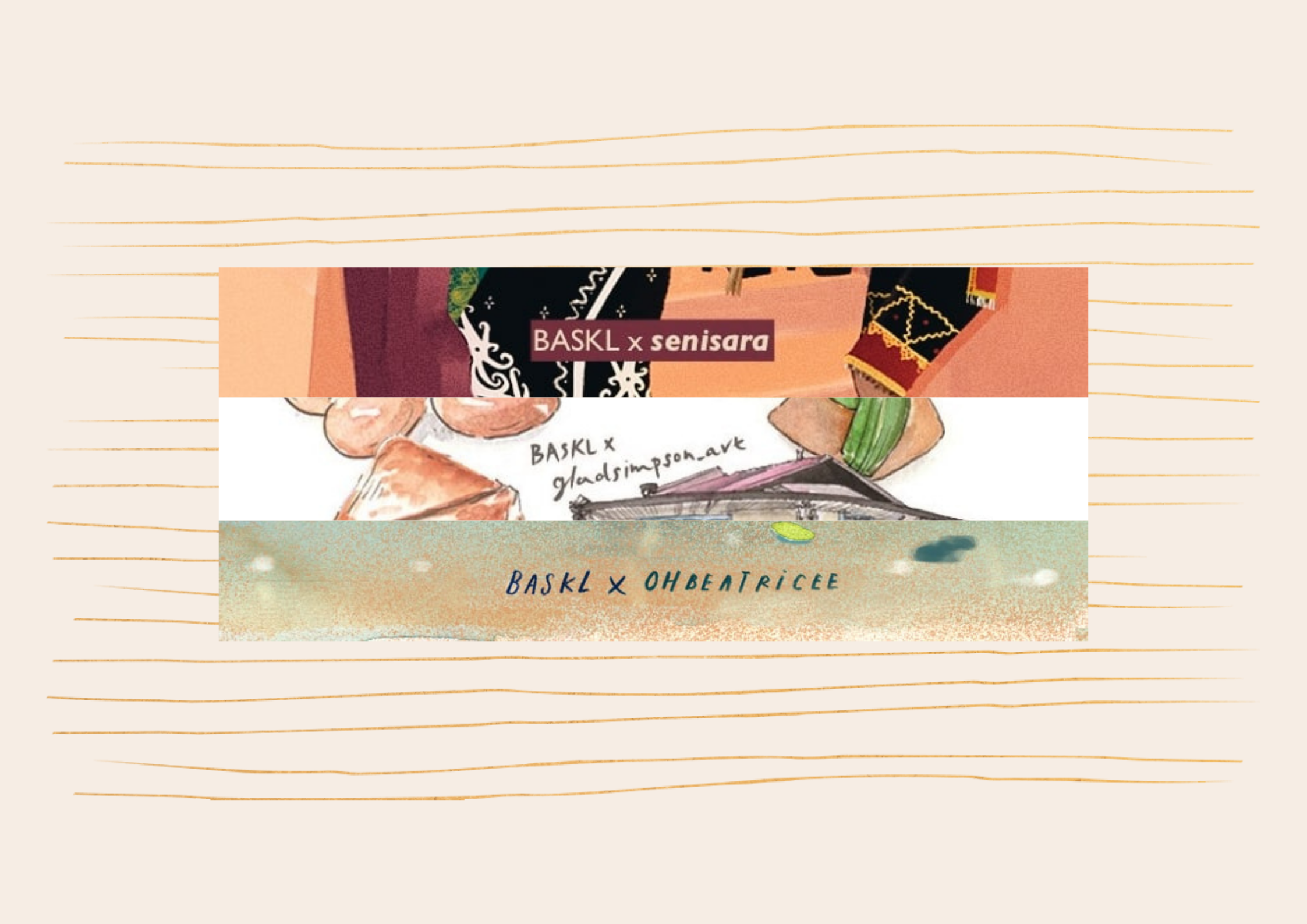 Three artists come together to share their love for Malaysia through special edition downloads!
By NABILA AZLAN
This year despite its shortcomings, we stand tall and proud in our homes, in the spirit of Merdeka. Together, we celebrate locally-inspired creative endeavours and the feeling of being Malaysians. But also, we celebrate you, BASKL readers – who have been tuning in to read and support our growing number of stories, videos and podcasts of Malaysian arts and culture.

In conversation and collaboration with artists Sarah Reza, Gladys Teo-Simpson and Beatrice Oh, here are compressed stories of their artful beginnings and recurrent themes. They have come up with wonderful digital wallpaper compilations with a Malaysian heart, just in time for Hari Kebangsaan and Hari Malaysia. Scroll through to see them!
Noor Sarah Mohamed Reza @senisara.my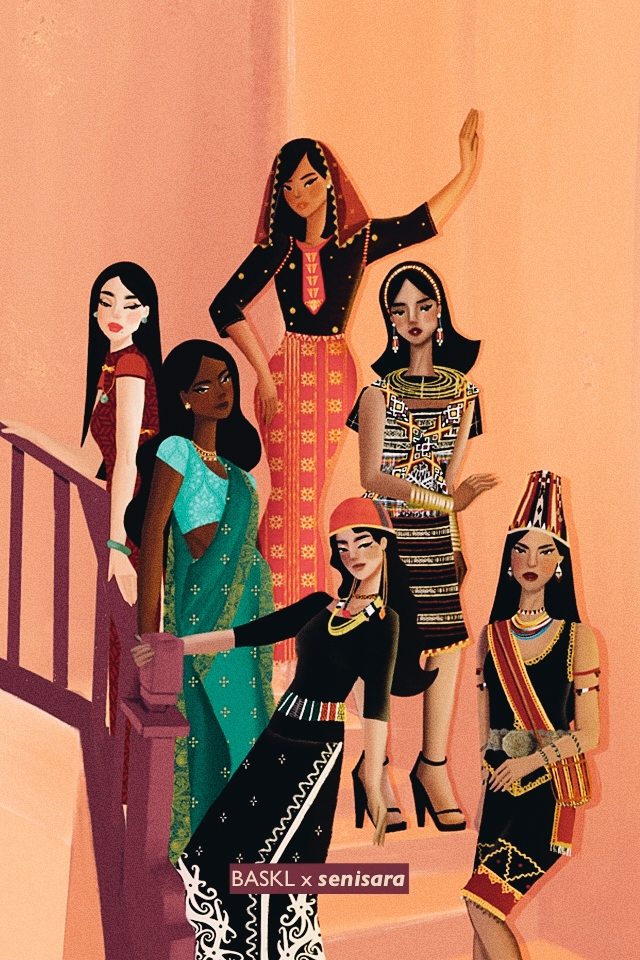 "Traditional attire is my favourite subject to draw. [With my art I reveal] the rich, beautiful and diverse Malaysian cultures."
For 31-year-old Bachelor of Arts grad Sarah Reza, art is in the blood. "It runs in the family. Both [my maternal and paternal] sides paint but I am the only full-time artist," begins Sarah. "My father, who draws well, is an architect. I am also motivated by my son, who creates art in a free-spirited manner."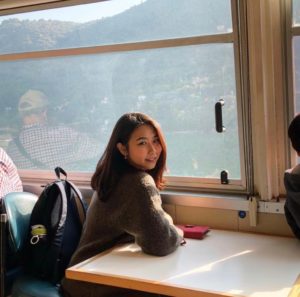 Although she has dabbled with strokes and form since four, Sarah's deep artistic pursuit has only taken form in recent years. She says 2019 marks the year passion turned to profession as she delved into illustrating for a living. "The first time I earned a commission from the sale of my artwork was during my school art exhibition. I was only 10 years old then, so it was definitely too early to think of this as a career option!" she admits. "But growing older, I have taken in art as a hobby; attended classes to learn various techniques, explored different media." A fan of Janice Sung, Audrey Kawasaki and Alyssa Mees, Sarah's creations and interests have blossomed with time.
Sarah aspires to deliver the message of elegance, femininity and facets of Malaysian culture through her art. A peek at her Instagram shows caricatures clad in beautiful traditional wear, each one with flushed cheeks and poised poses.
"My current art style evolved from my first series of girls which I developed in 2019," Sarah continues. "It started from my fascination with the Ngepan Iban (or traditional attire for Iban ladies). It helped me realise how rich and diverse the Malaysian culture is, and sparked the beginning of many series. Each race and ethnicity has its own unique aspects and I have only managed to cover a few. There is definitely plenty to do!"
Gladys Teo-Simpson @gladsimpson_art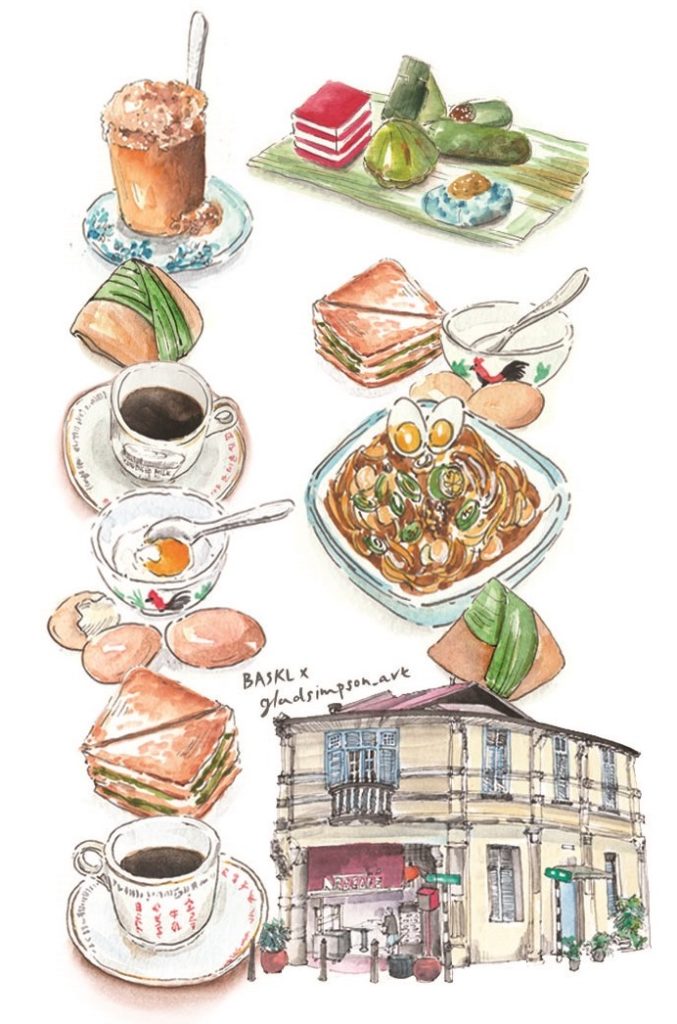 "Food is what unites people. I think you can never take Malaysia out of a Malaysian, especially when you're overseas – and it comes to food."
Art director turned self-taught illustrator and sketcher, Gladys Teo-Simpson has gone into the exploration of multiple subjects throughout the years – food, buildings, people, even pets. "I was trained in Graphic Design," she begins. "I was in advertising for about 15 years. In 2005 when my husband left for work overseas, I followed him and stopped working. Back then my kids were younger, so I taught myself how to draw, sketch and paint."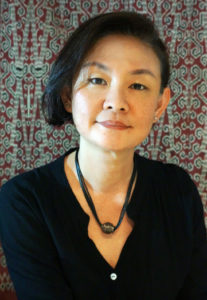 The Urban Sketcher recalls her first sketch on Aug 13, 2014. "It was from a hotel window in Saigon," Teo-Simpson tells. "I was having my holiday when a friend texted me about it – I checked them out and thought, 'How cool!' The sketching bug bit me and I never stopped since." Talking about her drawing style, she notes, "Coming to urban sketching, you don't really have time to draw every bit of detail. So, I learned how to be quick in my lines. Eventually, I just sort of developed my own style. I would say mine is loose and easy-going."
Teo-Simpson draws during her travels and has taken a liking to etch souls and scenes from her residing towns. "When the weather's not too hot, I like to cycle or walk. I like old buildings," she adds, loving the character and history behind each one. "When I started drawing people, I realised that I loved the human connection behind it." These days, she frequents putting town folks to paper; the tailors, hawkers and street vendors.
Currently residing in Jakarta, Indonesia, Teo-Simpson reminisces moments of being in her hometown in Kuching, Sarawak. Particularly so, at a kopitiam she frequents with friends and family – which inspires this special digital wallpaper. "Joo Seng sits at a corner of a row of shop lots facing Wisma Saberkas at the cross junction of Jalan Batu Lintang and Jalan Rock. It serves delicious nasi lemak, mee jawa, kolok mee, chicken rice and of course, the staple of half boiled eggs and kaya toast. How I wish I could be transported home right this minute," she says.
Beatrice Oh @ohbeatricee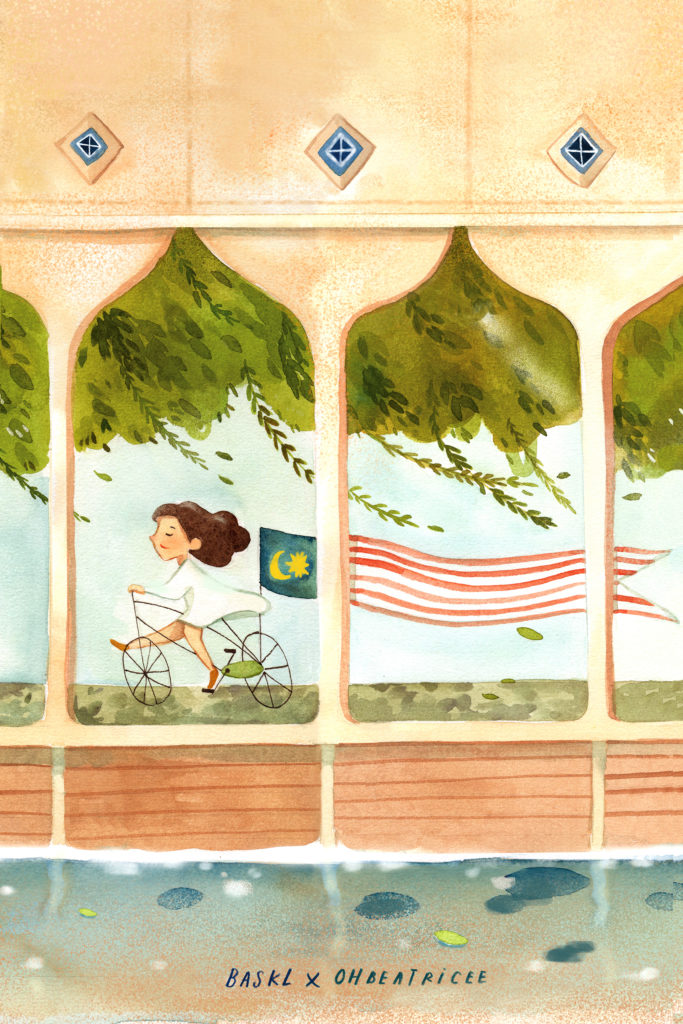 "[My artworks] are always based on personal experience and nostalgia. This one was drawn a year after my first time voting for the general elections. I felt that it was a step moving forward."
KL-based artist, Beatrice Oh treasures familiarity and childlike wonder in her illustrations. Equipped with coloured pencils and palettes of watercolours, Oh captures innocence, memories and warmth through a line-up of drawn individuals and destinations.
She, too, was agency-devoted before coming to create illustrations full-time. "I've tried freelancing and would say I had a taste in both worlds. After graduating and getting lost for a while, I decided," she goes on. "It was two to three years ago."
Her keenness pushed her through exploring the art form. To have more work coming in for illustrations, she admits that she needed to put more illustrations out, breaking her Graphic Design mould. Oh's creations record our country's beauty and grace, among all else. In the background of her wallpaper are the arches of the scenic Putra Mosque.
Reaching the topic of travelling, we agreed how there is no other place like Malaysia. "[Going abroad] I would miss making stuff from the comforts of my own home," she says. Steering towards the feeling of being tourists in our country again, Oh adds, "I would just go to Penang or Sekinchan. They're only a short while away from the city, plus the local cafes and restaurants there simply draw me in. They make me feel like I would want to be there. Away from here a bit."
Her inspiration spans a list of works and artists, but she is mostly drawn to those by American artist and teacher, Balcomb Greene and Irish writer-illustrator, Oliver Jeffers. Transcending through, Oh has recently dipped her feet into the book industry. Her first picture book, Dumpling the Tiger, is out now for adults and children to read and cherish.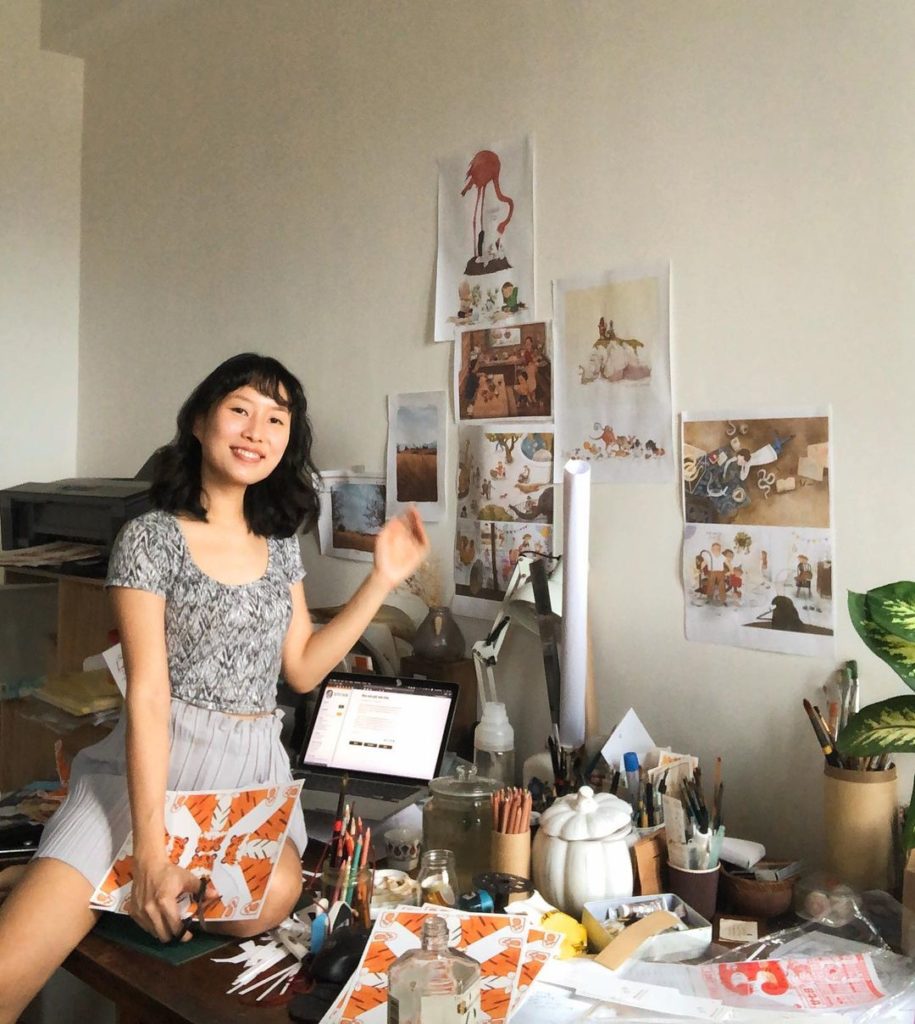 All three wallpapers are available for download: KEEP IT ROLLIN', KOPITIAM STORIES and PRETTY MAIDENS OF MALAYSIA.
Tag or mention us on Instagram – @CENDANAMalaysia #BASKL – as well as the illustrators when you get any of these on your phone screens. We would love to see them!
A little PSA: these downloads are solely for personal use; commercial uses require direct permission from the respective artists.