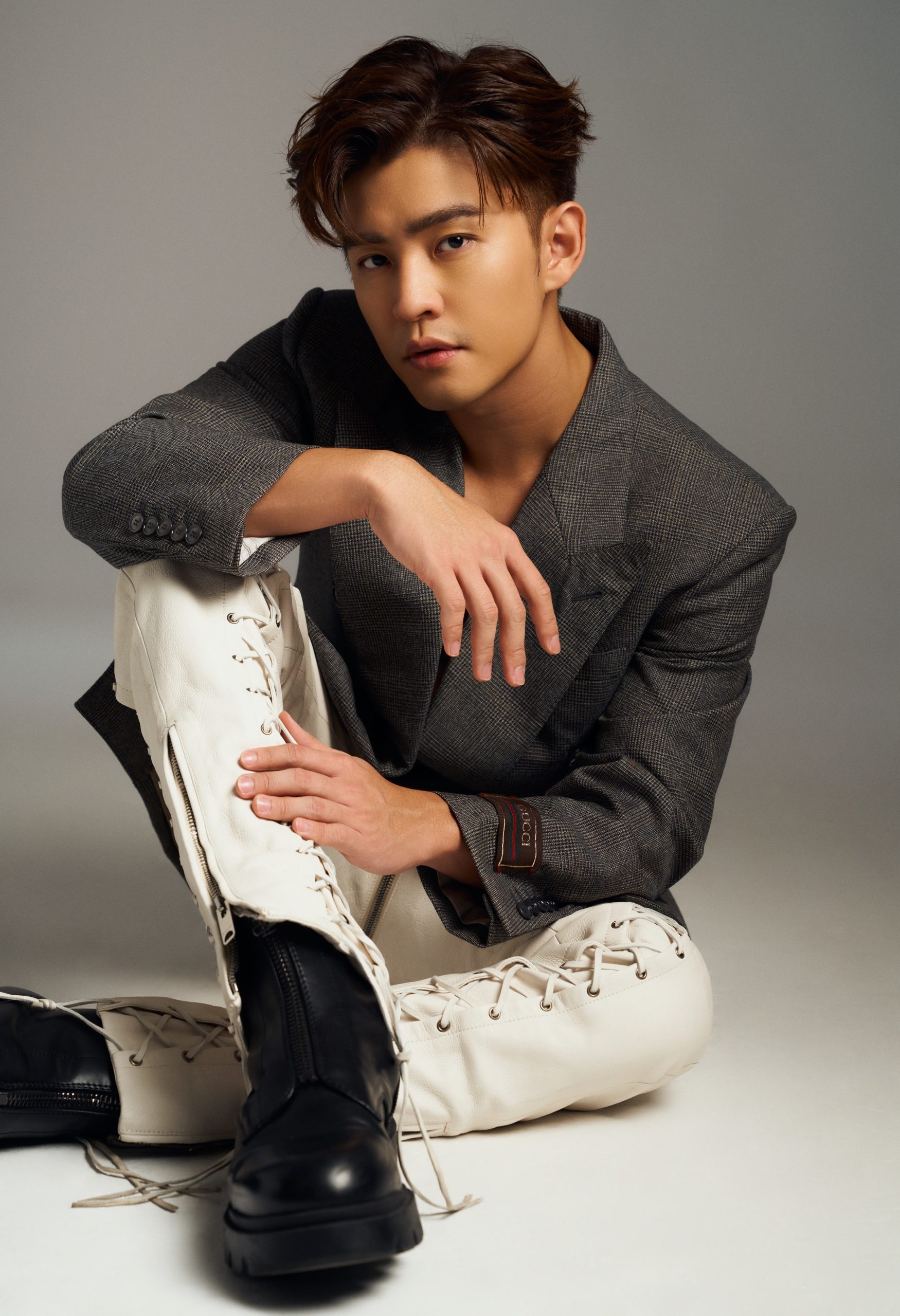 ALVN, formerly known as Alvin Chong, a powerhouse in Malaysia's entertainment and fashion scene is currently busy rewriting the rules of the game. The multifaceted musician, who has been the face of Longines for two consecutive years, was also recently invited to represent the prestigious skincare brand, La Mer.

In a whirlwind series of achievements, ALVN represented Malaysia at Milan Fashion Week with Onitsuka Tiger in February, and attended Coach's iconic show at New York Fashion Week, along with the Prada, BOSS, and Onitsuka Tiger shows at Milan Fashion Week later in September.
"It has always been my dream to attend New York Fashion Week and Milan Fashion Week, which we all know is the epicenter of tastemakers and purveyors of cutting edge trends. I was honoured and inspired to have been able to see all the latest collections from Coach, Prada, BOSS, and Onitsuka Tiger firsthand," he said.
ALVN's fashion journey is not just about personal triumph, but also about elevating Malaysia's name internationally and making creative and business connections with global fashion brands. "It was an amazing opportunity to not only represent Malaysia but to also meet with key members of the fashion industry across the world," he adds.
To further solidify his status as a new fashion icon in Southeast Asia and certainly one of the most impactful, ALVN was also honoured with the McM Rising Star award, which named him as the Most Promising Fashion Icon of 2023 at a ceremony held in Kuala Lumpur recently. The McM award is organised by McMillan Woods Global, a global association of independent local and regional firms of recognised qualified accountants and professional advisors.
"Being recognised by the McM Woods Global Awards is truly a humbling experience for me and I am grateful for this acknowledgement. I hope I get to inspire others to chase their dreams, no matter how distant it may seem – you just have to be brave enough to take that first step" quips ALVN as he recalls his own arduous journey towards success.
ALVN's global fashion escapades also connected him with fellow musicians from many different countries. He recently joined forces with European composers, Simon Reichardt, Felix Eickhoff, and Rene Miller, for onemorenight, featuring sensational Korean singer-songwriter and composer, YOUHA. The surprise collaboration with YOUHA sent waves across Southeast Asia, earning the song a coveted spot on Spotify's New Music Friday Playlist.
But ALVN isn't just stopping there – he also released Need Me Now, a collaboration with a Singaporean Producer, and is currently working on an upcoming track with a Malaysian producer-songwriter based in South Korea.
Kim Lim, Managing Director of Universal Music Malaysia, aptly noted, "I'm proud of ALVN's bravery to step out of his comfort zone and create a whole new identity that transcends the realms of music, fashion and style"
Brandon Chan, Universal Music's New Business and Artist Management Director echoes her sentiment, adding "We've seen ALVN make amazing strides in his journey in the entertainment and fashion industry over the past 6 years, and we couldn't be prouder. His talent and vision continues to shine, and we can only expect more great moves from him in the near future."
Amidst all his accomplishments, ALVN continues to keep his creative juices flowing through his well-received video podcast series, R U OK?!, which is available on Apple, Spotify, and YouTube. The series delves into the mindfulness struggles faced by Gen Z's post-Covid, with the aim of helping and inspiring them to overcome their challenges. Each episode features engaging conversations with diverse guests, as they discuss their life experiences and perspectives.
Definitely the one to watch, ALVN has his eyes on the prize and is ready to do the work! He's on Instagram, Twitter and YouTube.
Read more stories like this on BASKL via the links below: