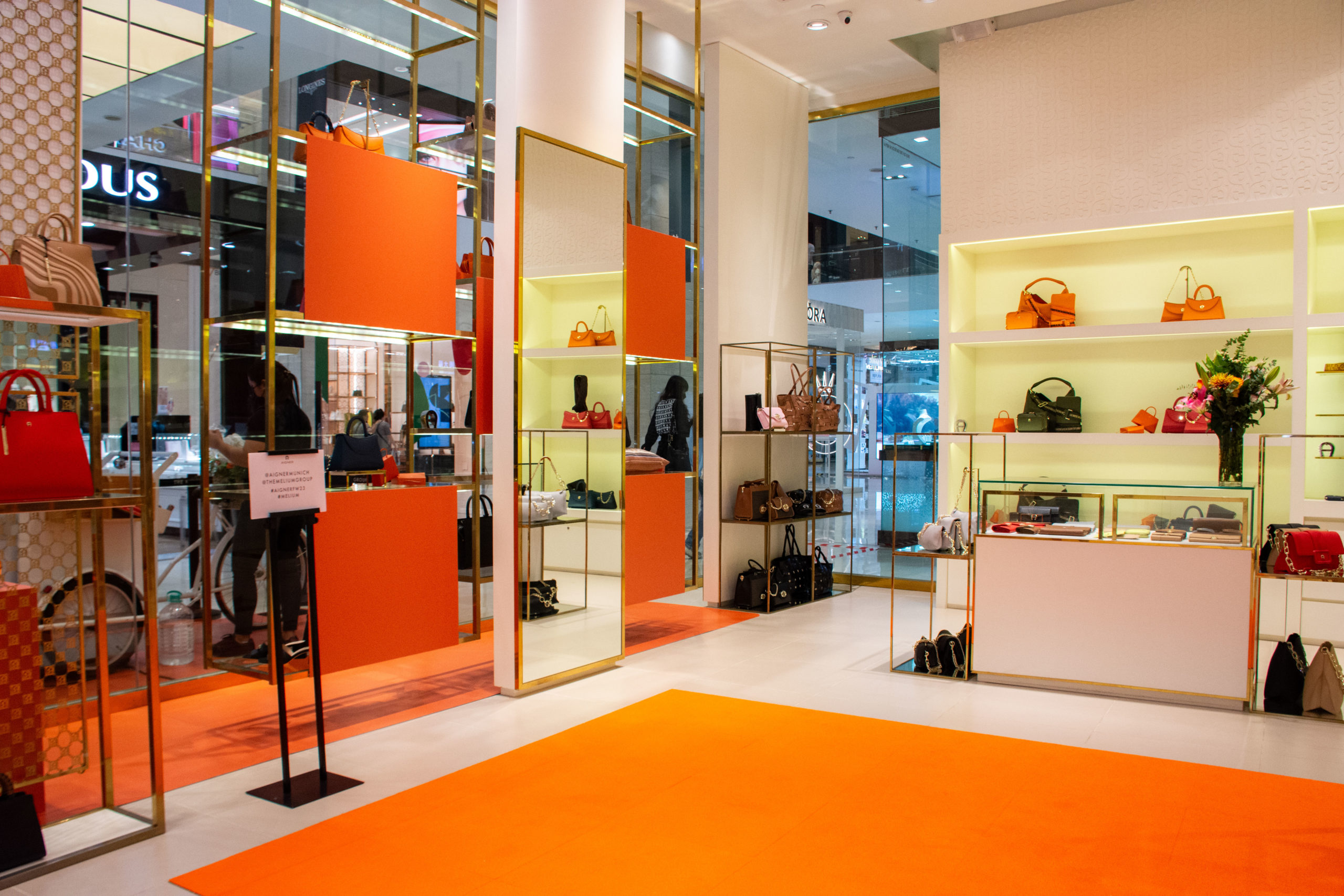 Fire, water, earth and air – in philosophy, the four elements are the origin of all earthly life. The fifth element is more subtle, less tangible, rather it connects everything with each other. It is the quintessence of life and means harmony and love. This fifth element is the inspiration for the new Fall/Winter 2023 Collection The 5th Element, which unites the connection to the past and the heritage of AIGNER with the present. With the collection, nostalgia comes to life that fulfils people's need for truthfulness and real stories.
Designs from the AIGNER archive are interpreted in a contemporary way. Retro materials such as jacquard fabric, patchwork leather or bouclé are combined with intense and wintry shades such as Nature Green, Element Orange or Oceanic Blue. Next to them are delicate nuances like Stardust Rose or Dusty Rose.
The renowned art photographer Elizaveta Porodina takes us to other worlds with her images. Guided by emotion and an extraordinary sense of aesthetics, she uses different light and colour compositions to set the scene for the new Fall/Winter 2023 collection The 5th Element.

Whether in expressive colours or dramatic black and white, Elizaveta Porodina's work is characterised by a unique visual language. Together with her team, the model Vivien Solari is artfully staged. She poses in monochrome, abstract spaces and radiates an incredible power with her poses and presence. This magical, almost supernatural aura stands for the title of the collection The 5th Element. The Fifth Element is seen as the unifying element that creates harmony and balance. The individual styling and expressive make-up in shades of blue, green and pink reinforce the artistic character of the shoot. The outfits were created especially for the campaign and adapted exclusively for the model.
One campaign motif plays with the monochrome of the colour orange: a wide flowing silk dress in the collection colour Element Orange is combined with unusual details such as cuffs on the wrists, chokers and a wide waist belt – all made of grained leather – with the new CYBILL Bag Stretch. The look is completed by an elaborate braid in a sleek look and expressive make-up.
All looks are a perfectly curated interplay of fashion, abstraction and the creative use of leather as a connection to the heritage of the AIGNER brand.
Read more stories like this on BASKL via the links below: