The Light Project
Art in the City memeriahkan kawasan dengan seni dan persembahan awam yang dikurasi khas di seluruh negara. Aktiviti ini ialah satu koleksi instalasi awam sementara dan diiringi dengan persembahan yang diprogramkan khas untuk memberikan inspirasi kepada negara dan seterusnya kepada sektor seni dan budaya, melalui sinar harapan bahawa kita semua boleh bangkit bersama daripada kesan pandemik COVID-19 ini. Antara lokasi terpilih bagi instalasi dan program-program berkaitan ini adalah terletak di bandar-bandar di seluruh negara, dipilih untuk menarik minat, perhatian dan aktiviti ekonomi di sekitarnya. Lokasi-lokasi tersebut adalah seperti berikut:-
The Godown, Kuala Lumpur, sebuah ruang seni yang terletak di tengah bandar raya di Lorong Ampang. Ruang ini terdiri daripada dua buah bangunan yang berbeza. Dewan Utamanya ialah sebuah 'gudang' yang mempunyai sejarah lebih dari 100 tahun dan juga mempunyai ruang terbuka, direka oleh seorang arkitek yang terkemuka iaitu Ling Hao dari sebuah firma arkitek di Singapura, Linghao Architects.
Padang Badawi, Butterworth, bersebelahan dengan Dewan Dato Haji Ahmad Badawi yang terletak di Jalan Bagan Luar. Padang tersebut terkenal dengan banyak acara awam dan boleh dikunjungi dengan berjalan kaki ke Butterworth Art Walk.
Taman Medan Selera Dato Tahwil Azhar, Ipoh ialah sebuah medan selera yang menempatkan 50 buah gerai makanan. Lokasi ini sudah terkenal sejak tahun 70-an.
Taman SDG, Melaka ialah sebuah lokasi yang jelas kelihatan dari Jalan Melaka Sentral. Ia terletak di tebing Sungai Melaka dan berdekatan dengan kawasan perumahan dan perniagaan.
Di Batu Pahat pula, ialah sebuah kawasan berbumbung di Jalan Abu Bakar yang diuruskan oleh Majlis Perbandaran Batu Pahat. Ia ialah sebuah kawasan yang menerima ramai pengunjung.
Taman Kenyalang, Kuching diuruskan oleh Majis Bandaraya Kuching Selatan. Bertempat berdekatan dengan kawasan perumahan, salah sebuah Program Perumahan Rakyat (PPR) komuniti Asli di Kuching dan bersebelahan dengan Kenyalang Traffic Gardens.
The Light Project
Art In The City lights up spaces with curated public art and performances   nationwide. These efforts are scheduled to take place as temporary installations with curated performances to inspire the nation, and the arts and culture sector at large, with hope and light so we can all rise together in the aftermath of the COVID-19 pandemic.
Sites that will be hosting these installations and programmes are located in secondary cities across the nation, chosen to stimulate interest, visibility and  economic activity. These sites are:
The Godown, Kuala Lumpur is an arts space located in the centre of the city, tucked away and nestled within Lorong Ampang. The space consists of two contrasting buildings, the Main Hall which was a 'gudang' (warehouse) with a history of over 100 years and a semi open-air building, designed by award winning architect, Ling Hao of Singaporean architecture firm, Linghao Architects.
Padang Badawi, Butterworth is next to Dewan Dato Haji Ahmad Badawi located at Jalan Bagan Luar. The field is a popular location for public events and is within walking distance to the Butterworth Art Walk.
Taman Medan Selera Dato Tahwil Azhar, Ipoh is located at a popular food court with 50 food stalls. It has been a well-known site since the 70s.
SDG Park, Melaka is highly visible from Jalan Melaka Sentral. It is located at Sungai Melaka's riverbank and is located close to the housing area and shoplots.
The Batu Pahat site is a roofed area located at Jalan Abu Bakar and is managed by Majlis Perbandaran Batu Pahat. It is a high traffic area popular with local visitors.
Kenyalang Park, Kuching is managed by Majlis Bandaraya Kuching Selatan. It is located near to a residential area, one of Kuching's first People's Housing Project (PPR) and is next to the Kenyalang Traffic Gardens.
Tarikh/Date

Nov 2021-Mac 2022
Jam/Time

Setiap malam/Every night
Lokasi/Venue

Kuala Lumpur, Butterworth, Ipoh, Melaka City, Batu Pahat, Kuching
Harga/Pricing

Percuma/Free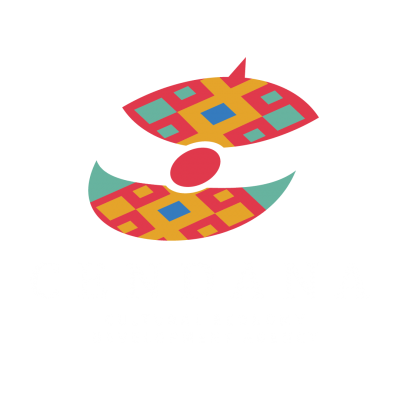 About BASKL
BASKL is Bandar Aktiviti Seni Kuala Lumpur, a space created by the Cultural Economy Development Agency, or CENDANA, to help nurture the city's arts and culture ecosystem, and encourage locals and visitors alike to learn more about and savour the melting pot of art, music, craft and performing arts that pervades this beautiful city and beyond.