KUL.CEF
Forum KUL.CEF ialah sebuah forum susulan daripada Forum Ekonomi Kreatif yang telah diadakan pada Oktober 2020. Forum ini ialah sebuah acara tempatan yang juga diadakan sempena Tahun Ekonomi Kreatif bagi Pembangunan Lestari Antarabangsa.
KUL.CEF membawakan bersama-sama komuniti seni, para dermawan dan badan-badan korporat demi manfaat bersama dalam mencipta sektor budaya yang lebih mampan, menarik dan bercita-cita tinggi. Forum ini melibatkan ucaptama, perbincangan panel terdiri daripada badan-badan korporat dan yayasan serta peluang untuk mendengar dan bertemu dengan wakil-wakil ekosistem seni tempatan dan antarabangsa.
Usaha pembangunan kreativiti Malaysia melalui kolaborasi, sumbangan dan tanggungjawab sosial korporat adalah penting demi pembangunan Malaysia secara holistik. Oleh itu, keterlibatan para kolaborator dan badan-badan korporat adalah antara tunjang utama dalam pembangunan yang lebih efektif dan bermakna terhadap sektor seni dan seterusnya ekonomi kreatif.
KUL.CEF ialah sebuah acara yang akan disusuli dengan Forum Ekonomi Kreatif dan Budaya Dunia yang akan dianjurkan oleh Rakan MOU CENDANA (BEKRAF melalui Kementerian Pelancongan dan Ekonomi Kreatif Republik Indonesia) yang akan berlangsung di Dubai Expo, 7-9 Disember 2021 bertemakan Inclusively Creative: Curating the Future.
KUL.CEF dianjurkan bersama Persatuan Alumni Felo Perdana.
KUL.CEF
KUL.CEF forum is a follow-up online conversation from the Creative Economy Forum that took place in October 2020. It is a Malaysian event to commemorate the International Year of Creative Economy for Sustainable Development.
KUL.CEF will bring together the arts, donors and businesses together for mutual benefit to create a more vibrant, ambitious and sustainable cultural sector for the benefit of all Malaysians. The forum includes keynote, panel discussions on corporation and foundation priorities as well as opportunities to experience and meet with local and international representatives from the arts ecosystem in Malaysia and beyond.
Nurturing Malaysian creativity through collaborations, private giving and corporate social responsibility is essential, because it nurtures Malaysia as a whole. Therefore, better engagement with collaborators and business partners is paramount to a more effective and meaningful growth in the arts and creative economy.
KUL.CEF is a build-up event to CENDANA's MOU Partner's (BEKRAF via Ministry of Tourism and Creative Economy of the Republic of Indonesia) event, the World Cultural and Creative Economy Forum, taking place in Dubai in conjunction with Dubai Expo, 7-9 December 2021 with the theme, Inclusively Creative: Curating the Future.
KUL.CEF is organised with Perdana Fellows Alumni Association.

Harga/Pricing

Percuma/Free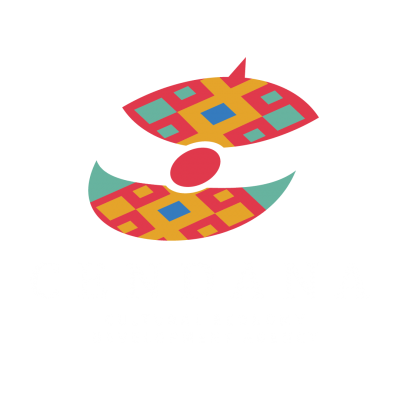 About BASKL
BASKL is Bandar Aktiviti Seni Kuala Lumpur, a space created by the Cultural Economy Development Agency, or CENDANA, to help nurture the city's arts and culture ecosystem, and encourage locals and visitors alike to learn more about and savour the melting pot of art, music, craft and performing arts that pervades this beautiful city and beyond.