RUMAH BULUH
Lokasi Godown KL akan ditransformasi menjadi sebuah rumah buluh merangkumi lekapan, pemasangan, skulptur, dan program dengan Kerjasama studio senibina tempatan serta pertubuhan orang asal seperti SEAD Build, Tenten Design, Japan Foundation dan Studio Karya yang meraikan penggunaan buluh dalam reka bentuk, binaan dan bahan kesenian masa hadapan:
BICARA BAMBOO
Nov 27 & 28, 10am
Bicara Bamboo menawarkan pameran, perbincangan dan merungkai peranan buluh dari perspektif pembangunan arkitek dan reka bentuk. Sesi pada hari Sabtu ini akan menawarkan perbincangan dengan panel-panel arkitek antarabangsa dan dikendalikan oleh wakil arkitek tempatan yang menetap di Melbourne, Australia, Low Ewe Jin.
Sesi pada pagi Ahad akan menampilkan pereka dari Filipina, Kenneth Cobonpue dan pereka dari Thailand, Korakot Adomree di mana rekaan kedua-duanya ditayangkan di Bamboo House.
MINDBENDING BAMBOO
Nov 25 – 28, sepanjang hari
Menampilkan pameran seni buluh hebat oleh para pereka serata dunia. Pameran ini adalah hasil kolaborasi SEAD Build.
INTRIGUING INSTRUMENTS
Nov 27 & 28
KLWKND menampilkan persembahan unik dengan alat muzik yang diperbuat daripada buluh. Kami mempersembahkan duo muzik Malaysia Kicau Bilau di Bamboo House pada pukul 3ptg.
Selepas itu, pada pukul 4.30ptg, anda boleh menonton koleksi persembahan muzik dari alat muzik tradisional dan moden oleh UiTM Bamboo Sound Arts, iaitu kumpulan muzik yang memainkan alunan lembut, unik dan menenangkan bersama alat muzik tradisional Malaysia seperti angklung, buloh kapohtigo and tegunggak. Nantikan juga persembahan oleh pemain saxophone buluh dari Sabah, Phillipus Jani.
ART OF BAMBOO
Nov 25-28, Sepanjang Hari 
Menampilkan karya seni tiga artis berbakat tinggi, Art of Bamboo mempersembahkan karya seni yang memukau oleh artis ternama Nakatomi Hajime (Jepun), pereka produk terkenal Korakot Aromdee (Thailand) dan pembuat tanglung tradisional Cina Chuen Mun Wai (Malaysia), yang hasil kraftangannya terkenal dan sangat dicari di rantau ini.
BAMBUREKA 
Nov 27 & 28, 1.30ptg
Sertai kami di bengkel Bambureka untuk mengasah skil dan bakat anda dalam menghasilkan model kraf miniatur yang diperbuat daripada buluh. Pelajari ilmu seni halus pembentukan buluh berdasarkan model yang anda impikan! Bengkel Bambureka KLWKND ini adalah anjuran bersama SEAD iaitu sebuah syarikat tempatan yang telah menempa nama secara global dalam membangunkan reka bentuk dan memberi rundingan kelestarian alam sekitar dengan fokus khas mempromosikan buluh sebagai bahan arkitek yang mampan.
Daftar disini.
Untuk senarai program penuh, klik disini.
BAMBOO HOUSE
The Godown KL will be physically transformed into a hive of bamboo fixtures, installations, sculptures, and programming in partnership with local architectural studios and indigenous organizations such as SEAD Build, Tenten Design, Japan Foundation and Studio Karya that celebrate bamboo as a design, construction and artistic material of the future:
BICARA BAMBOO
Nov 27 & 28, 10am
Bicara Bamboo discusses, presents and dissects the role of bamboo from the architectural and design points of view. The Saturday session, focusing on the usage of bamboo in architecture is paneled by architects from around the world and moderated by Melbourne-based Malaysian architect Low Ewe Jin. Sunday morning session will be fronted by product designers Kenneth Cobonpue from the Philippines, and Korakot Adomree from Thailand whose designs will be showcased within Bamboo House.
MINDBENDING BAMBOO
Nov 25 – 28, all day
A curated photography exhibition of magnificent, awe-inspiring, crazy and breathtakingly beautiful bamboo structures and installations from around the world. This exhibition is curated in collaboration with SEAD Build.
INTRIGUING INSTRUMENTS
Nov 27 & 28
KLWKND features unique performances made possible through musical instruments made out of bamboo. Watch Malaysian musical duo Kicau Bilau in the Bamboo House at 3pm.
Then at 4.30pm, catch  UiTM's Bamboo Sound Arts, a musical group that performs soothing, unique and melodious sounds with traditional Malaysian instruments such as angklung, buloh kapohtigo and tegunggak. Look out for a performance by acclaimed bamboo saxophonist Phillipus Jani from Sabah too. 
ART OF BAMBOO
Nov 25-28, All Day
Featuring the artworks of three highly-talented artists and master craftsmen, Art of Bamboo presents mesmerizing art pieces by acclaimed fine artist Nakatomi Hajime (Japan), celebrated product designer Korakot Aromdee (Thailand) and traditional Chinese lantern maker Chuen Mun Wai (Malaysia), whose handcrafted works are renowned and highly sought after within the region and beyond.
BAMBUREKA
Nov 27 & 28, 1.30pm
Join us for Bambureka workshops where you get to pick up the skills of crafting miniatures and models using bamboo. Learn the intricate art of bending, twisting and shaping bamboo into the design in your head! KLWKND Bambureka workshops are conducted by SEAD, a Malaysian-based but globally-reaching impact enterprise focusing on building design and environmental consultancy with a special focus on promoting the sustainable and hollistic use of bamboo as an architectural material. Register here. 
For the full list of programmes, click here. 
Tarikh/Date

25.11.21-28.11.21
Lokasi/Venue

IN SITU @ The Godown KL
Harga/Pricing

Percuma/Free (Pendaftaran/Temujanji diperlukan; Registration / Appointment required)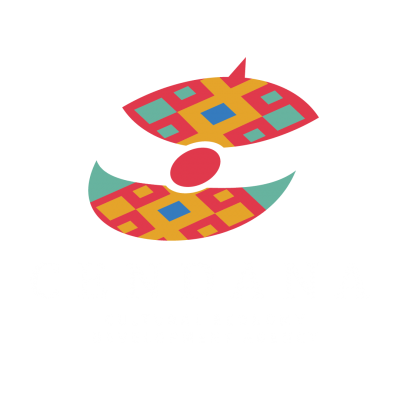 About BASKL
BASKL is Bandar Aktiviti Seni Kuala Lumpur, a space created by the Cultural Economy Development Agency, or CENDANA, to help nurture the city's arts and culture ecosystem, and encourage locals and visitors alike to learn more about and savour the melting pot of art, music, craft and performing arts that pervades this beautiful city and beyond.