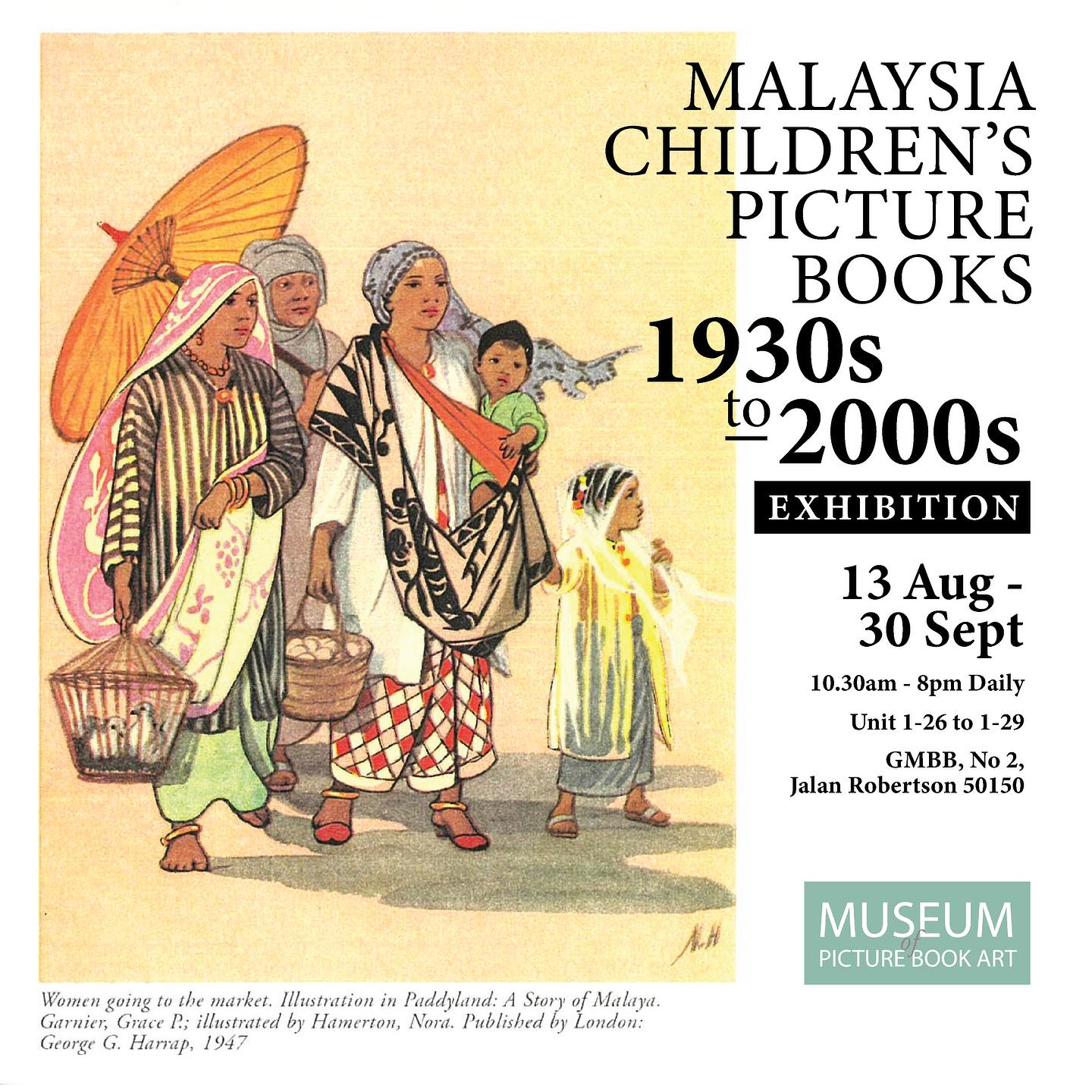 The 'Malaysia Children's Picture Books: 1930s to 2000s' exhibition at the Museum of Picture Book Art in GMBB gifted us with some interesting takeaways. Read for the list and to know how to get started on some amazing picture books!
By NABILA AZLAN
The managing director of Museum of Picture Book Art (who is also the founder-publisher of Integra Creative Media Sdn Bhd), Linda Tan Lingard has been so cool as she walked us through the Malaysia Children's Picture Books: 1930s to 2000s exhibit herself.
To those who are not familiar with picture books, they are where text and pictures play equal importance; in some cases, picture books can even come out wordless. They do most times be made in the interest of children, although humans of all ages are able (and encouraged) to immerse in their magic!
Malaysia Children's Picture Books: 1930s to 2000s which has been open to the public since August 13, 2023, is curated by Tan as well as Museum of Picture Book Art founder, Peter Duke. The exhibition consisted of books that have been donated to the museum as well as the curators' personal book collection. It shows picture books published by Dewan Bahasa dan Pustaka plus other publishers from the 1980s and 90s. On top of these, visitors can also flip through
Come to the Museum located in GMBB and you shall see, set in the glass cases of the Museum during this timely exhibit are two story books; Paddylands: A Story of Malaya (1936) by Grace P. Garnier and Haji's Book of Malayan Nursery Rhymes (1939) by A. W. Hamilton, both known to earn their special places in the hearts of Malayan children in the 1930s. Although not strictly picture books themselves, they have been beautified by the illustrations of Norah Hamerton, who has indirectly inspired this exhibit. After discovering Hamerton's work, we learned how Tan and Duke went the extra mile to trace her roots in order to learn more about her (a research piece is in the works, according to Tan).
From the curators, we learned how back then British colonialists, or more often, wives of officials would contribute a great deal to the early development of children's picture books. One example of this being Helen Bannerman, the wife of a Scottish doctor working in India who produced a true picture book in 1900 titled Little Black Sambo.
This however does not discount the role of Malaysian picture book advocates like the late Yusof Gajah (also featured in the exhibit) who became a focal point in the industry; he has trained and mentored today's authors and illustrators in the genre like Nor Azhar Ishak, Basari Mat Yasit and Mohd Khairul Azman Ismail.
Following the popularity of picture books and the evolution they have gone through, it is understood how they would play a pivotal role in the lives of many. Here are three points why everyone needs to delve into some picture books ASAP:
They help to rekindle nostalgia (and build some foundation for new ones)
The Museum's 'glass case' books, Paddylands: A Story of Malaya and Haji's Book of Malayan Nursery Rhymes paint glimpses of Malayan life in the 1930s. The former, written by the wife of an English priest tells the story about a family who lives in a kampung while the latter is a compilation of bilingual nursery rhymes catered to local children. Hamerton as an illustrator has succeeded in bringing life to Malayan countryside as well as those residing before World War II. For the folks who have been residents of said timeframe, they are able to be 'taken back' via these literary time machines. The bold illustrations feature amazing colour palettes used for clothes, scenery and other everyday objects; instilling beauty in the ordinary.
They instill empathy
For today's children (and adults, like me) who might find the illustrations and language style in the picture books foreign, they can be both amazing and amusing. As you may catch in some of the books, there might not be much change in the goings on of daily life for a child (going to school, playing with friends, eating meals) however, there are stark differences, for example in how homes, buildings and everyday wear are illustrated. From these illustrations, we are able to visualise another era and connect to those who are of a different upbringing, better. With entertainment comes education; there is so much to be learned from such reflections of culture.
They encourage the creation of quality local publications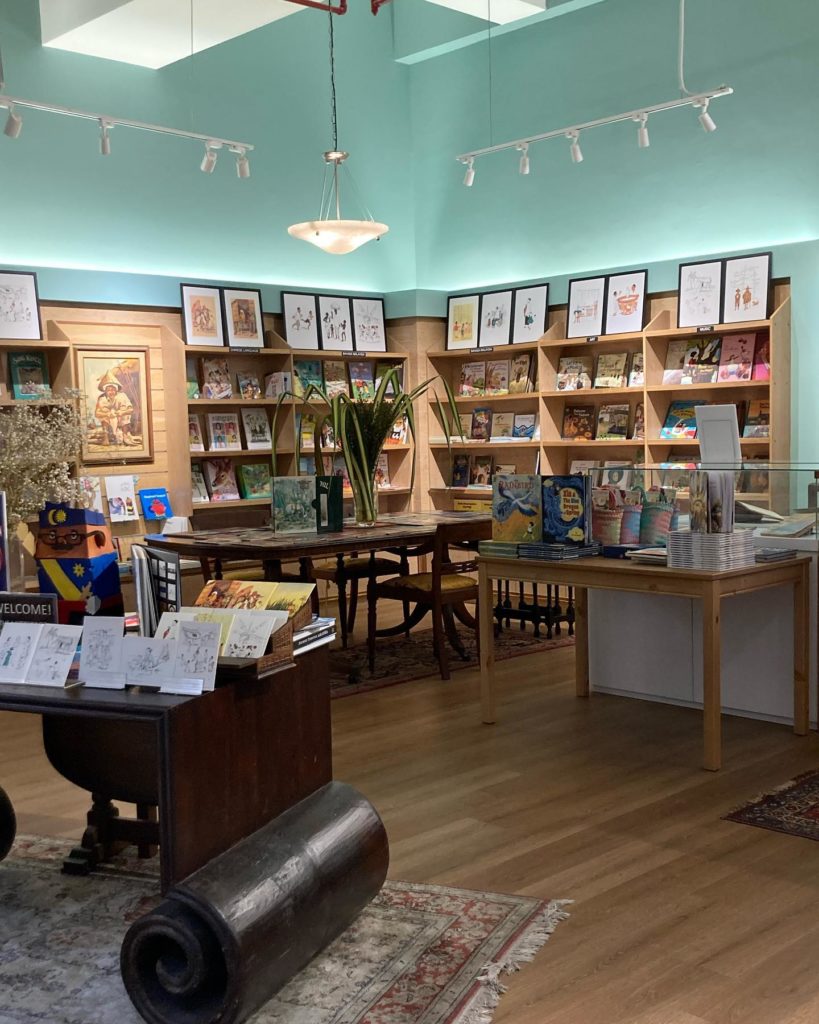 Tan in her personalised tour says, "We hope this exhibition would also inspire current, local illustrators and writers. Maybe in 20 or 30 years' time, your books could be part of the classics." By dissecting of past picture books; their language structure, modes of illustration and dedicated publishers, artists are up for a treat. Hopefully, this cultural, historical and artistic exposure is able to give rise to unique, well-thought publications in the future. "Worse, we don't want (Malaysian literary gems) to fade away," she adds.
While you're there, don't forget to also take a peek at pioneer picture book publisher Oyez!Books' titles, such as the internationally acclaimed Kailash, Under The Sea, Puteri Tioman: The Green Turtle and Legendary Princesses of Malaysia.
Read more stories like this on BASKL via the links below: