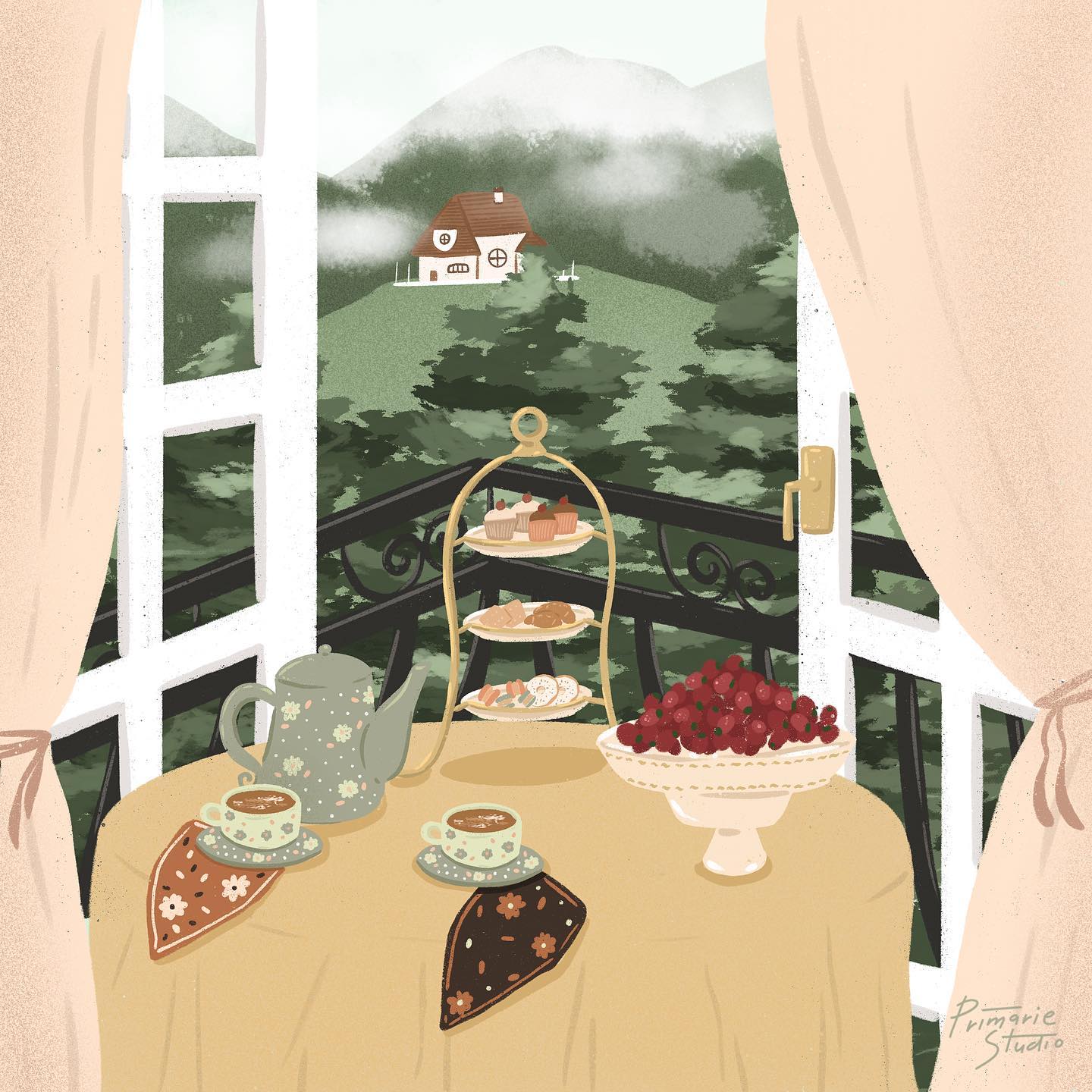 At RIUH BENOR! in Perak, Team BASKL had the opportunity to get to know three illustrators with incredible art styles and vision. Come and explore the works of Happie Bubbles, Primarie Studio and Wizard Within!
By NABILA AZLAN
Which of these illustrators above have you heard of before reading our article? If you are a collector of adorable stickers, keyrings and phone accessories or you know someone who loves to collect stuff like this, then this is a must-read!
As fans and revellers of the art scene here in Malaysia, we at BASKL are always excited to see new works from local talents. This same spirit was alive and kicking during RIUH BENOR! held on the third week of October at Bulatan Sultan Azlan Shah in Ipoh, Perak. It was here that we stumbled upon a number of booths selling artworks, manned by the incredible artists themselves.
Amidst the river of cool candles, home décor, wearable crafts, fashion items and more, we are drawn towards illustrators Happie Bubbles, Primarie Studio and Wizard Within who each awed us with their cute and creative merch!
Happie Bubbles
Some of the offerings: Stickers, tote bags, phone griptoks and casings, memo pads and art prints
The brand is created by Selangor-based artist Mas Alyia Mazlan (32), otherwise known to her art fans as Alyia Bubbles who has been a full-time artist since 2019. Alyia's specialty, which doubles as her art persona and interest has always been cute, kawaii art and with Happie Bubbles, and she successfully gives out this energy through her original characters. The artist says she makes art for "Adults who are still children at heart," and honestly her pink-themed illustrations are easily distinguishable from the rest (not to mention irresistible)! She is a regular at pop-up events and anime conventions in the Klang Valley, but the brand is also on Shopee. Alyia is on Instagram, too – where she usually announces future appearances.
Primarie Studio
Some of their offerings: Postcards, stickers, bookmarks, art prints, tote bags, calendars
Journaling junkies, bookworms and cat lovers, Primarie Studio probably has the goods for you. Created by sisters Jannahtul Adina (27) and Nur Jafiqah (22) who are based in Ipoh, Perak, 'Primarie' is a fancier derivative of the word primary, say the artists. "Like in primary colours, which are the base or foundation for anything and will create something new, they are mixed. For us it notes how anything can be something more if we explore enough – for instance, red turns into purple when it's mixed with blue!" The siblings grew up in a family of creatives and are often inspired by their mom, who is great at drawing. Primarie Studio was born after the first Malaysian Movement Control Order (MCO) when the sisters got hold of their first iPad and explored digital drawing. Their artworks, which exist as stationery and prints (among many other things), are composed in toned-down, toasted palettes – which mirror their introverted personas and appreciation for all things warm and cosy.
Wizard Within
Their offerings: Customised storybooks for children
Personalised picture books, anyone? Bind your name to the adventure! Founded in 2018, the award-winning Wizard Within is a picture book publishing company which makes interactive books to provide a fun way for parents to engage in quality time with their children while inspiring imagination, involving children in hands-on activities, instilling a love of books and inviting them to find their own adventures. The team, featuring passionate authors and artists, share the common goal of wanting to bring out the magic of reading. Says illustrator Jessica Phang, who has been an artist for six years and a part of the Selangor-based Wizard Within team: "We believe that in a time when all books are going digital, paper picture books should remain and impart a warm human touch." Producer-Editor, Lim Pei Yen wholeheartedly agrees. It takes an average timeline of six months to two years to develop and publish a book – from ideation to illustration and finally the arrangement and post-production work. While the writer might be the one who propels the story idea forward before it is passed to the illustrator for its graphics, the latter plays a huge role in the storytelling process, too.
Feature image by @primarie.studio on Instagram
Check out our other stories below: