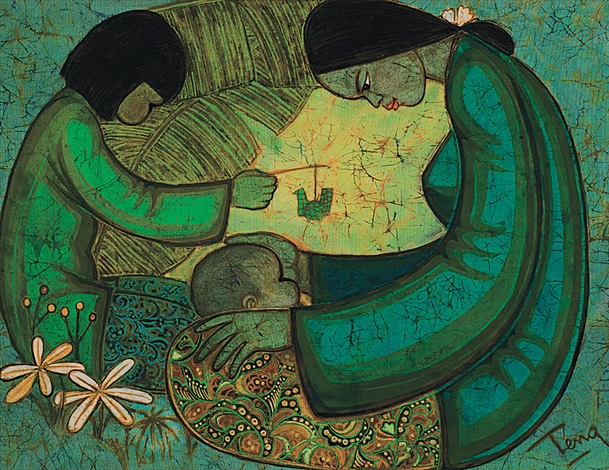 Having just celebrated Mother's Day, BASKL decided to take a look at the gorgeous paintings of Chuah Thean Teng.
By DANIAL FUAD
Mothers have been a muse for various artists throughout the centuries all over the globe. Closer to home, artists such as Yong Mun Sen, Ramli Malek, Ismail Zain, Nadiah Bamadhaj and Fadilah Karim have all used mothers as a subject in their art, but none perhaps as much as Datuk Chuah Thean Teng.
Born to a tradesman in Fukien, China in 1914, Chuah's interest in the arts was apparent even as a child. After getting a formal art education at Amoy Art Institute in Xiamen, he emigrated to Malaya at the age of 18 with his parents to help with his father's business.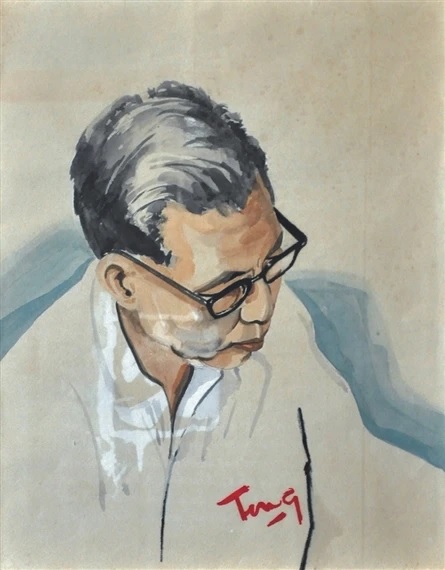 During World War II, which halted creative development as people were more focussed on surviving, it was hard for Chuah to get a breakthrough. He spent his time learning batik techniques, which he then used when he started his own business after the war was over. Due to stiff competition, however, Chuah's batik business didn't do well enough and soon ceased operations. The artist went on to become an art teacher teaching in Johor and Kedah.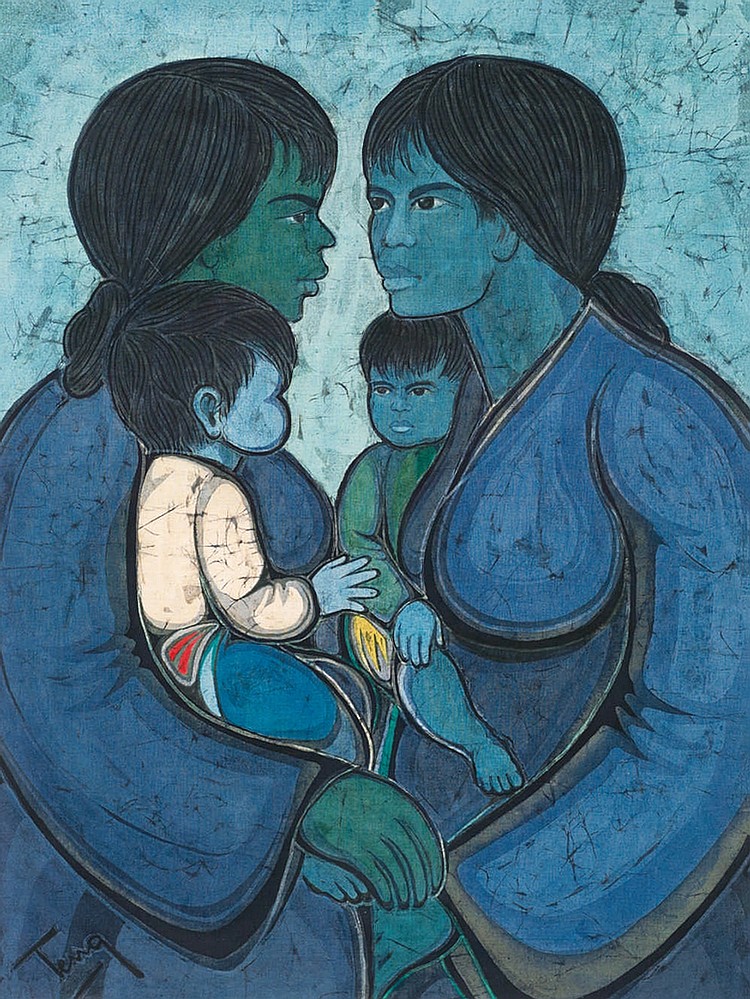 It was at this time that Chuah started to experiment with batik painting as he had an abundance of materials from his previous business. His son Siew Teng once mentioned: "He was so attracted to the beautiful patterns and colours of the batik sarong that he decided to make use of this medium in his paintings."
Before this, Chuah mainly used oils in his painting but after having spent days of experimenting and perfecting his skill and technique, he became an pioneer of batik painting here in Malaysia and in 1953, he opened a studio/shop called "Yahong".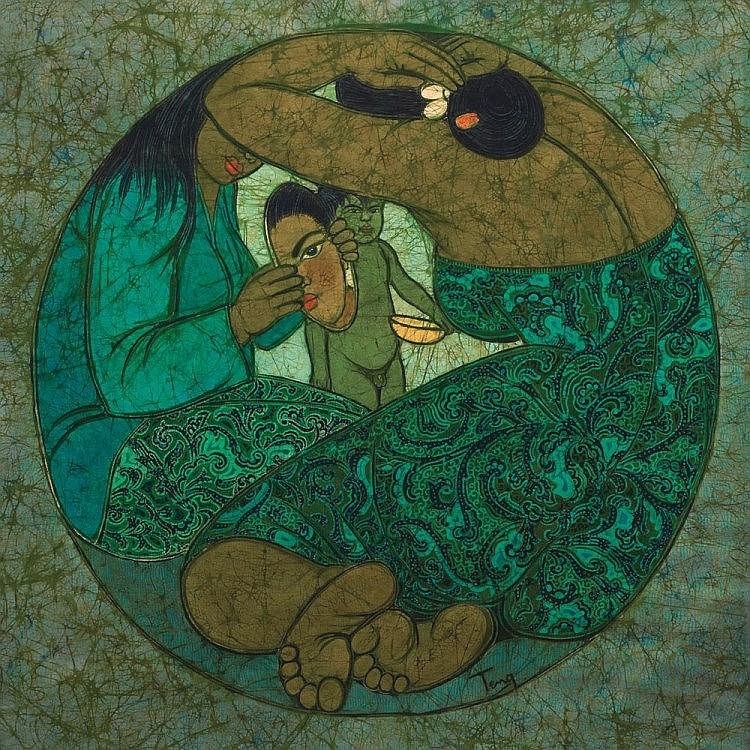 The subject matters that Chuah focused on in his paintings revolved around village life. In an essay entitled Teng: Inspirasi Malaysia, curators Lim Ai Woei and Tan Sei Hon said that French Post-Impressionist artist Paul Gauguin, especially his Tahiti series, was one of Chuah's major influences and a main motivator for him to portray rural life, aside from the fact that Chuah himself lived the life of a peasant while growing up.
Painting rural life was rather common in Malaysia around that time says Dean and Associate Professor of Art History at the School of the Arts, Universiti Sains Malaysia, Dr Sarena Abdullah. "It was the norm for artists during that era picturing what they saw; during the 1950s and 60s rural village was what was immediate to them."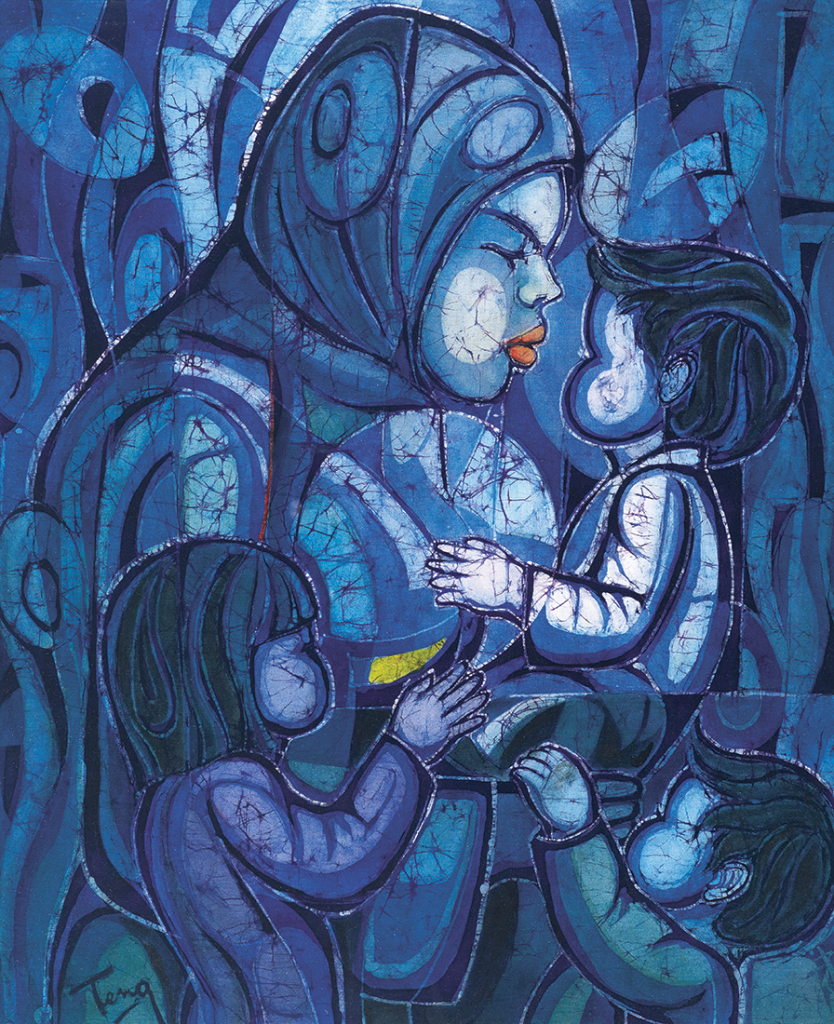 Chuah also placed special focus on mothers, and a majority of his works consist of mothers and their children going about their daily lives in the village. Interestingly enough, his works were chosen to be reproduced into postcards by United Nations Children's Fund (UNICEF) three times and all of them were paintings about mothers.
"… His mother and child series highlights his deep respect for the role women play as nurturers and even life givers," stated Lim and Tan. They also mentioned that Chuah had a deep respect for his own mother and this may also have inspired him to paint mothers over the years.
Chuah's early training in Chinese painting served him well technically and also influenced his compositions, and the colours he used. As Chinese philosophy emphasizes balance, many of his works also are balanced in nature, or are circular compositions, promoting balance and equilibrium.
Another interesting thing to note is that most of the women are sitting in either a crouched or squatting position. Dr Sarena explains: "Of course it was like that as during those times. There were no chairs and the easiest position when doing chores was to to sit this way."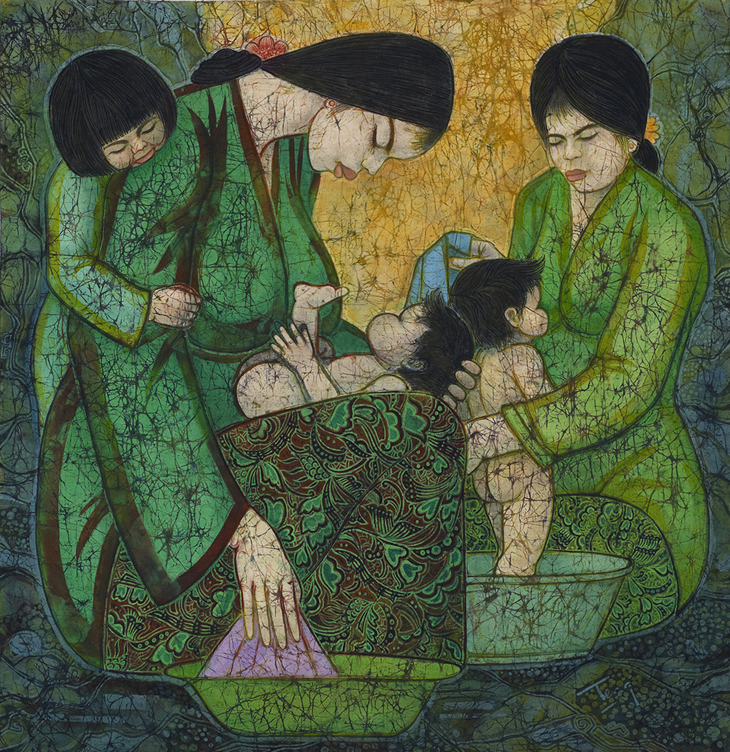 Chuah passed away in 2008 at the age of 96. Being a pioneer of batik painting, the respected artist left an important legacy in the development of a national identity in visual arts in Malaysia. His work opened up a path for other artists, many of whom have followed in his footsteps including his own sons, Chuah Siew Teng and Chuah Seow Keng, Choy Siew Kek and more recently, Mandy Maung.
Featured image details: Mother and Children with Origami Bird, 1969, Batik, 43.5 x 58.5cm