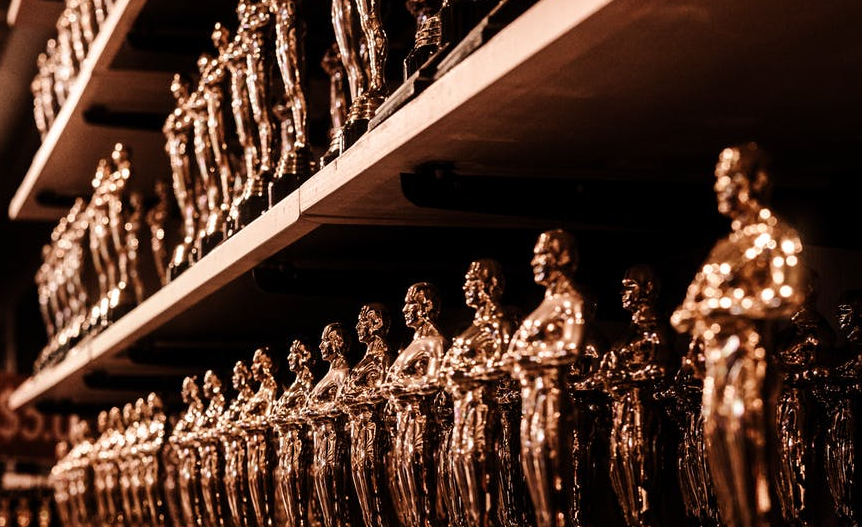 Here's some music for the ears as Anugerah Juara Lagu (AJL) has come to a close and Oscar fever is in the air!
By NABILA AZLAN
I love award shows, not only for the glitz and glam all but also the anticipation and eventual rise of a hit score. Every time the nominees of a particular musical award are announced – be it local (like Anugerah Industri Muzik, Anugerah Juara Lagu) or otherwise (like the Academy Awards aka the Oscars) one question lingers across the Internet: "Why this, instead of (insert another song here)?"
While I have come to understand that it's impossible to satisfy everyone (we have different musical tastes, after all) I admit that I am also curious as to what makes a song great enough to make the nominations list. Better yet, which qualities make a song set for the big win?
It is relatable
Relatability speaks volumes. An award-winning song often feels familiar (as discussed on Switched on Pop) and it simply can or will take you back to a time in your life, if not put your feet right back into the movie. Scenes will suddenly flash past your eyes, and they may even feel first-hand. These close-to-home hits – like Phil Collins' You'll Be In My Heart (2000 Academy Award winner for Best Original Song) – put you in a sentimental state, reminding you of the plot of Tarzan or faces of some loved ones.
Also, conceptually extraordinary
Innovation often takes the cake, no matter the genre. Some songs are even hard to define as falling in one particular genre. These kinds of songs mark the end or start of a new era (you will see the shift as you go through the winners of each year). Whether it's courageous sampling and mixing, ingenious chord progression or an unanticipated bridge, a winning song may sometimes sound different – as it should. Cue Childish Gambino's This Is America (2019 GRAMMYs winner for Song of the Year).
It is often emotional
Award-winning songs are soul-stirring. They can be perky, motivating, euphoric, or for lack of a better word, simply wild with feeling. Take Andrew Lloyd Webber's haunting Cats, based on the 1939 poetry collection Old Possum's Book of Practical Cats by T. S. Eliot (which won the 1983 Tony Award winner for Best Original Score) that may leave you weeping uncontrollably. It's effective and raw, and will make your hair stand whether you've seen the play in the flesh or not.
Just for the movie
Do musical geniuses like Hans Zimmer, John Williams and Danny Elfman come to mind? They are award show mainstays for a reason. To qualify for categories like Best Original Score, songs need to be exclusively created for a major motion film. Take for example Frozen's Let It Go sung by Idina Menzel (2013 Academy Award winner for Best Original Song). In short, this rule disqualifies most of Taylor Swift's rerecorded songs from Red (Taylor's Version) but give way to the few, newly released tracks from her vault.
There's also the X Factor
Ah, the unexplainable attraction. We're humans after all, right? For "best song" categories that span across genres and languages, the judging panels definitely have to rely on their sixth sense! After all, what's the secret behind an indie anthem winning an award instead of the traditional power ballad, or the underdog taking home the gold instead of a household star? A surreal moment much like when alt songstress Ana Raffali won the 25th Anugerah Juara Lagu (AJL) in 2011 with Tolong Ingatkan Aku and more recently, indie outfit Sekumpulan Orang Gila and singer Shila Amzah's Pelukan Angkasa winning the 36th AJL earlier this month.
As the 2022 Oscars event draw closer with Billie Eilish, Beyonce, Lin-Manuel Miranda and Van Morrison against each other for the win, what will the results tell us? Will Encanto's Dos Oruguitas pull through? I'm ready to be surprised!
Having the Oscars' fever too? Here's a playlist made for you:
**Feature image on top of the page by Nikita Grishin
PS: Do you know about the Malaysian reps in the 2022 Oscars mix? Musician Alvin Wee was the score mixer and part of Germaine Franco's sound team for Encanto. Also, television producer-screenwriter Adele Lim co-wrote Raya and the Last Dragon, which happens to be in the running in the Animated Feature Film Category!