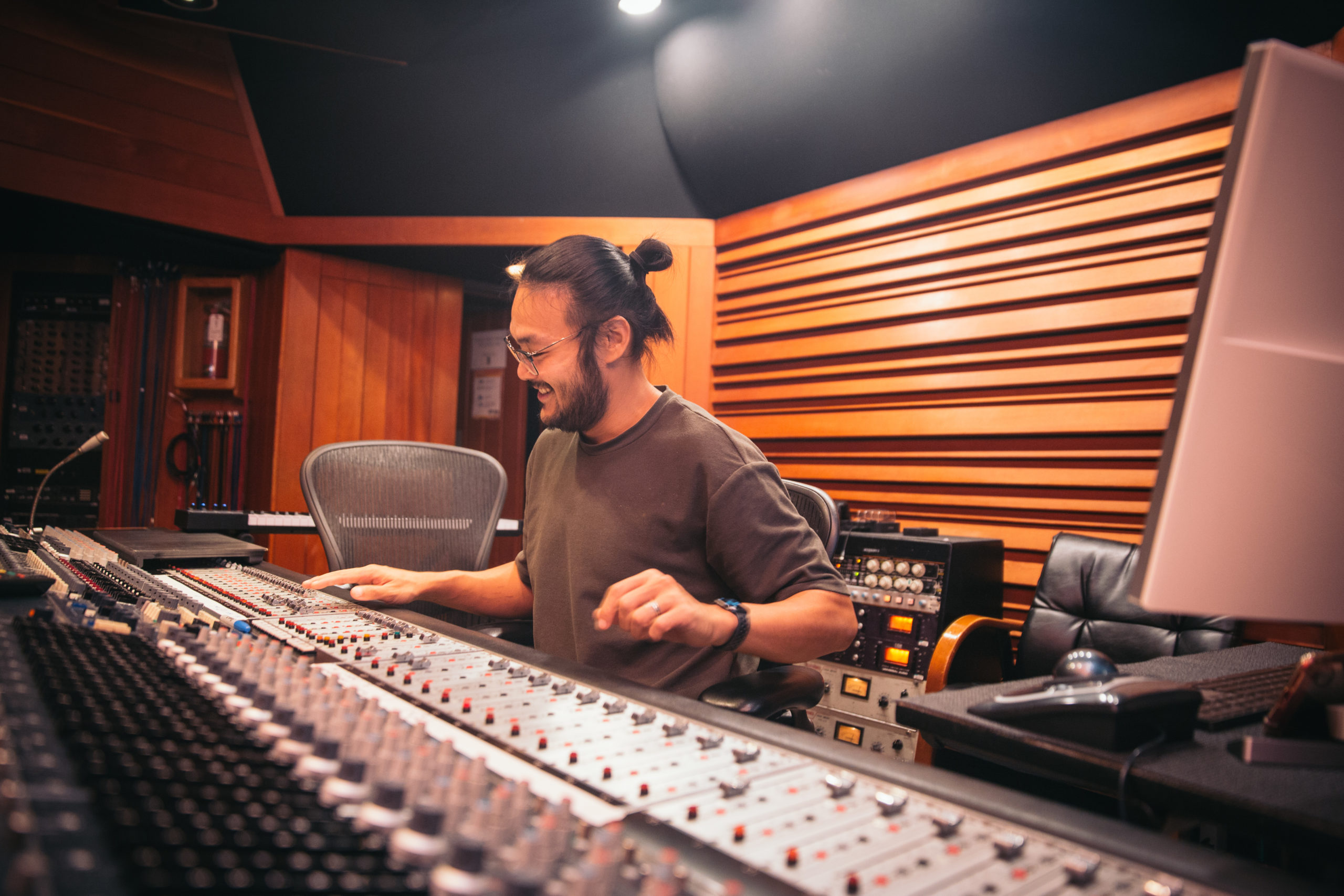 Wee talks to BASKL about his recent win, the upcoming Oscars, his passion for music, movies and Malaysia.
By ANN MARIE CHANDY
LOS ANGELES: Alvin Wee has won the Cinema Audio Society Award as Scoring Mixer for Disney's Encanto soundtrack, and the Kuching-born LA-based music mixer, recording engineer and music producer for film, television and video games, is overjoyed with the win.
"It's a great honour to have your peers and colleagues cheering you on. It was quite surreal for sure. I think it's well deserved for the team and I'm proud to stand next to them with this win!" he said.
Dune and Encanto topped the winners at the 58th CAS Awards for outstanding achievement in sound mixing on Saturday night (March 21), with Encanto picking up awards in the "Motion Pictures: Animated" category. Wee had been nominated alongside Encanto's sound team for the CAS Award for Outstanding Achievements in Sound Mixing.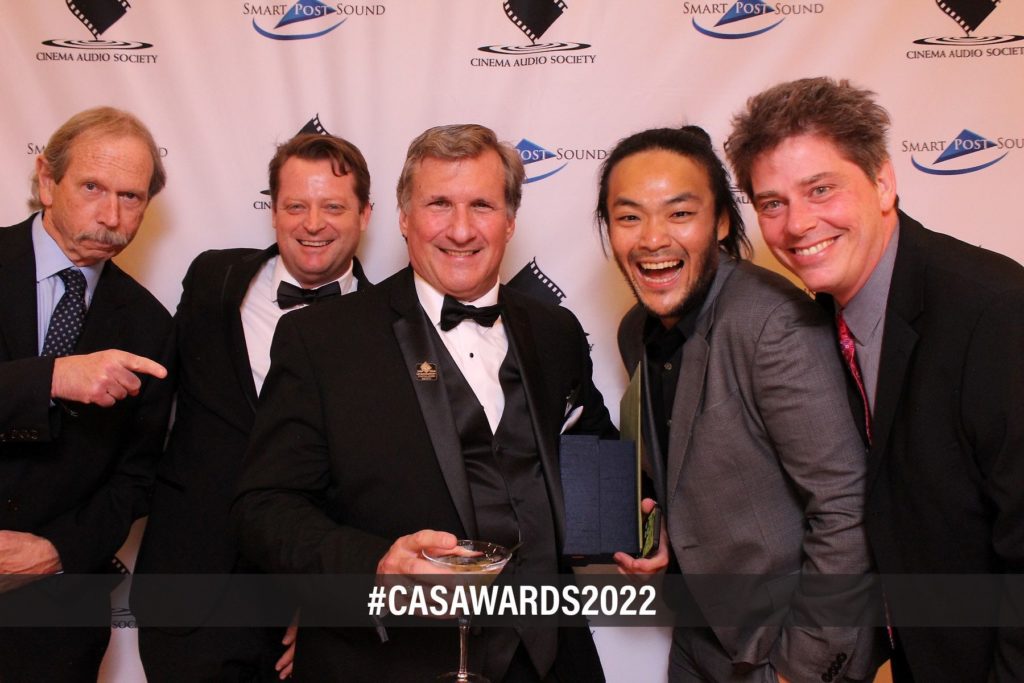 Since its release, Encanto has been smashing records and capturing hearts worldwide. The animated feature film has received more than 20 award nominations, including the Golden Globe for Best Animated Feature and Best Original Score, and three Academy Award nominations – Best Animated Feature Film, Best Original Score, and Best Original Song for Dos Oruguitas categories.
Wee was taken on board the production by American film composer and producer Germaine Franco, the first woman to score an animated Disney feature film, for which she has mixed traditional Colombian instrumentation together with Latin and Western orchestral music to create a chart-topping and much beloved movie soundtrack.
"The Oscar nomination was such a huge thing … for the Latin American community, for women, for women of colour … It's very historic and I'm very proud to have worked on it," said Wee, adding how he came to work with Franco.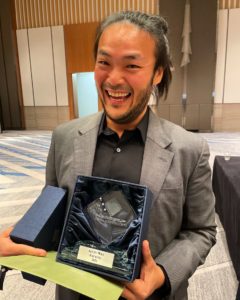 "I remember when Germaine first met me. I was this new kid still on OPT (optional practical training) worrying about my visa. A friend of mine introduced me to Germaine who was working on the score for an indie film, Dope (2014), which was going to Sundance. And she asked if I would like to work on it. So, on my first Christmas in LA, I was in the studio working on this!"
That film went on to do very well.
"When Encanto came along, she gave me a call and said she wanted me to mix it… and of course I said Ya! Childhood dream! Disney! Who could say no?" Wee said, adding that it's important for people to know that it took eight years of building a relationship with Germaine to finally get to where he is now.
As score mixer, Wee says his job is to take what the composer gives him and make sure it's well presented. "It's like being a chef," he explained. "The composer creates something, and then it's my responsibility to take all the ingredients and put them together and make sure it's presented well to the person who consumes it. In a nutshell my job is to capture, edit, format, present."
Wee shared that he put in a lot of work preparing for this gig – researching , reading and studying the various aspects of Colombia and the instrumentation. "Colombian music is kind of like our joget and keroncong… then to mix it with the kind of orchestral music that Disney is famous for and the Lin-Manuel Miranda-brand of song and dance, all that took a lot of prep.
"Plus Encanto is so immersive, everything from the clothes to the hand gestures has a meaning and I had to research all of it. There was a lot to do. This was my first Disney Animated film as score mixer and I wanted to get it right. Things like this don't come along often, and I recognise that it's because of this relationship that I had built with Germaine from eight years ago."
The Berklee College of Music grad, who took formal piano and guitar lessons as a child and once played in a Chinese orchestra, is grateful for all the recognition he is getting from his work on this movie. "I've been reconnecting with a lot of friends from Malaysia and from college, and I am getting a lot of opportunities to grow. This certainly feels like a step forward."
Wee recently finished up on the music mix team for upcoming film Top Gun: Maverick, which will premiere in the United States in May. His previous film credits include score mixing for Netflix's After We Fell, assistant score mixing for No Time to Die, score recording for Disney's Mulan (2020), and score mixing for Tag starring Jeremy Renner and Ed Helms.
Aside from film, Wee has done music mixing for video games including Final Fantasy XIII, Kingdom Hearts 2.5, Resident Evil XII, PUBG Mobile x Arcane Collaboration and Kena: Bridge of Spirits. His diverse portfolio also includes music mixing for Buddy VR, which won Best Virtual Reality and VR Immersive User Experience at the Venice Film Festival in 2018.
Wee also keeps up his connections in Malaysia and has contributed to many projects including the Malaysia Day song in 2020, Malaysia Prihatin, and Sarawak Day song last year, Sarawak Gemilang. He also reveals that there's more coming up but can't say much about it right now.
Wee makes it a point to keep in touch with the Malaysian musicians in LA, including composers Rendra Zawawi and Joy Ngiaw. "We all hang out together, eat Malaysian food and play badminton. I have to stake my Malaysianness whenever I can!
"I try to embrace the community here in LA but I also embrace the community back home. And I don't think you have to do one or the other, you need to do both. The United States and Europe are really forging the way forward in the arts, and they've been doing this for so long. But that doesn't mean that we don't have talent back home. We need to learn from them and take what's good."
Inspired by his mother and late father, Wee is passionate about bringing people together, being inclusive and sharing what he knows. He is also keen on doing interviews to get his story out there for a reason.
"I don't particularly like the public side of this business but I think it's necessary if it's going to help the next Yuna come up, or inspire the next James Wan or Ronnie Chieng. If I can be part of that movement to help raise awareness about Malaysian talents, I want to help in any way I can."
For more on Wee, visit his website.