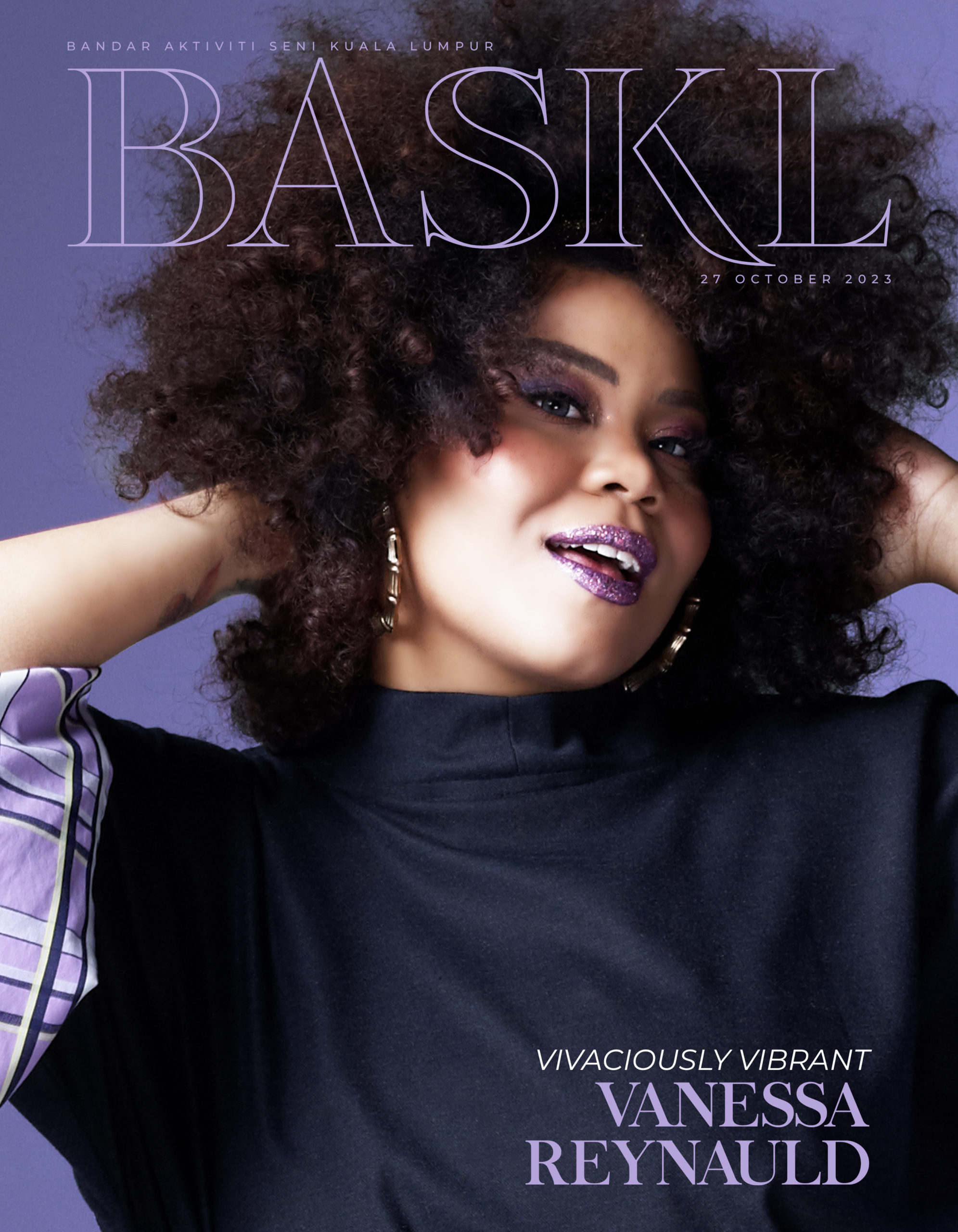 BY SHAH SHAMSHIRI
In this current world where social media reigns supreme, getting noticed on the world wide web is probably imminent. Especially if you are a passionate performing artiste. Consequently, social media platforms have also become the best hubs to scout for new talents and rising stars.
And that was how this week's BASKL cover star was discovered. Vanessa Reynauld, a gem of a treasure found within the many intertwining links of the internet.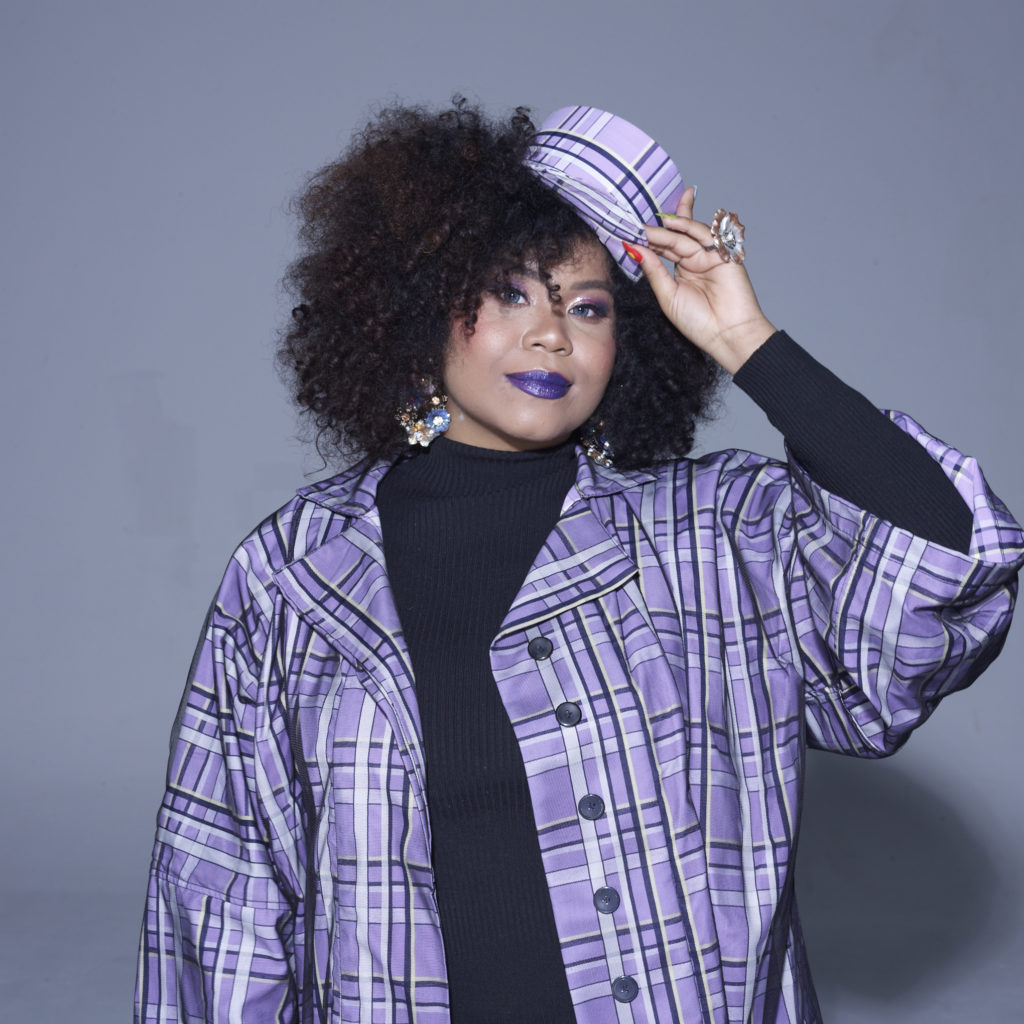 Born to Malaysian parents of Chinese and Indian descent, Vanessa started exhibiting her talents at the tender age of four, long before she became the Vanessa that we know today.
"I was at a wedding event almost twenty years ago. Like many Malaysian weddings, there was a karaoke cum open mic session at the end of the reception. I went on stage and sang a famous Mandarin number called 'The Moon Represents My Heart' originally performed by the legendary Teresa Teng.
I guess I sang it quite well and impressed the spectators who were present. Many people at the wedding then told my parents that maybe they should send me for singing classes and explore my gift to develop it. My parents just brushed it aside and encouraged me to sing as a hobby," Vanessa commenced as we sat in the make-up room before the photo shoot.
With a huge passion for music, singing obviously became more than a hobby for the bubbly lass.
"I just couldn't stop singing. So when I was 15 my sister encouraged me to join a local singing reality show for kids called Ceria Popstar. So that was where I made my debut and got exposed to the actual entertainment industry. I finished fourth in the grand finals singing Ziana Zain's 'Korban Cinta'.
And to be honest I was never exposed to Malay music until I joined the competition. But it was the best training ground for someone like me who wanted to enter the scene. Through the show I learned how to speak in front of the TV and built my confidence," she added.
She continued her music journey by joining more competitions, including one that required her to leave the country.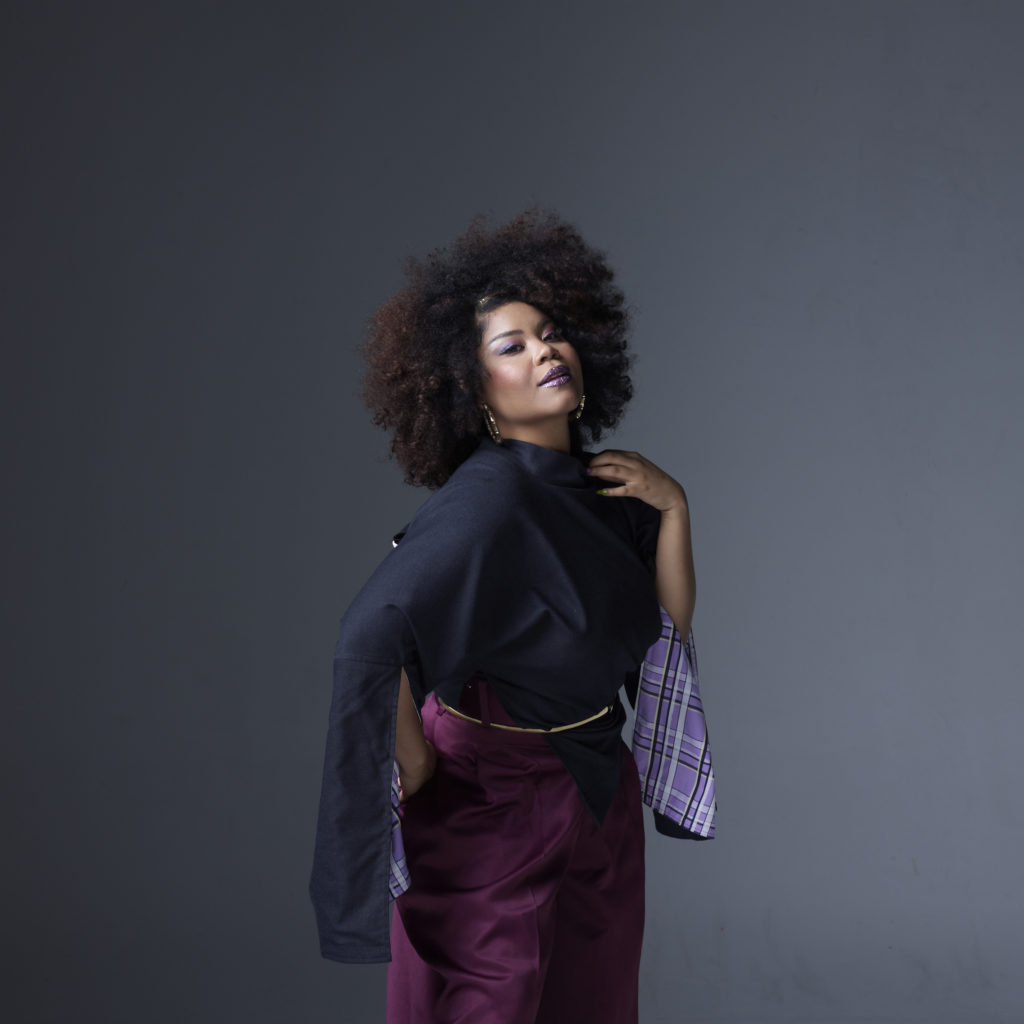 "I entered another singing competition in China and had to stay in Beijing on my own for a few weeks. The competition consisted of other Mandarin-speaking singers from various parts of the world," Vanessa explained further.
She then actively posted her singing videos on platforms like YouTube and Instagram. Then when the pandemic hit the world, Vanessa opted to post more comedic content.
"It wasn't really intentional but during the height of the pandemic, TikTok became a huge thing. So I decided to join the bandwagon by posting my singing and an assortment of comedic clips. As I can mimic different kinds of Malaysian accents, I decided to show off my funny side by sharing short skits of me imitating Malay, Chinese and Indian Malaysian accents in different scenarios. This lead to my discovery by Sony Music Malaysia. And the rest as they say is history," exclaimed Vanessa.
Since then, she has never looked back. In fact Vanessa was also the winner of the Best New Artiste Award at the most recent Anugerah Industri Muzik (AIM), the Malaysian equivalent to the grammies.
This enabled her to bring home a special grant known as the Dana Kandungan Digital worth RM50,000 which allowed her to produce her latest Malay single called 'Igau'.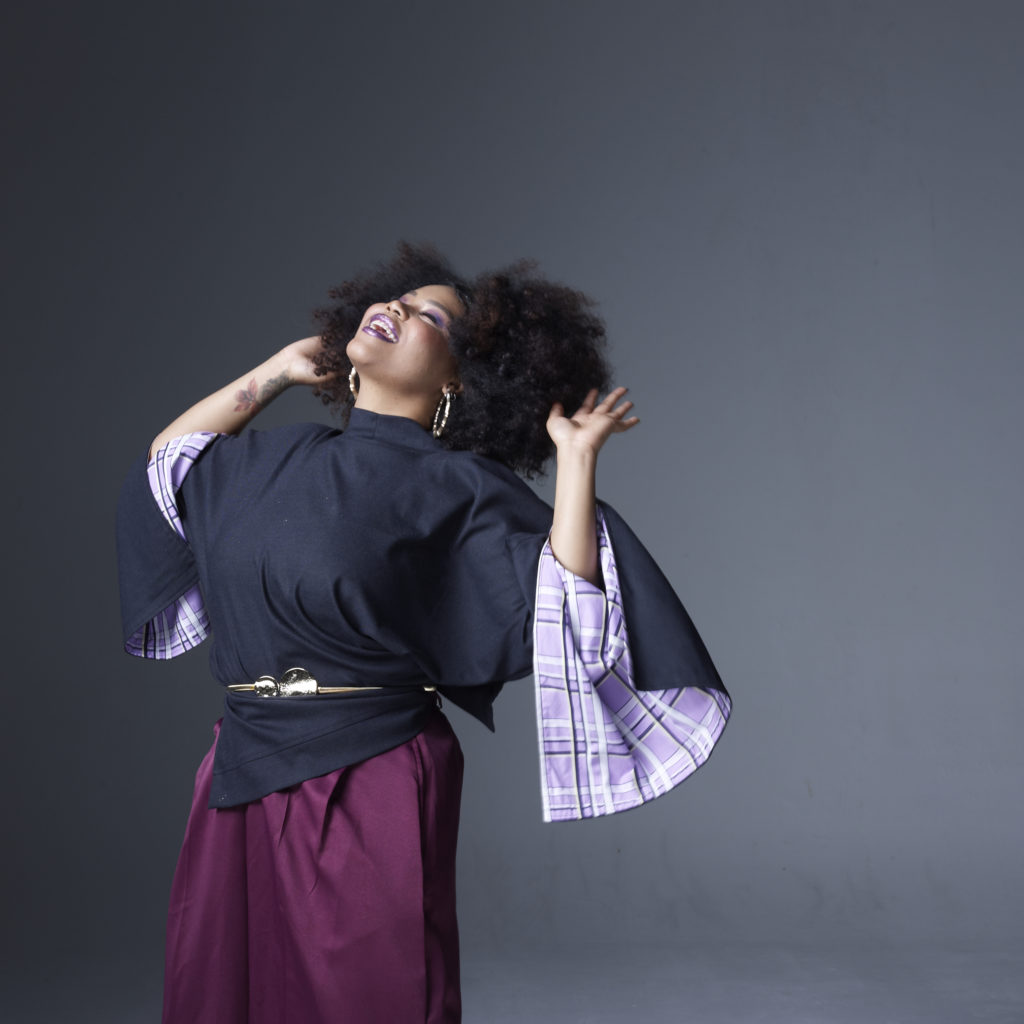 With a large growing number of followers on her social media platforms, Vanessa seems set to be the next big thing.
Now known for her amazing vocal prowess and vibrant personality, the young rising star is gaining more attention in the region. Her many renditions of power ballads shared on her socials continue to capture more fans from Malaysia and beyond neighbouring shores.
But her big voice and personality is not the only game changer in her career, but also her big hair.
Yes, blessed with a crown different from the rest, her hair is also the first thing you will notice about her when she walks into a room.
"I love my hair but growing up I had a love-hate relationship with it. It requires a lot of maintenance. And being someone who attended Chinese school, I obviously stood out. Being called names or made fun of was common. I always had to sit at the back because my hair would block the view of my classmates.
But now it has become part of my identity. And it also helps me as an artiste. People can remember me from my physical appearance," said Vanessa as our make-up artiste and stylist Chandra Shegar attended to her beautiful locks.
And as Vanessa mentioned the words physical appearance I could not resist poking a little further.
"Well I obviously do not fit the usual beauty standards set by society, so yes sometimes it does get to me. For example when it comes to getting wardrobe for shoots and TV shows, I usually end up getting whatever that is left as long as they fit.
Being a people pleaser I never know how to say no so I just suck it up and make the best out of it. That is the part of me that I don't like as well. It does bother me sometimes, but being in the industry trying to generate fans there are somethings I have to compromise.
And although many seem to preach that the world is more 'woke' and accepting of all types of differences, I feel it is only talked about but not really shown in today's culture. At least not here in Malaysia. They preach but do not really practise it.
However I am glad that there are still many creative people who do want to explore my features when we work on various projects. They always give me new ideas on how to style myself," uttered Vanessa.
And that was exactly what our glam team did for this shoot. Vanessa seemed very happy with the outcome and we sincerely hope that we will see more of her vibrant presence in the near future.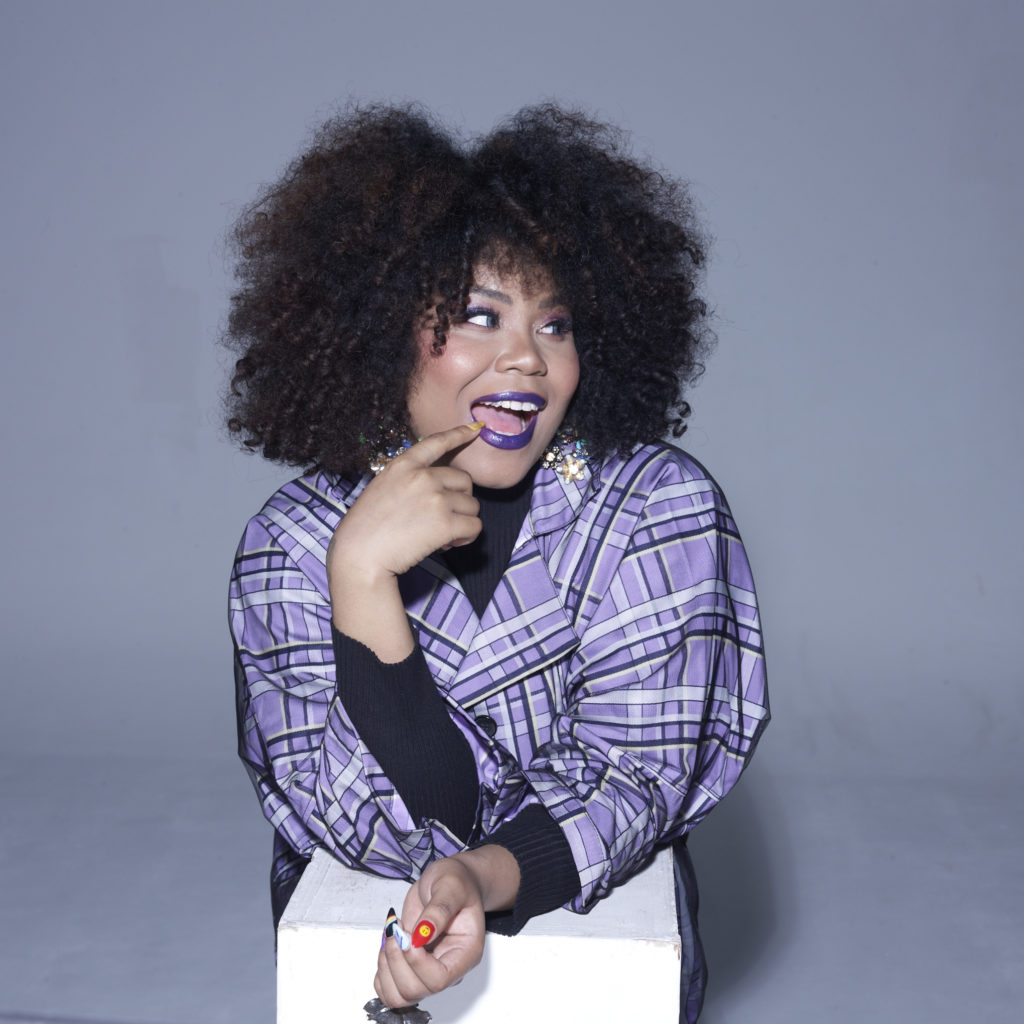 "I hope I will be able to bring my music out of Malaysia one day. Also hope to be able to sing in English too. So, to do that I need to start in my home country first. I want to build a name in my homeland and hopefully one day establish my presence beyond," Vanessa ended with a smile.
We at BASKL wish her only the best and we know she will continue to make our country proud.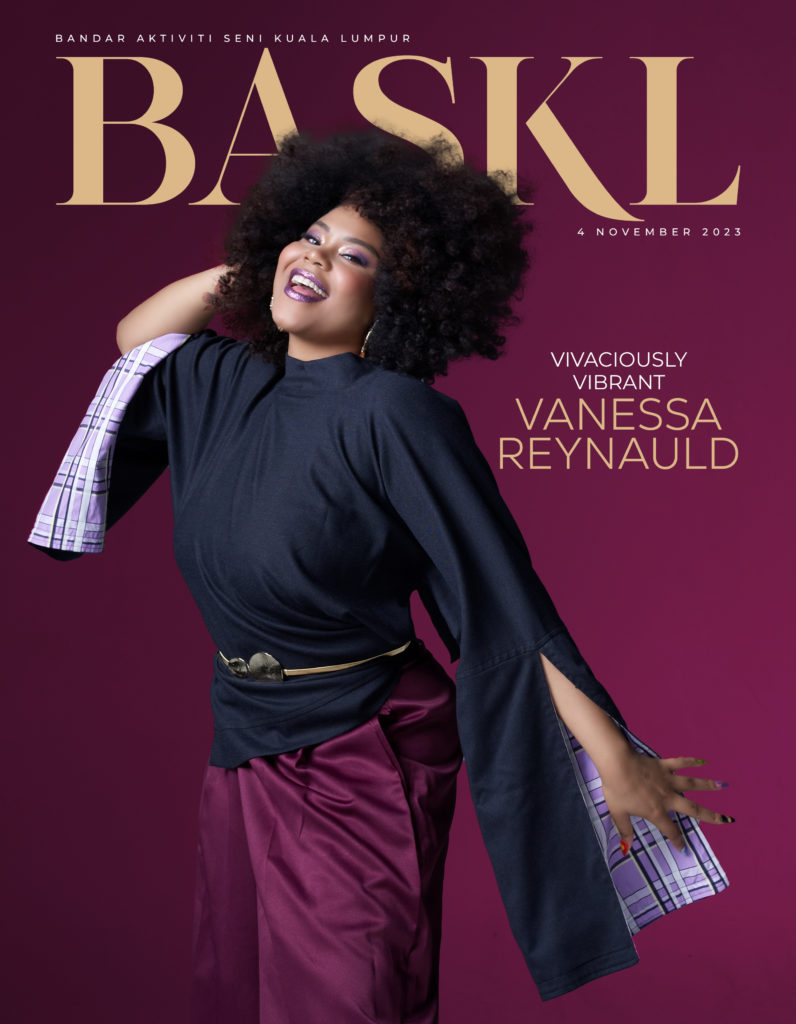 BEHIND THE SCENES OF THE BASKL COVER STAR
BASKL Cover Star : Vanessa Reynauld
BASKL Editor & Co-ordination: Shah Shamshiri
English Text : Shah Shamshiri
Styling & Art Direction : Shah Shamshiri and Chandra Shegar
Hair & Make-up : Chandra Shegar
Wardrobe : Zaff Ben Jibby
Accessories : Stylist's own
Photographer: Bustamam Mokhtar
Location: White Studio, Sungai Lui, Hulu Langat
Digital Cover Designer : Daniel Abdul Halim
Special thanks to Ms. Mai of Sony Music Malaysia
For other BASKL Cover Star stories check out the links below :