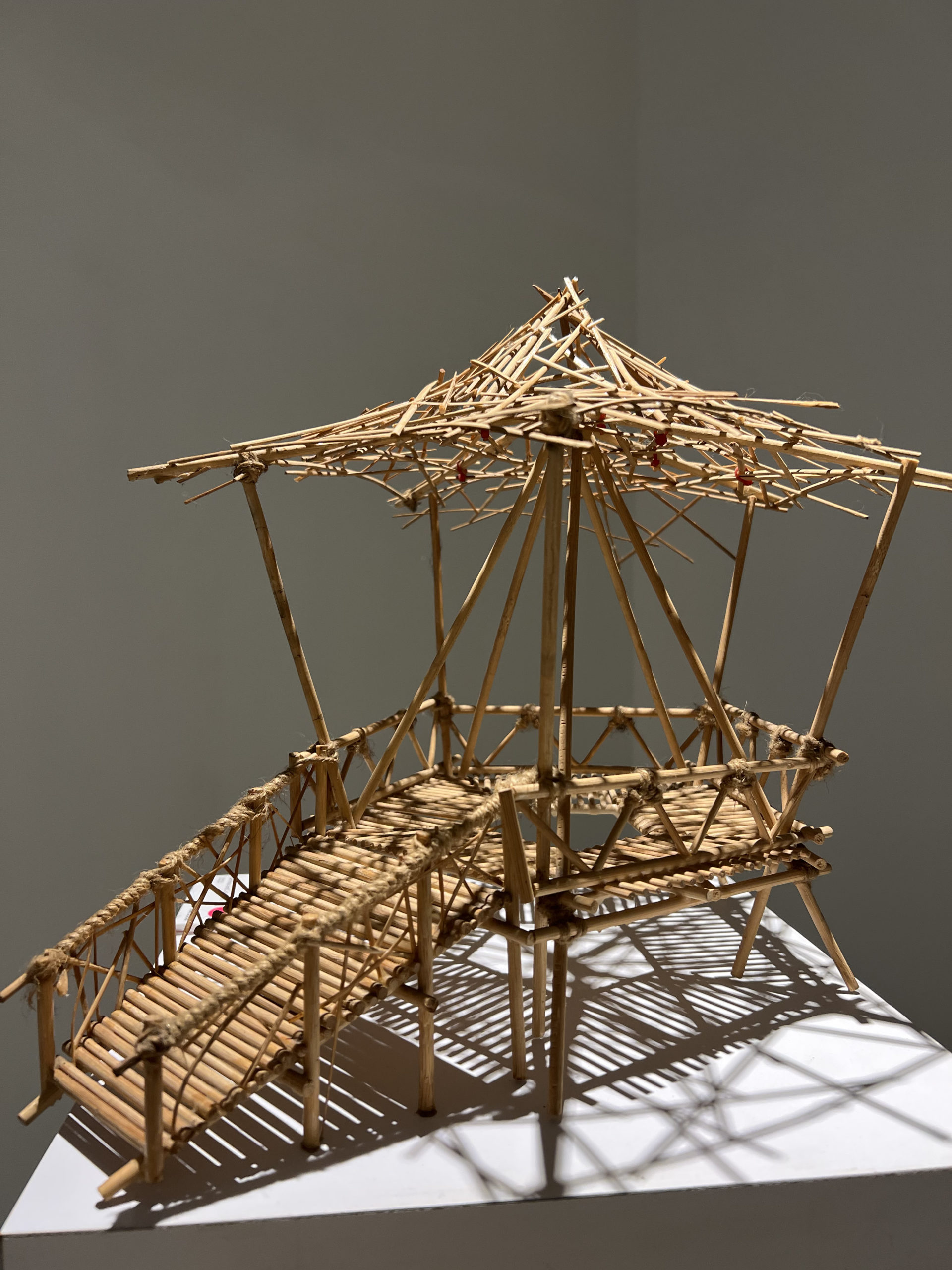 The Ukit is a tribe amongst the Dayak but never really heard of before
By SHAFIQUE DANIAL JOHARI
Not too long ago, Canvas Art together with some fellow young artisans went into the jungles of Sarawak to know more about the Ukit tribe and their Rattan making skills. A program that is supported directly by The Ministry of Tourism, Art and Culture (MOTAC) brought these young people into the rich greeneries of Sarawak to unveil a culture and tribe that now almost ceases to exist with only about 600 people left. 
After their 2 weeks stay with the whole tribe, these young artisans then brought a group of the Ukit tribe to GMBB in Kuala Lumpur to share their amazing work and stories with the rest of us. For this trip, many from the tribe even boarded an aeroplane for the very first time in their lives. All because they wanted to pursue a dream of showcasing their local artwork and put a stamp on the map for their tribe that has always been neglected for many years. 
The 'Rattan Exhibition with the Ukit' or also known as the Bhuket community showcases local artwork created throughout the "Heritage & Cultural Art Camp" together with youths and the community of Uma Ukit, Sungai Asap Koyan, in Sarawak. The Ukit community, a population of 580 people, can only be found in one location today in Malaysia and they were extremely proud to share their rattan masterpieces and cultural traditions during the exhibition at GMBB.
Faye Lim, Managing Director at Canvas Art Creative Sdn Bhd says that they strongly believe in the artworks that these Ukit people have created using rattans. "We believe that the Ukit people have a lot to offer and we hope that the camp and the exhibition will be able to empower the community and bring Malaysians closer together".
BASKL also managed to personally speak with one of the leaders of the tribe named Roba. He has been doing handmade rattan crafts since he was a young boy, following the footsteps of his father, his grandfather and his ancestors before him, therefore making him an expert in this craft. He tells of his fondest memories of him going into the forest with his father to look for wild rattan when he was a little boy. 
"There was this one time when we went deep into the forest in search of wild rattan and suddenly it rained very heavily. My father then carried me on his shoulders to cross the river during the night to ensure that we were on safe ground," shares a touched Roba reminiscing the difficult life they had long ago.
In the world that we live in today, rich treasures such as these are slowly diminishing as technology and development washes away deeply rooted cultures.
Let's all celebrate the differences we have in this beautiful country and preserve the best of our cultures no matter what comes our way.  
Follow other interesting stories on BASKL: