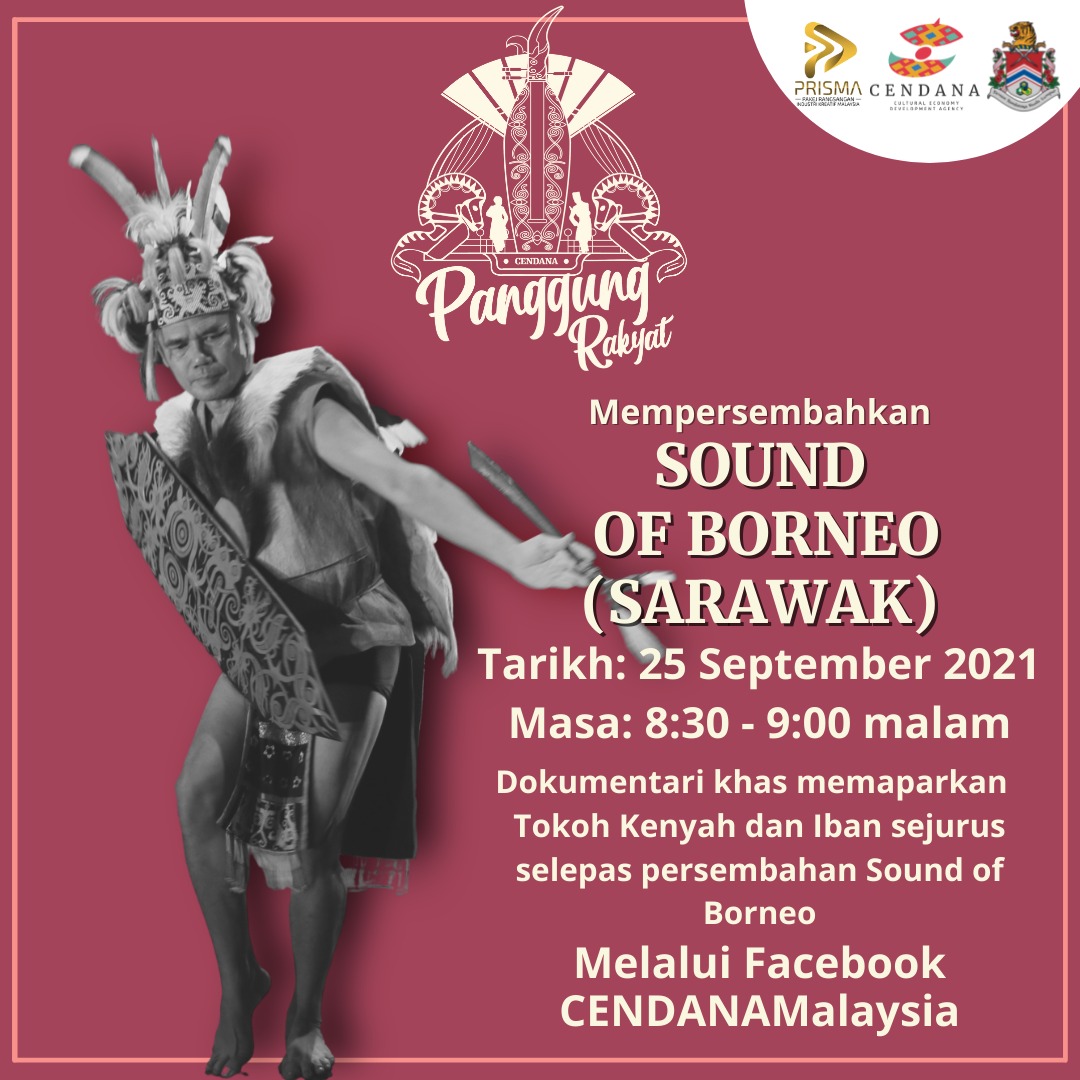 Oleh WAN NOR ALIA
Bersempena dengan Panggung Rakyat episod Sound of Borneo Sarawak, Sabtu ini (25 September 2021, jam 8.30 malam di Facebook CENDANA Malaysia), kumpulan editorial BASKL telah membuat video trivia bersama 3 peserta yang cukup "sporting". Selain menguji mereka, anda di rumah juga boleh turut sama untuk menjawab soalan yang akan diberikan.
Bila kita bercakap tentang Malaysia, negara kita kaya dengan pelbagai bangsa, etnik dan agama, di mana ia menghasilkan kepelbagaian budaya yang menjurus kepada pembentukan identiti kita sebagai Malaysia. Semestinya aspek ini mewarnai seni budaya tanah air.
Di Borneo sahaja terdapat lebih 50 kaum yang melahirkan pelbagai etnik dan dialek yang tersendiri. Bukan sahaja kraf, nyanyian dan tarian, malah tradisi lisan, seperti puisi juga tidak ketinggalan. Alunan muzik Borneo digabungkan dengan tradisi lisan menghasilkan sesuatu yang cukup indah dan tersemat di hati kita apabila diperdengarkan.
Seperti saya yang berasal dari bandar dan tidak memahami apa yang dipertuturkan, saya sebenarnya menghayati alunan muzik serta bait-bait yang diungkapkan dalam persembahan Sound of Borneo Sarawak. Hal Ini kerana, keikhlasan dalam penghayatan seorang penggiat seni dalam medium perantaraan mereka seperti muzik, dapat kita rasai. Walaupun terdapat jurang dalam pemahaman dialek. Jauh di sudut hati, kita memahami melodinya dan
penyampaian jiwa mereka.