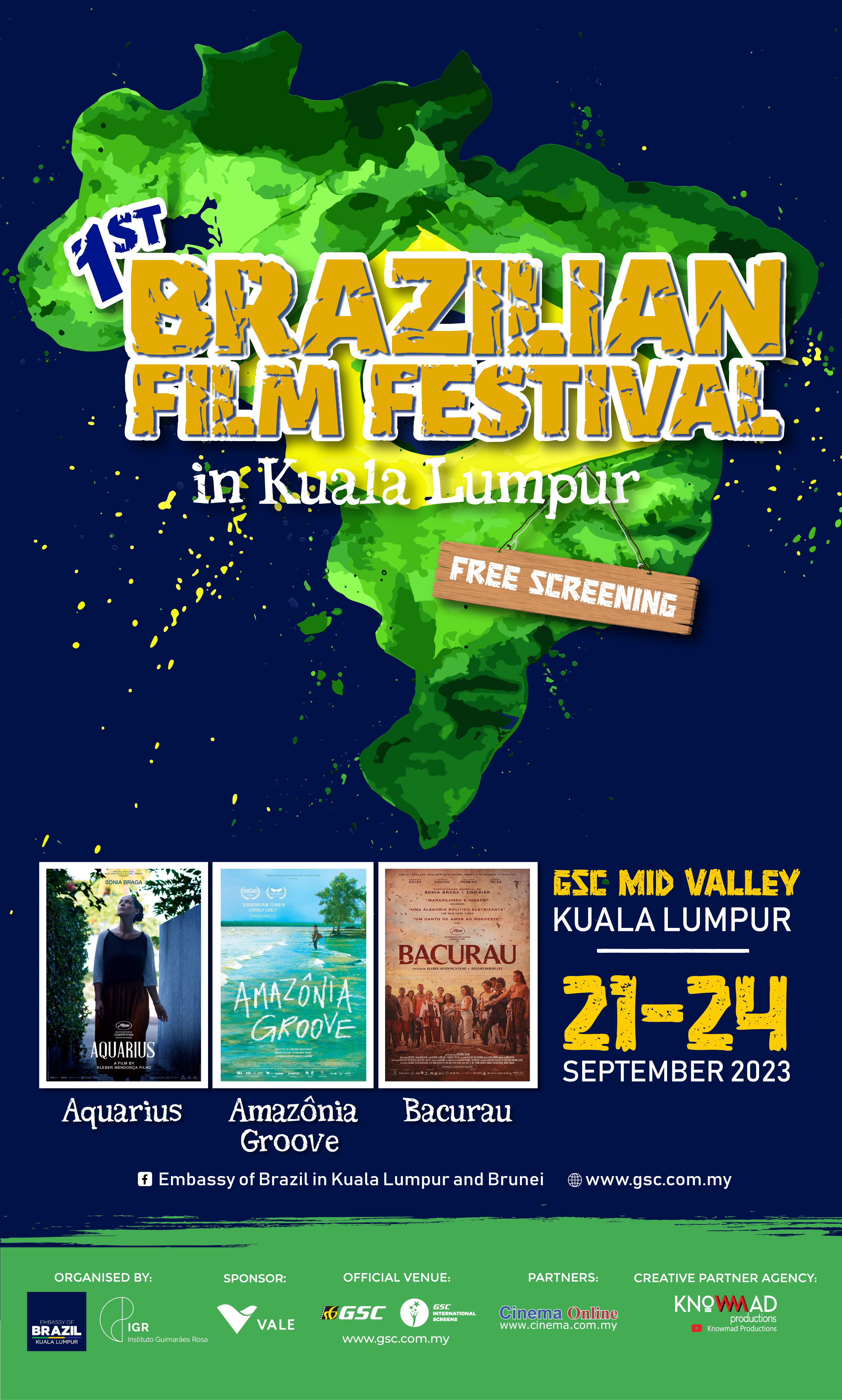 This first Brazilian Film Festival features three films from 21 to 24 September 2023 in GSC Mid Valley. What will you watch?
This year, Kuala Lumpur will have the chance to enjoy for the first time, free of charge, the best of the Brazilian movie industry at Golden Screen Cinemas (GSC) Mid Valley. The first Brazilian Film Festival (BFF) will be inaugurated in Kuala Lumpur this September.
Throughout the festival, cinephiles will have the chance to enjoy some of the best movies produced in Brazil over the last few years. Three movies will be screened: Aquarius; Bacurau; and Amazônia Groove. Organized by the Embassy of Brazil in Malaysia, the festival opens on 19th September and public screening of the subtitled movies will air from September 21 till 24, 2023, at the Golden Screen Cinemas (GSC) Mid Valley.
H.E. Ary Norton de Murat Quintella, Ambassador of Brazil to Malaysia, said: "We are bringing to Malaysia two of the most critically acclaimed Brazilian films of the last few years, Aquarius and Bacurau, as well as a very beautiful documentary about the music in the Amazon basin, Amazônia Groove. A lot of the scenes of Amazônia Groove were filmed in Belém, in the State of Pará, which recently hosted the "Amazon Summit" and which will host the United Nation's COP-30 in 2025.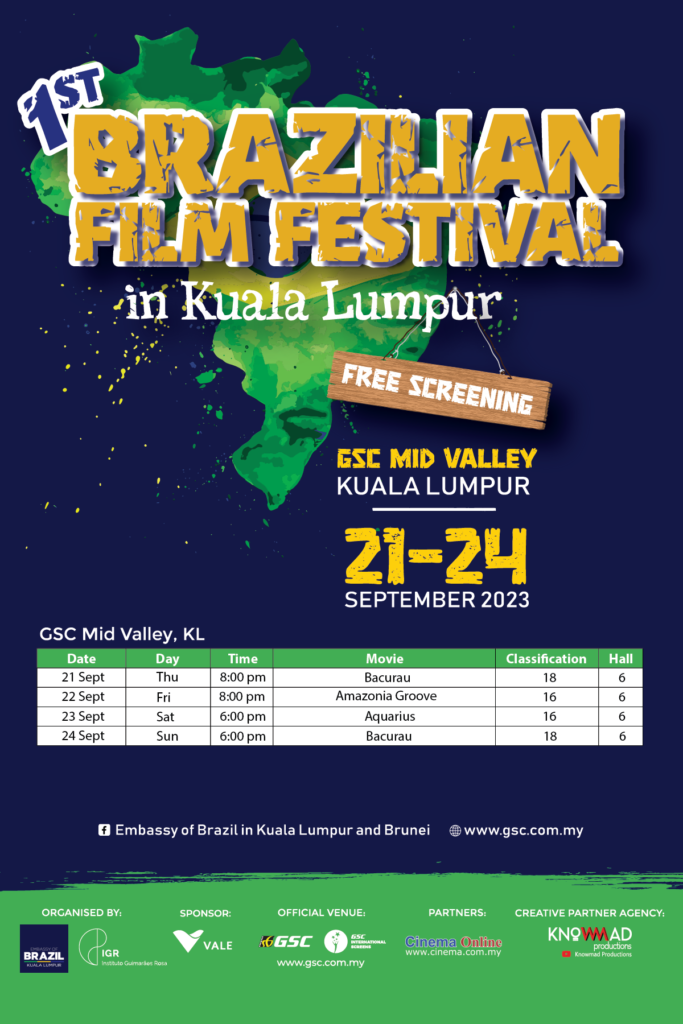 Pará has a lot of similarities with East Malaysia, both in terms of their love for music and their relation with nature, and viewers will be able to see that first hand. Vale Malaysia Minerals, a local subsidiary of Vale, one of the world's leading mining companies, is the corporate sponsor for the event. Vale is preserving 1 million hectares of forest surrounding its operations around the world and is currently involved in the preservation of 800,000 hectares of forest in the Amazon.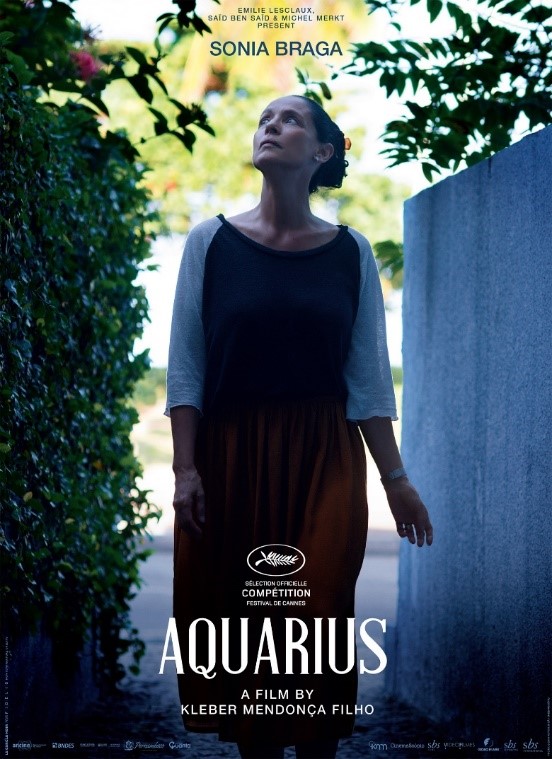 Aquarius tells the story of Clara, a 65-year-old widow who is holding on to her apartment against developer pressures. According to a review by Variety magazine, "Aquarius is a character study as well as a shrewd meditation on the needless transience of place and the way physical space elides with our identity". Aquarius was one of the most critically acclaimed films in Cannes in 2016, and brought even more international fame to Brazilian director Kleber Mendonça Filho, who had already made a name for himself with his stunning 2012 feature debut "Neighboring Sounds".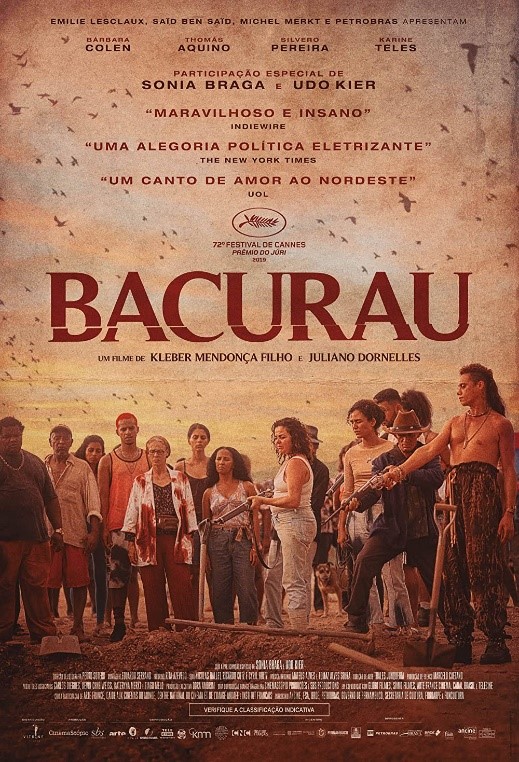 Bacurau, also directed by Kleber Mendonça Filho, centers around a small settlement in Brazil's remote backcountry, which suddenly disappears fromsatellite maps and comes under threat from an unknown enemy. From that moment onwards, Bacurau braces itself for a brutal fight for survival. The moviewon the "Jury Prize" award at Cannes in 2018 and was included by former American President Barack Obama in his annual list of favorite films of the year
2020.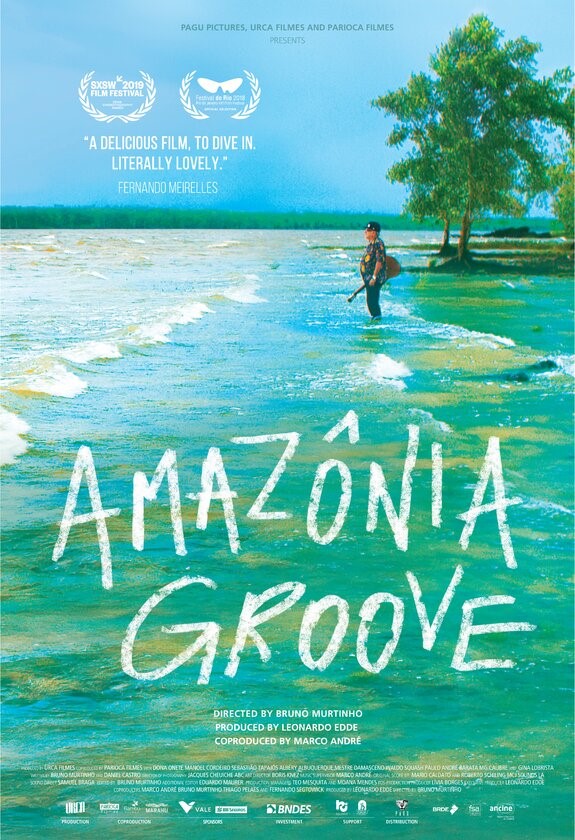 Amazônia Groove is a documentary that showcases musicians living in the North of Brazil in and around the region known as the Amazon basin. Amazônia Groove depicts the religions, cultures and traditions of various communities along the Amazon River through their music. The Director, Bruno Murtinho, describes the movie as "a perfect triangle made of music, nature and spirituality".
The Brazilian Film Festival is free and open to the public. Updated screening schedules, synopsis and further details will be available at www.gsc.com.my. All movies are played in their original language, Portuguese, with subtitles in English. Ticket redemption starts one hour prior to each session, at GSC Mid Valley, on a first-come, first-served basis.
Read more stories like this on BASKL via the links below: